CEX.IO exchange is a successful and reliable platform for full-fledged trading, fast exchange and instant withdrawal of cryptocurrencies.
Cryptocurrency exchange
Website
Social media
Date of foundation

2013

Head Office

33 St. James's Square, London, England, SW1Y 4JS, United Kingdom

Types of support

Feedback form on the site

Help Center

Facebook

Twitter

Telegram

Support by phone
Languages

English

The owner of the company
Manager
Minimum entry amount
Maximum input amount
Minimum withdrawal amount
Maximum withdrawal amount
Exchange Commission

Trade Commission:

To

0.16

for maker /

To

0.25

for taker

Terminals

Author's platform

Age restrictions
Trading volume per day
Number of users
Number of cryptocurrencies
Number of trading instruments

3

Cryptocurrencies, currency pairs, CFD

Margin Trading
Leverage
Tokenized assets
Free Demo Account
Types of accounts
Execution of orders

Market Execution (at market price), Stop Orders, Limit Orders, OCO Order

Methods of replenishment

Bank card (Visa/MC), Wire transfer, Skrill, Epay, Advcash

Withdrawal methods

Bank card (Visa/MC), Wire transfer, Skrill, Epay, Advcash

Account currencies

EUR, USD, Cryptocurrency, GBP, RUB

Types of cryptocurrencies

BTC, BCH, ETH, LTC, XRP, USDT, NEO, etc.

Licenses

Licensed

FinCEN No. 31000176194955

(Active)

ICO. NO. ZA059396

(Active)

GFSC NO. FSC1345B

(Active)

Mobile applications
Trader training

Background information on the site

A way to store cryptocurrencies
Fiat accounts
Scalping
Stop Loss and Take Profit Function
Exchangeability for fiat currencies
Basic verification

Necessary to increase the limits

Extended AML verification
API
Affiliate Program
Benefits

Quick registration procedure

The site of the exchange is convenient for beginners and professional traders

Official registration in the UK

Disadvantages

Complicated verification process

Delays in withdrawal or transfer of funds (according to online reviews)

Company requisites

Legal address:

33 St. James's Square, London, England, SW1Y 4JS, United Kingdom

Overall assessment
Date of update

06.06.2022
Address
33 St. James's Square, London, England, SW1Y 4JS, Velikobritaniya
Map
Subscribe to this company
CEX.IO is it a scam? Reviews and description
CEX.IO exchange has been successfully and smoothly running since 2013 being one of the mass-marker resources for digital currency trading. This is that case in point for platforms which is well experienced in the market and considers it crucial, to provide its customers with maximum comfort resulting in smart service, rapid transactions, quick technical support.
An however, is CEX.IO a scam artist or a reliable trading platform securing the safe trading, privacy of data and quick payout? We will try to answer these questions in CEX.IO exchange review.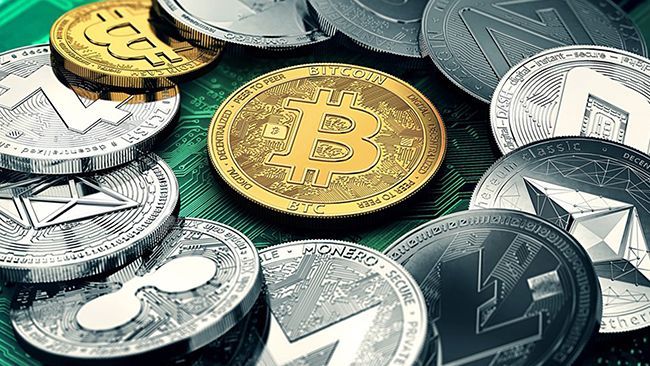 CEX.IO is one of the oldest an experienced platforms for trading and digital token exchange (here is the full truth about the crypto currency). Originally it offered cloud mining options, being the pioneer in providing this way of crypto currency mining, with that, its pool Ghash.io was in such a great request, that up to 42% of all bitcoin network powers accrued to it. When in 2015 the pool was closed, CEX.IO started offering to its users the crypto currency exchange services. Now over 700 thousand users are working with the resource and it's far from the limit to its development. Apart from crypto currencies (Bitcoin, Etheteum, Dash, Bitcoin Cash, ZCash), the website supports also the widespread fiat currencies (these are RUB, GBR, EUR, USD), major pairs are BTC/USD, BCH/USD.
CEX.IO is the exchange perfectly fitting the beginning token traders, too. Here is quite comfortable to be, easy to start. the platform service is well thought, no needless actions, the registration takes a few minutes. Then, after you purchased tokens you can immediately sell them at a profit. Comfortable terminal (among its useful options are instant or limit orders, order book, transaction history, different time frames, stop losses, leverage level trading etc.), 24-hours technical support, simple bitcoin calculator into fiat currencies, gainful referral program, instant token purchase and sale – these are the apparent platform advantages making your trading much more comfortable.
Add here the high security level of the resource, free mobile applications available in Google Play and AppStore. Working with the platform you use TradingView, one of the most functional services for trading and technical market analysis, the option "Donations" (token payout) is also interesting and convenient for those, who has his own startup and website. It is good to know, that the platform doesn't require verification for trading, but there are limits for payouts in this case. The digital currency purchase differs from other platforms, here are Fill-or-Kill orders  implemented, which are executed right after traders allocate them (if market conditions allow transaction performance).
The company secures the high level of platform safety, for that strong authentication, virtual coins cold storage, data cryptography, SSL-certificate are effected. The verification procedure runs in several stages: a trader shall choose the document type, fill in his data and address, load it to the website. This process may seem to be taking time, but it passes very quickly indeed. Among disadvantages are limits for crypto currency trading without verification, minimum virtual coins.
There are different feedback about CEX.IO, its official website is designed nicely, with user friendly browsing, discoverable (with detailed contact data, contact form, company history information, you may keep updated on new services implementation, all this makes the platform and differs from other crypto exchanges), supports several language versions (Russian, Chinese, Italian, English, Portuguese, Spanish).And though part of the information is yet in English (documents), Russian traders also feel comfortable working with the platform and can use all service options with no language barrier.
Deposit and withdrawal
CEX.IO is an exchange for any Internet user, offering the minimal set of deposit and withdrawal ways.  Adding and withdrawing funds is possible both in fiat money and virtual coins:
Plastic cards(Visa, MasterCard),
Bank transfers(SWIFT, SEPA),
Crypto Capital,
IOvoucher.
Before you start working with plastic cards they are supposed to be bound to your account and go through verification procedure.
Complaints against CEX.IO
You can find in Internet lots of comments about CEX.IO. The feedback is various. Among advantages traders point the platform safety and utility, simple and clear operation principle, gainful crypto currency trading system, trading terminal, rapid verification, Russian version of the website, low commissions, comfortable trading for novices in crypto currencies, quick withdrawal to plastic cards.
There is also negative feedback concerning such service issues, like long withdrawal, no contact with customer service, high commissions by token purchase on the platform, lack of tools for professional traders, minimum crypto currencies, long verification process.
Regulation of crypto exchange CEX.IO
CEX.IO LTD (CEX.IO exhange) has the legal seat in Great Britain (registration no.: 08757996), obeying the legislation of the country. The exchange is licensed by such solid financial companies like Kyte Consultants Ltd and FinCEN etc. More information find on the website in "Legality and safety".
Providing the complex of services to its users the company secures trading on the stable and safe platform doing its best to prevent fraud and criminal schemes. Special attention is paid to the platform safety, securing retention and privacy of data of platform users. Following standard and regulations of "AML/KYC" (anti-money laundering/detailed customer character research, «know your customer»), the company staff research the behavior of exchange users, their transactions, their personal information submitted for verification, monitor suspicious activity.
To start working with the platform the trader has to use the recourse according to its designed purpose (trading, currency exchange), is not relieved from the responsibility for his actions including illegal ones, being contrary to laws of regulation country.  All customers shall realize the high risks related to financial markets, digital currency trading, crypto currency status. Passing his data on to third parties the user is supposed to bear the responsibility for any losses, thus the personal information leakage. The exchange has the right to suspend the activity of the customer on the platform, if he abuses law with his account (terrorism financing, human beings traffic, drug sale, arms trafficking etc.). All resource services are provided "as they are", as technical failures and force majeure are possible.
Check «Certificates and Licenses» on CEX.IO
Check «CEX.IO use conditions» on the official website
Check «AML policy» on CEX.IO
CEX.IO is it a scam?
For the time being the crypto currency exchange CEX.IO is one of the oldest platforms providing trading and virtual coins exchange. The resource operates successfully in the market since 2013 (as crypto exchange – since 2015), offering maximum capacities for traders of different level of competence. The robust and user friendly trading terminal, comfortable commissions, availability of most popular virtual coins and fiat money (RUB, EUR, USD etc.) for trading, quick registration and verification these are the crypto exchange advantages. The platform is that sample of the cooperation with users, by which the company considers it crucial to provide for its users really comfortable crypto currency trading conditions from the word go (how to cash in on crypto currency? learn here). The service is targeted at users from all over the world, thus there are the different language versions of the exchange official website, rich informational content, information about the company, intuitive interface. CEX.IO fits perfectly for Russian trader, too, which can trade here comfortable: the website supports Russian language, with all basic materials translated into Russian.
The company is registered in Great Britain, operates under the law of the regulation country. Securing safe crypto currency trade on the website is one of its major concerns. For the purpose the up-to-date technical capacities are provided, for instance safe strong authentication, coins cold storage, SSL-certificate. For that to happen the company pays so much attention to verification procedure consisting of several steps. The exchange faced some DDoS-attacks, but the company managed to react on that force majeure in appropriate way, informing its users in advance about the cases.  This is the foundational prove that CEX.IO exchange is neither a scam, nor a scam artist, but a strong company for which is important to secure the stable trading, listen to its customers and provide gainful trading capacities and quick withdrawal with no issues.
There is a lot of feedback in the Internet on the issue-related and special resources and forums, about trading on the resource, both positive (functional and user friendly platform, reliability and safety, comfortable commissions, quick withdrawal etc.), and negative ( mostly issues with withdrawals, with the feedback from the company etc.).
Can we claim that CEX.IO is a fraud or a scam? It is not, since the company didn't show any fraud activities, the customers also point among its advantages well designed service (safe and user friendly tools, quick verification, instant withdrawal etc.) and efforts to build long lasting relationship with traders.
Conclusion
CEX.IO exchange is an effective resource, the oldest in the market, which didn't become irrelevant even today and keeps offering to its customers not only favorable crypto currency trading terms, but really comfort trading zone. Among its advantages are the robust and user friendly platform, low commissions, major crypto currencies and fiat money support. With a great number of loyal customers the company keeps growing securing stable and safe trading.
CEX.IO official website is very comfortable for Russian-speaking users, for which the information in Russian is provided, 24-hours customer support, opportunities for trading rubles and using plastic cards. Now the editorial staff of FraudBroker.com project won't consider the platform a scam. But we are waiting for the real feedback about the crypto exchange, which can not only warn users on the resource issues, but also effect its rating in the course of our project.
Robots for cryptocurrency