Binance is one of the leading crypto exchanges on the market, offering low commissions, fast transactions, fast order execution, etc.
Cryptocurrency exchange
Official website
Social media
Date of foundation

2017

Head Office

Melita Court, Level 3, Triq Giuseppe Cali, Ta'Xbiex XBX 1420, Malta

Types of support

Feedback form on the site

Help Center

Forum

Chat

Vkontakte

Facebook

Twitter

Telegram

Reddit

Instagram

Support by phone
Languages

English, French, Spanish, Italian, German, Portuguese, Ukrainian, Korean, Polish, Turkish, Chinese, Indonesian, Russian, a total of 33 languages

Founder
The owner of the company
Manager
Minimum entry amount

Verified

Fiat Currency

Bank card (Visa/MC):

from 1 200 RUB

Advcash:

from 100 RUB

Payeer:

from 1 RUB

Unverified

Fiat Currency

Advcash:

from 100 RUB

Payeer:

from 1 RUB

Maximum input amount

Verified

Fiat Currency

Bank card (Visa/MC):

to 447,600 RUB

Advcash:

to 70,000,000 RUB

Payeer:

to 70,000,000 RUB

Unverified

Fiat Currency

Advcash:

to 70,000,000 RUB

Payeer:

to 70,000,000 RUB

Minimum withdrawal amount

Verified

Fiat Currency

Advcash:

from 200 RUB

Payeer:

from 200 RUB

Maximum withdrawal amount

Verified

Cryptocurrency

To 100 BTC / 24-hour limit

Fiat Currency

Advcash:

To 8 000 000 RUB / per transaction (18 000 000 RUB per month)

Payeer:

To 8 000 000 RUB / per transaction (18 000 000 RUB per month)

Unverified

Cryptocurrency

to 0.06 BTC / 24-hour limit

Exchange Commission

Withdrawal fee:

0.06

BTC / For users who have passed the basic verification

Spot:

From

0.02

To

0.1

% for maker /

From

0.04

To

0.1

% for taker

Futures:

Until

0.02

% for maker /

Until

0.04

% for taker

Mining: There's

Terminals

Author's platform (for beginners), TradingView (for professional traders: indicators, graphical elements, depth charts, etc.), Binance JEX (for trading cryptocurrency options and futures), Binance OTC (for professionals with large deposits)

Age restrictions
Trading volume per day
Number of users

37000000+

The number of users is increasing

Number of cryptocurrencies

600+

The number of cryptocurrencies may change

Margin Trading
Leverage

Until 1:125

Depends on the pair traded and the type of margin

Tokenized assets
Free Demo Account
Types of accounts
Execution of orders

Market Execution (at market price), Limit Orders

Methods of replenishment

Bank card (Visa/MC), Advcash, Payeer, Cryptocurrencies

Withdrawal methods

Advcash, Payeer, Cryptocurrencies

Account currencies

RUB, EUR, NGN, UAH, TRY, AUD, BRL, GBP, GHS, HKD, KES, KZT, MXN, NOK, PEN, UGX, VND, ZAR, Cryptocurrencies

Types of cryptocurrencies

Bitcoin, BNB, Ethereum, Litecoin, USDT, ADA, XMR, BAND, BUSD, Waves, XRP, etc.

Mobile applications
Trader training

Binance Academy, Ask Academy, reference materials, training videos, dictionary, etc.

A way to store cryptocurrencies
Fiat accounts
Scalping

Trade from 1 min. to 30 min.

Stop Loss and Take Profit Function
Exchangeability for fiat currencies
Trading Strategies

All strategies for trading in the cryptocurrency markets are allowed

Additional features

Free coins from the exchange for activity

Crypto loans

You can get a loan secured by crypto assets. Guaranteed approval

Binance Pool

A separate platform to increase the income of miners

Binance Liquid Swap

Additional earnings from placing tokens in the liquidity pool on the platform

Traditional options

Profits from options trading on the handy Binance Vanilla platform

P2P trading

Direct trade in cryptocurrencies between users without the participation of a cryptocurrency exchange

Futures trading

Derivatives trading in a special account

Binance Lending

Ability to receive a stable passive income from unused cryptocurrency assets

Double deposits

Passive income from investing in two assets at once

Steaking

Passive profit from holding coins on the balance of the exchange

BNB Vault

Active participation in exchange projects for a fee

Binance Fiat Gateway

Convenient service for buying or selling cryptocurrency for fiat money

Binance Dex

Decentralized exchange based on the Binance Chain blockchain

Binance Card Debit Card

Convenient card will allow you to pay in stores with cryptocurrencies offline and online

Basic verification
Extended AML verification

KYC (passport, passport or driver's license. Photo with document (selfies). Proof of address (bank statement, utility bill, etc.)

Regulatory laws

International data protection law

FATF (Financial Action Task Force)

API

Read more

A simple and effective way to integrate the client's trading application into the exchange platform

Bonuses
Affiliate Program
Benefits

Favorable conditions for cooperation with the exchange, its reliability

A large number of supported currencies

One of the largest trading volumes on the market

A large number of training materials, including those for beginners

Profitable affiliate program

Additional earnings on the banding and stacking of cryptocurrencies

Binance's handy Visa card for cryptocurrency purchases around the world

Ongoing development of the exchange

Company requisites

Legal address:

Melita Court, Level 3, Triq Giuseppe Cali, Ta'Xbiex XBX 1420, Malta

Overall assessment
Date of update

01.03.2023
Address
Melita Court, Level 3, Triq Giuseppe Cali, Ta'Xbiex XBX 1420, Malta
Map
Subscribe to this company
Binance is this a scam? Reviews and description
The Binance currency exchange is one of the new sites for working with cryptocurrencies. It has been successfully working in the crypto market since 2017. Today it's considered to be one of the leading crypto exchanges in terms of average daily trading volume. What's more, it's at the TOP-5 of crypto exchanges.
Sure, you're eager to know whether Binance is another fraudster or if it's a reliable and safe platform that guarantees a decent income, stable trading in crypto assets and also instant transactions. We'll try to answer this question below.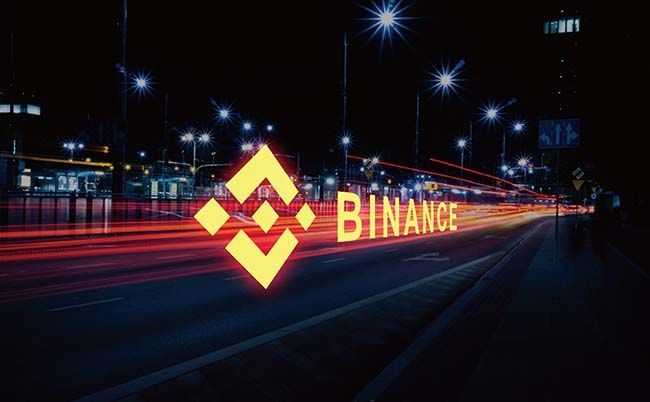 Binance is a very popular exchange, like EXMO and Livecoin. It's a new, but very promising site. This promise can be explained by the fact that a strong team of developers participated in the creation of the resource. The ICO-project of the exchange attracted the attention of a large number of crypto enthusiasts and blocking evangelists (for example, Matt Roszak and Roger Ver). It also helped to raise up to $15 million and garner support from large organizations: Morgan Stanley, Nomura, SBI Group, etc. It's headquartered in Shanghai and headed by Changpeng Zhao, who previously worked on the development of such platforms as OKCoin and Blockchain.info. Additionally, he was the head of the technical department of Bloomberg.
Low commissions, high productivity, an ability to work with professional trading tools for extended technical analysis of the market, lack of mandatory verification if the user withdraws no more than 2 BTC per day, an ability to withdraw up to 100 BTC a day once verified, a convenient mobile version of the terminal (Android, iOS ) – all of this enables the company to stand out from other competitive resources and even leave them behind.
The platform also boasts low market fees for trading (0.1%) and instant processing of transactions (thanks to innovative technology, about 1.4 million orders are processed per second). The clients of Binance (the official site is here) are offered a large number of cryptocurrencies (the whole truth about cryptocurrencies is here). The most popular currency pairs include GAS/BTC, NEO/BTC, ETH/BTC and BNB/BTC. Every currency has its own crypto wallet. Some investors prefer to work on the Binance exchange because they're interested in rare digital coins, which can't be found on other crypto exchanges (for example, Bitcoin Gold, IOTA, Walton Coin). The site has its own digital currency, BNB (Binance Coin), specially issued to raise capital via the ICO. Owners of BNB receive additional discounts and bonuses. Thanks to this cryptocurrency, one can drastically reduce the commission from 0.1% to 0.05%.
To work with the exchange as a source of information about financial markets, the user doesn't need to register, but in order to make transactions, you need to create an account. The official website of the Binance exchange supports popular languages (English, Chinese, Japanese, Korean, Spanish, French), so it's very convenient for almost any trader to utilize.
The exchange publishes the latest news on the financial world and conducts contests. You can also purchase free currencies here. All trades take place in the tab «Trade Center». The exchange offers a rich choice of currency pairs, currency charts, an order book, stop-loss orders, a bid panel, currency pair trading statistics and 2 types of trading terminals: basic and advanced. For professional investors it's much easier to work in an advanced terminal, since that's more convenient. This terminal offers a lot of trading instruments, indicators, various graphs, and enables traders to conduct professional technical analysis.
Replenishment and withdrawal of funds
Binance doesn't support fiat money; all transactions are carried out only in cryptocurrencies (learn here how to make money on cryptocurrencies). Traders generally appreciate the English version of the site.
To replenish the account with the chosen cryptocurrency, you must move the mouse cursor to the «Active» tab and select the menu item «Withdraw cash from the deposit» (here you can find resources specializing in withdrawal and replenishment of capital). You can replenish the account with any available crypto asset. You aren't charged any commission to replenish your account, and the commission for withdrawal of funds is one of the lowest on the market, which greatly contributes to the rapid growth of this site's popularity.
Complaints about Binance
The crypto exchange Binance (registration) is one of the leading trading platforms for cryptocurrencies. The Internet offers a large number of reviews and recommendations from traders about the resource. As for the key advantages, traders usually point out low commissions, decent volume of transactions, a convenient interface, a large selection of virtual coins, including rare ones, a highly responsive support team, high productivity, fast order execution, fast currency withdrawal, convenient mobile application, and currency drawings. Active users recommend the exchange for conducting trades, considering it to be one of the best and most stable in the market.
Evident shortcomings include the lack of support for fiat money and information about the safety of the resource, issues with accessing the site, and blocking of accounts. Users write that the platform is still quite new and there are no complaints about it. It's rapidly developing and isn't a scam.
Regulation of Binance
The company Binance Limited, which owns the Binance crypto exchange, is legally registered in China and operates in accordance with the laws of this country. The organization doesn't have a license to carry out activities with cryptocurrencies, but it does everything possible to ensure the maximum safety of work on the site.
The exchange guarantees the confidentiality of user information. It comfirms that it wills not provide this information to third parties. Additionally, for security reasons the exchange recommends that you not show anyone information about the work you conduct on the exchange (logins, passwords, etc.). Clients of the site need to be aware of all of the risks of trading and the possible losses of funds. Traders should be responsible for all actions on the site, while the company is not responsible for the loss of funds as a result of trading. In case of violation of the exchange's rules, the users' accounts can be blocked. To provide a personalized service, the crypto exchange makes use of cookies, although customers can turn them off.
Is Binance a scam?
Binance surprises users with the fact that, although it opened not so long ago, it was able to break into the field of leaders in a short time, leaving behind the leading crypto currencies. Now it's considered to be one of the most successful sites for trading cryptocurrencies. The company's success can be explained by the fact that professional developers participated in creating the resource, and at the stage of investing with the help of the ICO campaign, the exchange was able not only to attract huge investments and top notch users, but also to support crypto enthusiasts as well as large companies, including Morgan Stanley, Nomura, SBI Group, etc.
Making a choice in favor of Binance, traders note its stability and prospects, low commission and rapid execution of orders. It's profitable to work here. You can count a huge selection of digital coins, including rare ones. Withdrawal and replenishment of funds are pleasantly fast here. Additionally, it's worth noting the exchange's highly informative website, which supports several languages, thus making trading much more comfortable. A lot of useful materials can be found here: actual news, trade statistics, and crypto drawings.
The company's official website offers advanced features. It also boasts an intuitive interface, a set of necessary options for effective trading (an order book, several types of orders, stop-loss, transaction history, etc.), 2 types of terminals (basic/light and professional, with a set of tools for an advanced user). The whole layout is also convenient for a novice trader who's currently exploring the possibilities of crypto trading and also for those who need to conduct substantial technical analysis.
On the forums and thematic resources, you can see many reviews about this crypto exchange, and they're certainly varied. The participants point to such indisputable advantages of the service as low commissions, rapid execution of orders, stability of the official site, a large selection of cryptocurrencies (learn how to earn on cryptocurrencies here), rare digital coins, fast transactions, availability of a functional terminal with convenient tools, mobile application, etc. As for negative comments, their number is quite modest. In general, negative commentary points to the lack of support for fiat money and information on how to ensure the security of trading. Others complain about account blocking and problems with logging into the exchange. Many traders note that the resource is professional and stable enough and it has no serious problems – and such a promising site can't be labeled as a scam.
Perhaps, you still doubt whether it's another fraudster or something deserving of your precious trust. Having studied the feedback of traders, we can answer in the negative. At the moment the platform occupies top positions and it offers profitable and functional trading in cryptocurrencies. It's not a fraud at all. That's why the given organization is supported by the world's largest companies and the number of its users is constantly growing.
Conclusion
Binance has quickly become the leading trading platform for cryptocurrencies, leaving behind competitors. Taking such a strong leading position became possible thanks to a successful ICO project, which attracted a lot of capital, and also because of the support of large companies. The users of the exchange mostly appreciate its low commissions, fast execution of orders, a simple trading terminal, a large selection of virtual coins, and rare digital currencies. It's profitable to trade here, you can store digital coins in crypto wallets, and transactions are carried out very quickly.
The Binance website offers traders a lot of useful material (actual financial news, currency drawings, transaction history, etc.). Traders assess the site positively and advise it for work. Having studied the possibilities of the crypto exchange, we do not find Binance to be a scam. The feedback of the resource's customers will potentially warn against possible problems of the crypto exchange and also influence its rating on our website.
The company in the ratings
Robots for cryptocurrency
Activity
New

4

Resolved

0

Not resolved

4
New companies on the site