EXMO Exchange is a popular trading and exchange platform for cryptocurrencies, which stands out among the competitors of the market.
Cryptocurrency exchange
Official website
Social media
Date of foundation

2013

Head Office

2 Kingdom Street, London, United Kingdom

Types of support
Languages

English, Spanish, French, German, Italian, Portuguese, Romanian, Chinese, Ukrainian, Polish, Russian, Turkish

Founder
The owner of the company
Manager
Minimum entry amount

Verified

Cryptocurrency

From 0.001 BTC
From 0.01 ETH
From 10 USDT
From 10 XRP
From 500 EXM / And so on

Fiat Currency

Bank card (Visa/MC):

from 3 100 RUB

Qiwi:

from 3,001 RUB

Advcash:

from 5 RUB

EXMO Gift Card:

from 1 RUB

Unverified

Cryptocurrency

Unavailable

Maximum input amount

Verified

Fiat Currency

Bank card (Visa/MC):

to 48,000 RUB

Qiwi:

to 100,000 RUB

Advcash:

to 500,000 RUB

EXMO Gift Card:

to 7 500 RUB

Unverified

Cryptocurrency

Unavailable

Minimum withdrawal amount

Verified

Cryptocurrency

From 0.005 BTC
From 0.1 ETH
From 55 USDT / ERC20
From 10 USDT / TRC20
From 21 XRP
From 1 EXM / And so on

Fiat Currency

Bank card (Visa/MC):

from 3 500 RUB

Advcash:

from 30 RUB

Qiwi:

from 3 100 RUB

Payeer:

from 10 RUB

Unverified

Cryptocurrency

Unavailable

Maximum withdrawal amount

Verified

Cryptocurrency

to 350 BTC
to 500 ETH
to 50,000 USDT / ERC20
To 100,000 USDT / TRC20
To 100,000 XRP
To 2,470,000 EXM / And so on

Fiat Currency

Bank card (Visa/MC):

up to 100 000 RUB / No more than 500 000 RUB per day per card

Advcash:

to 500,000 RUB

Qiwi:

to 100,000 RUB

Payeer:

to 50,000 RUB

Unverified

Cryptocurrency

Unavailable

Exchange Commission

Commission on cryptocurrency deposit: No

Withdrawal fee: There's

Trade Commission:

From

-0.05

To

0.4

for maker /

From

0.05

To

0.4

for taker

Terminals

TradingView

Age restrictions

From

18

years

When you open an account, you declare and warrant that you are over 18 years of age

Trading volume per day
Number of users

1800000+

The number of users is constantly growing

Number of cryptocurrencies
Number of trading instruments

184

The number of currency pairs may vary

Tokenized assets
Types of accounts
Execution of orders

Market orders, Stop orders, Limit orders

Methods of replenishment

Bank card (Visa/MC), Advcash, Payeer, Qiwi, WIRE Frick Bank, SEPA Frick Bank, EXMO Gift Card, Faster Payments, BACS, CHAPS

Withdrawal methods

Bank card (Visa/MC), Advcash, Payeer, Qiwi, WIRE Frick Bank, SEPA Frick Bank, Faster Payments, CHAPS

Account currencies

RUB, EUR, USD, GBP, PLN, TRY, UAH, KZT, Cryptocurrencies

Types of cryptocurrencies

Bitcoin, Ethereum, EXMO Coin, Litecoin, Waves, USDT, DASH, DOGE, ADA, XRP, XMR, etc.

Mobile applications
Trader training

Knowledge base, articles and news

A way to store cryptocurrencies

Cold:

yes

Basic funds are stored in cold wallets, which have the highest level of secrecy and protection

Hot:

yes

Hot wallets are used to meet user demand for withdrawal

Fiat accounts

8 fiat currencies (USD, EUR, GBP, RUB, PLN, TRY, UAH, KZT)

Stop Loss and Take Profit Function
Exchangeability for fiat currencies

Cryptocurrency can be exchanged for fiat currency in the "Quick exchange" or "Trading" sections

Platform capabilities

Autotrading, exchange, storage

Steaking

Stacking allows you to earn rewards by simply storing coins on your balance

Basic verification
Extended AML verification

KYC (passport, passport or driver's license). Photo with the document (selfies). Proof of address (bank statement, utility bill, etc.)

Regulatory laws

International data protection law

FATF (Financial Action Task Force)

The Exchange operates in the jurisdiction of the British legal framework, as well as the EU legal framework

API

Read more

API access via REST API and WebSocket API

Bonuses
Affiliate Program

Registration

25% from exchange commissions from referral transactions

Benefits

There is a Russian version of the site

Various deposit and withdrawal options

Exchange has released its own token - EXMO Coin

Large list of cryptocurrencies and all major fiat currencies

User-friendly interface, the platform is constantly expanding functionality

Individual approach to clients, both internal and external

Disadvantages

Delays in withdrawal of funds

Earlier there were problems with access to the account and with the work of technical support

Company requisites

Legal name:

EXMO EXCHANGE LTD.

Legal address:

2 Kingdom Street, London, United Kingdom

Overall assessment
Date of update

12.02.2023
Address
2 Kingdom Street, London, United Kingdom
Map
Subscribe to this company
EXMO is this a scam? Reviews and description
EXMO is a crypto currency exchange, which has been successfully operating on the market since 2013. It's deservedly considered one of the most popular websites with wide opportunities for trade and the exchange of digital coins. Despite a limited number of cryptocurrencies available, there are many more opportunities for users: profitable trading and currency exchange for fiat money, free crypto wallets, and a convenient website with support for several language versions. These are serious advantages that enable the company to stand out from other crypto exchanges.
Of course, you'd like to know whether EXMO is another scam or if it's a reliable crypto exchange, fulfilling its obligations and guaranteeing stable and safe trade, decent earnings and trouble-free withdrawal of funds. We'll try to answer this question below.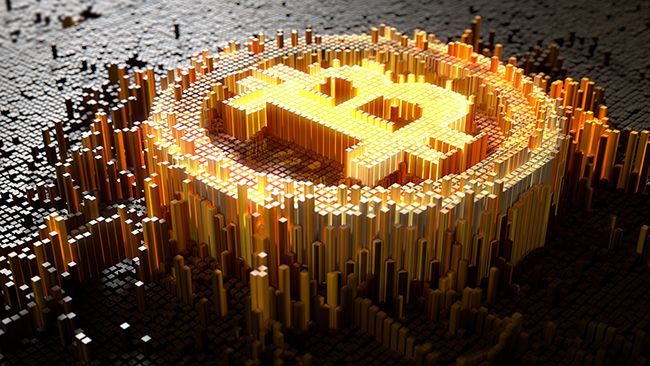 Today, EXMO unites more than 500,000 users, which is an impressive number of traders working with cryptocurrencies. Unlike leading crypto exchanges, EXMO supports up to 10 languages, which makes the process of trading very comfortable. It's a successful example of a company that provides its participants with all of the necessary elements to work with virtual coins on favorable terms: trading, rapid exchange of cryptocurrencies to fiat currencies, trouble-free withdrawal of funds, and transfers to wallets. Of course, users are unlikely to overlook such a wide range of options.
Even within the platform, you can immediately exchange such cryptocurrencies as Ethereum, Bitcoin, Dogecoin, Litecoin, Dash, etc. for conventional currencies, such as USD or EUR. Here, currency exchange is completely anonymous, although one needs to undergo a quick registration. There are 2 ways of exchanging currencies:
By market: Instant transactions at the best exchange rate.
On the limit: The trader makes an application for an exchange at a suitable price for him or her.
When registering, the exchange provides several crypto wallets at once, which will be required for storing, exchanging and trading in digital coins. Traders stick with the EXMO exchange because here it's convenient to trade in cryptocurrencies (learn here how to earn on cryptocurrencies). Additionally, the company doesn't participate in user operations, acting only as intermediary. It provides a convenient platform with low commissions for withdrawal and replenishment of funds. It ensures fast execution of orders, constant communication with the managers of technical support and an attractive referral program. Users are provided with a comfortable and functional trading terminal that has a clear interface and such options as scaling information on time (from day to year), convenient candlestick charts, limit orders, sales and purchase order books, currency dynamics graphs, and a history of transactions and deals.
The essential advantage of the exchange is that it pays serious attention to the safety of the exmo.me platform. This exchange has been working on the market for a long time. It guarantees high reliability, which is highly valued by its customers. As can be seen in reviews, users appreciate the platform's design. The website is arranged quite conveniently; all the main functions of the web resource are available from the main page. Additionally, there's an online chat for communication between support service and traders.
In the past, there were problems with accessing the company's website. However, to the stock exchange's credit, it remedied this situatio. Even when it became known on the Internet that the website EXMO.com was unavailable, traders continued to work in the mirror of the exchange, which is not inferior to the similar website with the .com domain. Today, the resource has a more than promising future. It works quite steadily, expanding its functionality and dynamically developing, thereby increasing the number of its users and raising its ratings in the market.
Replenishment and withdrawal of funds
Unlike other similar websites, EXMO is a stock exchange that provides a huge number of opportunities for withdrawal and replenishment of funds. I'm sure you'd like to know how easily and quickly you can withdraw and replenish funds here. On the official website, exmo.me, these operations take place in the «Wallet» section. You only need to click on the corresponding buttons next to a specific currency. You will see all the available ways of conducting transactions, as well as restrictions on amounts and commissions for transactions.
Methods of withdrawal and replenishment of funds with EXMO:
Dollars (USD): bank transfers (Visa, mastercard), CryptoCapital, Money Polo, Perfect Money, Epay, AdvCash, OKPAY, Neteller, Payza, etc.
Euro (EUR): bank transfers (Visa, mastercard), CryptoCapital, Money Polo, Perfect Money, Epay, AdvCash, OKPAY, Neteller, SEPA, Payza, etc.
Crypto currency: Etherium, Dash, Dogecoin, Waves, Zcash, Monero, KickCoin, Litecoin, Bitcoin, etc.
Complaints about EXMO
EXMO is a cryptocurrency exchange that is popular among traders, so the Internet contains a lot of different opinions on cryptocurrency trading here. If you want to know whether it's another scam or not, just keep reading this review. On the positive side, users often talk about the reliability of the platform, the convenience of trading in the terminal, the support for fiat money, comfortable commissions, a convenient interface and chat, different withdrawal options, and frequent contests. Certainly, many traders recommend the exchange for conducting transactions.
On the Internet you can also find enough negative feedback about the website. As usual, complaints have to do with delays in the replenishment and withdrawal of money, lack of communication with technical support managers, problems with access to accounts and to the exchange, and a limited set of currency pairs.
Regulation of the crypto exchange Exmo
EXMO Finance LLP (Exmo) is registered in the UK and operates in accordance with the laws of this country. According to UK legislation and the Data Protection Act in force in this country, all personal data of traders is processed by the exchange employees for the following reasons:
To inform users about the products of the company
To troubleshoot the operation of the resource
To conduct analysis and testing
To ensure the safety of the resource, etc.
In addition, in accordance with the laws of Great Britain, the company can transfer users' personal data to subsidiaries, subcontractors, etc. By providing their personal data on the resource, users automatically agree to the transfer, processing and storage of their personal data. The exchange promises to adhere to all necessary safety rules. More information is provided in the «Privacy Policy» section of the EXMO website.
Working on the website of the exchange, the user automatically agrees that he understands all the risks associated with crypto trading and realizes that all operations with digital coins are irreversible. It is forbidden to use the website's materials in fraudulent schemes. Users aren't allowed to reproduce the website's design, use it for money laundering, etc. If the user violates the rules of cooperation with the resource, the norms of morality, or UK legislation, he or she will be blocked and his private account will be deleted. More information about the risks and responsibilities of users is provided in the «User Agreement» section of the EXMO website.
EXMO Finance LLP (Exmo) adheres to the anti-money laundering policies and policies that inhibit the financing of terrorism (AML). The company has an employee who tracks suspicious transactions. In addition, all the data about the identity of each client is examined in detail and verified (according to the rules of the «Know Your Customer» system, KYC). The activity of clients is monitored for participation in suspicious activity, etc. More information on meeting AML standards is available on the AML page of the EXMO website.
Read the Privacy Policy on the EXMO website
Read the User Agreement on the EXMO website
Read the AML Policy on the EXMO website
Is EXMO a scam?
The EXMO exchange is currently one of the most popular websites for working with digital coins around the world. Notwithstanding the fact that it's inferior to other crypto exchanges in the number of currencies, turnover, and user involvement, EXMO is nonetheless one of the best trading resources. Working steadily since 2013, it has regular customers. In terms of functionality and opportunities, it stands out from other competitors on the market.
The secret of their success is simple: the exchange offers the functionality that the user lacks within the standard resources for working with virtual coins. So users can count on crypto trading, crypto exchange, fast replenishment and withdrawal of funds in various ways, free wallets, high-quality analytical market data, and a convenient personal cabinet. Many exchanges do not have as many functions, and in most cases they don't provide the choice of different language versions of the website for comfortable work. All of this makes EXMO more attractive than its counterparts, and in the future these things can bring the company leadership positions.
Today, the exchange, like other similar sites, should consider the safety of trade. The company is seriously working on this issue, having introduced a two-factor authorization and verification. Previously the exchange's accounts were hacked, which is a common thing in the field of crypto trading (the whole truth about cryptocurrencies can be found here). However, the company coped with these difficult situations, proving that it is not a scam simply concerned with stealing users' money and running off with it. The exchange deserves trust, as it's always in touch with its clients, fulfilling its obligations to them. It pays out profits in a timely manner and works on the website and on the correct functioning of various payment systems. It ensures the complete safety of crypto trading.
Today, the Internet offers a large number of reviews by traders of the EXMO crypto exchange, which praise it (for functionality, convenience of trading and currency exchange, different ways of replenishment and withdrawal of funds, support for fiat money, etc.) or point to its negative sides (withdrawal and replenishment of funds takes a long time, there are problems with the account, technical support works incorrectly). Nevertheless, many folks choose to work on the exchange and earn a decent income. Many traders recommend the platform to their friends and others. It is worth noting the solid organization of the website, which is positively mentioned in the feedback of users. It's easy to navigate here, as all the main options are easily accessible from the main page of the official EXMO website. If you still doubt whether it's a scam or not, we can firmly answer – no! This is because the company has been rapidly developing, improves its service and proves by its actions that it really caters to its users.
Conclusion
EXMO turns to be the leading trading platform for cryptocurrencies, offering a slew of opportunities for comfortable work. The company has been represented on the market for more than a year and it successfully develops and improves its service, which can't be overlooked by the company's customers, the number of which is growing all over the world today.
Regardless of the language you speak, you can make use of the great opportunities offered by this company. Take advantage of their website exmo.me, available in many languages. Take an opportunity to work with fiat money. Of course, the exchange also has shortcomings, but the elimination of these will undoubtedly help the company to get ahead and become one of the market leaders. We don't regard the website as a scam. However, the responses of traders to our material, will not only help users to avoid problems in working with the exchange, but also affect the rating of EXMO on our web resource.