YObit Exchange is a powerful environment with numerous unique opportunities for trading, exchanging currencies, investing, participating in ICOs, etc.
Cryptocurrency exchange
Official website
Social media
Date of foundation

2014

Head Office

YoBiCrypto Corp., 0801-3254 Panama City, Plaza 2000 Tower, Calle 50 Panamá

Types of support

Tickets in my personal cabinet

Feedback form on the site

Telegram

Facebook

VK

Telegram

Languages

English, Russian, Chinese

Minimum entry amount
Maximum input amount
Minimum withdrawal amount
Maximum withdrawal amount
Exchange Commission

Withdrawal fee:

0.0005

BTC /

Until

5

% / For electronic purses

Account replenishment fee:

4

% / For AdvCash in rubles, for USD without commission

Trade Commission:

Until

0.2

%

Terminals

Author's platform

Age restrictions
Trading volume per day
Number of cryptocurrencies
Margin Trading
Tokenized assets
Free Demo Account
Types of accounts
Methods of replenishment

Payeer, Perfect Money, Qiwi, Webmoney, Cryptocurrencies, Mobile transfer, Bank card (Visa/MC), Advcash, YuMoneu

Withdrawal methods

Payeer, Qiwi, Webmoney, Bank Card (Visa/MC), Advcash, JuMoneu

Account currencies

USD, RUB, Cryptocurrencies

Types of cryptocurrencies

BTC, LTC, DASH, DOGE, USDT, ETH, YO, etc.

Mobile applications
Trader training
A way to store cryptocurrencies
Fiat accounts
Scalping
Stop Loss and Take Profit Function
Exchangeability for fiat currencies
Basic verification
Extended AML verification
API
Bonuses
Affiliate Program
Benefits

Large selection of cryptocurrencies

Simple and intuitive platform interface

Russian version of the site

Exchange on the contrary gives the opportunity to trade without KYC (complete anonymity)

Company requisites

Legal name:

YoBiCrypto Corp.

Legal address:

0801-3254 Panama City, Plaza 2000 Tower, Calle 50 Panamá

Overall assessment
Date of update

12.02.2023
Address
YoBiCrypto Corp., 0801-3254 Panama City, Plaza 2000 Tower, Calle 50 Panamá
Map
Subscribe to this company
YObit is this a scam? Reviews and description
The Yobit exchange has been operating on the market since 2014 and for this time it has already become the leading trading platform for crypto assets. Today it's a powerful and popular resource, which attracts traders around the world. With its functionality and convenience it can be confidently considered to be one of the strongest platforms among competitors and such an impressive set of useful options isn't provided by other crypto exchanges.
Certainly, you'd like to know whether Yobit is a scam or it's a decent and safe platform, enabling its users to effectively trade in crypto assets and effortlessly withdraw funds. We'll try to answer this question here below.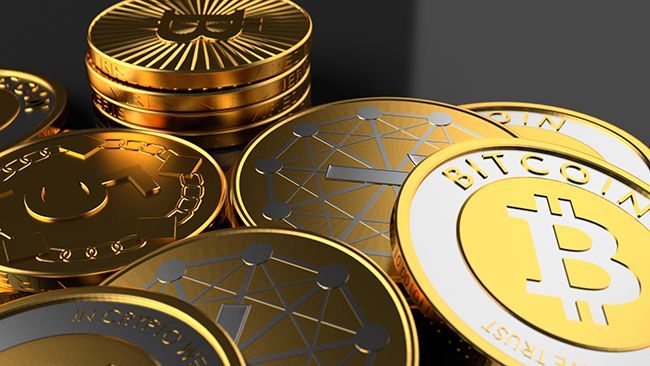 Yobit is among the ten most successful crypto trading sites (the whole truth about cryptocurrencies you can find here) in the world. It's an impressive tool for trading. It makes sense for any trader to have a try here because such an extensive functionality presented here, can't be found anywhere else. The official site of the yobit.net exchange can be called a sort of portal. It's a powerful environment with many unique opportunities for full-fledged trading, investing, participating in ICO, games, etc. for users. You can trade here, earn or receive digital coins for free, have a chat with market players, act as an investor, etc. Keep reading to learn more about the functional of the exchange.
The site attracts a large number of users with unique options, a convenient and simple interface of the trading terminal. Traders can choose cryptocurrencies for trading from more than 300 assets. They can also trade in fiat money, quickly and simply create crypto wallets, withdraw money in any convenient way. It is interesting that new coins first appear on the Yobit site, and only then on other crypto exchanges, and you can even trade currencies, which are still at the ICO stage. A lot of informative graphs and tables simplify trading on the crypto exchange.
Additional options of the exchange are amazing. It's convenient to track information about orders in the order section, follow the history of your transactions on the platform, learn about virtual coins in the CoinsInfo tab, add new digital currencies or make a request for creating an ICO in the AddCoin tab, have a chat with exchange participants in the PM section. You can also buy the exchange's own digital currencies dubbed Yovi, which shows decent growth dynamics. In the section of the website yobit.net ICO traders can raise funds for the release of altcoins, invest free digital coins in InvestBox, a special tool for promoting currencies. It's possible to create unique replenishment codes by transferring a currency to electronic code, then to use it in other systems for replenishment or payment. This feature will allow you to reduce commissions and accelerate the timing of the transaction. It's worth noting such options as Dice (they enable you to bet on the change in the exchange rate and instantly get a reward) and FreeCoins (it's an opportunity to collect free digital coins).
The Exchange pays much attention to the provision of secure trade in cryptocurrencies, for this purpose the following solutions are used: file system encryption, a system of cold and hot wallets, SSL protocol, a two-factor authentication. The exchange is interested in increasing its audience, trying to offer it a comfortable trade. To do this, the official website of the exchange supports several languages, a lot of materials are presented in the native language of users. Tons of useful information for traders can be found on the main page. These are actual orders for the purchase and sale of currencies (learn here how to earn on cryptocurrencies), the history of trading. Here you can also find online chat with unstoppable talks.
Replenishment and withdrawal of funds
The Yobit exchange offers a large number of withdrawal and replenishment options. You can replenish your trading account with cryptocurrencies and fiat money (the system supports US dollars).
Methods of replenishment of funds:
Bank transfers (VISA, MasterCard),
Electronic payment systems (QIWI, Payeer, Capitalist),
Mobile phone.
Methods of withdrawal of funds:
Bank transfers (VISA, MasterCard),
Cryptocurrencies,
Payment systems (QIWI, WebMoney, Payeer, Capitalist),
Mobile phone.
The exchange provides very low commissions for transactions, which is also one of its significant advantages.
Complaints about Yobit
Due to the tremendous potential of Yobit.net, the exchange is popular among traders all over the world. There are a lot of traders' opinions about the site today and they are all very diverse. The forums offer enough positive comments about the work on the stock exchange: convenience of trade, a large number of useful services, an impressive selection of cryptocurrencies, instant transactions, fast technical support, low commissions, high quality analytical data. Some traders are satisfied with the exchange and recommend it for work.
The negative comments of traders, mostly point to the following problems in the work of the company: long withdrawal of funds, loss of money when transferring to a deposit, lack of communication with technical support, long answers of managers. The main two issues of the exchange, which are problematic withdrawal of funds and lack of communication with support managers, definitely spoil the reputation of the company. In numerous reviews, traders call Yobit a scam. As follows from this, the company doesn't have enough active work on the thematic forums for the purpose of tackling issues, as currently the comments can work against the exchange.
Regulation of Yobit
The main office of the organization is located in Panama, from there the regulation of the project is carried out.  Visiting the site of the organization means the user's complete agreement with the principles of working on it, described in the section of the site «Rules and conditions of use of Yobit.net». Working on the platform, users must comply with the local laws of the country in which they are located. All responsibility for making decisions during the trade is on the trader, the organization is not responsible for the losses associated with inefficient management of users, for erroneous actions during trading, in case of system failures. In case of disagreement with the rules of work on the exchange, the user must leave the site.
The company is trying to pay great attention to the security of transactions and the confidentiality of user data. All information about clients is encrypted; data transmission is carried out using secure communication channels by means of reliable algorithms. Terms of work on the resource can change without informing clients. They are published in the section of the site «Rules». It's up to the users to monitor all these changes.
To familiarize yourself with the "Terms and Conditions of Use of Yobit.net" on the Exchange website
Is Yobit a scam?
Today, Yobit is considered to be a powerful and leading resource for a full-fledged work with virtual currencies. It has found itself at the TOP-10 of the most successful sites for trading cryptocurrencies in the world. In terms of functionality it has no rivals. Despite the project is quite new, it keeps attracting a huge number of traders from different countries, who picked it due to its unique options.
The resource offers a lot of opportunities for trading and earning money: many digital coins, even those, which are not yet on the market, support of fiat money, creation of crypto wallets, various analytical data (history of transactions, orders, information about virtual currencies, etc.), low commission for transactions. The security issue is of supreme importance here: a two-factor authentication, file system encryption, the use of cold and hot wallets, SSL protocol. Today, it's crucial for the resource to interest potential users with convenience and comfort of work. So, the official site of the exchange is presented in different languages, support is provided in the native language of the trader. Once you come to the main page of the Yobit.net exchange, you will immediately see a large amount of information. Feel free to get down to trading immediately, communicate with users as well as support managers.
On the Internet, different reviews of traders about trading on the site are available. These are positive experiences (low fees, convenient and fast withdrawal of funds, a huge number of available options for work, support of fiat money, etc.). AS for negative comments, they mostly have to do with problems with withdrawal and replenishment of money, lack of communication with the managers of the support service, which prompts traders to conclude that the Yobit is a scam. Those negative comments indicate that the service of the stock exchange needs to be improved, and there aren't enough employees on the forums who would handle issues. However, it's quite possible that some feedback is not relevant to the site, but anyway they heavily affect the reputation of the company. It seems that the management of the exchange plans to work on this issue.
It should also be noted that in 2016-2017 the exchange had a lot of complaints from users about the site, and it was the object of frequent hacker attacks. Also, money was lost when transferred from some electronic payment systems, although happened in the same periods on other resources and has nothing to do with the work of the site. Today the site functions without obvious problems, proving its reliability. Several pyramids allegedly related to the project, has no confirmation, but if it were so, the resource would haven't worked anymore, ending up with a strong outflow of users. Fortunately, it doesn't happen. The exchange is still functioning normally, a large number of users are online, traders recommend the site to friends and other people. We can hardly call one of the most popular and functional resources in the crypto market a scam. It's a difficult question, but we would dare to answer in the negative. It's because the service is popular with traders around the world. It's a powerful environment that offers really impressive opportunities and has positive user feedback.
Conclusion
Yobit.net is a crypto currency exchange, which is a popular resource, offering a modern trader a lot of opportunities to work with virtual money. We can even say that it's some kind of powerful environment that allows you not only to earn money on trading, but also to quickly withdraw your earnings, invest in new digital coins, win them for free, etc. Such a strong and at the same time extremely functional resource probably has no rivals among other crypto exchanges. There are always a lot of traders working here, speaking various languages.
On the thematic sites and forums you can come across a great number of comments about this particular crypto exchange, sure they're both negative and positive ones. Today, we hope that by placing a bid on increasing the audience and rolling out many unique opportunities, the site will not lose its positions due to the possible loss of quality of its service. It's on the verge of minimizing negative feedback. However, the editorial office of the project «Is this a scam?» won't regard the exchange as a fraudster. We actually expect real feedback from traders about the platform, which can not only warn users about possible problems in the work of the exchange, but also influence its rating on our web portal.
The company in the ratings
Robots for cryptocurrency