The exchange is considered one of the most popular platforms for trading cryptocurrencies and is in demand among Russian users.
Cryptocurrency exchange
Official website
Social media
Date of foundation

2014

Head Office

F20, 1st Floor, Eden Plaza Eden Island, Republic of Seychelles

Types of support

[email protected]

Live Chat

Feedback form on the site

Help Center

Telegram

VK

Twitter

Facebook

Languages

English, Chinese, Russian

Founder
The owner of the company

Polo Digital Assets, Ltd.

Manager
Minimum entry amount

Verified

Fiat Currency

Bank card (Visa/MC):

from 50 USD

Unverified

Fiat Currency

Bank card (Visa/MC):

from 50 USD

Maximum input amount

Verified

Fiat Currency

Bank card (Visa/MC):

to 20,000 USD / per day

Unverified

Fiat Currency

Bank card (Visa/MC):

to 20,000 USD / per day

Maximum withdrawal amount
Exchange Commission

Trade Commission:

Until

0.125

% for maker /

Until

0.125

% for taker

Futures:

0.01

% for maker /

0.075

% for taker

Lending fee:

15

% / With interest received by the client-borrower

Age restrictions
Trading volume per day
Number of cryptocurrencies
Margin Trading
Leverage
Tokenized assets
Free Demo Account
Types of accounts
Execution of orders

Limit Order, Stop Limit Order

Methods of replenishment

Cryptocurrencies, Bank transfer, Simplex

Withdrawal methods

Cryptocurrencies

Account currencies

USD, RUB, CNY, EUR, JPY, KRW, BTC

Types of cryptocurrencies

Bitcoin, Ethereum, Zcash, DASH, Litecoin, Monero, Dogecoin, etc.

Mobile applications
Trader training
A way to store cryptocurrencies
Fiat accounts
Scalping
Stop Loss and Take Profit Function
Exchangeability for fiat currencies
Crypto loans

Lending BTC, USDC, USDT and more than 10 other crypto-assets for interest directly to your account

Futures trading

Derivatives trading in a special account

Basic verification
Extended AML verification

Optional two-factor account authentication

API
Affiliate Program
Benefits

Simple and accessible interface, there is a russified version of the site

High turnover of trades and the possibility of credit

Low system fees for transactions

High level of security and fiat currencies

Convenient analytical and technical tools

Disadvantages

No direct communication with technical support

Blocking of accounts without explanation

Company requisites

Legal name:

Polo Digital Assets, Ltd.

Legal address:

F20, 1st Floor, Eden Plaza Eden Island, Republic of Seychelles

Overall assessment
Date of update

17.02.2023
Address
F20, 1st Floor, Eden Plaza Eden Island, Republic of Seychelles
Map
Subscribe to this company
Poloniex is this a scam? Reviews and description
The crypto exchange Poloniex has been operating in the market since 2014. It's considered to be one of the most popular exchanges in the world. Despeite it's not the first such a platform on the market, it's  in great demand among traders, as it provides a wide range of services for a comfortable and functional trade in cryptocurrencies. Poloniex currently ranks first in Ethereum's sales volume among other similar sites, attracting a huge audience of its users.
Certainly, you're eager to know for sure whether it's another fraudster or it's a reliable and trustworthy crypto exchange, which guarantees safe trade with an opportunity to get a decent income and withdraw it without problems. We'll try to answer this question here below.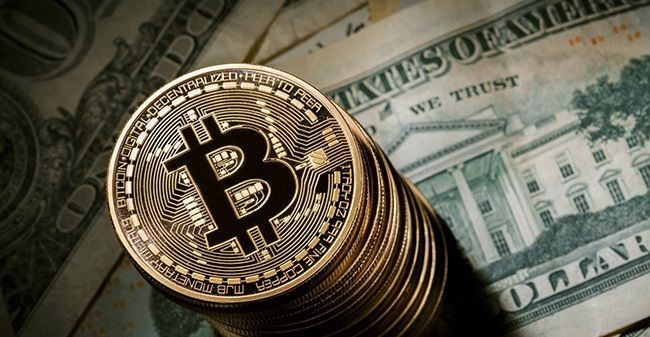 As a crypto exchange, Polonix is still young, but it has already become the most popular trading platform for cryptocurrencies. Today, the number of its users is rapidly growing, it steadily occupies a leading position in the market, being considered one of the most reputable resources for trade and exchange of cryptocurrencies. The counter of visits to the resource on the site on average shows that about 30,000 users are constantly online. Poloniex can be found at the TOP-5 among all exchanges in terms of sales. It ranks first in terms of sales of Ether.
One of the reasons for such a mind-blowing success of the platform is great opportunities for trade in cryptocurrencies, safe and profitable exchange of digital coins, lending. At the same time, the largest percentage of the audience, about 90% of the participants of the exchange, are interested in options for trading and currency exchange. For comfortable trading in cryptocurrencies (learn here how to make money on cryptocurrencies) their website offers a convenient functional terminal. You can make use of currency exchange charts with an ability to change the display period, add your own markers, use a variety of settings, oscillators, indicators and filters, convenient forms for orders for currency purchase (SELL, BY, STOP LIMIT ), an intuitive display of orders of traded pairs. Extended analytics (the price of a currency for the last day, the history of trade) will make trading effective.
The platform is also interesting because traders are offered an impressive number of digital currencies: more than 120, many rare virtual coins are involved in the exchange's turnover. On the exchange the following cryptocurrencies are available: Ethereum, Bitcoin, Zcash, Dash, Ripple, Litecoin, MaidSafeCoin, Factom, Clams, Dogecoin, Monero, etc. Each user at the registration on the exchange automatically opens a personal multicurrency wallet.
The issue of security here is one of the most important in all such sites, as this sphere is always an attractive place for numerous fraudulent schemes. Thanks to a two-factor authentication on the poloniex com website, user accounts are securely protected. If transactions seem to be suspicious, the administration of the resource requests corresponding documents to confirm the identity of the trader.
The resource still works and serves traders. It's still the largest player in the market of cryptocurrencies (learn here whether cryptocurrencies are a scam). Moreover, it's considered to be one of the best exchanges in the world.
Replenishment and withdrawal of funs
A stricking peculiarity of this crypto exchange is that it doesn't support conventional payment systems, it works only with digital currencies. To engage in trading, the user is expected to transfer a digital currency to the Poloniex account. Replenishment and withdrawal are possible in the following cryptocurrencies:
Bitcoin,
Ethereum,
BitcoinDark,
Ethereum Classic,
Ripple, etc.
If you want to transfer digital coins to the exchange or withdraw them, go to the poloniex.com site, then go to the «Deposits & Withdrawals» section, by clicking the «Balances» tab, then select the appropriate cryptocurrency, the operation: replenishment or withdrawal. The exchange has a commission, in general, users mark it as one of the lowest among crypto exchanges – its size depends on the volume of trades: the more the trader traded, the less his commission will be.
Complaints about Poloniex
On the Internet there are a lot of different reviews of traders about working on the crypto exchange Poloniex. It's quite normal, as the financial resource is leading by the number of users working here with digital currencies. Among the advantages traders point to reliability and reputation of the market leader, functionality, advanced features and convenience of trading, a rich choice of tools and settings, a two-factor registration, low commission, rare digital coins.
However, there are negative reviews too. Traders keep complaining about long withdrawal of funds, problems with technical support (for example, these are long answers, lack of communication, rather a low level of knowledge), support of only virtual currencies, blocking and deleting accounts without explaining the reasons , long verification, constantly emerging issues with access to the site for technical reasons. All of this makes traders seriously consider changing the platform.
Regulation of Poloniex
Poloniex, Inc. has a legal registration in the USA (Wilmington, DE) and it's subject to the legislation of this country. The exchange is obliged to collect personal data as well as information about system passwords, computers, IP-address, cookies of users in order to improve the service; monitor the correctness of customer actions; to help customers with their problems; to prevent fraudulent or suspicious activities that are contrary to the laws of the country in which the company is registered. The organization is obliged to transfer data about its customers to third parties (partners, subcontractors, law enforcement agencies). More information is provided in the Privacy Policy section of the Poloniex website.
Poloniex has the right to provide cryptocurrency trading services in certain states of the USA. Working on the site, the user automatically agrees that he or she will use the resource only for the intended purpose, without taking part in fraud, money laundering, financing of terrorism. In addition, working on the exchange, clients should be aware of all possible risks associated with activities in the financial markets, the status of the cryptocurrency, the risks associated with the operation of the resource (cyberattacks, technical failures). The company does its best to ensure the security of information and confidentiality of users.
The company has a registration in the Financial Crimes Enforcement Network (FinCEN) (the registration number 31000091844018). It's obliged to follow the norms of preventing any fraudulent actions. It's also expected to track suspicious actions of users, provide all information about clients to state bodies, etc. Also, in accordance with the Anti-Money Laundering (AML)policy standards the exchange is obliged to collect detailed trustworthy data about its users (KYC). The organization provides services (the website and its information, payment systems, transfer of digital coins, etc.) without guarantees that some service will be continuously available. It's because the work of services depends most often not on Poloniex, but on third-party companies, possible force majeure. More information is provided in the Terms of Use section of the Poloniex website.
Read Poloniex's Privacy Policy
Read the Terms and Conditions for using the resource on the Poloniex website
Is Poloniex a scam?
The crypto exchange Poloniex is, undoubtedly, an excellent choice to trade in cryptocurrencies. It has high ratings and a serious reputation. Being one of the young companies, it was able to beat competitors with unique features, platform convenience. The exchange is popular around the world, it occupies the first place in terms of the volume of operations and user involvement. Today, the world-renowned organization keeps rapidly developing, thus proving that it's not a scam. The terminal offers a large number of settings, functions and reports, which makes trading in cryptocurrencies not only comfortable, but also effective. The exchange offers trading opportunities, currency exchange, provides users with a personal wallet.
Decent solutions to issues of security and reliability on the site poloniex com are one of the indisputable strengths of the company. The exchange's soaring popularity, huge volumes of transactions and revenues – all this can't be ignored by scammers, who'd like to cash in on the users' oversight. However as the company develops, it improves the level of security of its trades. Traders are advised to pass a two-factor registration, and managers can also request documents confirming the identity of the user.
On the Internet, there are both positive and negative feedback from traders about the resource, but one can't say which of them dominate. Among the positive moments, one should mention its reliability and a good reputation, profitable trading, functionality and convenience of the platform. A correct reaction to the hacking of the stock exchange in 2014 and reimbursement of funds to users prove that this is not a fraud, but a serious organization. There are also enough negative reviews, and they often they relate to issues with the support service (these are long answers, lack of communication, etc.), problems with long withdrawal and verification, blocking of accounts, frequent problems with access to the site.
Poloniex can't be regarded as a scam now. It adequately and honestly fulfills its obligations to traders, steadily paying them money, monitoring the correctness of payment systems, ensuring sufficient safety to prevent hacking. Traders positively assess the company after the cyberattack, when the exchange paid users money from its budget. Do you still consider Poloniex to be a scam? It can't be a fraudster because the company holds the leading positions in the ratings of such businesses. It leads in terms of the number of regular customers and turnover of funds. It offers an opportunity to trade comfortably and profitably.
Conclusion
Today the crypto exchange Poloniex is deservedly considered the market leader. Despite this company is still quite young, but it manages to steadily evolve. Making a choice in favor of the exchange, the user can work in a convenient functional terminal with advanced settings and reports, favorable terms of trade, a possibility of exchanging digital currencies.
It remains to be hoped that the management of crypto exchange is planning to eliminate negative moments. It's expected to proceed with its successful development. Today we won't label Polonix as a scam. However, the responses of traders that we expect to see for this review will not only be useful to the users of our resource, but also significantly influence the rating of the Poloniex crypto exchange.
The company in the ratings
Robots for cryptocurrency
Activity
New

0

Resolved

0

Not resolved

0
New companies on the site