Is cryptocurrency a scam?
Cryptocurrency trading, as a source of income, is currently experiencing a boom in popularity. Having appeared on the Internet, this digital currency caused a real "chain reaction": who among us has not heard about its possibilities? Almost all of the world community, most governments are concerned about the uncontrolled growth of cryptocurrency popularity. You already know what is cryptocurrency and How to make money from it.
But still, what is the whole truth about cryptocurrency? Revieweek or just another pyramid scheme? Having studied a lot of material on the Internet, we are ready to answer these questions in today's article.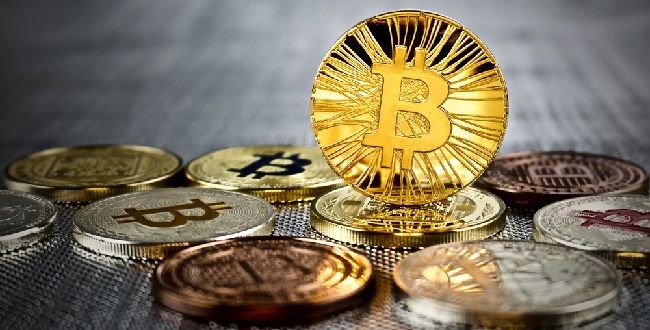 How does cryptocurrency work?
In order to answer the main question of the article "Is cryptocurrency a trick or a scam?", it is necessary to understand the peculiarities of the principle of this market.
The operation of a digital currency system is based on blockchain technology, a way of storing information without being placed in one particular place, where data is distributed among all participants in the system (on computers around the world), automatically updated and available at any time to any user; it is a continuous sequential chain of blocks of information that are usually stored and processed independently on multiple computers (Wikipedia).
Video taken from the channel
Cryptonet
on YouTube
Such a complex network is distributed among all the participants, and all the computers mining coins become members of the system. There is no main center to which everything is subordinate. Digital currencies are redistributed through the network, between market participants. This bypasses banks, eliminates government influence, and avoids transfer fees and other costs and complexities. Users have complete freedom of action with cryptocurrency, they have no obligations to the network, and their money cannot be frozen, so they can do whatever and whenever they want with it.
The anonymity of the currency allows a large number of bitcoin addresses to be created without being linked to any information. If a user deliberately omits their identity, no one will ever know that a particular bitcoin address belongs to them, and for anonymity, one bitcoin address is usually used for a single transaction. Due to the transparency of transactions, the system keeps a history of all transactions, and these transactions cannot be undone or refunded, only the recipient can do that.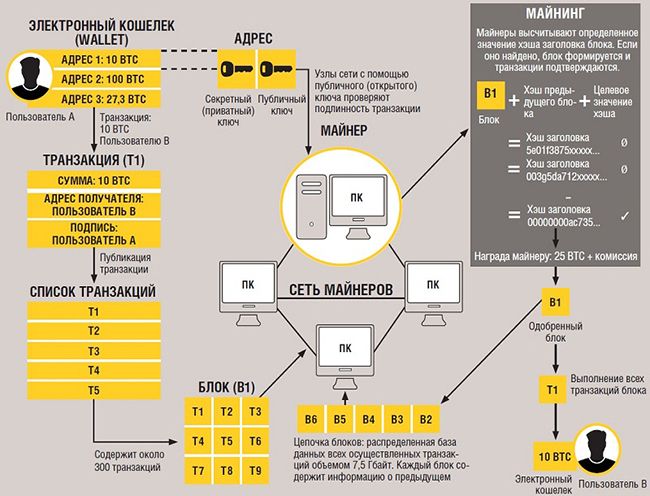 Coin issuance depends on the work of millions of computers using a program to calculate mathematical algorithms, it is only digital and anyone can mine the currency. Having appeared not so long ago, cryptocurrency today is a real free coin, devoid of the complexities and limitations inherent in standard money, it has become, if I may say so, the antagonist of a centralized system, where everything is dictated by the state, the economy, but not always the interests of citizens.
The benefits of making money from cryptocurrency
Lack of control. No one controls the rate of digital currency at all, it is not affected by the economy of the state, the welfare of the world.
Anonymity.
High security of cryptocurrency (cryptocurrency: what is it in simple words, read here). It cannot be tampered with or hacked.
Large selection cryptocurrencies for work.
High volatility and unlimited income. Cryptocurrency is dynamic "pre-legendary", its rate is growing all the time, excites people's minds.
Enough easy money. By tracking market trends, it is easy to increase your capital on the rise or fall in value.
Disadvantages of cryptocurrency
Lack of a one hundred percent guarantee of safety of users' wallets.
Risks of hacking crypto exchanges and loss of funds.
Lack of centralized regulatory bodies.
Unclear future status of cryptocurrency, the possibility of introducing a ban on the use of digital money.
High volatility.
No ability to cancel a transaction if it is incorrect or you change your mind about sending coins.
Risks of losing capital if you lose access to your wallet.
Myths about cryptocurrency
The growing popularity of cryptocurrency has led not only to a large involvement of Internet users in this market, but also to the fact that today there are a large number of myths about digital coins, which mislead users. Let's talk about these myths.
Myth 1: Cryptocurrency is a pyramid scheme?
This is one of the common myths among those who do not understand the topic of digital currencies. Still, can a cryptocurrency be a pyramid scheme? It's worth starting with how a pyramid is structured. It involves investing money for profit. Benefit for honorable "old" depositors occurs at the expense of attraction of new participants of the system. If, after attracting new participants to the system, the pyramid experiences difficulties, it closes, all the money is frozen and cannot be used until some time. The principle of cryptocurrency is completely different from that of a pyramid. No one freezes the money, it is available to the trader on a cryptocurrency exchange at any time. There are no bonuses for transferring funds, as well as for inviting new traders "into the system". Conclusion: cryptocurrency is not a pyramid scheme.
Myth 2: Cryptocurrency is needed for shadow markets?
Of course, some cryptocurrencies became popular after participating in illegal trade and shady schemes. But today cryptocurrency, bitcoin in the first place, is becoming an active part of our offline life. Digital coins can be used to buy a car, an apartment, a yacht, to pay in restaurants and cafes. Conclusion: cryptocurrency is not a currency for shadow markets.
Myth 3: Cryptocurrency is a bubble?
This myth is most common online, but when people use the term "bubble" in relation to cryptocurrency, they often forget what is included in it. The expression "bubble" refers to assets that have some value, which, thanks to the news background, have a rising price. Can we say that about cryptocurrency? Cryptocurrency price growth is only affected by demand: the higher the demand, the higher the value. Conclusion: Cryptocurrency is not a bubble.
Myth 4: Cryptocurrency is not secured by anything?
As we know, since 1971 the gold standard was abolished, now all currencies of the world are not backed and not secured by anything (if only by GDP). However, in general, according to this feature cryptocurrency (what is a cryptocurrency in simple words? read here) is not different from conventional money. Conclusion: cryptocurrency is not secured, just like standard currencies.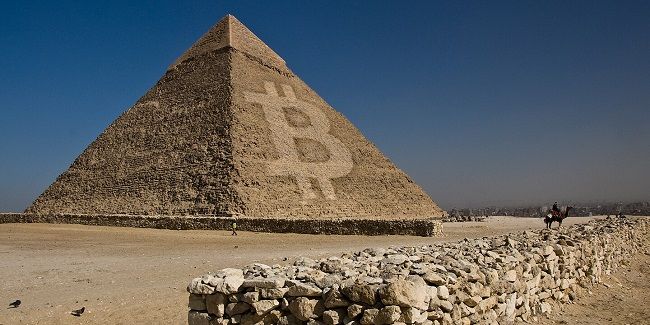 And yet, is cryptocurrency a scam? No.
There are enough materials on the web that digital currency is a scam. Is it really so? In this part of the article we'll find out.
First, for the mining of virtual currency (mining) hide serious costs: the purchase and renewal of professional equipment, electricity, and maintenance of servers. Usually fraudsters do not understand technology, do not spend time on the development of innovative services, on the maintenance of a team of specialists. Their goal is to collect money and disappear.
Secondly, cryptocurrency is literally "shouted" about by all popular media, the Internet, and newspapers. In Japan, bitcoin is recognized as the official currency of the country (since April 1 this year), all developed countries have to think about cryptocurrency, adapting the law for it. Thus, in Russia today at the level of the government continue to think about the development of their own cryptocurrency, and the president of Kazakhstan has proposed to join forces to create a global digital currency, which would rid the world of currency speculation. As can be seen, society accepts cryptocurrency, at least begins to recognize the prospects of digital money. If all this were a divorce, it would have been disclosed by now, and this divorce would not have been able to get such a spread and such attention from the world community.
Video taken from the channel
Gleb Zadoya
on YouTube
Thirdly, there are enough successful stories of traders on the web who have achieved high earnings on cryptocurrency trading. There are negative reviews of traders, but without it it is difficult to imagine the functioning of any financial market (binary options trading, forex tradingFor example). In the case of a divorce, we would see a huge amount of negativity, traders' complaints about brokers and crypto exchanges.
Fourth, cryptocurrency is actively moving from the digital world to the real world. Digital money is successfully "debuting offline," as the website rightly put it finanz.ru and today we are witnessing this active "debut. Now cryptocurrency can be paid in the U.S., Russia, Japan, Europe (to see a complete list of countries where you can pay with bitcoins, use a special interactive service coinmap.org). Digital currency is accepted for payment on websites, in stores, restaurants, cafes, even as a donation at the Church of St. John the Evangelist in the American city of Goshen.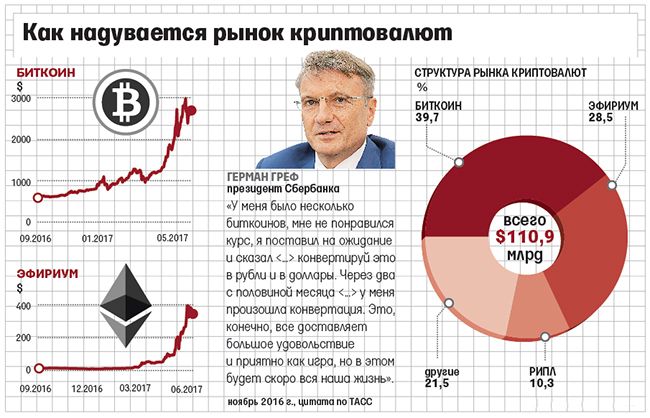 When is cryptocurrency a scam, fraud and deception?
Cryptocurrency has a crazy dynamic, which scammers are ready to take advantage of. They offer non-existent currencies, do not allow withdrawals, and cheat. Let us tell you about the examples of fraud that are widespread in the cryptocurrency market:
Fake Sites
Today users "get caught" by scammers, investing money seemingly on a popular resource they are familiar with (they see the same design, texts, navigation, etc.), but then it turns out that the money is gone and the trader is left with nothing. This happened, for example, when an investor lost bitcoins working on a fake website disguised as a popular platform ShapeShift.io (official website):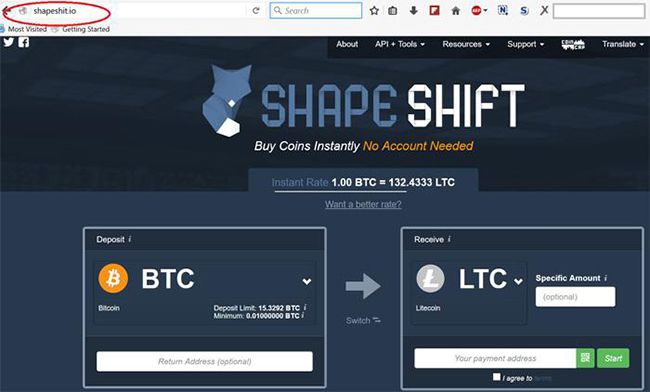 Such fake sites are found in the image of BitStamp, Blockchain.info, etc.
By creating an exact copy of a popular resource, scammers can not only take money from inattentive users, but also their passwords. That's why it's worth checking whether the name of the resource you're working with is spelled correctly in the browser address bar.
Scam
Messages appear on the Internet from individuals who are willing to sell you bitcoins or accept payment in cryptocurrency. There is a high probability that this is a scammer, who will disappear as soon as you transfer money to him. Such scammers are real psychologists, they know how to "rub your trust", they can even hide behind famous personalities in bitcoin community and send you fake documents.
Often, scam ads that use links to phishing (Wikipedia) or fake sites; promises of bonuses, 400% return on investment; ads of supposedly recommended sellers, who are willing to sell you currency that does not actually exist (here they use positive customer reviews, specifying prices below the market); ads for the sale of non-existent equipment for mining. To avoid getting "into the clutches" of a fraudster, study the actual list of scams, the seller's identity, suspicious sites, and e-mail addresses. Too lucrative offer, too many good promises, for example, triple the benefits - that should alert you.
Video taken from the channel
SunandreaS
on YouTube
Pyramids
Scammers associated with pyramid schemes are excellent psychologists who are ready to promise you maximum profit. Often pyramids hide under a beautiful website that promises high profits (for example, 200-400% per annum), also if you keep "bumping" into people who are trying to lure you to such resources, be sure - it is a pyramid. There are a lot of variants of pyramids in Internet, but most often they offer income for keeping cryptocurrency (sometimes your money is freezing for some period of time), for using of services for mining. To avoid problems with pyramids, be cautious about very tempting offers.
Phishing sites and links
In order to take money from traders, scammers create malicious sites. Often a superficially familiar site turns out to be a fraudulent one, and by proceeding to it the user loses his/her data (money, passwords, etc.). To avoid losing your data and phishing attacks, look carefully the name of the resource in the address bar of the browser, see if the connection is protected by SSL-serificate, follow the links only to trusted users.
Deceptive schemes in applications, plugins
Yes, that's right, now fraud is also found in apps and plugins. For example, such a story happened with the Localbitcoin app, which was available in the Android app store: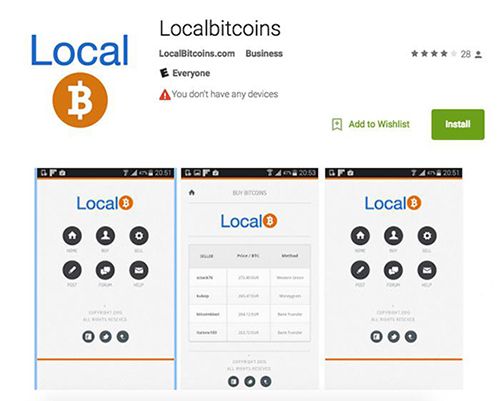 BitcoinWisdom Ads Remover, an add-on for Chrome browser, also turned out to be fraudulent, sending funds to the scammer's wallet. How to avoid problems in this case? You should not blindly believe the high ratings and large number of positive reviews of any application. Before installing the program, contact the developer and find out whether he is the author of the application, look for information on the Internet, perhaps someone has already worked with him.
How to earn on cryptocurrency: what should be kept in mind?
Cryptocurrency is not just "buy low and sell high. It's much more complicated than that, and you have to keep that in mind:
The cryptocurrency market is not only rapidly growing, but also very volatile. After a rapid rise, the exchange rate can suddenly fall, often leading to panic.
Large speculators operate in the cryptocurrency market, causing an artificial rise or fall in the value of digital coins.
We should not forget about politics. In May of this year, Bitcoin grew in popularity due to political scandals in the U.S., it was also of interest during the early parliamentary elections in the UK.
Cryptocurrencies, in addition to high income, it is also a big risk, so you need to be careful.
Only a proper analysis of the popularity of cryptocurrency, its prospects, the factors affecting the dynamics of the rate will help to make a decent profit.
To make money on cryptocurrency It's worth keeping these facts in mind to make a decent income and avoid losses.
Is there a future for cryptocurrency?
Does cryptocurrency have a future? When will this bubble burst? The collapse of cryptocurrency has been predicted several times, considering it a pyramid scheme. The media called on the Internet community to forget about it and its developers - to deal with more promising projects. However, it was able to withstand "all the tests" and today continues to amaze with volatility and high growth. The "fever" continues, and with it the endless debates about whether we need digital currency and what would happen if it were officially allowed.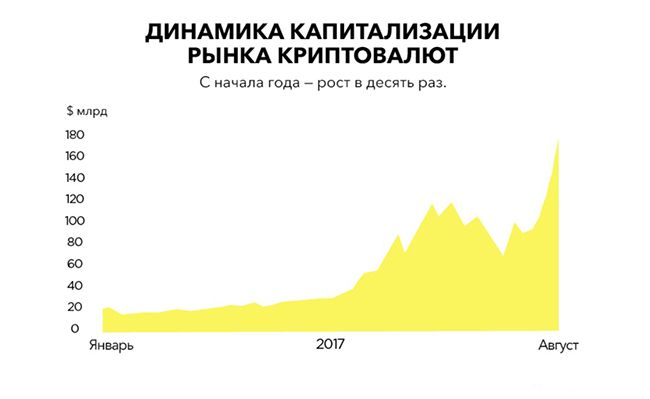 Having appeared on the Internet, cryptocurrency began to actively move from just digital money into the real world. But what will happen to it next? Can it be considered the future of all money? The situation that is happening right now could be called "reality somewhere in the middle" (news.rambler.ru). Some see cryptocurrencies as the future, others as a bubble about to burst. Some believe that both cryptocurrency and blockchain are technologies that deserve attention and are promising, while others believe that cryptocurrency will become a reality when technology development reaches critical values. It may well be that the truth is in the middle: some currencies will disappear, some will gain a foothold in the global system, such as Bitcoin (site) and Ethereum (site) can replace world currencies.
Perhaps cryptocurrency, as money supra-state, which the states of the world have no right to influence, should be uniform for all, making it easier to work with transfers and payments. However, it is worth considering everything that is happening, because today we are all moving to the digital world and understand its benefits. Therefore, cryptocurrency, as an integral part of the virtual world, is simply necessary for us for convenient payments.
Today a number of countries see the future for cryptocurrencies, for example, Australia, New Zealand, Germany, Singapore, there are countries that have banned the use of digital currencies: Bolivia, Ecuador. Russian legislation should prepare a draft document, which will clarify a lot about cryptocurrency in our country.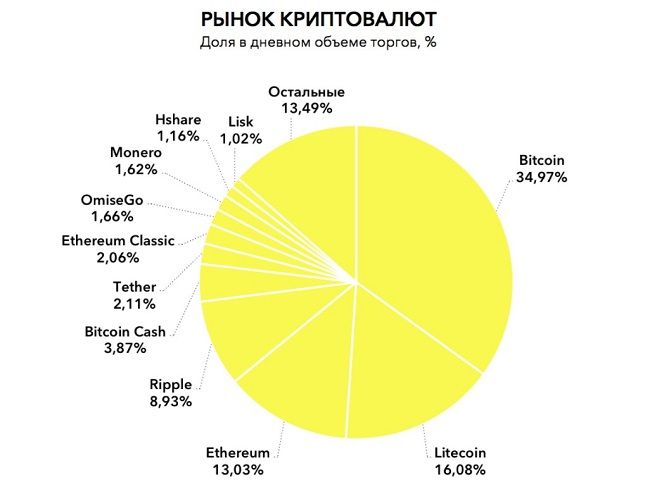 Nevertheless, our conclusion, based on the studied material, is that cryptocurrency has a future and there are already a number of trends that guarantee its further development (discussion of the legalization of cryptocurrency in the world, including Russia, its active exit from online to offline, constant growth of those interested in buying cryptocurrencies, etc.). Like other technologies, cryptocurrency has to go through problems and critical sentiments in society. However, despite the fact that some do not trust it, and some see the future in it, today the rate of digital currencies is growing, investors are investing heavily in the development of this industry. Cryptocurrencies are imperfect, blockchain requires improvement, but it is naive and short-sighted to say "no" to digital currency.
Are cryptocurrency brokers a scam?
An important stage in the development of cryptocurrencies is the emergence of cryptocurrency brokers, which allow you to earn from trading digital money. Today the platforms offering the opportunity to trade cryptocurrencies are forex brokers, binary options brokers. For the most part, these are well-known companies (Alpari (site), Grand Capital (site), 24option (site), InstaForex (site), HYCM (site), Forex Club (site), etc.), which, amid the general popularity of digital currencies, offer them as assets.
Is it possible to consider these companies a scam? In fact, you should know that there is no trading without scammers and there will always be scammers. Remember that fraudulent companies are created to cheat traders, it is important for such "scam brokers" to get your money in any way and disappear. The fast-growing and incredibly dynamic cryptocurrency market also attracts scammers who are willing to do anything to cheat. Your task in this situation is to find a reliable company and work with it, not being afraid to entrust your personal capital to it.
Can I choose a reliable cryptocurrency broker?
Yes, of course you can. The main thing is not to be in a hurry to choose and not to "rush" into tempting offers of companies. In this part of the article we will tell you how to choose a reliable cryptocurrency broker:
Study the broker's license (forex brokers, binary options brokers). All serious brokers provide licenses on their official websites.
Study the reputation of the cryptocurrency broker, the length of service, the activity of the position. This information is available on company websites and on the Internet.
Study reviews of traders about trading at cryptocurrency brokers.
Try trading on a broker's demo account. A demo account is not a useless online toy, it is an important tool for a trader, which helps to understand how serious is the broker's intentions, whether the terminal works well, the support service, etc.
Study broker bonuses, including demo account bonuses. Bonuses are also one of the important tools for a trader to determine how honest a broker is with you. To begin with, study the conditions of work with bonus, possibility of withdrawal of funds, conditions of bonus withdrawal. Then, you can start trading bonus and try to withdraw funds.
Try real trading with a broker by transferring the smallest possible deposit to the account.
It is worth doing such serious work to be sure of the broker's real intentions. Often it turns out differently. A naive trader chooses the most profitable offer from a broker for work, not thinking at all about the fact that behind beautiful words and high profitability there can hide a fraudster. It is recommended to choose a cryptocurrency broker consciously, it will save your money and nerves.
Video taken from the channel

cryptonet
on YouTube
The whole truth about cryptocurrency? What is it like?
The whole truth about cryptocurrency is that it is one of the most popular and fastest-growing markets with great volatility and high returns. You can count on decent returns from this market, but it is worth remembering that to do so you need to understand, How to make money on cryptocurrency. You must be able to make informed decisions, use all the tools of the trading terminal (charts, terminals, indicators, robots for automatic trading, orders, etc.), track the dynamics of digital currencies.
29 May 2021 в 12:40

16 May 2021 в 23:52

14 April 2021 в 14:55

5 April 2021 в 14:35

6 February 2021 в 11:39

8 January 2021 в 11:38

7 November 2020 в 03:39

30 September 2020 в 17:06

20 May 2020 в 08:46

21 March 2020 в 11:22

12 March 2020 в 18:35

5 March 2020 в 00:23

7 February 2020 в 09:57

23 December 2019 в 14:35

29 November 2019 в 17:51

19 June 2019 в 15:58

17 June 2019 в 10:34

4 March 2019 в 21:10