Bitfinex is a platform for trading major cryptocurrencies, which is one of the most popular online trading platforms.
Cryptocurrency exchange
Official website
Social media
Date of foundation

2012

Head Office
Types of support
Languages

English, Russian, Chinese

The owner of the company
Terminals

Bitfinex Terminal

Age restrictions
Trading volume per day
Number of cryptocurrencies
Margin Trading
Leverage

Until 1:100

For derivatives trading

Until 1:10

For margin trading

Tokenized assets
Free Demo Account
Types of accounts

Demo, Standard, Corporate

Execution of orders

Market Execution (at market price), Stop Orders, Limit Orders, Stop Limit, Market order, Trailing Stop, IOC, FOK, Scaled Orders

Methods of replenishment

Bank card, Cryptocurrencies, OWNR, Mercuryo

Withdrawal methods

Bank card, Cryptocurrencies

Account currencies

Cryptocurrency

Types of cryptocurrencies

Bitcoin, Ethereum, DASH, Litecoin, Zcash, Monero, QTUM, Ripple, etc.

Mobile applications
Trader training
A way to store cryptocurrencies

Cold:

yes

Exchange Wallet, Margin Wallet and Funding Wallet

Fiat accounts
Exchangeability for fiat currencies
Steaking

Stacking rewards can be as high as 8% per year

Basic verification
Extended AML verification
API
Bonuses
Affiliate Program

Registration

Unlimited remuneration on a 3-step linkage system

Benefits

Multilingual interface, including Russian

Disadvantages

Complicated verification process

High commissions when working with fiat currency

No direct communication with technical support

Overall assessment
Date of update

01.03.2023
Subscribe to this company
Bitfinex is this a scam? Reviews and description
Bitfinex is the first platform in the list of our detailed reviews of crypto exchanges. Today, this largest trading platform for major digital currencies (Bitcoin, Ethereum, Litecoin, etc.) steadily occupies an honorable third place in the world in terms of daily transactions. It's one of the most popular sites for Internet traders. Moreover, it's seen in the TOP-5 of the largest sites for functional and convenient trading in crypto assets.
Of course, as a potential client of this service, you'd like to know for sure whether Bitfinex is another scam or it's a reliable company to which you could entrust your money and earn a decent income from trading in digital coins. Let's answer this question here below.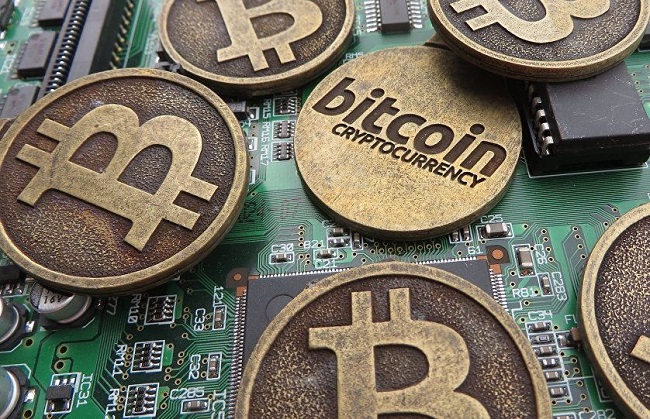 Bitfinex (Bitmix) has been operating since 2013. That's the leading platform offering traders an excellent opportunity to trade in cryptocurrencies. Additionally, it's the largest site to trade in Bitcoin (learn here how to earn a decent income on Bitcoin) in the world. The resource belongs to the company IFINEX BVI, located in Hong Kong and acts as its operator. The number one concern of the company is to ensure transparent and safe trading (complex verification, encryption of email, binding to IP address, etc.), including a two-factor identification for those users who work with US dollars.
bitfinex.com has everything required for exchange as well as profitable and functional trading in digital assets. Trades are held in the US dollar and also in BTC, LTC, Ethereum, etc. Among the key advantages of the resource one should mention the most promising and popular currency pairs, one of the lowest tariffs in the market, margin trading, a convenient personal cabinet with interface settings (you determine the location of the elements, the theme of the design, configure notifications, etc.), a large number of tools (the visualization of orders, various types of orders, positions, price alerts, a large selection of convenient charts from TradingView, the provision of Bitfinex API, etc.).
The resource offers the function of margin trading, which is rarely provided by modern crypto exchanges. That's an ability to work on credit, using digital currencies or US dollars from traders acting as liquidity providers and receiving in this case revenue from commissions for the use of money. Having taken such a loan from the user, the trader can freely trade these funds. In addition, it's possible to make use of standard exchange trading with the purchase of crypto assets for personal funds. Traders can access a wide range of order types, which make trading much more productive (a limit order, a market order, a stop order, One cancels other, Fill or kill).
All information about news, updates and changes in the service is available in the official group of the company on Twitter and also on the official blog on the site. The interface of the Bitfinex exchange supports English, Russian and Chinese. The company offers a convenient mobile application, enabling users to work at any convenient time and at any place. We should note the minimal interface of the site. Nevertheless, it might be quite complicated for newcomers – they will have to get used to the system.
Charts from TradingView enable you to conveniently work, conduct market analysis, use indicators, graphic elements. That's a great tool, successfully tested by traders working in different financial markets. As for significant downsides of the crypto exchange, users point to the striking complexity of the verification procedure, high commissions for replenishment and withdrawal of funds in US dollars, high vulnerability to hacker attacks on the resource, including attacks in 2016, which forced some users go to other sites.
Replenishment and withdrawal of funds
Today, for its users the crypto exchange offers various ways to replenish and withdraw funds, both with the help of digital currencies and through banks:
Ripple,
Zcash,
Ethereum Classic,
Dash,
Litecoin,
Ethereum,
Bitcoin,
Bank transfers, etc.
At the same time, most clients are advised to replenish their accounts exactly with cryptocurrencies (the whole truth about cryptocurrencies is here). Such a move enables them to avoid high and unprofitable commissions that show up when it comes to working with US dollars. It should be noted that at the moment the exchange has stopped working with bank transfers.
Complaints about Bitfinex
On the Internet you can't find many reviews about the company. Sure, there are both positive and negative reviews. As for the indisputable advantages, users point to high ratings and reliability of the exchange, enhanced functionality and tools, user-friendliness, a convenient personal cabinet, great attention to safety, competence of the support service. The positive image of the company was underpinned by its professional reaction to a devastating hacker attack on the resource, which took place in 2016.
As for negative points, traders point to a complicated verification procedure, unprofitable commissions when dealing with US dollars, frequent hacker attacks on the exchange. Sometimes there are problems with withdrawal of funds, lack of communication with the company's technical support.
Regulation of Bitfinex
IFinex Inc., which owns Bitfinex, has a legal registration in China (Hong Kong) and operates in accordance with the current legislation of this Asian country. The organization doesn't have a license to work with cryptocurrencies, but it guarantees the complete security of trade. At the same time, users should be aware of the probable risks of trading and dramatic price fluctuations due to market volatility. Clients are responsible for all their actions on the site and the company isn't responsible for the loss of funds resulting from their transactions on the site.
In accordance with the legislation of the regulatory country, the company must ensure the safety of work on the resource (a two-factor authentication, restriction of access to the account by the IP address, encryption of letters using OpenPGP, cold wallets, protection against DDoS attacks, etc.). Additionally, it's expected to guarantee confidentiality of personal information, prevent fraudulent and other illegal actions by users (AML, CTF, transaction monitoring, user actions, storage of user information, etc.). It should also support an anti-spam policy and welcome requests of law enforcement bodies. Using the resource, clients are expected to agree with the terms of work on the site. In case of disagreement with this the user must leave the resource.
Read the Privacy Policy on Bitfinex
Read the Terms of Service on the Bitfinex website
Read the Risk Disclosure Statement on the Bitfinex website
Read the Policy on law enforcement requests on the Bitfinex website
Read the Anti-Spam Policy on the Bitfinex website
Is Bitfinex a scam?
Today the Bitfinex exchange is deservedly considered to be one of the leading sites to trade in digital currencies. In spite of the fact it's still young, it boasts a strong reputation, high ratings and it's very popular with traders. The site is included in the TOP-5 of the largest resources for trade in crypto assets (here you can find out the current forecast for digital currencies for 2018). It steadily occupies an honorable third place in the world in terms of the volume of daily operations. The company is rapidly developing, demonstrating decent results in one of the most popular areas of Internet trading and proving in practice that it's not a scam.
The platform is trusted by traders around the world. The resource offers enhanced opportunities for work: lucrative currency pairs, a rich choice of orders, margin trading options, a convenient mobile application, which makes trading more comfortable. The exchange has deserved more than enough positive reviews for a decent functional, a great variety of opportunities for trade. What's more – you can even take advantage of trading even without funds at all- for this purpose there is a service of margin trading.
At the same time, it is worth pointing to issues with communication (except email). However, it doesn't prevent most traders to earn a decent income on the site. Additionally, the withdrawal of money in dollars is unprofitable here. Others complain at a complex verification procedure (the provision of documents in high-quality English), while constant hacker attacks on the stock exchange can hardly create a feeling of security.
Among the reviews about the company available on the web today you can find both positive and negative ones. In general, the resource is trusted. It's considered to be safe and reliable for everyday trading. The exchange isn't a scam because at the moment it completely fulfills its obligations to users (it steadily makes payments of earnings, monitors the work of payment systems and the site, security of the service in order to prevent hacker attacks, etc.). The vast majority of users positively assess its behavior after hacking in 2016, when the exchange adequately reacted to the situation by paying lost funds to traders from its budget. Talking about the reliability of trading on the crypto exchange, it's important to understand the complicated status of such specific assets, the lack of clear regulation, non-trading risks (a probable bankruptcy of the site, prohibition of cryptocurrencies and transactions with them, etc.).
Should we consider Bitfinex to be a scam? We guess we should answer in the negative because the crypto exchange is deservedly popular with traders around the world. It has a large user base, impressive turnover, expanded opportunities for work. The big popularity of the exchange was not affected by the serious situation with a hacker attack, when the company had to pay out its own funds to traders. Having resolved that issue with great dignity, it deserved greater trust of its clients.
Conclusion
The Bitfinex exchange is currently considered to be one of the leading trading platforms for digital currencies, which holds leading positions among competitors in the dynamic crypto market. It has gained great popularity with traders around the globe due to such virtues as favorable working conditions, enhanced functionality, comfortable trading, a variety of withdrawal and replenishment options, margin trading opportunities, personal cabinet settings, convenient transaction history, etc. Today, the company strives to drastically improve crypto trading (read here how to quickly earn on digital currencies) in terms of sercurity and make the overall process more transparent. The company is also known for its warm client-oriented approach. It adequately responded to the hacker attack in 2016.
We hope that Bitfinex will proceed with its dynamic development and preserve its leading positions in the crypto market. It's also expected to provide maximum opportunities to its users. Today, we won't label this company as a scam. However, the traders' responses we are waiting for this review will greatly influence the ratings of Bitfinex, and even warn crypto enthusiasts of possible problems.
The company in the ratings
Robots for cryptocurrency
Activity
New

2

Resolved

0

Not resolved

2
New companies on the site