What are Credible Reviews?
On the site "Revieweek™ опубликовано 14 936 reviews reviews on Russian and foreign companies and their number is constantly increasing. Every day we publish new reviews left by our users. Before publishing reviews we check them, so that our readers see only reliable information and can make the right decision about cooperation with the company. We do not publish reviews if they do not meet our credibility criteria. 28% reviews are deleted.
How do we check reviews?
Before we publish a review, we check it. We do not automatically approve every review that comes to our site. Revieweek.com has moderators on staff to check reviews before they are approved and published, contact reviewers, and change their statuses. Our reviews have 3 statuses:
Credible. Testimonial from a real person, to which are added facts proving the use of the company's services. Marked with a green checkmark, it participates in the company's rating.
Review approved for publication. If the review is from a real person, which is useful for the readers of the site, but it does not have any facts to prove the use of the company's services. Marked with a checkmark in orange, it participates in the company's rating.
Inaccurate. If the text of the review is small (up to 150 characters) and/or not useful to readers, if no facts proving the use of the company's services are added. Marked with a red checkmark, does not participate in the rating of the company. Moderators of the site support service can write to the author of the review to add facts and proofs of using the company's services.
At any time the author can add to his review and improve its status.
All reviews are checked by moderators, specially trained specialists of our site, who study the incoming reviews on a daily basis, publish them, request supporting documents, change the status of the reviews. They work remotely and do not know the authors of reviews, do not represent the interests of any companies, they are interested in displaying the real picture about the companies. When requesting corroborating data, documents indicating the user's identity are not published on our site.
In addition, companies with the status of "Confirmed Company" are active on our site with reviews. These are active brands that are ready to work with their clients on the Internet: it is important for them to get feedback from their clients and eliminate it in case of negativity:

You can see them in our rankings and they are very visible: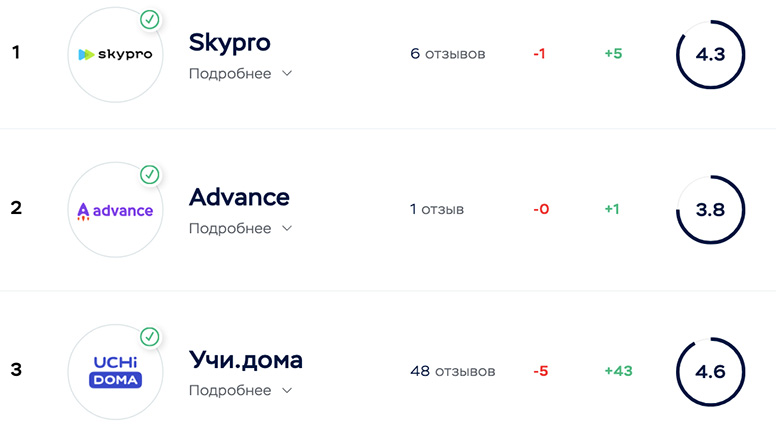 These companies work with the information on the site, including reviews: thanking them for positive feedback, clarifying additional information, and helping them understand and improve their business in the case of negative feedback: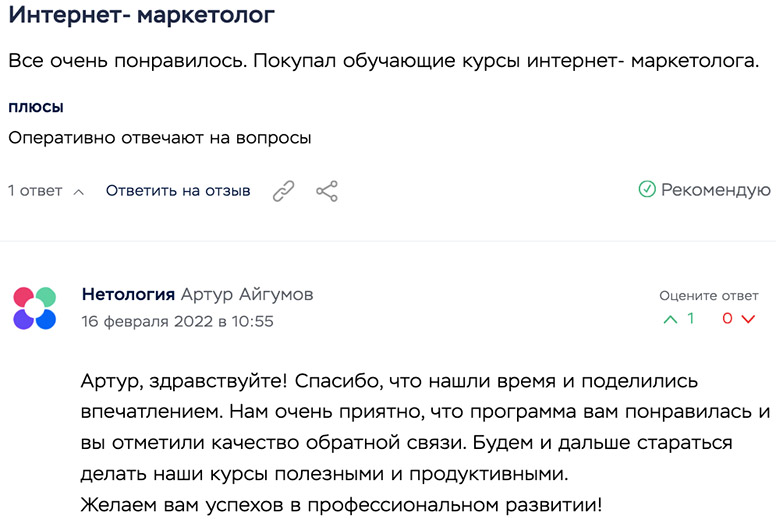 How do you know if a review is authentic?
Feedback is a consumer's opinion of a service, company, or product. Today it is common to find information on the web, including making a decision after studying reviews. But how do you know if a review is unreliable and make a decision on it incorrectly?
Inaccurate reviews:
Intentionally positive.
Duplicated on other sites on the Internet (with the same mistakes, intonation, about the same size, same script, posted at the same time).
Without specifics, with abstract, too general formulations, for example, this model, no complaints, etc.
With many enthusiastic evaluations, such as super, delight, never.
With intricate turns, it's called graphomania.
With implausible facts that do not coincide with reality, for example, fast delivery may not be, the call center - too.
With a lot of detail and detail.
With ads, links.
With photos from the web, photostocks that are easy to spot: upload the photo to Google Images and if there are a lot of copies, in the review - you will see where it came from. Stolen photos will have many copies.
Credible reviews:
Appear at random times.
Different from each other.
Lots of details.
Lots of details, specifics, epithets tied to specifics.
There is no intentional advertising, praise turns.
There's always something to scold a salesman for.
There are no pictures online.
You can contact the author of the review and more often than not he will be happy to help.
Publish reviews on our website. They help our readers:
Make a decision and choose a trusted company
To see the experience of cooperation with the company
Avoid mistakes and not lose money and time.
Your feedback helps companies as well:
Get feedback from customers
See strengths and weaknesses and understand how to improve your service
In time to neutralize the negative and show customers a willingness to improve service.