Graviex is a young cryptocurrency exchange with zero fiat currency withdrawal fees and the ability to trade without verification.
Cryptocurrency exchange
Official website
Social media
Date of foundation

2017

Head Office

г. Moscow, Skolkovo Innovation Center, 42 Bolshoy Boulevard, bld. 1

Types of support
Languages

English

Founder
The owner of the company
Manager
Minimum entry amount

Verified

Cryptocurrency

From 0.022 ETH
From 0.0004 BTC
From 2 DOGE
From 0.02 XMR

Fiat Currency

Bank card (Visa/MC):

from 1 USD

Bank card (Visa/MC):

from 1 EUR

Unverified

Cryptocurrency

From 0.022 ETH
From 0.0004 BTC
From 2 DOGE

Fiat Currency

Bank card (Visa/MC):

from 1 USD

Bank card (Visa/MC):

from 1 EUR

Maximum input amount
Minimum withdrawal amount
Maximum withdrawal amount
Exchange Commission

Trade Commission:

Until

0.2

% for maker /

Until

0.2

% for taker

Withdrawal fee:

From

0.002

/ Standard withdrawal commission is 0.002 units of the withdrawn cryptocurrency, there are exceptions

Terminals

Author's platform

Age restrictions
Trading volume per day
Number of cryptocurrencies
Number of trading instruments
Margin Trading
Tokenized assets

GIO - the platform's own token

Free Demo Account
Types of accounts
Execution of orders

Limit Order

Methods of replenishment

Bank card (Visa/MC), Cryptocurrencies

Withdrawal methods

Bank card (Visa/MC), Cryptocurrencies

Account currencies

USD, EUR, RUB, Cryptocurrencies

Types of cryptocurrencies

ETH, BTC, DASH, LTC, DOGE, DGB, etc.

Mobile applications
Trader training
A way to store cryptocurrencies
Fiat accounts

Fiat accounts can be opened in USD, EUR, RUB

Scalping
Stop Loss and Take Profit Function
Exchangeability for fiat currencies

The exchange is available during bidding

Basic verification
Extended AML verification

Requires uploading an ID document

Regulatory laws

International data protection law

Canadian law

API
Bonuses
Affiliate Program

Registration

Referral commission from 15 to 30% from trading commissions

Benefits

Large selection of cryptocurrencies

Ability to mine GIO cryptocurrency

Rewards for investing in GIO

Effective analytics tools

Commissions only for fully executed orders

No withdrawal fees for fiat currencies

Disadvantages

There are delays with the deposit/withdrawal of funds (according to online reviews)

Company requisites

Legal address:

г. Moscow, Skolkovo Innovation Center, 42 Bolshoy Boulevard, bld. 1

Overall assessment
Date of update

17.02.2023
Address
Moscow, Territory of Innovacionnogo Center "Skolkovo", Bolyshoy bulyvar, d. 42, str. 1
Map
Subscribe to this company
Graviex is this a scam? Reviews and description
Cryptocurrency exchange Graviex was founded in 2017. It is a joint project of Polish and Russian developers. The company is a resident of Skolkovo. The main purpose of the exchange is to bring GIO cryptocurrency to the market, which is used on the platform to pay commissions and rewards.
When the exchange opened, it featured several popular coins. As of 2021, there are 167 currency pairs traded here. In this review, let's look at the possibilities cryptocurrency exchange, user reviews about the platform, commissions and bonuses of the service. We will also try to understand whether Graviex is a scam or a reliable service for cryptocurrency trading.

Why Graviex?
Cryptocurrency exchange Graviex ranks 226th in the CoinMarketCap ranking with a daily trading volume of $280,000+. The platform offers traders to trade cryptocurrencies without mandatory KYC verification. At the same time, the exchange does not charge any commissions for deposit/withdrawal of fiat currencies. The main features of the crypto exchange are:
Ability to mine the cryptocurrency GIO.
Rewards for investing in GIO.
Effective analytics tools.
Commissions only for fully executed orders.
Flexible pricing of commissions.
Exchange supports trading all popular cryptocurrency pairs: DASH/BTC, LTC/BTC, DOGE/BTC, DGB/BTC, ETH/BTC, BTC/USD, etc. But traders' special attention is attracted by the possibility to exchange cryptocurrency-fiat in both directions. At the same time, traders are exempt from paying commissions when depositing and withdrawing any fiat currency.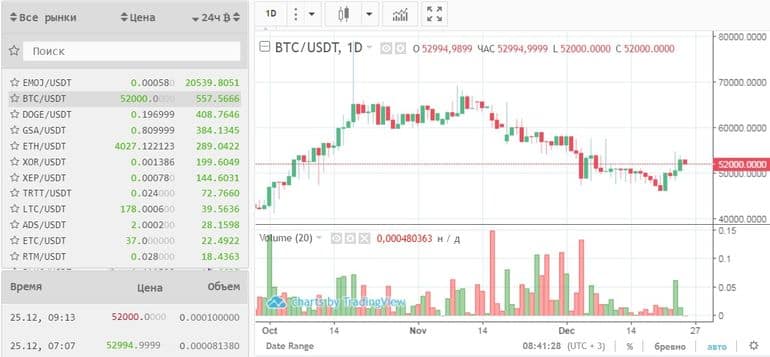 How to exchange cryptocurrency on the Graviex platform?
There is no built-in exchange function on the exchange. If you want to exchange currency, you should go to the "Markets" tab, select a currency pair and open an order. After the transaction is completed, you will receive the desired cryptocurrency or fiat currency into your account (How to start cryptocurrency trading).
Verification on the graviex.net platform
At the stock exchange graviex.net two types of accounts are available. An untested account, which has some limitations, will be enough to test the platform. For serious trading, it is better to be fully verified in order to remove withdrawal limits. Account types:
Unverified. KYC verification is not required to open an account. Users with unverified account have a limit on daily withdrawals. Also, if there is no identity verification, the account cannot be restored if you lose access to it.
Verified. Verified users are exempt from daily withdrawal restrictions. They also have the ability to restore two-factor authentication and access to the account if it is lost.
To open an account at the exchange, click the "Register" link in the upper right corner of the page. Then fill out the registration form. Here it is necessary to specify: E-mail address. Password of 6+ characters. A promo code (if any). After filling in the data, enter the captcha and click "Register".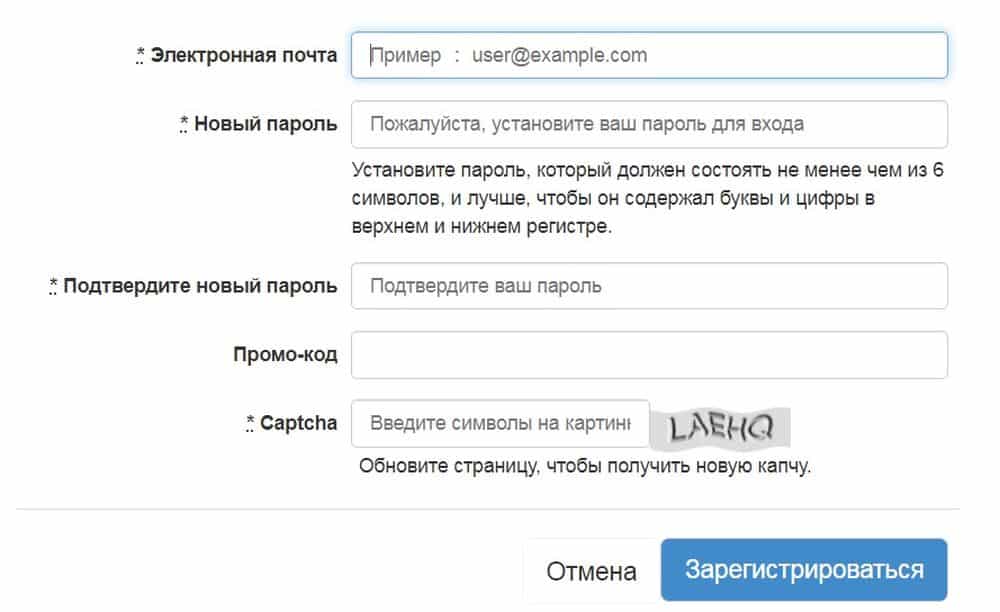 After registering, you will be prompted to set up two-factor authentication with Google Authenticator. Without setting up Two-FA, you will not be able to deposit and withdraw assets on the exchange. To set up Two-FA, find an email in your inbox with a confirmation link. By clicking this link, you will activate your account and be able to complete the following steps:
Set up two-factor authentication.
Go through the verification of identity.
To verify your identity, you must provide the following information:
My real name (as written in my passport).
Date of birth. Address of residence.
City of residence.
Country of residence.
Zip code.
Type of identity document.
The number of the identity document.
After completing these details, upload a photo ID and a selfie with an ID card and a note with the current date and Graviex caption. After verification of documents from your account will be removed from the restrictions on withdrawal of money (How to make money on cryptocurrency exchanges).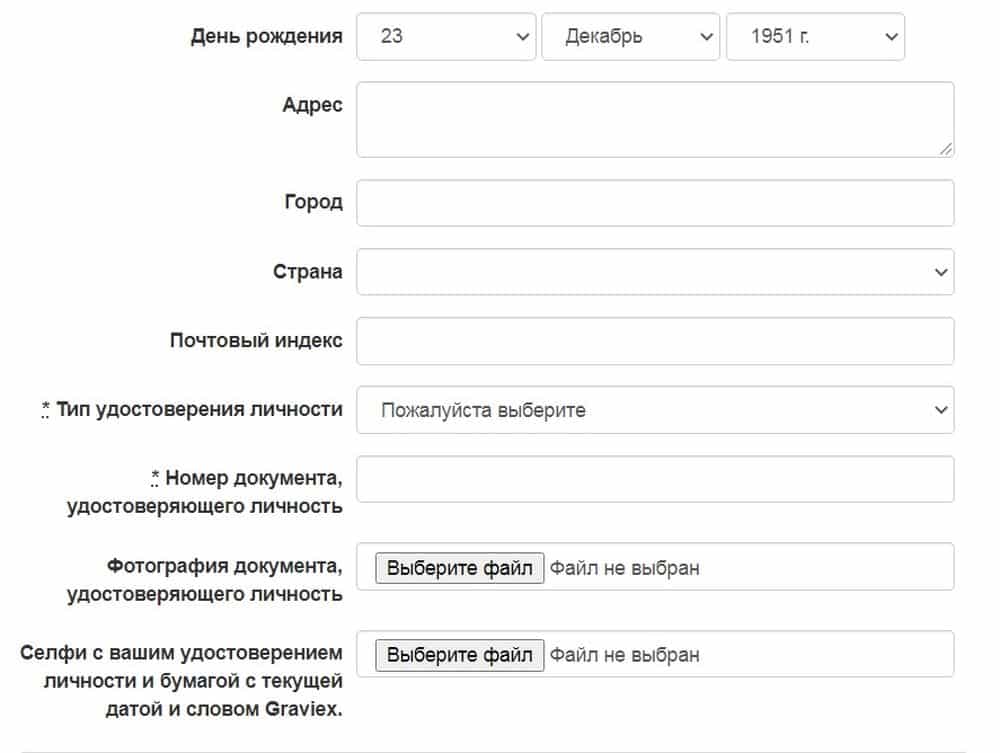 Deposit and withdrawal
Depositing an account and withdrawing earnings are available only after setting up Two-FA. In order to deposit to your account, log in to your account, select the desired currency and click "Deposit" against it. After that, the crypto-address is formed in the system, which you should specify in the cryptocurrency wallet. After confirming the transaction, you will see the number of coins in your account. There are minimum deposit amounts for each cryptocurrency on the exchange. The deposit amount cannot be less than the withdrawal fee.
Withdrawal of earnings is carried out according to the reverse scheme. Choose a deposit, specify the amount of withdrawal and wallet address or data credit card. Confirm the transaction. If the account is unconfirmed, the exchange limits the amount of daily withdrawal. The daily withdrawal limit is approximately 2 BTC. Limits are set for each individual currency.
Cryptoexchange Commission
There are 2 types of commissions at the crypto exchange, for trading and withdrawal of funds, consider them in detail:
Commission for trading operations. Trading commission at the exchange is 0.2% maker and taker of the order amount. The commission is deducted from the order and only in the currency of the order. The commission is charged only for fully executed orders. If an order is executed partially, the commission will be charged for the executed part of it. You can reduce the amount of commission by investing in an exchange token. If you hold 5,000,000 coins, the discount on commission will be 50%.
Withdrawal fees. The standard withdrawal commission of the exchange is 0.002 units of the withdrawn cryptocurrency. But this commission does not apply to all assets. Exceptions: BTC - 0.0004, ETH - 0.022, DOGE - 2.0, USDT (ERC-20) - 40.0, Usd Coin - 40.0, Binanceusdtoken - 40.0, NYC - 1.0, XMR - 0.02 etc. You can find a detailed list of withdrawal fees on the page "Trading rules and commissions" (makers, takers and rates on cryptocurrencies).
Graviex bonuses
Cryptocurrency exchange graviex.net pleases traders with discounts, bonuses and favorable conditions of the referral program. Anyone can get bonuses and discounts if certain conditions are met.
Discounts on trade commissions
The exchange offers a 50% discount on all trading commissions when buying and storing a GIO token in the amount of 5,000,000 coins.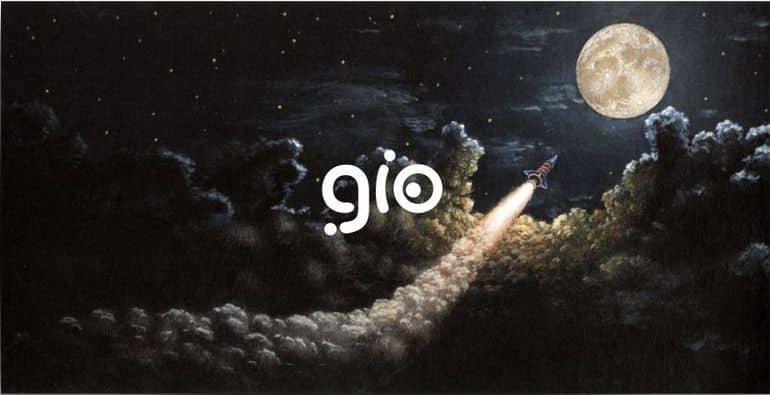 Investment bonuses
Every Graviex user can become an investor and receive dividends in BTC. All you need to do is make a deposit to GIO and enable the option on the "Dividends" tab.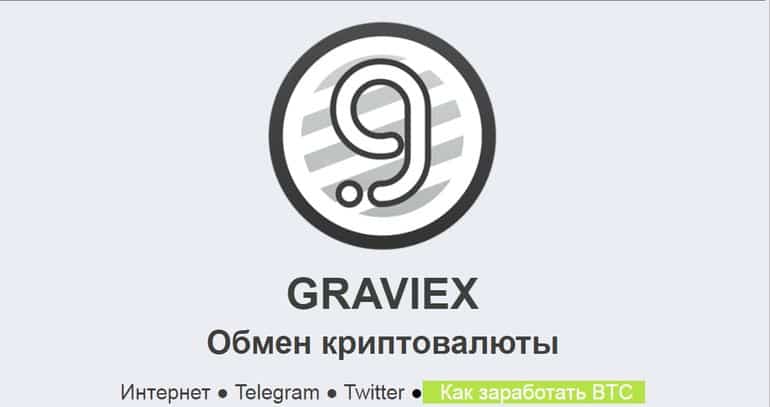 Referral program
The crypto-exchange offers users a multilevel referral program based on the pyramid principle. The referral fee is 15% of the trading commission if the transaction is between your referral and another user and 30% if the transaction is between your referrals.

Complaints about Gravex
Analyzing the reviews of Graviex crypto exchange, we came to the conclusion that the majority of users are satisfied with trading on the platform. Users highlight a simple interface and a large selection of cryptocurrencies. Also among the advantages traders highlight the absence of commissions for fiat withdrawal and a profitable referral program. But, in addition to the positive reviews, there are also complaints about the exchange on the Internet. Thus, some users complain about the problems with the deposit and withdrawal of earnings.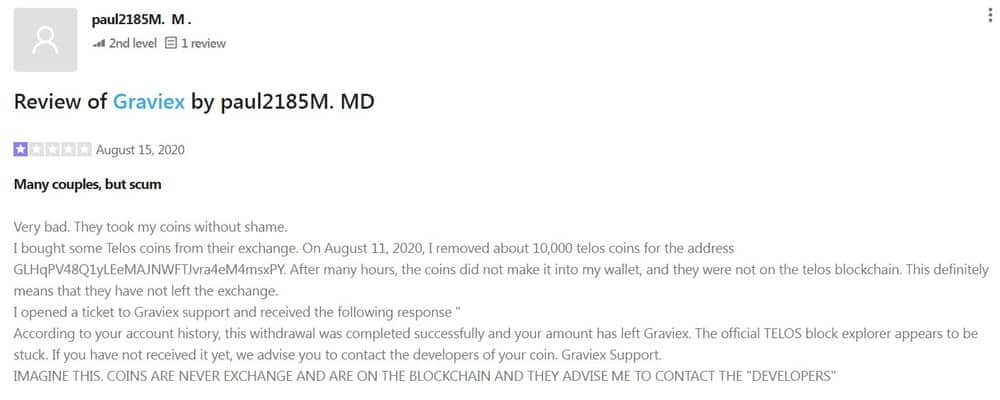 If there are any complaints about Graviex, we will be sure to post on social media. Sign up so you don't miss anything!
Please keep yourself informed about news and complaints. We copy the most valuable information to social networks, so please sign up!
Regulation of the Graviex crypto exchange
The existence of a regulator for cryptocurrency exchanges is a guarantee of the safety of traders' money and the transparent operation of the platform. Before registering at an exchange, you should read the documents of the service and find out who regulates its activity and how it is regulated.
Regulator
On the site graviex.net There is no information about the registration of the company and its regulator. Also, we did not find information on which jurisdiction the platform operates under. It follows that users registering on the site should understand the possible risks of working with the platform. Documents from the site graviex.net:
Graviex.net User Agreement
In accordance with the user agreement, the platform gravio.net is an intermediary between the seller and the buyer of cryptocurrencies and cannot act as a counterparty to the transaction. This means that the exchange allows users to trade with other users and is not responsible for the contracts concluded.

Please note that under the terms of the agreement, the exchange administration has the right to delete an account that has not been verified by email within seven days of registration. In this case, the account is deleted without refund. Also the user profile and his accounts can be deleted if during registration the trader used a temporary e-mail address, or mail, recognized later as invalid.

By registering on the site and placing an order on the exchange, you confirm that you are familiar with the risks of trading cryptocurrencies. The administration of the service declines any responsibility for losses incurred while trading on the service.
Customer Service
According to user reviews, Graviex support team always quickly responds to inquiries and helps solve problems. The support team of the crypto exchange can be contacted via email and social networks. Channels for communication:
You can also find answers to your questions on the forum or on the FAQ page. Instructions and video reviews can be found on the official exchanger channel on YouTube. In general, the work of the support team, according to feedback from users can be evaluated positively. Support service responds to all requests not only in social networks, but also on the forum, as well as in emails.
Is Graviex a scam?
Graviex - a young cryptocurrency exchange that allows users to trade cryptocurrencies with each other. The exchange features low commissions, no withdrawal limits (for verified users), a large selection of cryptocurrencies, and the ability to list coins. Having analyzed the service, we cannot say that Graviex is a scam. The platform has a lot of positive reviews on the Internet, pleases with a stable daily trading volume and tracking on CoinMarketCap. These facts show that the exchange works and fulfills its obligations to traders.
But, given the presence of negative reviews, we can say that traders here may have problems with the deposit and withdrawal of earnings. The administration of the exchange explains the delays by technical problems on the part of cryptocurrency developers. We advise to treat trading on this exchange with caution, first testing its work on a small deposit. If you have experience trading on Graviex, we are waiting for your feedback under this review.
Conclusion
In conclusion, I would like to note that the cryptocurrency exchange Graviex - is a young developing project with visible progress. Initially, the exchange offered a limited number of currencies, but today it offers 160+ trading pairs. The platform is constantly evolving, offering traders new opportunities and tools.
We would like to pay special attention to platform security (Ensuring the security of crypto-trading). The developers are constantly improving security methods to protect traders' funds from hacker attacks. In general, we can conclude that Graviex project is not perfect yet, but it has every chance to become a popular cryptocurrency exchange and to reach the top of cryptocurrency trading services. We advise the service administration to publish more legal information about the platform in order to increase traders' confidence.
No reviews yet, be the first!
The company in the ratings
Robots for cryptocurrency
Activity
New

0

Resolved

0

Not resolved

0
New companies on the site