How to make money on cryptocurrency exchanges?
Amid the news about how crypto-enthusiasts are getting rich on cryptocurrency exchange "How do I make money on cryptocurrencies?" - are also asked by those who have never been involved in crypto. The cryptocurrency infrastructure is developing, and there are more and more ways to make money, both passive and active: from ordinary investments to complex strategies. We tell you how to make money on cryptocurrency exchanges nowadays.
Trading
Cryptocurrency trading on a cryptocurrency exchange is the main way a beginner can make money on a cryptocurrency exchange. Cryptocurrency trading is done on cryptocurrency exchanges, but there are also Decentralized platforms (DEX) to exchange cryptocurrencies. The popular and largest exchanges with extensive trading opportunities include:
Top 5 best cryptocurrency exchanges
Cryptocurrency exchange, how to earn? First, to trade on a centralized cryptocurrency exchange, you need to register an account on it (Image. 1). Most cryptocurrency exchanges will also require verification, i.e. to confirm the user's identity, without this either you will not be able to trade at all, or with great restrictions. Therefore, the safest cryptocurrency exchanges are centralized. Decentralized cryptocurrency exchanges without verification work, and more often without registration.
How to earn on a cryptocurrency exchange through trading is generally clear to everyone: buy cryptocurrency for fiat or other cryptocurrency at a cheaper price, and sell it at a higher price for fiat or cryptocurrency. A crypto exchange can provide an exchange of cryptocurrency for cryptocurrencies or fiat for cryptocurrencies or both, and even fiat for fiat. A demo account on a cryptocurrency exchange allows you to get training before you start real trading. By the way, cryptocurrency exchanges now offer to trade futures of bitcoin and other coins.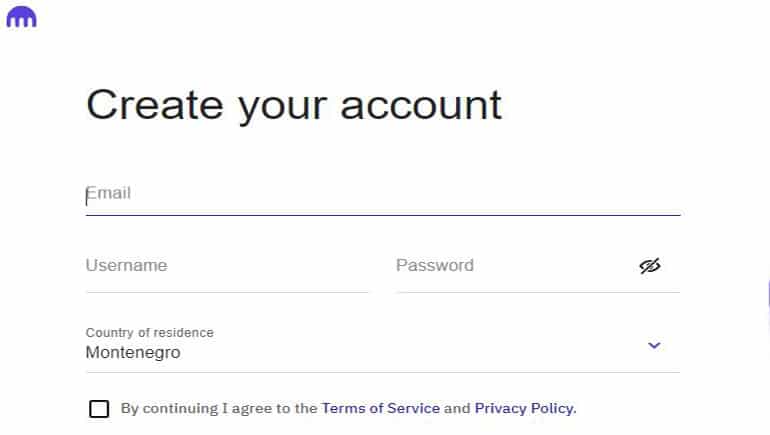 Image. 1
Beginners most often dream of making money on a cryptocurrency exchange by trading in bitcoins. This is the most popular cryptocurrency and also the most expensive. You can start trading by buying BitcoinIt is possible to start earning from less expensive but no less promising cryptocurrencies. There are several to hundreds of different cryptocurrencies listed on major exchanges, so you can choose any one. In terms of trading, they differ only in fiat price, distribution, and exchange dynamics. But if the ultimate goal of crypto-trading is to earn fiat, it doesn't matter - the most important thing is to be able to sell and buy cryptocurrency without too much hassle.
Traders are invited to work on trading terminals, cryptocurrency exchange sites, similar to terminals for forex or stock trading. This is a chart that shows the change in price of a traded cryptocurrency to fiat currencies or cryptocurrencies to which it is exchanged. A chart is needed to predict the value of a coin in order to determine an entry point into the market at the most opportune moment that promises a good return using technical analysis methods. For more accurate forecasting, the trading terminal is equipped with indicators and oscillators, based on the indicators of which the trader determines the moment of price direction change and looks for the entry point into the trade to make a profit or exit it to avoid losses.
Fundamental analysis - tracking and interpreting significant events - is also used to predict the price of cryptocurrencies, but less often, because the crypto industry is relatively small and few significant events occur. Cryptocurrencies differ from other trading assets in several ways. First of all, it is high volatility - a strong rise in the rate or its fall in a short time. High volatility allows traders to make fast, large and good profits. But if one does not concentrate on trading, due to the volatility one can also quickly and considerably lose his deposit.
Another difference between cryptocurrencies and almost all assets is the dominance of one coin, BTC. In addition to being the most expensive coin, the cryptocurrency Bitcoin (Image. 2) has the largest capitalization in the cryptocurrency market and every movement of its value instantly affects the entire cryptocurrency market, with the vast majority of coins repeating Bitcoin price movements.

Image. 2
Cryptocurrency trading ultimately pursues the same goal as any other trading - earning fiat money. And when trading cryptocurrencies, it is necessary to take into account such nuance as the need to withdraw cryptocurrency assets into fiat. There are no technical problems in this direction, but before registering on the exchange to trade, you need to make sure that it supports withdrawal of funds in the right way for the user.
Arbitrage
You can make money on cryptocurrency exchanges through arbitrage. The rate of the same cryptocurrency on different cryptocurrency exchanges differs, sometimes significantly. This is why cryptocurrency trading, as arbitrage, is when a cryptocurrency is bought on one exchange, at a certain price, and sold on another cryptocurrency exchange, at a higher price. The price difference is especially noticeable during periods of high volatility in the entire crypto market, but it can also be local, when major players (so-called whales) on one exchange buy or sell enough cryptocurrencies for a strong price change.
Arbitrage requires more experience than regular trading, more investment, better calculation skills, because arbitrage requires taking into account the correlation of cryptocurrency rates, commissions and peculiarities of working on several exchanges. Accordingly, the user must have accounts on several exchanges, be verified everywhere, and constantly monitor the situation on several cryptocurrency exchanges. Calculations and actions must be performed quickly, because arbitrage windows open and close quickly. There are different services to facilitate arbitrage strategies, such as sites for monitoring the situation on different exchanges like CoinMarketCap, CoinGecko or CryptoCompare.
Steaking
Staking (Image. 3) or, as it is now increasingly written, staking, is another way to make money on a cryptocurrency exchange. This is a passive earnings on cryptocurrencies, which are built on a blockchain algorithm Proof of Stake (PoS) - proof of share. This algorithm is implemented in EOS cryptocurrencies, Tezos, TRON, Cosmos and several other coins. The essence of steaking is just to keep coins in your wallet in order to get the right to participate in cryptocurrency mining and, accordingly, you can generate income.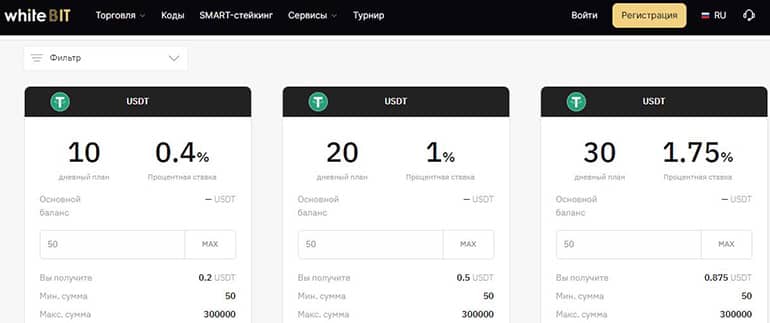 Image. 3
Proof-of-Stake validates user transactions by counting the share (stake) of coins stored in their wallets. The level of difficulty of mining and its profitability in PoS is inversely proportional to the number of tokens belonging to the owner of a particular pool. Therefore, the way of passive earning is simple and logical - the more tokens you have, the more you earn. Steaking is becoming more and more popular, because traditional mining is now almost impossible for the average user because of the huge energy costs, and for steaking a laptop is enough. You can try out steaking at the Binance exchange, for example.
Landing
Lending is one of the new ways to make money on a cryptocurrency exchange. It is practically users renting out their cryptocurrency, that is a way to earn without selling coins. The user already has cryptocurrencies or specifically buys them, and in order to ensure a good income, leases them to a third party - a special platform. That launches the received funds into circulation and guarantees a return. The conditions provided by the trading platforms are different, but in average the funds are placed for a period of one to several months or more, the commission for using the platform is about 1% (but for different terms), the commission for the transaction is also about 1%, the deposit amount is not limited.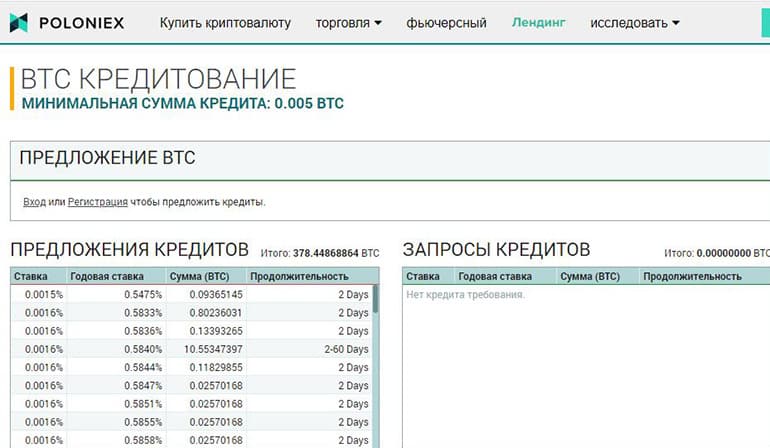 Lending is considered a high-risk way in this segment to be a lot of scam projects, so you need to be very careful when choosing a trading platform. You can not do, actually, lending, but invest in coins that support lending, such as ETHLend, Nexo, SALT, Ucoin Cash, Homeblockcoin, Falconcoin, OPBinary. But the easiest way to take advantage of the functionality of cryptocurrency exchanges that support banding, such as, Poloniex (online), Bitfinex (go online), Coincheck, YoBit (cryptoexchange site).
Contests
Contests are one of the ways to make money on the cryptocurrency exchange. There are all kinds of contests, up to a helicopter drawing, but usually the reward is a bit more modest. For example, in the summer the Binance cryptocurrency exchange held a contest on the occasion of its 4th anniversary. The prize pool was $1,800,000 in CHR, CHZ, DATA, DEXE, FRONT tokens. The essence was that when activating participation in the contest, the courses would randomly rotate and stop at the cell where the prize was indicated.
The number of spins was limited and could be increased by fulfilling certain conditions. But there are also contests for which you have to work hard, for example, the exchange held a contest on pairs with cryptocurrency XEM with a prize of $13 thousand. The win depended on the trading volume in pairs XEM/BTC, XEM/ETH and XEM/USDT. Crypto exchanges can also organize events such as gaming contests - last year, Binance, Solana, Trust Wallet and a number of other exchanges organized a competition on Counter-Strike.
Farming
New earnings on cryptocurrency exchange - pharming (Image. 5), cryptocurrency "farming". The farming method combines the features of staking and banding. Farming is supported, for example, by projects PancakeSwap, COMPOUND, Exchange . "Farmers" are rewarded for contributing funds to the project pool when they lend their assets to staking or credit. Farming strategies can be complex, users can give multiple tokens to farming at once, returns can reach 10%, but there are high-risk strategies that generate up to 50% profit per year. Both old and new cryptocurrency exchanges in 2021 are increasingly offering pharming as a way to make money. You only need to pay attention to the security of the platform.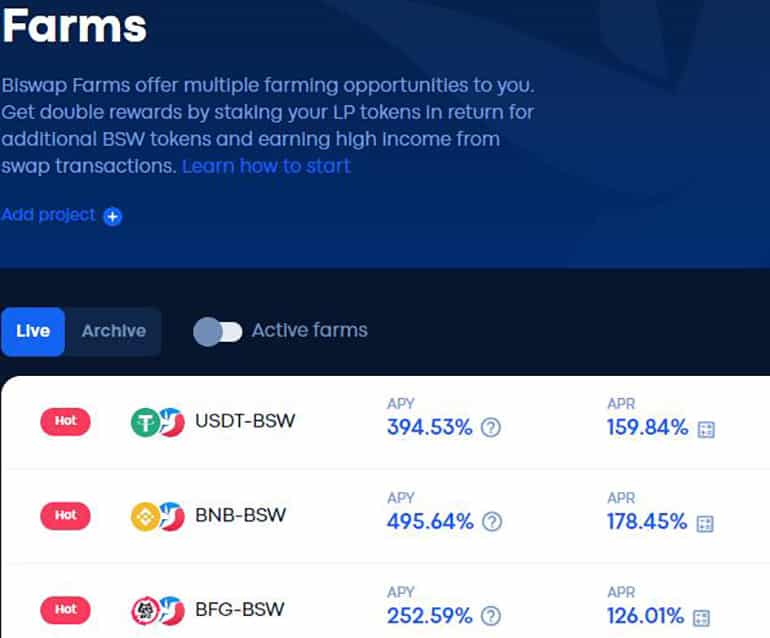 Image. 5
Investing
Investing in cryptocurrency is a classic income on a cryptocurrency exchange. In order to invest in cryptocurrency assets, it is enough to buy them on an exchange or exchanger and place them in your wallet. Now, the main difficulty is that you need to do some analytical work to choose a profitable cryptocurrency. Historical experience shows that cryptocurrencies rise in value over a long time frame. Waiting for the right price is how to make money selling cryptocurrency on the exchange.
Therefore, the most popular strategy is "buy and forget", until the moment when the price will be enough, according to the investor, to sell the cryptocurrency at a profit. How to make money on a cryptocurrency exchange with short-term investments? The user invests in cryptocurrencies and tracks the market, expecting the price to rise, then immediately sells the crypto at a profit. This is one of the ways to make quick money on a cryptocurrency exchange.