Genesis Vision is a multi-market platform with the ability to copy trades and private trust management programs.
Cryptocurrency exchange
Official website
Social media
Date of foundation

2017

Head Office

Office 29, Clifton House, Fitzwilliam street lower, Dublin 2, Ireland

Types of support
Languages

English

Founder
The owner of the company
Manager
Minimum entry amount

Verified

Fiat Currency

Bank card (Visa/MC):

from 20 EUR

Unverified

Fiat Currency

Bank card (Visa/MC):

from 20 EUR

Maximum input amount
Minimum withdrawal amount
Maximum withdrawal amount
Exchange Commission

Trade Commission:

15

% for maker /

15

% for taker

Trading volume:

Until

30

% for maker /

Until

30

% for taker

Exchange Efficiency Commission:

Until

50

% for maker / From profit /

Until

50

% for taker / From profit

Withdrawal fee:

0.0005

BTC /

0.0005

BNB /

0.00625

ETH

Terminals

Author's platform, MetaTrader 4, Binance Platform

Age restrictions
Number of cryptocurrencies
Number of trading instruments

20+

Signals, graphical tools, copying trades, etc.

Margin Trading

Margin trading is available on partner platforms

Leverage
Tokenized assets

GVT - internal platform token

Free Demo Account
Types of accounts
Execution of orders

Market order, Limit Order, Stop Limit Order

Methods of replenishment

Bank card (Visa/MC), Cryptocurrencies

Withdrawal methods

Cryptocurrencies

Account currencies

Cryptocurrencies

Types of cryptocurrencies

BTC, ETH, USDT, USDC, etc.

Mobile applications
Trader training

Guides, glossary, blog, knowledge base, instructions

A way to store cryptocurrencies
Fiat accounts
Scalping
Stop Loss and Take Profit Function
Exchangeability for fiat currencies
Genesis Vision Follow

Copying transactions by subscription

Investment Programs

Programs similar to PAMM accounts

Investment funds

Portfolios of assets assembled by traders

Available assets

Cryptocurrencies, metals, indices, futures, commodities, stocks

Basic verification

Confirming an email address

Extended AML verification

KYC (optional). Identification document required

Regulatory laws

International data protection law

Canadian law

API
Bonuses
Affiliate Program
Benefits

Private trust management programs

Wide range of instruments and asset classes

Access to analysis and risk management tools

Ability to trade, invest and manage

Support for popular cryptocurrencies

Discounts on trade commissions

Disadvantages
Company requisites

Legal name:

Genesis Vision LP

Legal address:

Office 29, Clifton House, Fitzwilliam street lower, Dnublin 2, Irelad

Overall assessment
Date of update

17.02.2023
Address
Office 29, Clifton House, Fitzwilliam street lower, Dublin 2, Ireland
Map
Subscribe to this company
Genesis Vision is this a scam? Reviews and description
Genesis Vision
- A multi-market social trading platform that allows traders to trade
cryptocurrencies
The following are some of the most important assets in the world.
Cryptocurrency exchange
offers
social trading
with copying successful trading strategies, as well as private trust management programs. The platform was launched in 2017. The main office of the company is located in Ireland.
As part of social trading on the platform, you can create your own investment programs and funds, receiving profit from the assets placed in them by other users. In this review, let's look at the platform's features, its advantages and user reviews in order to understand whether Genesis Vision is a scam or a reliable crypto exchange with transparent conditions cryptocurrency trading.

Why the Genesis Vision?
Cryptocurrency exchange Genesis Vision expands the possibilities of trading. The platform allows trading not only cryptocurrencies, but also Forex instruments. Moreover, the platform has the ability to copy strategies and signals by subscription. This means that trading becomes available even for beginners. The service offers traders several trading terminals:
In addition, users can create programs here similar to PAMM accounts. When creating an investment program, the user sets the amount of commissions and the duration of the program independently. Also on the platform you can invest in ready portfolios of GV Funds.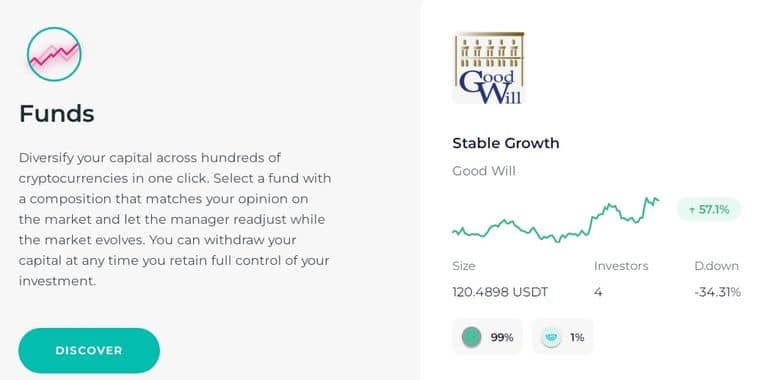 The Genesis Vision Follow product is available to copy trades on the platform. By subscribing, you will be able to copy trades of successful traders while maintaining full control of your capital. You can use any available asset for all trades on the platform, including GVT's own cryptocurrency token. The token is created according to the ERC-20 standard in the network Ethereum. Token holders receive additional benefits and bonuses.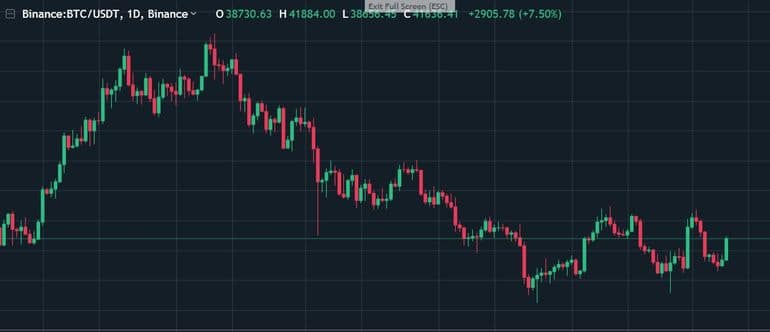 How to exchange cryptocurrency on the Genesis Vigion platform?
Cryptocurrency exchange on the Genesis Vigion platform is available during trading or depositing. To exchange cryptocurrencies during trading, select a trading pair and open a transaction. To make an exchange during a deposit, select the selling and buying currency and confirm the transaction. The exchange will be made at the market price.
Verification on the genesis.vision platform
For trading on the platform genesis.vision mandatory verification is not required. The user only needs to register an account. Registration requires a name, email address and password. After registration, confirm the email address and activate the account. Now you can add funds to your account and start trading. It is recommended to activate two-factor authentication to ensure the safety of funds and personal data. Voluntary KYC removes user restrictions on creating Forex trading accounts and investment programs.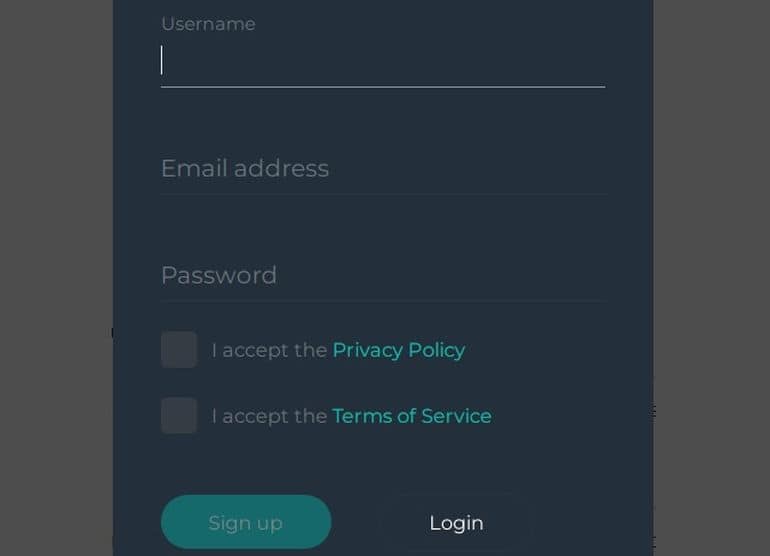 Deposit and withdrawal
Account replenishment on the platform is available by two methods:
Deposit from a cryptocurrency wallet. Log in to your wallet. Select the currency of the recharge. Press "+". Copy the crypto-address and paste it in your cryptocurrency wallet. Specify the amount of the transaction. Confirm the transfer.
Replenishment with a bank card. To buy cryptocurrency with credit card select an asset and click the "Buy with card" button. After that you will be redirected to the Moonpay payment system service. Specify the purchase amount and follow the system prompts.
The minimum amount of deposit via bank card is 20 EUR. Deposit from cryptocurrency wallet is available in cryptocurrencies BTC, ETH, GVT, USDT and USDC.
You can withdraw funds from the platform only to a crypto wallet. Select the withdrawal currency, specify the amount and cryptocurrency address. Please note that the platform charges a withdrawal fee. After you make a request, you will receive a confirmation email. Confirm the transaction within 30 minutes.

Commission of the crypto exchange genesis.vizion
On the marketplace genesis.vigion several types of commissions are established:
The service's trading commission is 15% of Binance's commission for makers and takers.
Commission for profit - from 0 to 50%.
Commission per volume - from 0 to 30%.
The platform also charges a withdrawal fee. It is calculated taking into account the cryptocurrency to be withdrawn, for example: BTC - 0.0005, BNB - 0.0005, ETH - 0.00625, etc.
Genesis Vision bonuses
Users of the platform can earn on the referral program and receive discounts on trading commissions.
Discounts on trade commissions
Discounts on trading commissions are available to GVT token holders. The size of the discount depends on the volume of coins held:
From 1 GVT to 25 - 5%.
Up to 50 GVT - 10%.
Up to 100 GVT - 15%.
Up to 500 GVT - 20%.
From 500 GVT - 25%.
You can also get a discount on the profit commission when you hold an internal token. A discount of 1% is charged for each 1,000 GVT.

Referral program
On the platform genesis.vision a two-level referral program has been implemented. Invite traders to the platform and get up to 15% from commissions for first-level referrals and up to 1.5% for second-level referrals.

Complaints about Genesis Vigion
Unfortunately, we didn't find any actual reviews about Genesis Vision cryptocurrency exchange. If you have experience working on the platform, write your review under this review.
If there are any complaints about Genesis Vision, we will be sure to post on social media. Sign up so you don't miss anything!
Please keep yourself informed about news and complaints. We copy the most valuable information to social networks, so please sign up!
Genesis Vision crypto-exchange regulation
Regulation of a cryptocurrency exchange is a guarantee of transparent conditions, fixed commissions and safety of traders' assets. Let's take a look at how Genesis Vision cryptocurrency exchange is regulated.
Regulator
The cryptocurrency exchange is operated by Genesis Vision LP. The company is officially registered in Ireland and its activity is regulated by the legislation of this country. Documents genesis.vision:
User Agreement
In accordance with the user agreement, registration on the platform is available to persons over 18 years of age. By agreeing to the user agreement, you guarantee the performance of all the requirements of the service administration as set out in the contract. The platform does not provide users with financial services, but only serves as an intermediary between the users of the site and the partners of the platform.

The relationship between the service administration and users is governed by the laws of Ireland. All claims that could not be resolved in the course of pre-trial proceedings will be considered in the courts of the Republic of Ireland.

Customer Service
On the Genesis Vision platform, the trader will find all the necessary information. Such sections as FAQ, Knowledge Base, Glossary, Guides, Blog and AML Guides are available for self-study of the exchange basics. If you need to consult with the support team, the user can use the following communication channels:
Is the Genesis Vision a scam?
Genesis Vision - a multifunctional social trading and trust management platform. The platform has been operating since 2017, offering clients spot and futures trading. The service is managed by a company officially registered in Ireland. Having analyzed the service's operation, legal information about the company and the platform's capabilities, we came to the conclusion that Genesis Vision is not a scam. The company has really been working steadily for 5 years and responsibly fulfills its obligations to its clients.
Conclusion
Genesis Vision - is not just a cryptocurrency exchange. The platform is suitable both for new traders and professionals. Here you can place your assets in trust management or create your own investment program. For novice traders, there is an option to copy trades while maintaining full control of your capital. And if you buy platform tokens, you can get discounts on trading commissions and additional bonuses. Register on the crypto exchange website in 5 minutes and start earning from trading popular assets.
No reviews yet, be the first!
The company in the ratings
Robots for cryptocurrency
Activity
New

0

Resolved

0

Not resolved

0
New companies on the site