CoinW is a centralized Singapore cryptocurrency exchange with spot and futures trading, a wide selection of cryptocurrencies and low commissions.
Read completely
Cryptocurrency exchange
Official website
Social media
Date of foundation

2017

Head Office
Types of support

Online Chat

Knowledge Base

Help Center

Twitter

Telegram

Facebook

Languages

English, Chinese, Korean

Founder
The owner of the company
Manager
Minimum entry amount
Maximum input amount
Minimum withdrawal amount
Maximum withdrawal amount
Exchange Commission

Trade Commission:

From

0.01

To

0.2

% for maker /

From

0.01

To

0.2

% for taker

Terminals

Author's platform

Age restrictions
Trading volume per day
Number of users
Number of cryptocurrencies
Number of trading instruments

20+

Spot trading, margin trading, futures, leverage, etc.

Margin Trading
Leverage

Until 1:20

Leverage can be increased by increasing the account level

Tokenized assets

CWT - internal platform token

Free Demo Account
Types of accounts
Execution of orders

Market order, Limit order, Trigger order

Methods of replenishment

Bank card (Visa/MC), Cryptocurrencies

Withdrawal methods

Cryptocurrencies

Account currencies

Cryptocurrencies

Types of cryptocurrencies

BTC, XRP, ETH, LTC, DASH, LINK, SOL, DOGE, TRX, etc.

Mobile applications
Trader training

Knowledge Base, Swap Academy, Help Center

A way to store cryptocurrencies
Fiat accounts

It is possible to buy cryptocurrency for fiat

Scalping
Stop Loss and Take Profit Function
Exchangeability for fiat currencies
Checking contacts

On the "Verification" page, you can check the contacts of other users

Lending

The platform gives loans at 0.03% on the day of the loan

Project funding

The company's own venture capital fund finances promising developing projects

Community

Community members receive additional benefits

Swap Academy

The Academy holds lectures and webinars for novice traders

Basic verification

Email address and password required

Extended AML verification

Requires you to upload a scan of your passport, selfies with your passport, a document confirming residency

Regulatory laws

International data protection law

Canadian law

API
Affiliate Program
Benefits

High daily trading volume

Ability to buy cryptocurrencies for fiat.

Availability of mobile applications

Disadvantages

Not translated into all languages

There are delays with the withdrawal of funds (according to online reviews)

Company requisites
Overall assessment
Date of update

27.04.2022
Subscribe to this company
CoinW is this a scam? Reviews and description
Centralized cryptocurrency exchange
CoinW
was founded in 2017. The main office of the company is located in Singapore. The company offers traders a large selection of cryptocurrencies, spot and margin trading, educational materials and a lucrative referral program. In this review we will consider the advantages
cryptocurrency exchange
, trading conditions, reviews of real users, promotions and discounts of the company to understand whether CoinW is a scam or a reliable platform for
digital asset trading
.

Why CoinW?
Since its opening, the cryptocurrency exchange CoinW offers traders comfortable working conditions, a wide range of instruments and cryptocurrencies. More than 300 cryptocurrency pairs are represented on the platform, including the trading of such coins as, BTC, XRP, ETH, LTC, DASH, LINK, ATOM, SOL, DOGE, TRX etc. Among the features of the crypto-exchange are:
Futures and spot trading.
High daily trading volume.
Work in 120 countries.
6+ million users.
Fast withdrawal of funds.
Ability to buy cryptocurrencies for fiat.
Low commissions.
Availability of mobile applications.
The main advantage of cryptoexchange experienced traders note the possibility of buying new cryptocurrencies in the early stages, which bring a serious income in a few months.
Also among the advantages of the exchange are the possibility of borrowing at 0.03% per day of credit, a strong community with members' privileges, investment in emerging projects from the CoinW Venture fund, as well as the opportunity to train traders in the project's own Swap Academy.
How to exchange cryptocurrency on the CoinV platform?
You can exchange cryptocurrencies on the platform by opening an order. To open an order, go to the "Markets" page, select a cryptocurrency pair and make an exchange. Exchange of fiat money to cryptocurrency is also available on the platform. To exchange, select a coin to buy and specify the amount of cryptocurrency to buy. Enter data credit card and confirm the transaction.
Verification on the coinw.tv platform
Platform Services coinw.tv available only after registration. To register on the site, you need to fill out a registration form, where you need to specify the following data:
Email address.
Password.
The code from the letter.
After registering an account, KYC verification is required. Without verification of identity, cryptocurrency purchase for fiat is not available on the platform. To get verified, go to your account on the exchange. Select your security settings and click the "Verify identity" button. Next, you will be prompted to verify in one of two ways:
Basic Verification. For basic verification, you need to specify your country of residence, first name and last name. After that, choose the type of identity document and upload clear scans. Also, attach a selfie with your identification document. After verifying your documents, you will be able to use all the resources of the crypto exchange with a limit of up to CNYT 500,000 per day for withdrawals.
Extended verification. Extended verification requires uploading additional documents, such as a utility receipt or bank statement. The daily withdrawal limit increases to 3,000,000 CNYT per day for extended verification.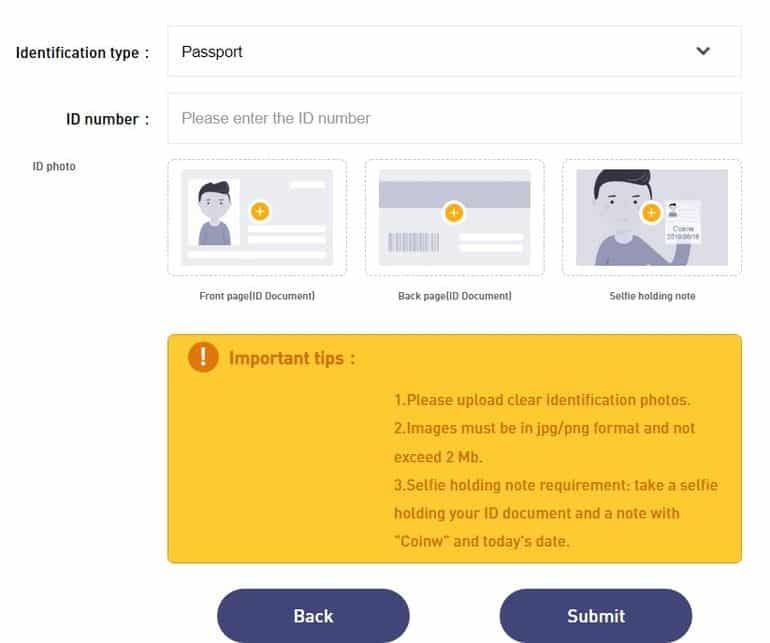 Deposit and withdrawal
Top up your account at coinw.tv You can do it with a credit card, by buying cryptocurrency (for verified users) or with cryptocurrency wallet. To deposit money into your account, go to your account and click "Balances". Then select the deposit currency and click the "Deposit" button. Copy the generated crypto-address for the selected currency and paste it into your wallet. Confirm the transaction.
To withdraw your earnings, you need to follow the reverse procedure. Choose an asset for withdrawal, click "Withdraw funds" button. Specify the amount of coins to be withdrawn and cryptocurrency wallet address. Confirm the transaction. The withdrawal limit for unverified users is 0.1 BTC per day. At the same time, if the administration of the platform considers the transaction suspicious, it can suspend it and require full verification of the user's identity.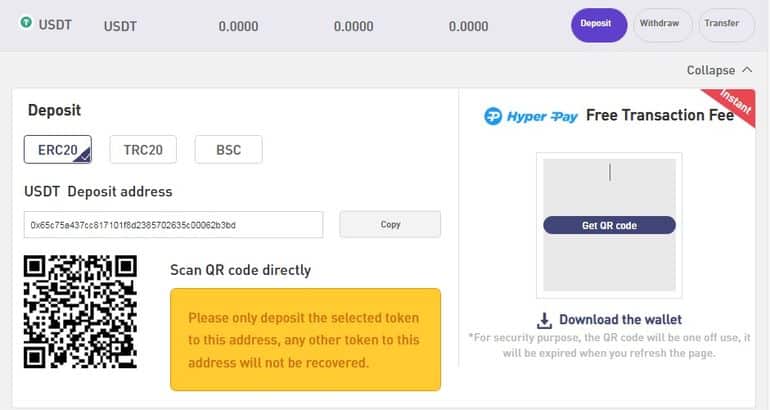 Commission of the crypto exchange koinv.tv
On the cryptocurrency exchange coinv.tv two types of commissions are established, namely:
Trade commissions. Trade Commission on the platform is calculated taking into account the value of the transaction. The total trading commission is 0.2% of the transaction amount. The commission can be reduced when a certain account level is reached.
Withdrawal fees. The cryptocurrency exchange has no basic withdrawal fees. When you withdraw you will have to pay only per transaction, for example: LTC - 0.0% + 0.001 LTC, OMG - 0.0% + 5.3381 OMG, ETH - 0.0% + 0.0036 ETH, etc.
CoinW Bonuses
Cryptocurrency exchange CoinW gives all registered users bonuses and discounts, which can be obtained under certain conditions.
Discounts on trade commissions
Discounts on trading commissions are available to internal CWT platform token holders. To get the discount you need to purchase tokens in a single purchase and keep them in your account for at least 30 days. The trading commission discount depends on the account level, which in turn depends on the amount of CWT in the account. You can get the maximum discount with a purchase of 86800 CWT or more. The trade commission for a level 6 account is 0.01%.

Prizes for ETH trading
Bet on the rise or fall of ETH in the trading pair ETH/USDT and if your prediction is correct, you will win a prize. The prize pool is $10,000, which is divided among all winning participants.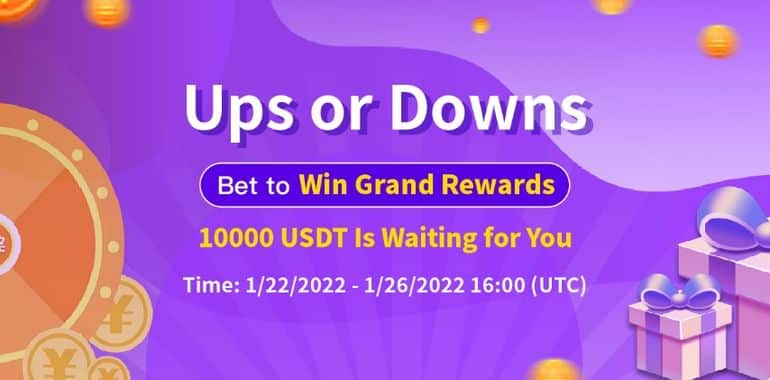 Prizes for futures trading
Trade futures every day and get guaranteed prizes of 10 to 100 USDT. All users who trade futures every day for 15 consecutive days participate in the promotion.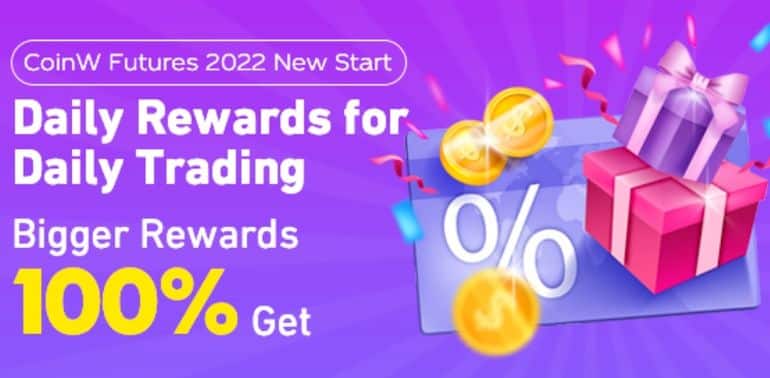 Bonus 500 USDT
Fill in the questionnaire on the website of crypto exchange and get 500 USDT to your account as a gift. To get a gift you need to answer all questions as fully and clearly as possible.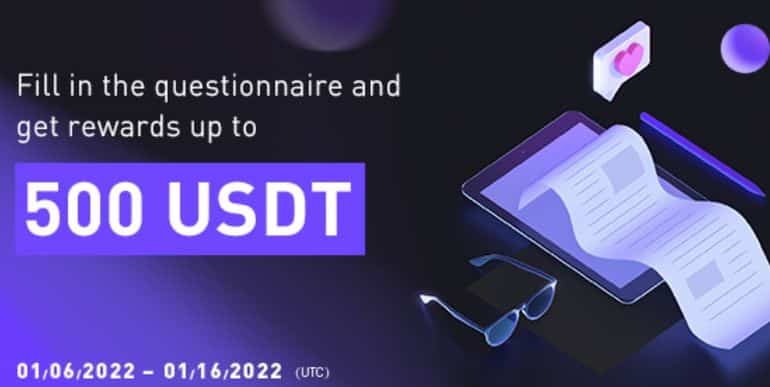 Referral program
Invite friends to the exchange CoinW and receive passive income up to 40% from trading commissions paid by referral within 6 months.

Complaints about CoinB
Cryptocurrency exchange CoinB operates in 120 countries and services more than 5 million transactions daily. Given such popularity, it is not surprising that we found a lot of reviews about the platform by users from different countries on the Internet. The vast majority of these reviews are positive. Clients of the service claim that trading on the exchange is really safe, money is credited to the account in a few minutes, and it takes no more than 24 hours to withdraw their earnings.
If there are any complaints about CoinW, we will be sure to post on social media. Sign up so you don't miss anything!
Please keep yourself informed about news and complaints. We copy the most valuable information to social networks, so please sign up!
Regulation of the CoinW crypto exchange
The presence of a regulator for a cryptocurrency exchange is a guarantee for the trader of safe storage of funds, fast withdrawal of earnings and the absence of fraud on the platform. Information about the regulator and the laws regulating the activity can be found in the legal documents of the exchange, published on the website.
Regulator
Cryptocurrency exchange CoinW is officially registered in Singapore and operates in accordance with the laws of that country. Documents coinw.tv:
Coinw.tv User Agreement
According to the terms of the user agreement, registration on the exchange is available only to adult users. By registering on the site, you confirm that all digital assets and fiat money belong to you and were obtained legally. You also confirm that you have sufficient legal capacity to accept the user agreement and make transactions on the platform.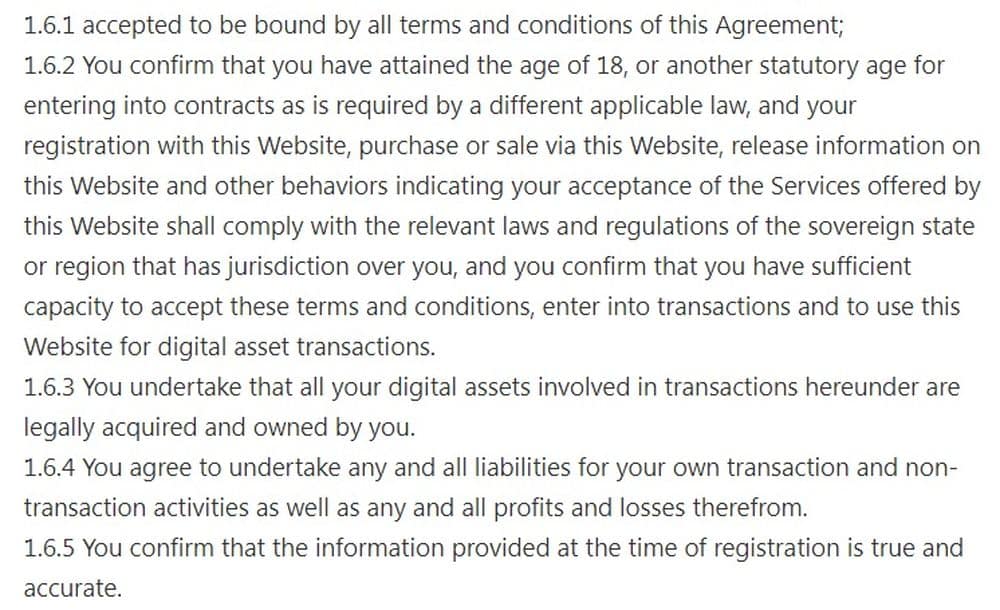 By registering on the site, you understand and confirm that the administration of the service is not responsible for the loss of your income, leakage of information, any losses resulting from the use of the resource.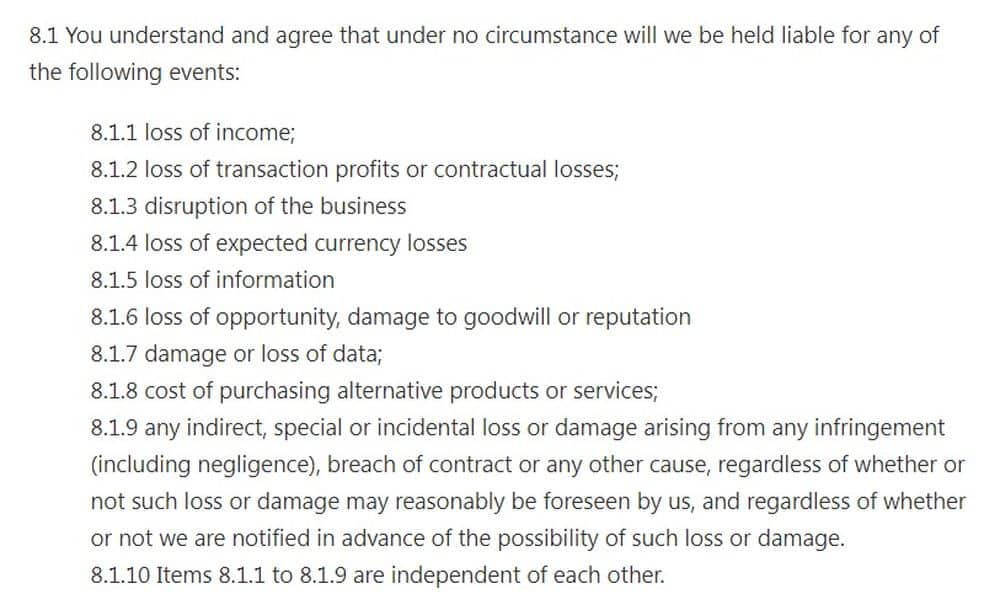 Customer Service
One of the features of koinv.tv is its 24/7 online support service. You can contact the support team through the following channels:
Chat on the site.
Twitter.
Facebook.
Telegram.
You can also find the information you're interested in in the knowledge base of the site and in the help center.
Is CoinW a scam?
CoinW - is a well-known Singapore cryptocurrency exchange offering traders a variety of trading instruments and a large selection of digital assets. You can buy cryptocurrency from a credit card or open a deposit from an existing cryptocurrency wallet to work on the exchange. The exchange supports spot and futures trading and gives registered users bonuses and discounts.
Having analyzed the work of the service, reviews of the cryptocurrency exchange, as well as legal information, we came to the conclusion that CoinW is not a scam. The cryptocurrency exchange has been successfully operating since 2017 and shows a stable daily trading volume. As of 2022, the exchange has 6 million registered users from 120 countries.
Conclusion
In conclusion, I would like to note that the cryptocurrency exchange CoinW - is one of the few services where you can make money on promising new cryptocurrencies. By buying new coins at the early stages, you can get a return of thousands of percent when you sell them after a certain period of time. You should know that the exchange only lists verified crypto-assets, which are checked by a special team of analysts. If you also want to become a successful trader and start earning on cryptocurrencies, register on CoinW, make a deposit, buy the platform's internal token and enjoy all the privileges of the service.
The company in the ratings
Robots for cryptocurrency
Activity
New

0

Resolved

0

Not resolved

0
New companies on the site