CoinTiger is a cryptocurrency exchange that offers a large selection of trading pairs, low commissions and a generous affiliate program.
Cryptocurrency exchange
Official website
Social media
Date of foundation

2017

Head Office

2 Venture Drive, #11-30, Singapore

Types of support
Founder
The owner of the company
Minimum entry amount

Verified

Fiat Currency

Bank card (Visa/MC):

from 34 USD

Maximum input amount
Minimum withdrawal amount

Verified

Cryptocurrency

From 0.002 BTC
From 0.02 Dash
From 1 EOS
From 0.02 ETH
From 50 USDT

Fiat Currency

Bank card (Visa/MC):

from 34 USD

Unverified

Cryptocurrency

From 0.002 BTC
From 0.02 Dash
From 1 EOS
From 0.02 ETH
From 50 USDT

Maximum withdrawal amount
Exchange Commission

Trade Commission:

0.15

% for maker /

0.08

% for taker

Withdrawal fee:

0.0005

BTC /

0.002

Dash /

0.1

EOS /

0.1

ETH /

1

USDT

Terminals

TradingView

Age restrictions
Trading volume per day
Number of users
Number of cryptocurrencies

130+

The number of cryptocurrencies is regularly increasing

Number of trading instruments
Margin Trading
Leverage

Until 1:3

Became available on the exchange on March 26, 2020

Tokenized assets

Own token - TigerCash (TCH)

Free Demo Account
Types of accounts
Execution of orders

Stop Limit Order, Market order, Limit Order

Methods of replenishment

Bank card (Visa/MC), Cryptocurrencies

Withdrawal methods

Bank card (Visa/MC), Cryptocurrencies

Account currencies

Cryptocurrencies

Types of cryptocurrencies

BTC, DASH, EOS, ETH, USDT, TRX, XRP, ADA, etc.

Mobile applications
Trader training

There are instructions on how to work with the exchange

A way to store cryptocurrencies
Fiat accounts
Scalping
Stop Loss and Take Profit Function
Exchangeability for fiat currencies

Fiat can be exchanged for USDT or BitCNY when depositing or withdrawing

Basic verification

Not necessary, only when working with fiat

Extended AML verification

KYC (passport, passport or driver's license. Photo with document (selfies). Proof of address (bank statement, utility bill, etc.)

Regulatory laws

International data protection law

FATF (Financial Action Task Force)

API
Bonuses
Affiliate Program
Benefits

Relatively high trading volumes, providing good liquidity

Ability to create stop-limit orders

Availability of a referral program

Support for a large number of cryptocurrencies

Ability to enter fiat currencies

Disadvantages

There are complaints about blocking accounts

Company requisites

Legal name:

ECO-CYBER Inc.

Legal address:

2 Venture Drive, #11-30, Singapore

Overall assessment
Date of update

17.02.2023
Address
2 Venture Drive, #11-30, Singapore
Map
Subscribe to this company
CoinTiger is this a scam? Reviews and description
CoinTiger
- it's a popular
crypto exchange
which appeared on the market in November 2017. The development of this service was based on the development model
Binance
. Today this project offers a large selection of trading pairs, low commissions and a generous affiliate program. In this review we will consider whether cointiger.com platform is really so good or it is just another scam on the net.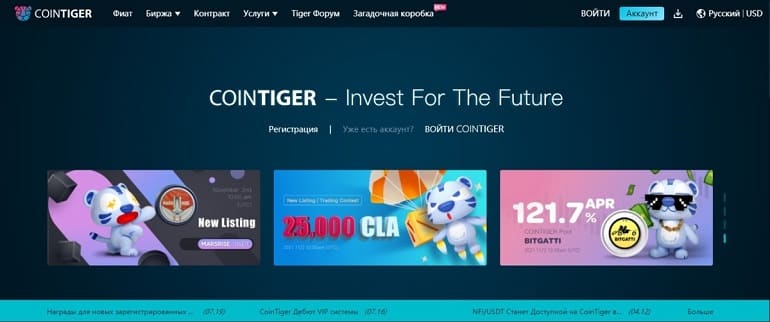 Why CoinTiger?
This crypto exchange has cryptocurrency, fiat and margin trading services. As well as futures, Labs, Rocket, platform and voting program. The platform offers a feature-rich and intuitive interface, available in languages such as Russian, English, Turkish, Indonesian, Chinese, Vietnamese and Korean.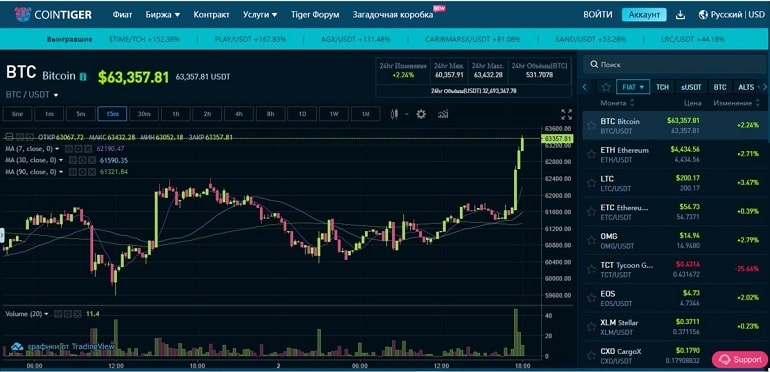 You can see that the developers have tried to create a high-quality, and most importantly convenient platform. The corporate colors are blue with white font. Most of the terminal is occupied by the chart, which is provided by the service TradingView. On the right side is a block for selecting markets and trading pairs. BitCNY is available to users, Tether, Bitcoin, Ethereum and others Cryptocurrencies. Advantages of CoinTiger exchange:
130+ cryptocurrencies to trade in different markets - BTC, USDT, ETH, TRX et al;
a wide range of trading pairs - BTC/USDT, BTC/BITCNY, ETH/USDT, EOS/USDT, ETH/BITCNY, etc;
CoinTiger's own token, TigerCash (TCH), which makes it possible to pay already low transaction fees;
CNY and USD cashing services;
market data in real time;
fast deposit and withdrawal of funds;
several order types: market order, limit order and stop limit;
K-line chart - displaying historical price data for the past period: day, week, month, year or all time;
24-hour multilingual customer support;
fiat, cryptocurrency and margin trading.
How to exchange cryptocurrency at cointiger.com?
Under "Fiat" you can buy USDT or BitCNY for dollars, euros, yuan or other currency. The minimum entry amount is $34, the maximum is $12,003. The number of cryptocurrencies is set automatically. Here you can also make a reverse exchange - sell USDT or BitCNY and get fiat money.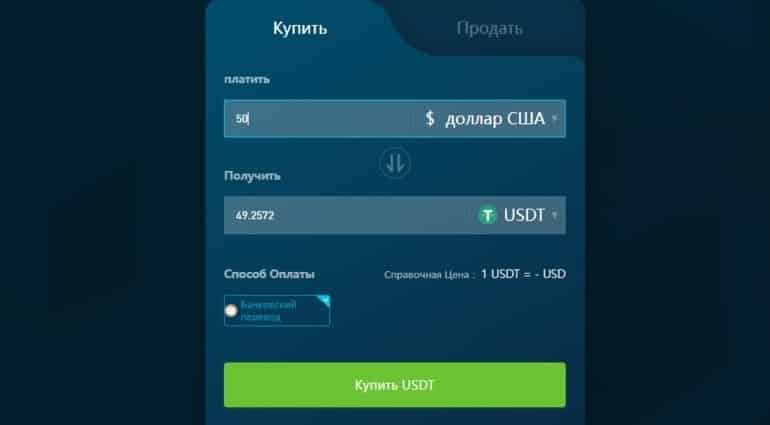 In the "Exchange" section there is a tab "Convert". Here you can exchange cryptocurrency, the minimum entry is 10 USDT or 1 sUSDT. It is necessary to enter the amount to be paid, in the "get" field the amount will be put automatically. And then click on "Exchange now".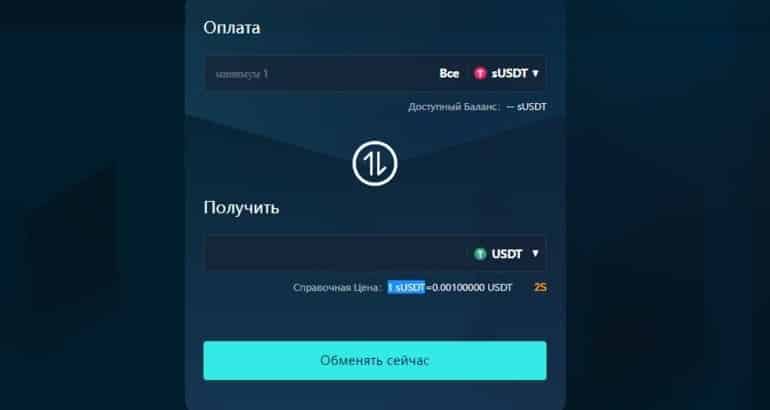 Verification on the CoinTiger platform
On the cryptocurrency exchange CoinTiger You don't have to be verified if you only deal with cryptocurrencies. But if you work with fiat currencies, you'll have to go through this procedure. Only verified users can buy and sell cryptocurrency for fiat currency. In addition, completing the verification ensures the safety of the account, as well as increases the amount of withdrawals and transactions. To verify your identity, go to "Authenticator" on the account settings page. Here you should perform the following actions:
Select your country of residence from the suggested list.
Enter the full name, as in the passport.
Specify the ID number (passport, ID card or driver's license).
Upload a photo of the ID card page with basic information.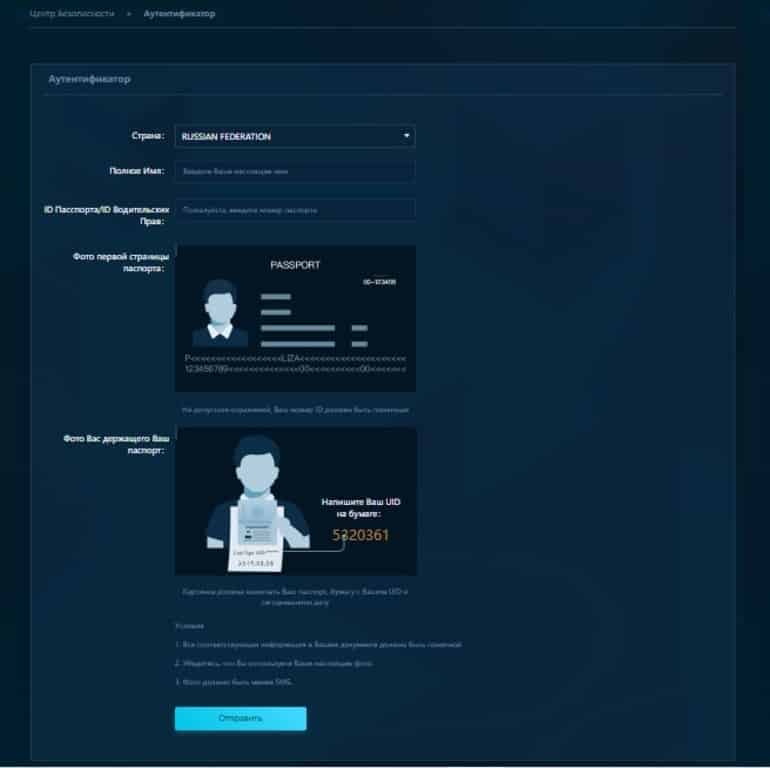 Deposit and withdrawal
To deposit cryptocurrency to your account, go to the "Deposit" subsection of the "Funds" section. From the proposed list, select the desired digital asset. The system will generate an address to which you need to transfer the desired amount of coins. You can also use QR-code, if you use a mobile wallet.
The platform also allows you to enter fiat currencies. At the moment, support only for the U.S. dollar and the Chinese yuan is implemented. The service offers to enter USD or CNY, which are immediately exchanged into USDT (the digital equivalent of the US dollar) or BitCNY (the virtual equivalent of the Chinese yuan). In the future, it is also planned the possibility of buying intra-platform token TCH for fiat.
To withdraw cryptocurrency from your exchange account, go to the "Withdrawal" subsection of the "Funds" section. From the drop-down list, choose the desired digital asset. Specify the address cryptocurrency walletto which you want to withdraw funds, and the desired amount. The system automatically indicates the amount of commission.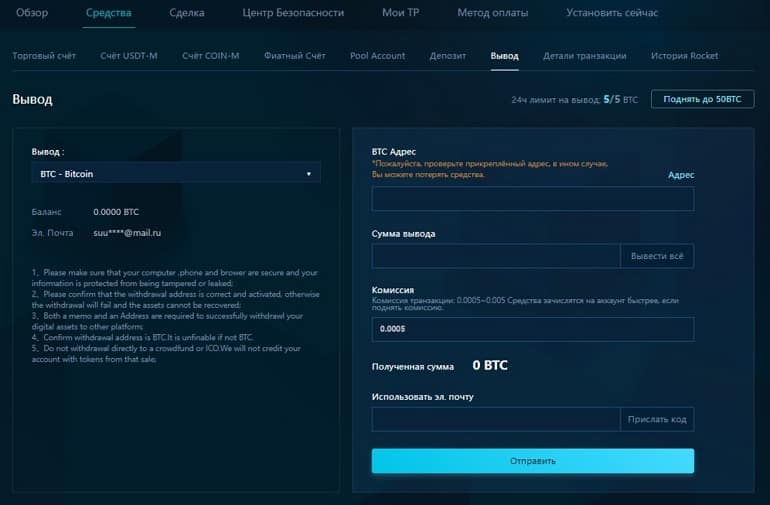 Commission of CoinTiger crypto exchange
For account replenishment cointiger.com does not charge a commission fee. But from each transaction users pay a commission, the size of which is 0.15% for talkers and 0.08 % for makers. There is also a commission for withdrawal of funds from the exchange account. The size of the commission fee is individual for each digital asset:
BitCNY - 1;
BTC - 0.0005;
Dash - 0.002;
EOS - 0.1;
ETH - 0.1;
FIL - 0.013;
USDT - 1, etc.
Bonuses fromointiger.com
CoinTiger offers various raffles and rewards, as well as an interesting referral program. That's what we'll talk about next.
Drawing of 3,100,000 CPRO
The CPRO trade contestants who will be in the top 20 during the campaign will fall under the CPRO giveaway. They must trade the CPRO/USDT pair. Users who are not in the top 20, but have a trading volume of more than 310,000 CPRO, will share 620,000 CPRO according to the share of the trading volume.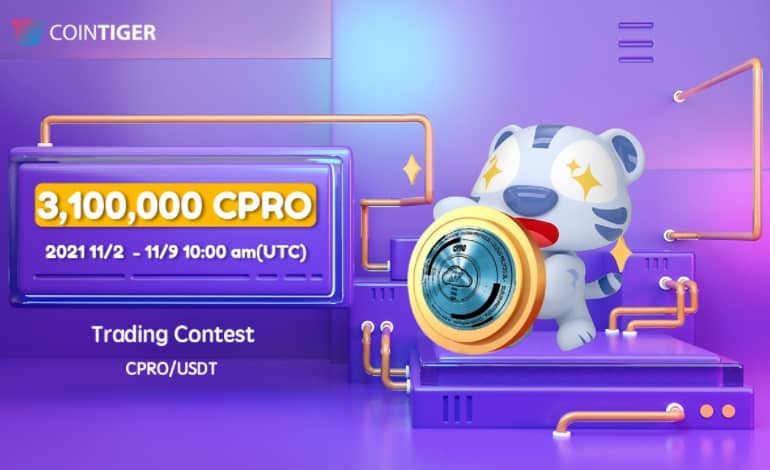 100,000 NFTG giveaway
You need to create a meme (EMOJI or funny pictures). The content should contain information about the project partner CoinTiger and NFTG. Funny pictures will be chosen by CoinTiger team on Twitter. The award will be divided between the 20 most successful participants.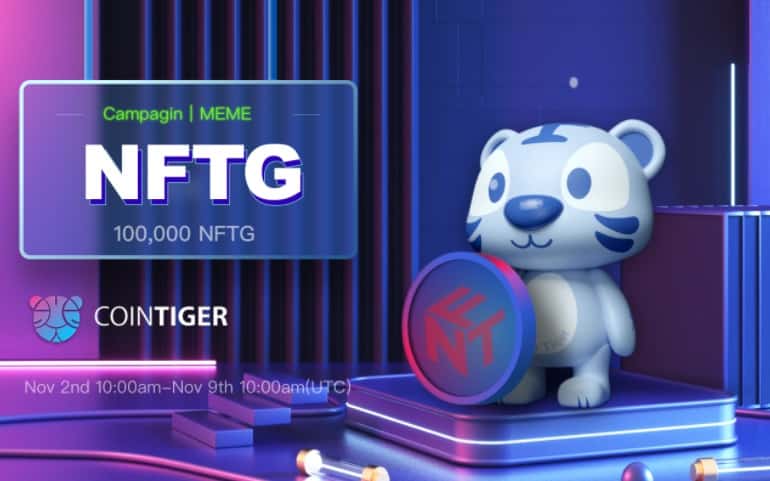 25,000 CLA as a gift
By trading the CLA/USDT pair, you can get 25,000 CLA as a gift. Participants of the trading contest, who will be in the top 20 during the campaign, will get the giveaway. Users who are not in the top 20, but have a trading volume of more than 2,500 CLA, will share 5,000 CLA according to their share of the trading volume.
Affiliate Program
Cryptocurrency exchange cointiger.com boasts a generous referral program. The company encourages users to attract new members by paying them 30% from commissions from referral transactions. The affiliate link can be found in your personal cabinet in the Invitation Commission section.
Complaints about CoinTiger
About this cryptocurrency exchange users speak mostly positively. They write that the platform is convenient and perfectly suitable for cryptocurrency trading. Registration takes a couple of minutes, funds are deposited and withdrawn quickly with minimal commissions. Intuitive interface allows you to quickly understand the functions of the platform, adapted to the Russian-speaking audience.

The complaints do not do without, but they are most likely written to order. Because in the reviews there is no specifics, only banal phrases with accusations of fraud. They write about blocking accounts and the impossibility of withdrawal of earnings.
If there are any complaints about CoinTiger, we will be sure to post the information on social media. Sign up so you don't miss anything!
Please keep yourself informed about news and complaints. We copy the most valuable information to social networks, so please sign up!
Regulation of the crypto exchange cointiger.com
Among crypto exchanges there are both honest companies and scammers. To understand the integrity of a crypto exchange, it is necessary to study its regulation and check whether it has a license. That's what we're going to do next.
Regulator
The CoinTiger project belongs to Eco-Cyber Inc. based in Singapore. Its founder is Chinese businessman Ziyuan Bao and his main assistant - RippleFox CEO Ran Liang. RippleFox is the largest Ripple community in China. CoinTiger has no license, which is a significant disadvantage.
CoinTiger User Agreement
The "agreement" states that the user, when trading cryptocurrencies on the exchange cointiger.comHe recognizes the riskiness of trading digital assets.

The Exchange serves as a global online platform for trading digital assets and provides users with a trading platform, financial services, technical services and other services related to digital assets. Before using the project's services, all users must apply for an account. If the company suspects the user of giving false information about himself, it can block the account.

Without written consent CoinTiger commercial use of data - trading terms, streaming services, etc. - is prohibited. Users must confirm that their funds are from legitimate sources.
Customer Service
You can contact the support team as follows:
email: [email protected];
feedback form and online chat on the site;
Telegram;
Twitter;
Facebook;
Reddit.
Is CoinTiger a scam?
Cryptoexchange CoinTiger It cannot be called a scam or a scam, which is proved by the numerous positive reviews on the Internet. Although the company does not have a license, it has earned the attention of users. The platform has managed to attract more than 1,200,000 active users, and this figure already speaks for itself. Customers like the simple and clear interface, quick registration and minimal commissions.
The project was created by Chinese businessmen and is registered in Singapore. There is no other contact information, but there are oodles of ways to contact support. The platform offers more than 100 liquidity tokens available for trading, 3 types of orders, CNY and USD cashing services. All terms and conditions are simple and transparent. There is a Russian-language version of the site, so it is easy to understand what exactly cointiger.com has. The only thing is that the legal documentation is only in English.
Conclusion
CoinTiger is not a scam, it's a reliable cryptocurrency exchange. The project offers a large selection of trading pairs, low commissions and a generous affiliate program. Inviting friends through a referral link, you can receive up to 30% commissions. The company works honestly and offers plenty of ways to contact the technical support team. If you can add something about cointiger.com platform, leave your feedback and help us give a more accurate assessment of the service.
The company in the ratings
Robots for cryptocurrency
Activity
New

1

Resolved

0

Not resolved

1
New companies on the site