TimeX is a young crypto exchange that offers 15+ digital assets, minimal commissions and a profitable affiliate program.
Cryptocurrency exchange
Official website
Social media
Date of foundation

2019

Head Office

New South Wales, Australia

Types of support
Languages

English,

Founder
The owner of the company

Chrono Timex Pty. Limited

Manager
Maximum withdrawal amount

Verified

Fiat Currency

Bank card (Visa/MC):

to 20,000 USD

Exchange Commission

Trade Commission:

0.5

% for taker /

0.25

% for taker

Terminals

Author's platform

Age restrictions
Trading volume per day
Number of cryptocurrencies
Margin Trading
Tokenized assets

Nokenized Australian currency - AUDT

Free Demo Account
Types of accounts
Execution of orders

Market order, Limit order

Methods of replenishment

Bank card (Visa/MC), Cryptocurrencies

Withdrawal methods

Bank card (Visa/MC), Cryptocurrencies

Account currencies

Cryptocurrencies

Types of cryptocurrencies

BTC, ETH, XRP, LTC, USDT, EOS, AUDT

Licenses

Licensed

Austrac license number 100588407

(Active)

Mobile applications
Trader training

There are instructions for registration, deposit, withdrawal, etc.

A way to store cryptocurrencies
Fiat accounts
Scalping
Stop Loss and Take Profit Function
Exchangeability for fiat currencies

You can buy cryptocurrency for fiat

Terminal capabilities

Working with indicators, graphical tools

Basic verification
Extended AML verification

KYC (passport, passport or driver's license. Photo with document (selfies). Proof of address (bank statement, utility bill, etc.)

Regulatory laws

International data protection law

FATF (Financial Action Task Force)

API
Bonuses
Affiliate Program

Registration

Up to 80% commission from each trade of an invited user

Benefits

Attractive terms of cooperation

Intuitive and simple interface of the exchange

Professional consultations

You can trade a variety of cryptocurrencies and immediately withdraw money to the card

Instant transaction tracking

Disadvantages

There are complaints about the problems with withdrawal of funds

Company requisites

Legal name:

Chrono Timex Pty. Limited

Legal address:

New South Wales, Australia

Overall assessment
Date of update

20.02.2023
Address
New South Wales, Australia
Map
Subscribe to this company
TimeX is this a scam? Reviews and description
TimeX
- it's a hybrid
cryptocurrency exchange
is originally from Australia. The platform was developed by Sydney-based blockchain company Chrono.tech and combines speed, security and privacy. Traders in 62 countries can trade digital assets whenever they want. In this review, we will look at what terms of cooperation the timex.io platform offers and whether this project is a scam.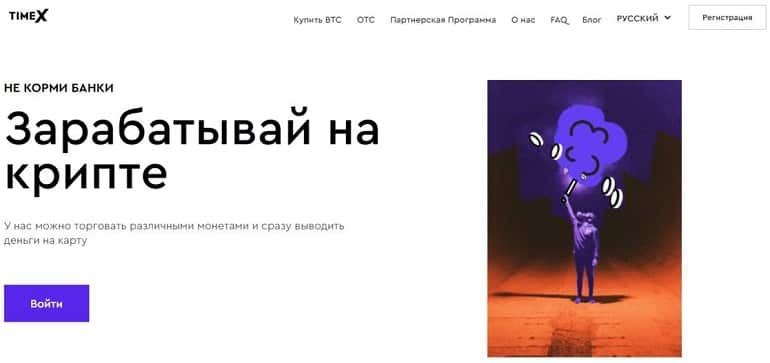 Discount 35% by promo code 18aR9pQFzfiCMap3N.
Discount 50% by promo code 1BMfoFa99WyLffSIfk.
Why TimeX?
Crypto Exchange Timex offers these terms:
tokenized Australian currency - AUDT;
a variety of trading pairs - BTC/AUDT, TIME/ETH, LTC/USDT, EOS/AUDT and others;
You can trade a variety of coins and immediately withdraw money to your card;
instant transaction tracking;
storing information about operations in the personal portfolio cryptocurrencies;
reduced commissions for liquidity providers;
Fast, transparent and secure peer-to-peer trading;
simple and understandable interface of the author's platform in Russian and English.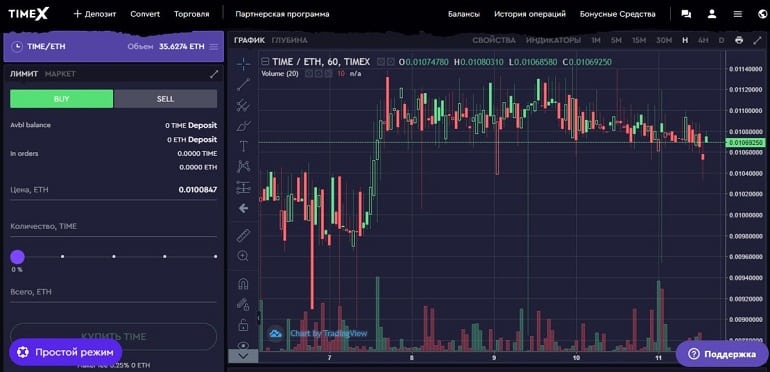 How to exchange cryptocurrency on the timex.io platform?
Under "Buy BTC" you can buy bitcoins for fiat money. You need to specify the amount of money you want to spend, the system will automatically put the amount of BTC, and then you need to click on "Buy BTC".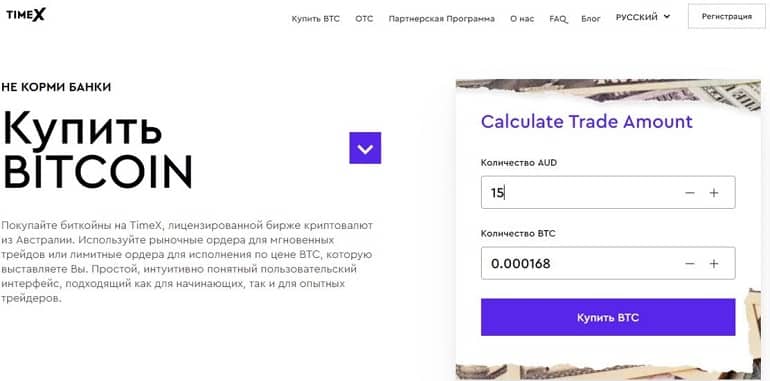 To get access to the exchange of other digital assets, you need to register on the website timex.io. In the "Balances" section, you will see a list of active cryptocurrencies.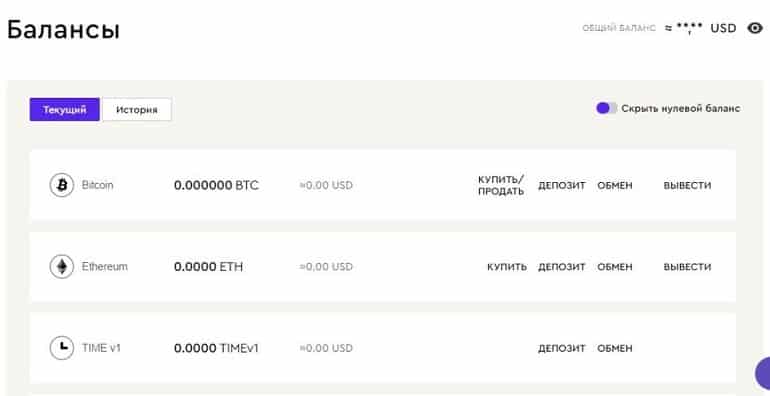 Next to each of them there is a button "Exchange", which will take you to the exchange form. Here you need to specify how many coins you want to spend and what to exchange them for - cryptocurrency or fiat (U.S. dollars or Australian dollars).
Verification on the Timex platform
To to successfully trade cryptocurrencies and withdraw them, you need to be verified. In the personal cabinet, where the profile, there is a section "Verification of account". Here you need to confirm the phone, provide personal information, address and upload documents. The more information you provide, the more funds can be withdrawn per day.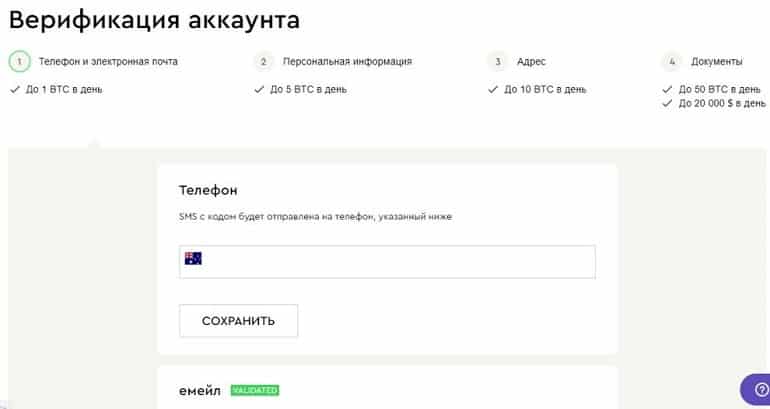 Deposit and withdrawal
In the "Balances" section, next to each digital asset, there are "Deposit" and "Withdraw" buttons. By clicking on "Deposit", you can deposit your account in the desired currency. To do this, select the type of asset you want to deposit. You will see a list of available deposit addresses for this asset. Transfer funds to the specified address or use the QR code to deposit funds to your TimeX account.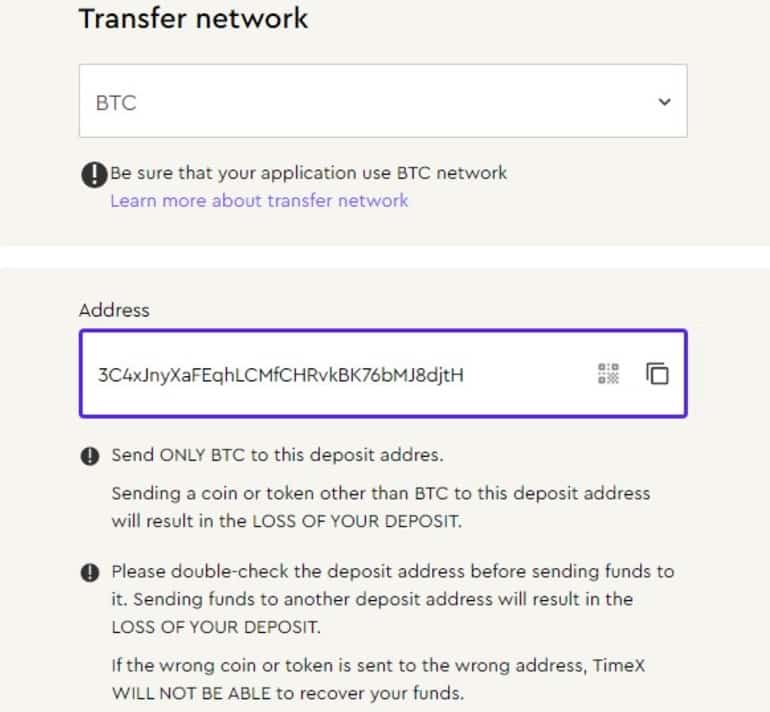 To withdraw funds, select an asset, fill in the "Address" and "Amount" fields to specify how much you want to withdraw and where you want to withdraw the coins. Click "Withdraw" to confirm the transaction.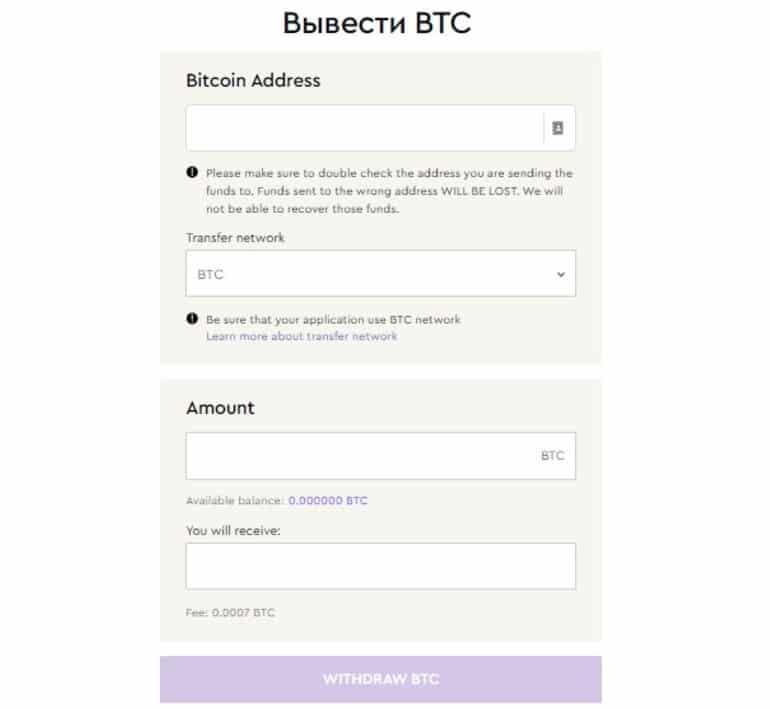 If you verify your phone number and email when verifying, you will be able to withdraw up to 1 BTC per day. If you also provide personal information, you can withdraw up to 5 BTC per day. Specify the address - up to 10 BTC per day, documents - up to 50 BTC and up to $20,000 per day.
TimeX Crypto Exchange Commission
The commission for the trackers is 0.50%, for the makers - 0.25%. On the site timex.io It is stated that the commissions for withdrawal are minimal, but the table with % is not presented.
Bonuses timex.io
TimeX offers promo codes and an affiliate program. That's what we're going to talk to you about next.
Discount 35%
By promo code 18aR9pQFzfiCMap3N you can get a trading commission discount of 35%.
Discount 50%
Using a promo code 1BMfoFa99WyLffSIfk, you will receive a 50% discount on trade commissions.
Coupons
When registering, you specify and confirm your email. On it you will receive promo codes by activating which you will receive discounts on carrying out trading operations. Zero withdrawal commissions are possible.
Affiliate Program
Don't miss this opportunity to make easy money. Earn up to 80% in commissions from every trade your friend makes on TimeX. The more friends you invite, the more % you'll get from their investments.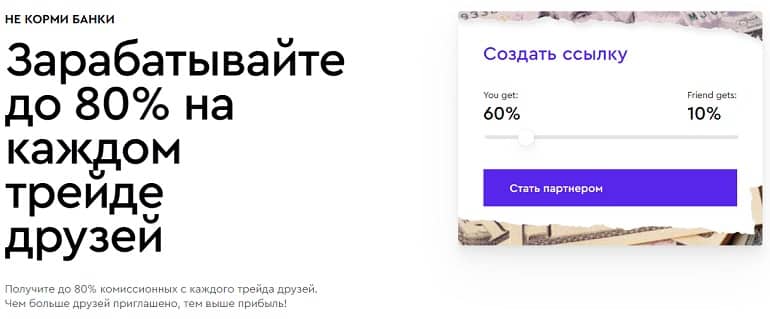 Complaints about TimeX
Users have different opinions about this crypto exchange. Some write that it is a good project, even a beginner can understand the platform. The courses offered are adequate, transactions are fast. Excellent technical support service, if there are unclear questions, you can get answers.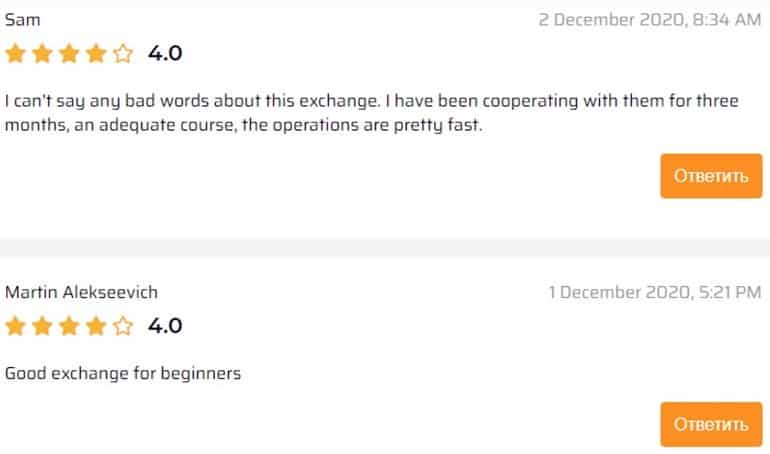 Others speak of the exchange as a scammer and swindler. They write that money is deposited quickly, but it is not possible to withdraw it. When they need to withdraw money, the support service stops answering calls and emails. But such reviews are most likely written by competitors, as all is said in general phrases, no evidence base.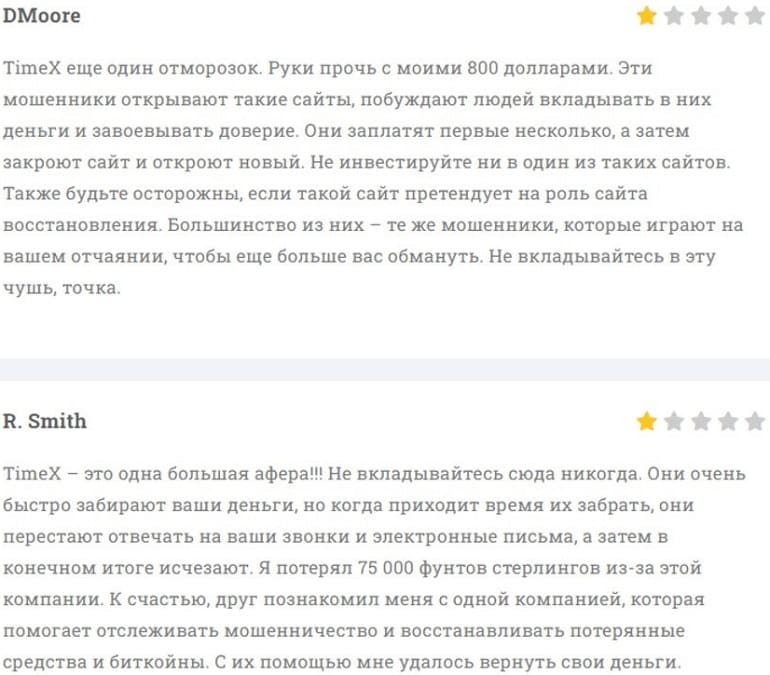 If there are any complaints about TimeX, we'll be sure to post on social media. Sign up so you don't miss anything!
Please keep yourself informed about news and complaints. We copy the most valuable information to social networks, so please sign up!
Regulation of the crypto exchange timex.io
Among crypto exchanges there are both honest companies and scammers. To understand the integrity of a crypto exchange, it is necessary to study its regulation and check whether it has a license. That's what we're going to do next.
Regulator
TimeX is regulated by Austrac, the Australian Financial Intelligence Agency (license number 100588407). This ensures that the company follows best practices and guidelines for the financial technology and crypto industry. Chrono.tech's team of more than 30 employees is located around the world and includes some of the most talented blockchain professionals and smart contract developers in the industry.
Timex User Agreement
The "agreement" specifies what data are required to register on the platform timex.io.

The document states that the user is responsible for the security of his personal data. He must not give his username and password to third parties.

Clients of the company are warned about possible financial risks. Cryptocurrency trading can bring both profit and loss. It is necessary to understand this before registering on the site.

All terms and conditions of the offer shall be governed by the laws of Australia. Any dispute, controversy, litigation or claim of any nature shall be resolved in accordance with the laws of this country.

Customer Service
The support team can be contacted as follows:
email: [email protected];
the feedback form on the site;
Telegram;
Instagram;
Twitter;
Facebook.
Is TimeX a scam?
Crypto Exchange TimeX is not a scam or a fraud. It is regulated by the Australian Financial Intelligence Agency and is licensed. Users are offered fast, transparent and safe trading of digital assets. On this site, you can trade a variety of coins and immediately withdraw money to your card. Transactions are tracked instantly and commissions are minimal.
Reviews of the timex.io platform vary. Some like the simple and straightforward interface, which even a novice can get to grips with. They write that this is a good project, transactions are fast. Others accuse the company of fraud. Note that the funds are credited to the deposit quickly, but there are problems with the withdrawal. When it is time to withdraw money, the support service disappears and it is impossible to wait for a sensible answer from it.
Conclusion
TimeX - is a young cryptocurrency exchange, which appeared on the market in 2019. The company offers 15+ digital assets, various trading pairs, minimal commissions and an affiliate program. This project is not a scam, despite the presence of negative reviews. Most likely, they are written at the request of competitors, as there is no specifics, only accusations of scamming. The number of positive reviews is higher. Clients of the company note instant transactions and attractive trading conditions.
No reviews yet, be the first!
The company in the ratings
Robots for cryptocurrency
Activity
New

0

Resolved

0

Not resolved

0
New companies on the site