One of the safest and most promising exchanges on the market offers the customer functional cryptocurrency trading and fast transactions.
Cryptocurrency exchange
Official website
Social media
Date of foundation

2014

Head Office

21 / F, Sino Plaza, 255-257 Gloucester Road, Causeway Bay, Hong Kong

Types of support
Support by phone
Languages

English,

Founder
The owner of the company

OKCoin Technology Company Limited

Manager
Investors

VenturesLab, Ceyuan and LongLing Capital

Minimum entry amount

Unverified

Fiat Currency

from 1 USD / USA
from 1 EUR / EU
from 10 USD / Singapore
from 1 USD / For other regions

Maximum input amount
Minimum withdrawal amount
Maximum withdrawal amount

Unverified

Cryptocurrency

to 0.08 BTC / In 24 hours

Exchange Commission

Trade Commission:

Until

0.1

% for maker /

Until

0.2

% for taker

Trade Fee:

3.99

% / Transaction fee when using bank cards

Terminals

Author's platform

Age restrictions
Trading volume per day
Number of users

100000+

The number of users may vary

Number of cryptocurrencies
Margin Trading

Intermediate rate for USD - 0.025%, for cryptocurrencies 0.01%

Leverage
Tokenized assets
Free Demo Account
Types of accounts
Execution of orders

Limit Order, Advanced Limit Order, Market order, Stop Orders, Trigger Order, Trail Order, TWAP, Iceberg Order

Methods of replenishment

Wire transfer, Bank card (Visa/MC), Sepa, Epay, Prime X, Cryptocurrencies

Withdrawal methods

Wire transfer, Cryptocurrencies, Bank card (Visa/MC), Sepa, Epay, Prime X

Account currencies

USD, Cryptocurrency, EUR, SGD

Types of cryptocurrencies

Bitcoin, Ethereum, Litecoin, Ethereum Classic, Bitcoin Cash, EOS, Tether, etc.

Licenses

Licensed

FinCEN NMLS #1767779

(Active)

FINTRAC #M20929749

(Active)

Central Bank of the Netherlands #C88193

(Active)

Mobile applications
Trader training
A way to store cryptocurrencies
Fiat accounts
Scalping
Stop Loss and Take Profit Function
Exchangeability for fiat currencies
Over-the-counter (OTC) trading

Only after passing the extended verification, the minimum transaction amount of $10,000.

Insurance fund

Protecting clients from bankruptcy, as well as for resolving incidents related to futures trading

OKCoin Premier

Access to special features, accelerated transaction processing

Security

SSL and AES encryption

Basic verification

SMS verification and two-factor authentication

Extended AML verification

You need to upload a scan of your driver's license, ID card or passport, as well as bank statements, employment references, utility bills, and other documents proving your registration address and income

API

Read more

OKCoin offers powerful API interfaces for application integration in three categories: account, trading and market trends

Affiliate Program
Benefits

Simple and easy-to-use interface

Availability of margin trading with leverage

Additional safety and security tools

Charts with additional tools and markers

Small commissions on deposit and withdrawal, as well as on exchange

Offices in San Francisco, Malta, Hong Kong, Singapore, Japan and Korea

Availability of official licenses

Disadvantages

Lack of a Russian-language version of the site

A lot of negative feedback

Company requisites

Legal name:

OKCoin Technology Company Limited (subsidiaries: OKCoin USA Inc., OKCoin Europe LTD, OKCoin Pte Ltd)

Legal address:

21 / F, Sino Plaza, 255-257 Gloucester Road, Causeway Bay, Hong Kong

Overall assessment
Date of update

20.02.2023
Address
21 / F, Sino Plaza, 255-257 Gloucester Road, Causeway Bay, Gonkong
Map
Subscribe to this company
OKCoin is this a scam? Reviews and description
OKCoin is one of the most stable and safe crypto exchanges, one of the TOP-10 world trading platforms for digital coins. The platform consists of two large units: OKCoin China – servis for China residents (RMB transactions) and OKCoin International (USD transactions) and is an international company, which services may be used by traders from all over the globe.
We We will try to answer the puzzling question, if OKCoin is a scam or a reliable service, which allows getting profit trading cryptocurrencies and withdraw funds quickly. All sensitive information you will get from this review.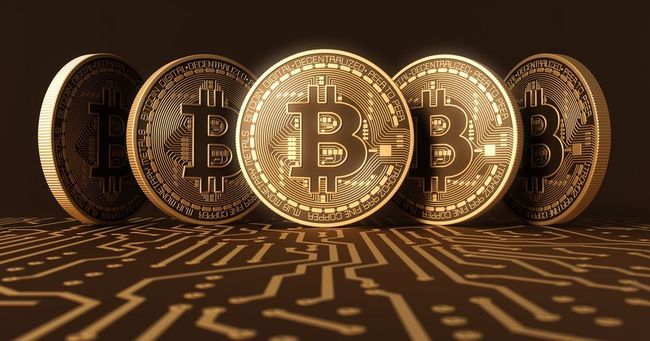 OKCoin was founded by a Chinese entrepreneur Star Xu in Beijing in 2013, he took part on implementations of international projects Alibaba and Yahoo before. To create the service for trading digital coins and its launch in the global market 10 000 000 USD funds was raised. One of investment participants was the company VenturesLab headed by Tim Draper, which invested in such known companies like Baidu, Hotmail, Tesla. By the next year already OKCoin received extra funds from Ceyuan and LongLing Capital, another 10 000 000 USD. Both exchange versions (Chinese and international) are represented in 3 languages: Cantonese (Hongkongese), English and Chinese. The company took focus on Bitcoin (check here hot to make a tidy sum on bitcoin rate), but now also Ethereum, Litecoin, Ethereum Classic and Bitcoin Cash are available for trading.
First thing worth noting considering OKCoin platform is that it's user friendly: here are just 3 tabs with necessary information (trading chart, section for adding funds, F.A.Q.), data on the current rate for purchasing/selling crypto coins and the sign up/sign in button. After signing in the system the whole range op options becomes available: spot cryptocurrency trading, credit leveraging margin trading (up to 500 000 USD with day rate 0,1%), as well as trading futures on digital assets (for that you shall go to subdomain of OXEx platform) and tokens (special digital tokens working as internal currency unit for payments or participation in offers).
The interface of OKCoin exchange is simple, too: all the information is distributed in upper and side tool panels. There are all the necessary data available for traders: trading chart (in 2 color schemes: light and dark), you can choose the design (these are the Japanese candle sticks with a period to set, lineal display version or High-Low). There are also indicator lists, tracking marks of trends and common factors, offers for cryptocurrency purchase/sale (limit and market orders), further useful analytical information. For comfortable work the mobile version of the resource is designed for smartphones (Android и iOS). If traders still have questions on how the platform operates or suggestion on its enhancement, they always can send a message on the website to the customer support or call any phone number.
Deposit and withdrawal
Initially all the transactions on the platform were performed with Bitcoin. Now 4 digital coins more are available for trading: Ethereum, Bitcoin Cash, Litecoin, Ethereum Classic. As for fiat money the US dollar (USD) is acceptable in the international version of the exchange, RMB (CNY) in the Chinese exchange. Before you start working with the platform you need to choose an account type: private or corporate. To add funds to your account you shall go through the verification procedure. It's divided into 2 steps. For the first one you need to confirm the phone number through SMS, give your last name, given names and patronymic, nationality and passport data. First step is enough t withdraw any kind of digital currency (check the full truth about cryptocurrency here) to crypto wallets.
Also you can adjust settings of your account. The second step you need to withdraw funds through bank transactions and increase the capital volumes for deposit/withdraw. If you want to activate such options, you have to confirm your passport data, e-mail, submit your driving license and the detailed information about the account for transaction to be done. Adding funds to the account usually takes 1 to 3 days. The slightest delays happen sometimes, but it's rather the exception. The commission of OKCoin varies up 0,05% to 0,2% and depends on values of transactions performed and trading currency.
Complaints against OKCoin
OKCoin exchange certainly may be called the leader of cryptocurrency trading among effective international platforms. Trade values here reach 20000 BTC on what seems like a daily basis. The service is used by digital coins holder in many countries of the world. Most of platform customers appreciate the user friendly interface, simple account and order purchase/sale, along with the high security level. Just because of that you can find lots of positive references to the exchange.
To make the image more unprejudiced, we will show the disadvantages of the platform, too, which usually appear in the feedback from traders. The version of the website are just in Chinese, Hongkongese and English. Starting this project its founders declared they wanted to create the international crytpocurrency trading service. Today OKCoin exchange supports just three language versions, but the users hope the list will be extended.
There is the small set of cryptocurrencies available on the platform (read here how to make tidy sum on cryptocurency trading). Against the competitors continuously expanding the amount of digital coins 5 currencies of OKCoin look quite poor. The verification procedure is mandatory here, and even if it takes just a short while, yet you have to complete it, otherwise you won't be able to start trading, and without the second step of verification you won't be able to add fiat money to your account. For deposit and withdraw of digital and fiat money just crypto wallets and bank transfer are available, to add an withdraw funds through bank cards and e-commerce services is not possible. The list of services for trading is short, too: OkCoin exchange was designed for trading and token exchange only. But here are the advantages in this, too – nothing draws you away from its main function.
Regulation of OKCoin crypto exchange
OKCoin exchange is officially registered in Beijing, China, and the subject to the jurisdiction of this country. The international representative office of the company is located in Hong Kong.
The platform creators inform you, that for safety precautions and correct service operation tracking they can use your private data, copies of personal documents submitted, state identification number, along with the information related to the internet service you use while working with the platform (for instance, IP-address and MAC number). The files cookies are applied with the same purpose. The detailed information about the platform rules and regulation order find on the website of OKCoin exchange in section «Privacy policy».
To secure the safety of the resource the number of additional tools is involved: mandatory verification, which is divided in 2 steps. You can't deposit funds and start trading without this. The full list of platform capacities becomes available after verification only. There is additional sms-verification: you can confirm the withdrawal and account security settings adjustment only through the messages to your phone. There is also the strong authentication through Google and WeChat. In the personal account each user can see the history of logins, if any doubt on account hacking by scammers, the password reset is recommended. The stable operation of the resource is provided due to implementation of up-to-date technologies – GSLB and server clusters (used for geodistribution and server load balancing), cold and hot wallets with free-standing secret keys for currency keeping.
OKCoin – is it a scam?
OKCoin crypto exchange has been operating since 2014. To develop the platform and launch it in the international market over 10 000 000 USD investments were invited, the well known companies: VenturesLab, Ceyuan and LongLing Capital took their part. This suggests the intense interest of investors to the cryptocurrency trading and its development in China. Today the international department OKCoin International and the service for China residents OKCoin China gained the positive image. Now the exchange ranks among ТОП-10 global platforms for cryptocurrency trading, the daily amount of transactions here makes up to 20000 BTC. The platform has been dominating in trade volume and goes the extra mile.
For this there are all the ingredients they need: the resource is designed and operates smoothly, with simple and user friendly interface (the light and dark platform versions available for your choice), the tools you need (a chart with adjustable markers, order sheets etc.), the popular crypocoins and fiat money, credit leveraging margin trading, mobile application, minimal commissions for transactions. Note that information privacy is enhancing continuously (mandatory verification, cold and hot storages of currencies, strong authentification, sms-notification), there is the quality support service, which you can send your message right from the site to or call the managers on the phone.
In 2018 there was the information given to the public about the relation between OKCoin and the Korean company NHH Entertainment, declaring designing the new trading platform in South Korea. The company plans the international expansion for its platform, too. Is OKCoin exchange a scam? The answer is clear-cut: it is not. The whole range of reasons makes us come to such conclusion: the simple and user friendly website, useful information (good for training and practicing the knowledge about cryptocurrency trading), high user data security, minmal commissions for transactions, plenty of positive feedback about the exchange from traders with different level of proficiency.
Conclusion
Briefly, OKCoin is the modern and safe platform, where you can trade cryptocurrencies and get a nice profit. Here are all conditions for the comfort trading: simple and user friendly interface with no  needless information, the most popular cryptocoins available for purchase/sale transactions (find here the relevant cryptocurrency forecast for 2018), both digital and fiat money possible for deposit into your account, minimal commissions for adding and withdrawing funds. The exchange secures the safe work in real trading.
The editorial stuff of FraudBroker.com project will not call OKCoin exchange the scam artist. In the comments to our review we expect the real feedback from traders about the platform proving the issues existing with it, effecting its rating in our project.
The company in the ratings
Robots for cryptocurrency
Activity
New

1

Resolved

0

Not resolved

1
New companies on the site