Nigerian crypto exchange offers the client a comfortable cryptocurrency trading, fast transactions and minimal commissions.
Cryptocurrency exchange
Website
Social media
Date of foundation

2015

Head Office

10, Lagos RD, Ita-oshin Abeokuta, Ogun - State, Nigeria

Types of support

Live Chat

Feedback form on the site

Help Center

Support by phone
Languages

English

The owner of the company
Minimum entry amount
Maximum input amount
Minimum withdrawal amount
Maximum withdrawal amount
Exchange Commission

Withdrawal fee:

0.0005

BTC

Terminals

Author's platform

Age restrictions
Number of users
Number of cryptocurrencies
Margin Trading
Tokenized assets
Free Demo Account
Types of accounts
Methods of replenishment

Wire transfer, Advcash, Cryptocurrencies

Withdrawal methods

Wire transfer

Account currencies

NGN

Types of cryptocurrencies

Bitcoin, Ethereum, Litecoin, Tether

Mobile applications
Trader training

Background information FAQ

A way to store cryptocurrencies
Fiat accounts
Scalping
Stop Loss and Take Profit Function
Exchangeability for fiat currencies
Basic verification
Extended AML verification
API
Bonuses
Affiliate Program
Benefits

Profitable and fast exchange of cryptocurrencies

Advantageous loyalty program

Automatic exchange in real time

Disadvantages

Transactions only through banks in Nigeria and Perfect Money

Company requisites

Legal address:

10, Lagos RD, Ita-oshin Abeokuta, Ogun - State, Nigeria

Overall assessment
Date of update

27.04.2022
Address
10, Lagos RD, Ita-oshin Abeokuta, Ogun - State, Nigeria
Map
Subscribe to this company
NairаЕx is it a scam? Reviews and description
NairaEx is a Nigerian crypto exchange, which allows traders to profitably trade in Bitcoin as well as other digital currencies. Compared to local exchanges (Huobi or Binance), it has a very simple interface, an attractive affiliate program, not to mention fast and comfortable withdrawal of capital.
Of course, you're eager to know for sure whether NairaEx is a scam or it's a trustworthy platform, enabling its clients to safely trade in digital currencies and effortlessly withdraw their funds. We'll answer this question in this review.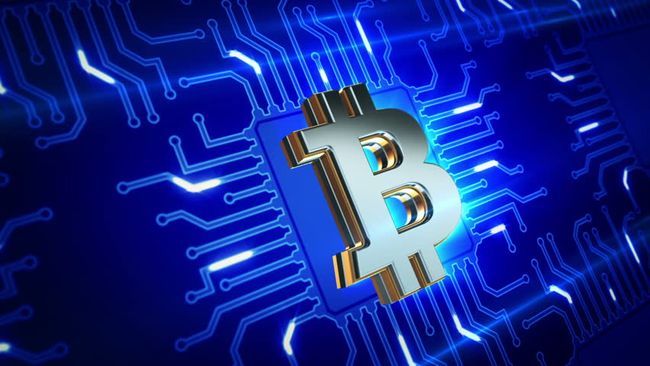 Nairaex was created for convenient use by English-speaking traders. The exchange of digital coins here is cheap; the site nairaex.com does not abuse its clients with high commissions. Their exact size is unknown because it's regulated depending on the volume of purchase and sale. At first glance, it becomes clear that it's very convenient to work here. Operations occur quickly, they don't require in-depth knowledge. There's no complicated interface here. All completed orders for the last day can be seen at the top of the page. The number of transactions performed is also indicated on the site. This data is available to unregistered users.
Even a beginner can understand how this crypto exchange works, but only if he or she speaks English – the website isn't available in other languages. The developers have tried to drastically increase the overall security of operations on the site and reliably protect the client's funds against scammers. Moreover, there's an affiliate program that enables you to earn an extra income. The site nairaex.com charges 1 naira for each dollar earned.
The exchange offers to effectively trade in crypto assets. The sales level here is consistently high. For greater convenience of work the average market price of a digital coin based on the exchange rates of several exchange sites against the US dollar is automatically calculated. This price data is multiplied by the exchange rate of the local currency. The exchange rate of Bitcoin (learn here how to make big money on Bitcoin) is fixed by the exchange during the transaction.
The exchange procedure becomes possible only after the user acquires a local currency – the Nigerian naira. Moreover, you need to open an account with a local bank where the currency will be stored. There's a minimum amount for exchange – 30 000 Nairas. If the client makes an attempt to use the company's services for a much smaller amount of money, then the site policy in his respect becomes extremely radical. The user will get his money back, but after this his account will be blocked. You can conduct the first transaction after you register with the site and go to your personal account. The home page isn't overloaded with unnecessary information – you can find enough materials to comfortably work here. Confirmation of the account on the resource is carried out via e-mail. A password and a link are sent to the mailbox, and using this data you can enter your personal account. However, there's a second level of authentication and the administration has the right to request information for additional verification of the user's identity.
Before getting down to work with the exchange, a newly-registered user needs to specify an available method to withdraw earnings. The creators of the site don't provide a wide choice of payment options. The company urges its users to have funds in a local bank, supported by the exchange. To start the transaction, go to the «Buy orders» tab and enter the amount in the Nigerian naira in the left field of the corresponding form, then in the right one you need to specify the cryptocurrency required for your purchase. The choice of crypto assets (learn here how to make money on digital coins) isn't rich. Currently you can choose from Bitcoin, Ethereum, Litecoin, Perfect Money and Bitcoin Cash.
Having filled in the necessary columns of the form, you need to click on the «Full Transaction» button. After this the system will need up to 12 hours to perform the operation, but more often 4 hours would be enough. As soon as the exchange confirms the transaction, a notification about its completion will be displayed.
Replenishment and withdrawal of funds
Nairaex enables its clients to replenish their accounts and transfer funds through a bank account or Perfect Money. There are several banks that can be attracted to work with funds on this site: Citibank Nigeria, Diamond Bank, Ecobank Nigeria, Enterprise Bank, Fidelity Bank and First Bank of Nigeria. Each client should open an account with a local bank in Nigeria to gain access to the operations of the exchange. However, opening an account is often possible only with the citizenship of this African country, therefore, the site isn't very popular with foreigners.
The withdrawal of funds occurs only through a local bank. However, it's carried out on the same day when the application is received from the account holder. The exchange doesn't support electronic wallets, bank cards. It doesn't support exchange with the use of fiat currencies. The exchange's options are quite limited, so it's initially designed for a narrow range of tasks.
Complaints about NairaEx
The NairaEx exchange offers a profitable and rapid exchange of digital coins. The site enables you to earn on the referral program and withdraw your funds on the day of the transaction. The company's clients highly praise the rapid reaction of the technical service to all user complaints and assistance in eliminating difficulties in using the site. The presence of the referral program on the website is perceived by many traders as a downside rather than an advantage. It's believed that the referral program doesn't enable to adequately estimate the trading resource, and the promotion of the website is too active for a product with a slew of restrictions that don't let traders freely work and earn.
A significant shortcoming of the exchange is that only local residents can freely work with it. Otherwise, you will have to make an effort to open an account with a Nigerian bank. However, even local residents don't always enthusiastically respond about the resource, labeling it as a scam. Often it's due to the fact that the site has a minimum limit for exchange at the level of 30 000 Nairas. If the trader works with smaller amounts, his account is blocked. In reviews we can see dissatisfaction with the exchange – customers complain about the closure of their accounts and theft of funds. Some of them note that scammers use a similar domain – nairaex.net, although the only real is nairaex.com. Unfortunately, inexperienced clients often fall into this trap and remain without their savings. Other downsides include the availability of only the English version of the site, a limited number of crypto assets and ways to conduct transactions.
Regulation
The head office of NairаЕx is located in Abeokuta, Ogun in Nigeria. The rules for using this crypto exchange are built around the local legislation. The developers do their best to protect their customers from scammers, so they ensure enhanced protection. First, when registering, you should specify your real e-mail address, to which the password will be sent. To pass the second level of verification you need to send any identification document to the support service. It can be a passport, your driver's license or even a voter card. Before sending your personal information, you need to take into account the fact that to conduct transactions you will need to open an account with a local bank. Foreigners should keep in mind that work with the exchange nairaex.com is quite complicated, since the project was created primarily for the citizens of Nigeria. However, foreign traders can try working on the site if they wish.
Checking the identity of the account holder is very important. Without it buying crypto assets on the site is impossible. Alternative ways of communication except e-mail aren't offered by the technical service. By the way, other local exchanges don't provide foreigners with an opportunity to register with them because instead of e-mail addresses, local telephone numbers are requested for verification.
Anyone willing to work with the exchange should comply with the rules of the resource. It's not allowed to transfer money to third parties. Ambiguous statements provoking dislike between users of different nationalities, age, sex, etc. It's forbidden to distribute advertisements or virus links. If the trader operates with the funds of third parties, he certainly bears personal responsibility for them without a possibility of involving the site in the dispute. Clients can work with the exchange only in an adequate condition. They shouldn't take drugs and psychotropic stuff.
Read the «Privacy Policy» on the website of the NairаEX exchange
Is NairаЕx a scam?
The NairаЕx currency exchange has a number of advantages, which users note in their numerous positive reviews. It's attractive and convenient and informative. It enables its clients to comfortably trade in digital coins, conduct fast transactions with popular crypto assets. The full-fledged trading in digital currencies is possible only for Nigerian users or for those traders who have an account with a local bank. It significantly limits its usefulness.
In addition, there are factors because of which traders doubt in the safety and reliability of the resource. Scammers easily entice users with a similar domain, block their accounts and withdraw their funds. Regular customers who have already mastered the rules of the site periodically complain about delays of transactions or blocking of funds for verification, but usually within a day all issues are resolved. Foreigners often point to limited opportunities for replenishment and withdrawal of funds, which complicates the work. Currently the Nigerian Naira turns out to be the only currency, which can be used to buy digital coins on the site (read the whole truth about digital coins here).
Would it be fair to call one of the active crypto exchanges on the Nigerian market a scam? What can we say about it now? The site is comfortable, it offers comfortable trading, its managers react quickly to claims, constantly improving the platform's safety. In addition, there's a sufficient number of positive reviews and it doesn't give us grounds to unequivocally call this exchange a scam.
Conclusion
The crypto-exchange NairаЕx is quite popular in Nigeria. This crypto exchange offers its clients a number of indisputable advantages: an informative website, convenient interface, fast transactions, to say nothing of the platform's highly responsive technical support. However, this financial service has come with a number of restrictions and they greatly contribute in the exchange's inability to attract foreign crypto traders. To our great regret a full-fledged work on the platform is available only to the inhabitants of Nigeria. It's a real problem to buy crypto assets here because only the Nigerian naira can be used to buy digital currencies on the site (see the updated forecast for crypto assets for 2018 here). However, if you, even being a foreigner, manage to buy Nigeria's currency and open an account with a local bank, you will also be able to make the most of all advantages of the resource.
As a matter of fact, the editorial office of the project FraudBroker.com is reluctant to state that NairаЕx is a pure scam. Real reviews from traders about the platform, which we are waiting for this review, will help to form its rating on our portal and warn traders against possible issues on the platform in the future.
Robots for cryptocurrency