A young promising project offers the client a profitable purchase and sale of bitcoin in the application system, where it is easy to find a suitable offer.
Read completely
Cryptocurrency exchange
Official website
Social media
Date of foundation

2014

Head Office

3422, Old Capitol Trail PMB, 989 Wilmington, DE 19808

Types of support
Support by phone
Languages

English, French, Spanish, Chinese, Indonesian, Russian, etc.

Founder

Ray Yousef and Arthur Shabak

The owner of the company
Manager
Minimum entry amount

Verified

Fiat Currency

from 1 USD / No minimum amount, the equivalent of any other currency

Exchange Commission

Buying cryptocurrency:

From

0.5

To

5

%

Selling cryptocurrency: No

For outgoing BTC transfers:

From

0.0004

To

0.00008

BTC / For external wallet /

1

% / For more than 5 transfers via domestic purse

For outgoing transfers USDT:

From

1

To

5

USDT / Dynamic Ethereum network commission + Paxful wallet commission

1

% / For more than 5 transfers via domestic purse

For outgoing ETH transfers:

From

0.002

To

0.01

ETH / Dynamic Ethereum network commission + Paxful wallet commission

1

/ For more than 5 transfers via domestic purse

Cryptocurrency conversion:

0.5

% / For any cryptocurrency

Terminals

Author's platform

Age restrictions
Number of users
Number of cryptocurrencies
Margin Trading
Tokenized assets
Free Demo Account
Types of accounts
Methods of replenishment

Bank card (Visa/MC), Wire transfer, Webmoney, Qiwi, UMoneu, Payeer, Cash, Gift card, Cryptocurrencies, etc.

Withdrawal methods

Bank card (Visa/MC), Wire transfer, Webmoney, Qiwi, UMoneu, Payeer, Cash, Gift card, Cryptocurrencies, etc.

Account currencies

RUB, UAH, GBP, USD, EUR, and more than 150 other currencies

Types of cryptocurrencies

USDT, BTC, ETH

Mobile applications
Trader training

Webinars, blog and helpful articles

A way to store cryptocurrencies
Fiat accounts
Scalping
Stop Loss and Take Profit Function
Exchangeability for fiat currencies
Terminal capabilities

Selling, Buying and Exchange

Basic verification
Extended AML verification
API
Bonuses
Affiliate Program
Benefits

Multilevel system of transactions and personal data protection

A large number of methods of payment and withdrawal

No commission on bitcoin purchases

Profitable affiliate program

Disadvantages

Sellers set their own commission

Company requisites

Legal address:

3422 Old Capitol Trail, PMB 989, Wilmington DE 19808

Overall assessment
Date of update

17.02.2023
Address
3422, Old Capitol Trail PMB, 989 Wilmington, DE 19808
Map
Subscribe to this company
Paxful is this a scam? Reviews and description
The Paxful crypto exchange is a young, but very promising project, which differs from most similar sites with a number of unique moments. Well, the project is oriented towards the peer-to-peer market, which enables both buyers of crypto assets and sellers to publish their offers. The developers describe Paxful as «PayPal + Uber» and the so-called «demotic Wall Street». So, when creating the resource the developers were focused on providing convenience and accessibility of the site to their clients, ensuring striking simplicity and transparency.
Of course, you'd like to know for sure whether Paxful is a scam or it's a crypto exchange, which is absolutely worth your trust, and which totally excludes the possibility of encountering a fraudster. The detailed review of its services will help to answer this and other questions.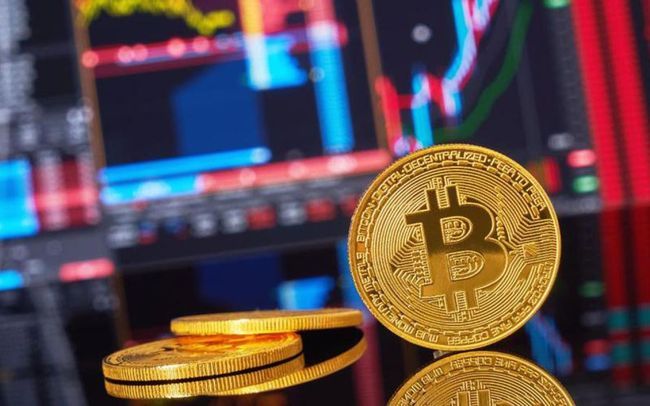 Paxful doesn't independently sell crypto assets. The site acts as an intermediary between the participants of transactions, serving as a space where the interests of the two sides intersect (buyers and sellers). This approach is a bit unusual, but it has its advantages for users. Unlike its competitors (Liberty X, Sparé), Paxful doesn't have a mobile application, but its customers generally neglect this modest flaw.
Work here begins with registration. The process is not complicated and it differs a bit from similar procedures of other crypto exchanges. The user specifies his email address twice in two different columns, he writes his login and password. According to the rules of the service, the password must be complicated. Later, a message with a link will come to his e-mail box, where the user can complete the registration process. Next, you need to pass verification. For this purpose you need to upload scanned copies of one of the documents that enable to identify your identity. For instance, you can use a copy of your passport, driver's license or ID card.
As an added bonus, all customers are offered an opportunity to sell gift certificates for Bitcoins to retail chains or individual shops, including those working on Internet sites. The system supports certificates of Amazon, Walmart, iTunes as well as other popular services. Anyone can effortlessly purchase such a certificate. For this purpose you only need to enter a specific type into the search tab and the exchange will immediately display a list of participants ready to come up with an offer for crypto assets. In case of any complications, you can contact the support service via email or telephone. You're also welcome to subscribe to groups of the exchange on social networks in order to be aware of its latest news.
The main function of the exchange is the sale of crypto assets (read here how to make a decent income on digital coins). After completing the registration procedure on the site and replenishing the trading account, you can start dealing with digital coins. There are several ways to conduct transactions. The client is asked to choose the most option suitable for him. You can even pay with gift cards. However, not all sellers are loyal to this option, and most participants of the site accepting cards set a high commission. However, in this case you don't need to have your account verified, but instant payments won't be available.
Having chosen a suitable offer, the customer is automatically redirected to the seller's page where he can see reviews of other visitors who have already cooperated with the company and explore the account. If in the process of acquaintance with the account the desire to complete the transaction disappears, you can return to the exchange and choose another offer. Having picked up the seller, you need to strictly follow the instructions of the site. They can be different depending on the payment method. It should be noted that Paxful isn't banned in other countries, but, depending on state laws, internal rules for sellers and buyers may vary. The transaction usually takes only a few seconds, but in exceptional cases it can be completed only in a week.
The crypt exchange has its own approach to commission payments. It doesn't charge fees from customers who buy Bitcoins (here you can learn how to quickly make money on Bitcoin). However, the seller of cryptocurrencies can set the payment for the deal, if he finds it necessary. The amount of the fee depends on the method of payment. Those who sell crypto assets, pay 1% of the amount of each transaction. There is a commission for the transaction of Bitcoins from one address to another. Participants in the transaction can themselves set the upper and lower limits of the transferred amounts. The administration of the exchange recommends, before proceeding to a particular transaction, to study the list of all limits and fees. As a bonus, users are offered an affiliate program. Regular customers can earn by placing a referral link on their website, account, social page. From the transaction amount of each attracted visitor, the client will receive 2% of the profit.
Replenishment and withdrawal of funds
You can buy crypto assets right after replenishing your crypto wallet on the exchange. There are many ways to do this. You can use a credit or debit card, popular electronic payment systems such as Neteller, PayPal, Skrill, Yandex.Money. Bank transfers, various gift cards (Amazon, iTunes, Steam, etc.) are available too.
In total, there are more than three hundred ways to replenish your trading account. Some of them are international, such as the Western Union system, others are focused only on certain countries. The same applies to the methods of withdrawal of funds. Their number isn't so impressive, but each user can find something convenient. The list also includes credit cards, bank transfers and electronic payment systems.
Complaints about Paxful
The versatility of the Paxful exchange as well as the stability of its work for the fourth consecutive year on the market gave grounds many traders to form a positive opinion about it. The developers' primary objective is to enable clients to conveniently buy or sell Bitcoins, and later other types of crypto assets (here you can read the whole truth about digital coins). As customers think, it's possible due to the fact that different ways of conducting transactions are offered.
Users positively evaluate the work of the system. It's highly praised by both sellers and buyers. Paxful can even be called one of the few exchanges about which participants don't complain. Negative feedback on the site isn't available yet, notwithstanding the service has already been operating for the fourth year. The resource clearly fulfills all of its obligations and user information is under reliable protection.
Regulation of crypto exchange Paxful
The crypto exchange Paxful started its activity in 2015. It's registered in the USA, so the resource adheres to the legislation of this country. The developers pay much attention to the security of financial operations of the site. Therefore, several methods of protecting the funds and personal information of clients have been implemented. The Comodo algorithm ensures the complete inviolability of personal data by encrypting information. The exchange complies with all the requirements of the PCI-standard of security. Paxful servers have received reliable protection based on the principle used in banks. All registered users have their own wallet on the site, it's protected by a strong password. During each authorization, two-factor authentication must be re-entered. If you want, you can add a new level of protection to your account – a complex password, including uppercase and lowercase letters as well as symbols and numbers.
As for users, they're obliged to adhere to the rules of the company. They're also expected to comply with the legislation of the country of their residence and the country of the company's registration. The trader shouldn't conduct criminal activities, use drugs or make attempts to cash in on other users of the system in a fraudulent manner. If you want you can leave a comment with your own opinion about the activities on the site of a particular trader, but it should be noted that when writing such a review it's forbidden to use offensive words. Any violations of the rules of the exchange will be punishable by a ban of trading operations.
Is Paxful a scam?
Today Paxful is quite popular with traders. It has several advantages over other similar services. The site is offered in six languages. Registration isn't time-consuming. The level of protection of the site is very high. The company guarantees the complete security of personal information and funds. Customers have an opportunity to earn on the affiliate program. It's convenient to track reviews about potential partners on their personal pages. A trader can refuse to buy Bitcoin, if in the process of acquaintance with reviews and information about the partner of the transaction, something does not suit him.
Traders are offered an impressive choice of ways of replenishing and withdrawing funds. The site cooperates with international payment systems, supports bank transfers, credit and debit cards. There are also options for conducting transactions that have to do only with a certain country. The technical service responds quickly to customer complaints. In spite of the fact, the site has been operating on the market for four years, there aren't any negative reviews about it on the web.
Can we label one of the most popular crypto exchanges as a scam? Probably, we can't. The exchange positions itself as a successful resource, opening new opportunities for participants of the crypto market.
Conclusion
The company is deservedly called a reliable trading platform. If you need a stable platform on which you can quickly and profitably buy and sell Bitcoins, using different ways of paying for deals, then Paxful would be the right choice. Since the commission fees are set individually by the participants of the transaction, each client will have to independently search for suitable orders for the purchase and sale of digital coins (here you can read a real forecast for crypto assets for 2018). Beginners can get caught up in offers with inflated commission sizes, but it can be easily avoided , you just don't need to rush to the first sentence. Instead, carefully review the information provided in the vendors' accounts.
The editorial office of the project FraudBroker.com won't call this exchange a scam. However, we expect reviews from real users of the site, which could adjust its rating.
The company in the ratings
Robots for cryptocurrency
Activity
New

0

Resolved

0

Not resolved

0
New companies on the site