The innovative platform uses the power of artificial intelligence and allows you to increase the efficiency of the trader in the Forex market.
Forex broker
Website
Social media
Date of foundation

2015

Head Office

Level 10, 90 Arthur St, North Sydney, NSW 2060, Australia

The owner of the company
Types of support
Support by phone
Languages

English

Terminals

MetaTrader 4

Min. first deposit
Broker fee
Spreads
Free Demo Account
Adjustable
Regulators
Types of accounts
Features of trade

Copying the best deals, automatic trading, selecting the best strategies using artificial intelligence

Methods of replenishment

Moneta.ru, Neteller, Qiwi, Skrill, Webmoney, Wire Transfer, Euroset, Yandex.Money, Bank Card (Visa/MC)

Withdrawal methods

Neteller, Qiwi, Skrill, Webmoney, Bank Transfer, Yandex.Money, Bank Card (Visa/MC)

Mobile Trading
Weekend trading
Tournaments / contests
Trader training
Contract Difference Commission
Swaps
PAMM trading

Every trader can become a manager, and an investor can invest in a manager-trader

Analytics

Trading control tools, including Equity Curve calculator, informative statistics, intraday VaR (Value at Risk) calculator, etc.

Margin Trading
Affiliate Program
Benefits

Reliability and transparency

Cooperation with many well-known Forex brokers

Profitable affiliate program

Disadvantages

Complaints about individual carriers

Insufficient channels of communication with technical support

Company requisites

Legal name:

PsyQuation Pty Ltd.

Legal address:

Level 10, 90 Arthur St, North Sydney, NSW 2060, Australia

Date of update

26.08.2022

Overall assessment
Address
Level 10, 90 Arthur St, North Sydney, NSW 2060, Australia
Map
Subscribe to this company
PsyQuation is it a scam? Reviews and description
Forex trading is a risky business, but with the strong potential for building a financial future. The Australian company PsyQuation aims to help traders make more intelligent trading decisions. Launched in 2015, the PsyQuation project uses profiling of traders' behavior and sophisticated algorithms that can analyze and give recommendations to help improve trading results, as well as more attentively look at trading behavior, eliminate errors and make more profit.
Still, PsyQuation is a dilution and unsafe analytical platform for work or a serious Forex organization? You can get answers to these questions by reading our review.
PsyQuation trading conditions
From the very beginning, PsyQuation has been positioning itself and its products as a profitable partner not only for private traders trading on the Forex market, but also for Forex brokers providing access to the market for their clients. These are for instance ForexStart, AMarkets, Alpari etc.
According to statistics, 95% of traders lose their money on the market and only 5% stay profitable. Since the launch of its first beta version of the software in May 2016, PsyQuation has trumpeted that its goal is to change these statistics in favor of private traders through the use of analysis and training algorithms applied in Proprearity trading companys, complemented by self-learning artificial intelligence (Forex trading training).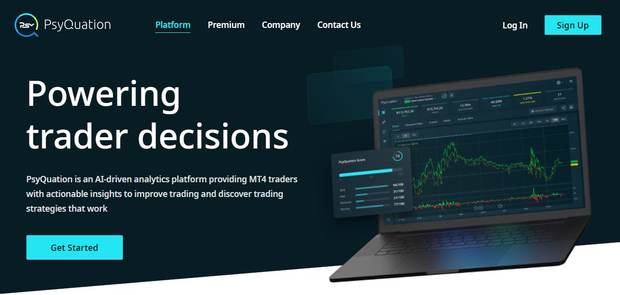 PsyQuation has also managed to gain the trust of brokerage companies. Cooperation with it often means honest and open work of a broker, as the goal of improving the trading results of private traders can be positive for an honest broker, who earns only on the commissions that he receives for transferring the client's transaction to his liquidity provider and then to the real market (full truth about Forex).
After all, the statistics, which speaks about the losses of 95% of traders, does not allow brokerage companies to build long-term relationships with new clients, because most of them, having failed, leave the market and never come back. PsyQuation also offers a number of tools to help clients keep track of their trading progress, including the Equity curve calculator, informative statistics, intraday VaR (Value at Risk) calculator and much more.
PsyQuation applications offer unique analytical data on behavioral profiling, which helps a trader to determine the patterns in his or her trading behavior and how they affect the ability to make a profit. Depending on a trader's personal risk profile and trading habits, PsyQuation can help a trader to improve his trading performance and, most importantly, to keep him on the right track, helping him to set and achieve realistic trading goals using a unique tool called a behavioral profile index. In fact, this index serves as an information point that encourages the willingness to accept offers to improve trading from the service, as well as to punish for ignoring such offers.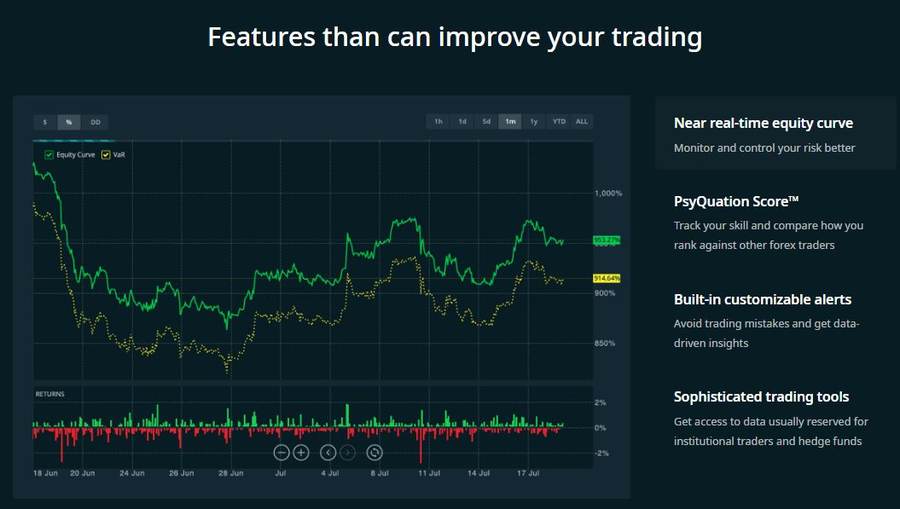 psyquation.com platform
The application is a toolbar in a web browser and can be accessed by any client using the MT4 trading platform. The PsyQuation Control Panel is designed to display the most important aspects of a trading account. The data displayed immediately after logging in to the PsyQuation platform is available in a clean and easy-to-read form. The project team has carefully developed the toolbar so that it also displays the summary and gives advice on how to improve the overall performance and profitability of a trader.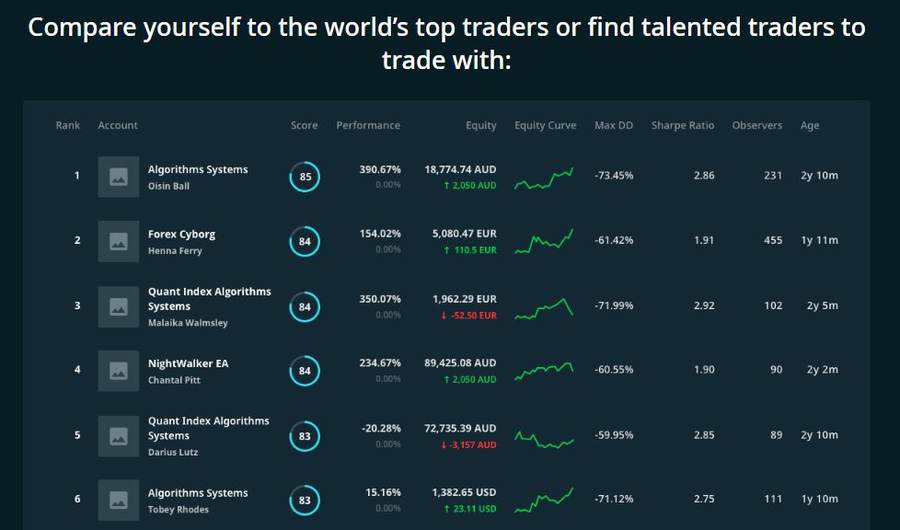 Since a lot of things happen at the same time during trading, trading can be very stressful sometimes. Tools based on self-taught artificial intelligence allow you to guess the trader's forecasts, find out which of his guesses are false in order to continue trading without making a fatal mistake.
To start working with PsyQuation services, you need to register a trading account with one of PsyQuation 's partner brokers. The next step is to request access to the PsyQuation application from this broker. After that, the PsyQuation application will get access to the trading data received from the broker, analyze them and provide a number of recommendations on how to improve your trading habits.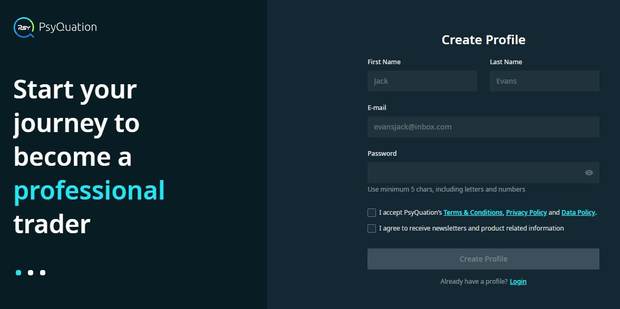 PsyQuation company quatations
PsyQuation is not literally a Forex broker and does not bear any responsibility for the correctness of the quotes provided to the client. In the legal documents related to financial services published on the official website psyquation.com, PsyQuation pays special attention to this. Although the number of brokers here is quite limited, PsyQuation recommends that traders carefully read the documents disclosing information about products and conditions provided before starting cooperation with the selected broker.
psyquation.com demo account
Traders do not have to pay for the use of PsyQuation software. Instead, the Forex broker bears the costs of using the PsyQuation software and pays a commission to the project. Besides, there are no additional brokerage costs when opening an account with PsyQuation
A demo account can be used in cooperation with a broker. PsyQuation has developed a plug-in that allows you to connect the platform to any Metatrader 4 terminal from a company that is not a PsyQuation partner. However, the trading tools provided by the company will not be available and will be activated only after the premium access fee of 97.50 USD per month is paid.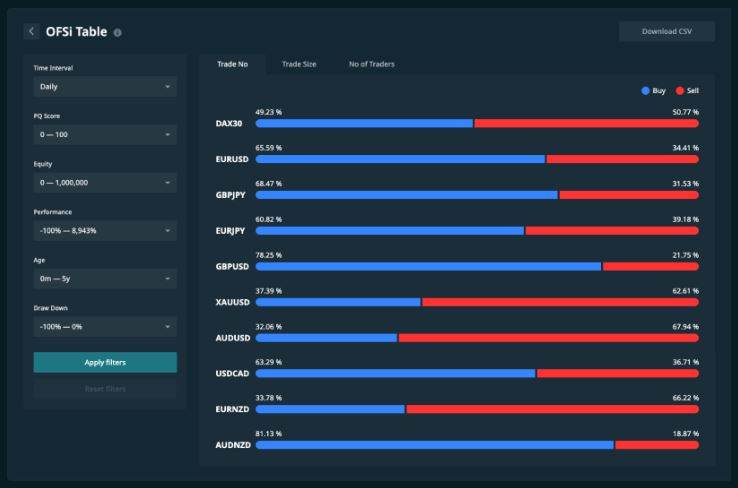 PsyQuation mobile application
The project offers its clients mobile applications (Apple, Android) following the trends in Internet trading. Having downloaded them, the client of the company can use the opportunities of the platform from his smartphone.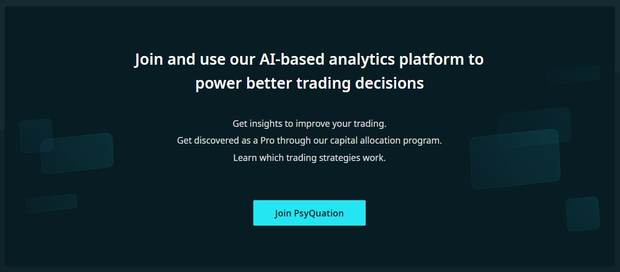 PsyQuation bonuses
There are no bonuses in PsyQuation company.
Deposit and withdrawal
When working with a partner broker of the project, all deposit/withdrawal transactions are made in the brokerage system by any available means. Payment for access to PsyQuation 's trading services in case of connecting a brokerage account with a company that is not a project partner is made only through Visa plastic cards. At the moment, there are no reviews of PsyQuation's traders in the network, although the project has been working since 2015 and its clients probably already have some evaluation idea about it. Nevertheless, we are not ready to evaluate this fact in a negative way, but we will continue to monitor this issue.
Complaints against PsyQuation
There are no feedback about PsyQuation in the Internet today, though this project exists since 2015 and its customers most likely have some idea about it. And yet, we aren't ready to regard this fact in a negative way, however we will keep monitoring this issue.
PsyQuation broker's regulator
PsyQuation is not a full-fledged broker or organization offering financial management services to clients or providing access to financial instruments traded on the markets. That is why PsyQuation is not regulated by specialized bodies that control the provision of services on access to financial instruments in the markets. The regulator, which can be contacted by a client in the event that preliminary negotiations fail, is Australian Securities and Investments Commission (ASIC, AFSL no. 218770).
psyquation.com User agreement
The rules of cooperation with PsyQuation, published on the official website psyquation.com («Terms and Conditions»), look quite standard for the majority of serious companies registered in non-offshore jurisdictions. However, before making a decision to start working with a company, it is necessary to pay attention to the important issues that may be inconvenient for the company, as well as potential risks in the future, especially for the client, who bears the costs associated with access to the project. In particular, the first important point is that, in the event of a major disagreement, all actions aimed at resolving conflicts in court should be carried out in accordance with Australian and Australian law:

Another point that will be important to the project's clients is that the company does not bear any responsibility in case of inoperability, inaccessibility or trivial shutdown of its resource:

This point, of course, is not particularly important for a novice or trader who already has experience and is used to relying on his already formed understanding of market processes. However, if we assume that the company's services have allowed a trader to significantly increase his deposit, then in this case, the failure of the program can promise him a significant loss. Such a loss falls into the category of risks called «over-the-counter risk» in the professional environment, which means that it does not depend on the trader's decision, or on the state of the market and is often completely uncontrollable.
Is PsyQuation a scam?
Since its establishment and its first product launch in 2016, PsyQuation has perfectly proved itself in the financial environment and is interesting for both traders and a number of brokers. At the same time, there are not many companies willing to cooperate with PsyQuation and present PsyQuation's capabilities to their traders. What is the reason for this? Perhaps, with the business models of Forex brokers, which are not always designed for the development of a trader within the company in the long term.
It was not possible to find any negative feedback about the company's products on Western resources, as traders using PsyQuation analysis software do not bear any financial burden, and the broker pays for the use of the company's service. Investors using PsyQuation services often adhere to the principle that money loves silence and does not give the results of their investments to the public.
At a time when artificial intelligence is only beginning to be talked about and products based on it are being introduced to the market more and more actively, PsyQuation is already well established in its segment, using the latest technological processes in its work. But the main thing is that, according to many opponents of artificial intelligence development, it is not clear how the collected and analyzed material will be used in the future? How will the experience of private traders who do not have enough knowledge be used? Will the data fall into the hands of large hedge funds to create algorithms that work against private traders? However, if we put aside thinking about the role of companies that use artificial intelligence and the future of such technologies, PsyQuation is an excellent example of openness and accessibility. It allows you to use a huge amount of data about traders' work and apply it individually to each player in order to increase their competence in trading on financial markets. All this allows us to confidently assert that PsyQuation is not a swindle or a scam.
Summary
PsyQuation company is innovative and ambitious in its goals and in the tools used to achieve these goals. Since the beginning of its operation, the company has focused on the use of artificial intelligence, which allowed it to accumulate a significant base for further analysis and processing of received data.
All this is aimed at simplifying the trader's work and offering him a product that will make his work easier. Today the project looks good enough, so we will not conclude that PsyQuation is a swindle. However, our users' feedback about the project will not only protect traders from possible troubles when cooperating with it, but will also have a serious impact on its rating on our project.
Rating of reliable brokers