Trading on Forex
Forex trading is one of today's popular sources of income on the Internet. Previously, forex (Forex, FX, from the English FOReign EXchange - "foreign exchange", Wikipedia) was available only in a particular professional environment, today everything has changed, with the rapid development of the Internet and the arrival of it in every home, there are more and more people who are interested in generating a stable income on the Internet.

Forex is an international financial market, where currency acts as a commodity. It was created to exchange currencies, operates around the clock, includes a large set of trading, investment and speculative operations implemented with the help of a complex system of institutions (banks, dealers and brokers, insurance companies and pension funds, etc.).
Trading in the forex market has become an affordable way to earn a high income. To start working in the financial markets, all you have to do is to take a training course, learn, what is forex, right choose a broker and trading platform, get a quick registration and demo trading and start earning the kind of income you need to achieve your life goals.
So what is Forex trading and how do you make money on it?
It is, if I may say so, an exchange with its own rules, where, if desired, anyone can trade by correctly using data on the rise and fall in the value of currency quotations.
The market provides a huge turnover of funds per day, it has no geographical restrictions, it is large in its size and opportunities, it is easily accessible even for traders without special education. Today, a large number of Internet traders are working at the exchange, trading currency or CFD contracts from the comfort of home, considering Forex as an additional or main source of income.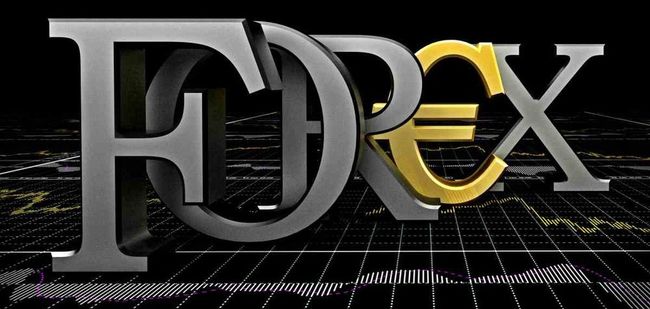 With no specific trading floor, forex trading provides an opportunity to make real money by taking a certain position in relation to a currency. Forex works according to a simple rule: a trader trades one currency against another, buying the value by which the currency should rise (long position) and sells the one whose price should fall (short position). In this case there are not many currencies (EUR, GBP, JPY, USD and CHF), unlike the large set of instruments in binary options, which allows you to focus on their movements and easily follow the changes.
In order to achieve good results, speculators study profitable strategies, reliable indicators and trading terminals, technical, fundamental analysis. So, trading on the forex market lies in the ability to correctly assess information, analyze charts, choose the right position to enter, place buy and sell orders, in the ability to correctly choose a forex broker.
Top 5 best forex brokers for forex trading
Basic concepts in forex trading
Long - is the opening of a long position aimed at buying currency.
Short - is the opening of a short position, which aims to sell the currency.
Lot - is a measure of transaction volume, which is the standard unit of currency sale or purchase transaction.
Transaction volume - is an indicator of the size of the bet, which will allow to increase the income significantly (if the volume is large), or to make it less significant (if the volume of the transaction is minimal).
Type of order execution - is a variant of the order transmission; it can be exact and market:
Precise execution (Instant Execution) - instant execution of an order at a declared cost.
Market execution (Market Execution) - the type of order execution, in which the order is executed not at the declared value, but at the market value.
Ask (Ask) is the price at which you can buy currency.
Bid (Bid) is the price at which a currency can be sold.
Spread - The difference between the cost of a bid and an ask, on which the broker earns; can be fixed and floating:
Fixed spread - is a type of spread that always has the same value, is stable, does not change its value under the influence of different factors (market fluctuations, changes in volatility, time of day).
Floating spread - is a type of spread that, unlike a fixed value, changes its value depending on various factors (during sharp market fluctuations, at different times of the day, etc.).
Stop Loss (stop loss) - is a pending order, which allows you to fix the income and stop losses, automatically closing the transaction, if the selected currency starts to move against the trader's position.
Take Profit (take profit) is a type of order, which allows you to earn income by automatically closing the trade as soon as the selected currency reaches the required level of value.
Pending order - is a specially established order on currency purchase-sale in the future at the set price. Types of the pending orders are:
Limit:
Buy limit - is a pending order to buy a currency at a lower value than the current price. The order is set by the trader, who expects the price of the asset to decrease.
Sell limit - is a pending order to sell currency at a price higher than its value at the time of opening the order. The order is set by the trader in the expectation that the market price will rise to a certain level and then begin to fall.
Stop:
Buy stop - is an order to buy currency at a higher value than its indicator when placing the order, which is set by the trader, calculated on the increase in value.
Sell stop - is an order to sell currency at a lower price than its indicator when placing the order, which is set by the trader, calculated on the decrease in value.
Video taken from the channel 
Alfa-Forex
on YouTube
Forex Trading as an Affordable Way to Make Money via the Internet
Forex trading has become one of the most popular and accessible sources of income on the Internet. To get acquainted with the possibilities of this market and learn all The truth about the forex market anyone can do it. In order to get a decent income a trader should be guided by a simple principle "buy cheaper - sell dearer", remember about the rules of money management, about pending orders, stop losses, etc. However it is not a simple speculation, but an impressive analytical activity, so only serious users become professional market players and such work becomes permanent for them.
There is not much a trader can do in forex to form an order: just place a position (long, short), indicate the volume of the transaction, using also orders, types and options of order execution. And yet, for the income from Forex trading to be stable, you need to remember about continuous self-improvement: reading professional literature, thematic forums, taking special courses, searching for profitable strategies, testing the indicators. As a variant of freelancing, remote work in the Internet, Forex deserves to be developed and to achieve more with its help.
Video taken from the channel 
AMarkets
on YouTube
What is the difference between forex and binary options trading
The difference between forex trading and binary options exists, it is worth knowing for future traders. In order to make money from the forex market, the trader needs to get the quotes to be higher by a significant number of pips, following the specified forecast, and then the trade can be closed. The process is different when it comes to binary options trading: the trader does not need to follow the forex chart to earn as many pips as in the forex; here only one pip following the forecast is enough for the price chart to be as profitable as possible.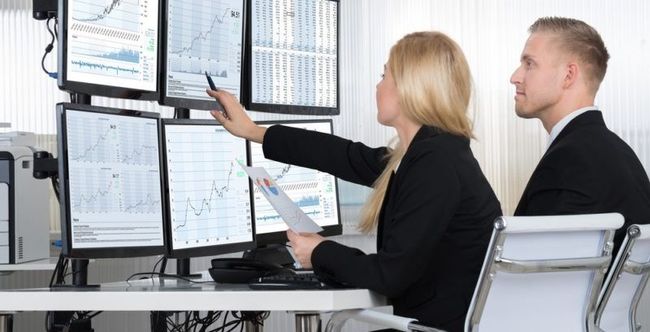 In addition, in options, you know in advance the time of the end of the transaction (expiration), while in the forex market you have to fix the time yourself, which increases the risk of losses. Such losses are excluded in binary trading - here the trader cannot lose more than he bet on the deal. And still, for serious traders it can be more profitable to work on forex, which will allow to get higher income, if to trade according to the trend and to use the orders correctly, to take into account the spreads, etc.
Why do you need a broker?
In order to start trading on Forex, a trader, first of all, needs an intermediary, which serves the trading process and provides opportunities for comfortable and profitable work, having certain experience and reputation. Broker is, first of all, a serious legal entity which provides access to trading on Forex market where traders execute operations independently, acting in accordance with the system allowed framework. It is important to be particularly careful about choosing a forex brokerThere are a lot of such organizations on the market, both the absolute leaders and new companies. The choice of a broker in this case will be influenced not only by the actual reviews of traders in the network, license availability, work experience, but also by such parameters as spreads, accuracy and speed of order execution, availability of bonuses, promotions, etc.
After signing a contract with a broker, the trader gets access to a free demo account, a functional trading terminal, analytics, training materials and other options. However, the broker's role does not end there, it guarantees the execution of orders within a short period of time, provides trading (credit) leverage - that is a kind of interest-free credit, which can be used when working with currencies, as well as a wide range of ways to deposit and withdraw funds, advice, etc.
Platform for forex trading
As the producer of one of the world's most popular trading platforms rightly noted: "Successful trading on financial markets begins with a user-friendly and functional trading platform" (from metatrader5.com). And it's hard to disagree with that. Choosing a reliable broker is only half of your success. The other half is a correctly chosen terminal, which you will be able to understand and make full use of all its capabilities.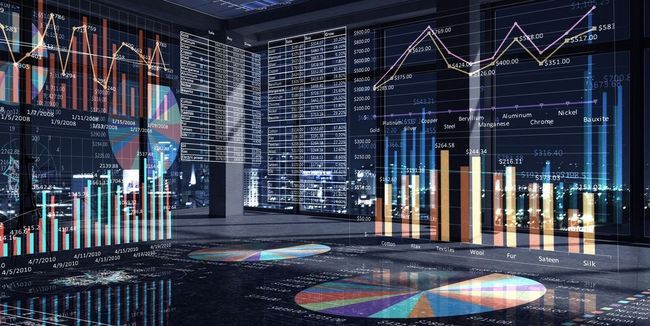 Today there are many forex trading platforms (for example, MetaTrader 5 (go online), NinjaTrader (go online), ZuluTrade (go online), SpotOption (go online), Mirror Trader (go online), etc.) and to choose among them suitable for you, keep in mind that the terminals must have such qualities as:
Security that will keep your funds and personal data safe from online intruders;
Functionality, or the availability of advanced features for trading, analytics through indicators, graphical elements, testing strategies, tracking transaction history;
The convenience of the program, the presence of an intuitive interface, user-friendly design, color design - all this should not prevent you to do the main thing, place orders, receive and increase your income;
The presence of a demo account, which brokers usually provide free of charge, is needed to test the capabilities of the system without the risk of losing personal funds;
Availability of training materials, courses, webinars, which are usually provided by all the leading Forex brokers.
Forex trading on Android and Apple
With the rapid development of mobile technology, making money on forex has become possible with the help of convenient and functional applications. Most of the leading companies offer applications for trading on mobile devices, most of which are free programs that traders can easily download from the broker's official website. Usually the applications contain a mini-copy of the trading terminal, a personal cabinet with the ability to deposit and withdraw funds, indicators and graphical elements for analytics and testing trading strategies.
The advantage of such solutions is that the trader can fully trade in the forex market (as well as work with the balance of the deposit, analytics, strategies) when it is convenient for him: from anywhere in the world, at any convenient time. Nowadays, in order to access the market and the personal cabinet it is not necessary to have a computer at hand, just a smartphone and Internet connection.
Money management when trading forex. 10 rules of money management
Professional traders confidently say that, as one of the main moments of successful trading, money management or otherwise "money management" will allow a competent approach to income planning and ensure the inflow of stable online earnings. And it is so, using the rules of money management in trading, you can achieve great results, new traders who forget about them come to failure. Being aware of the fact that the market has increased risks, it is necessary to follow the rules of money management, to be able to manage your capital properly.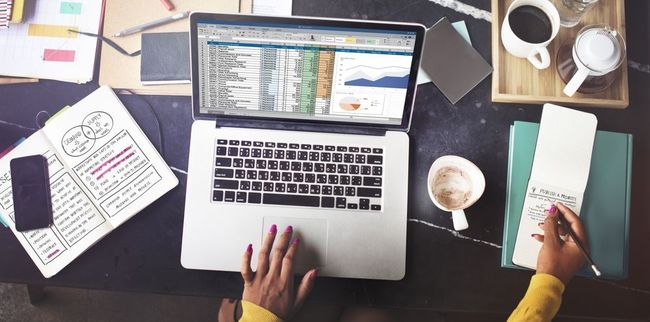 One of the founders of the rules of money management is the legendary trader D. Livermore, who defined the five points on which modern money management is based:
Try not to lose money all at once, that is, do not invest all of your capital in one transaction.
Use a protective order in order to protect your capital from losses and risks as much as possible.
Determine the cash reserve you can trade forex with.
Allow the position to grow on a profitable trade, allowing for small losses.
Translate income into money and keep it in reserve. To these rules we will add the following, no less important for a trader:
Avoid large losses and losses by keeping them between 2 and 5%, which is worth keeping in mind when setting stop losses.
It is worth observing the ratio of profits and losses, to introduce a take profit to stop loss ratio of z to 1, that is, the profit should be three times greater.
Do not open many trades at once, the market does not like greed.
Do not try to win back if the trade is not in your favor; take a breath, calm down, or better still, leave the market - so you save money.
Avoid unnecessary emotions; trade calmly, balanced, make clear decisions and be confident.
Sometimes professionals declare that money management is much more than a trading strategy, it is an opportunity not only to win, but also not to lose. Remember that, use the rules of money management in trading.
How to trade forex correctly?
How to trade on Forex and where to start trading - this is one of the most common questions for beginners. In order to succeed you have to find time for serious preparation for trading, to understand clearly what goal you want to reach and what you want to achieve. To be able to trade on Forex properly, you have to:
Get a good training in trading, market fundamentals (know about the laws of markets, the formation of supply and demand, about trends, support and resistance levels etc.). It can be both free courses and paid professional training programs. In any case theoretical knowledge on how to trade on forex is the basis of your further success.
Read books about the market, the experience of successful traders from around the world.
Find a forex broker and monitor broker ratings to make sure your trading is reliable.
Try out demo trading on a virtual account in order to get acquainted with the possibilities of the market and the trading system in practice.
Try to make the first deals on a real account, remember about the instability of the market, possible losses and learn to deal with them calmly.
Seek out and test trading strategies that will help achieve good returns.
Develop a trading strategy that takes into account your capabilities and strengths, uses the tools and knowledge you've proven, and generates a decent income.
Constantly improve yourself: read books, test trading techniques, get acquainted with traders, build your psychological preparation for trading.
Video taken from the channel 
STForex Ltd
on YouTube
Forex trading a scam for suckers or the truth?
Forex trading - is it a scam for suckers, or is it still a real opportunity to make money? The answer to this question interests everyone who is thinking about getting income on the Internet. The situation is complicated by the fact that in the general access there are a lot of negative feedbacks, life stories about that Forex took all the money and did not give an opportunity to earn, it would seem, his own. And these reviews are true, but the whole "salt" is in something else. Yes, people confidently state that Forex is a fraud, Forex is a scam, Forex is a deceit. But, having started forex trading, how honest were they about themselves - what was their training, experience on a demo account, what were their actions, etc. The whole truth about forex is that unprofessionalism and unpreparedness are the first cause of negativity on the Internet.
We are not going to argue that reviews should be only positive, it is wrong and unnatural, but there should not be a general negativity. And there is no such thing with forex, because there are many examples of successful traders who appear on TV, give interviews, who live a different life and are not ready to stop. The presence on Forex market of cheats and swindlers, who see their goal only to take money from traders and disappear is the second reason of the general statement that Forex is a fraud.
To be able to distinguish a scammer from a serious organization, as in a supermarket, is to be able to distinguish a dubious offer from a quality one, which can save you from buying a tainted product by making the right choice and saving your budget. Only products we know how to choose, but a serious broker for bidding is not. Finding a reliable broker is also an important job, which consists of studying the reviews of traders and website materials.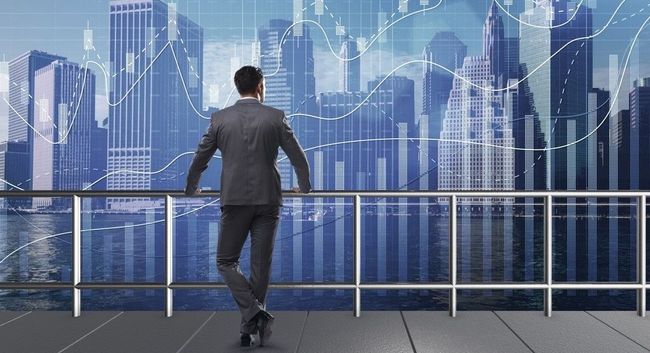 The market and its essence is the third reason why more and more traders confidently state that forex is a fraud and a scam. When starting to get acquainted with Forex you must know that the market on 100% cannot be predicted, it is chaotic and dynamic. You need to be able to adapt to it by correctly using risk management, money management, stop-loss. If we take chess as an example, no professional can accurately predict the opponent's course of action, but he knows how to do much more - to build a line of defense and not to lose his position.
In forex it is available only to serious market players. So what is the problem and why, for most of us, forex is a fraud, forex is a scam? Only for one reason - the unwillingness and inability to spend enough time to prepare for work, the blind hope for instant earnings, greed. And yet, if you are ready to work hard, you have a great chance to succeed in forex trading.
How do I start to trade forex?
How to start trading on Forex - it's very important to get an answer to this question for everyone, who starts to get acquainted with the financial market. In order to prevent Forex from becoming a scam and fraud for you, you need to be seriously prepared by following some important points:
Decide for yourself what you really need. Forex gives you the opportunity to earn income, but are you ready to work for it, always improve your knowledge, learn to analyze the market, track its dynamics.
Then, having realized that you want to try yourself in forex trading, you can start training: take courses, participate in webinars, read more than one book.
Choose a broker to whom you can entrust your capital and reach the necessary heights.
Trade on a demo account, in order to test their knowledge and skills, convenience of the terminal, etc.
Switch to a real account and start earning real money, necessarily using the rules of money management.
Is it possible to make money from scratch on forex?
The whole truth about forex is that it is possible to make money from scratch here. And absolutely to any trader. To do it you have to watch the news, actions and bonuses, organized by Forex brokers. The brokers hold some non-deposit actions especially for newbies of the market who have a good chance to earn the decent income just having started to work on Forex.
Video taken from the channel 
Forex Academy
on YouTube
How much can I earn in Forex?
And indeed, how much can you earn on Forex? A good, but complicated question, because your profitability from Forex trading will be influenced by a large number of factors: how much you are theoretically prepared to work, how effectively you worked on a demo account, can you really trade in an unpredictable market, analyze the market situation, use the rules of money management, make informed decisions.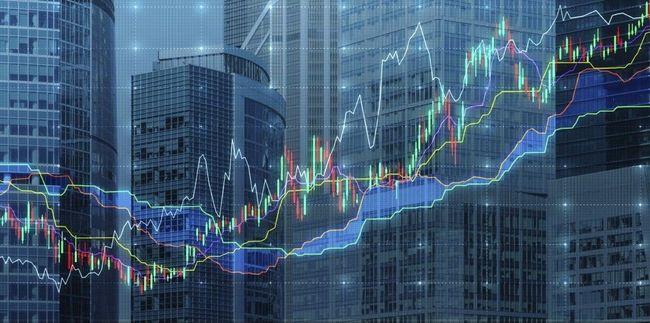 Besides, the factors determining your profit will necessarily be the following: market condition, deposit size, availability of a profitable trading strategy. Generally, traders answering the question "how much you can earn on Forex" talk about 15-20%, some investors mention 40% as a good result of work. Professionals of Forex, understandably, earn much more - from 100%, but you should understand that only your experience, your possibilities and desires separate you from such profitability.
30 August 2022 in 20:53

22 July 2021 in 23:07

1 June 2020 in 18:28

9 November 2018 in 20:43

4 December 2017 in 14:07