The company cooperates with major carriers, providing its customers with favorable conditions and rates for the search and purchase of air tickets.
The company
Official website
Social media
Date of foundation

2013

Head Office

Schönhauser Allee 180 10119 Berlin Germany

The owner of the company
Types of support

Chat

Feedback form on the site

Help Center

Support by phone

Languages

English, French, Spanish, Italian, German, Russian, etc.

Company Services

Ticket Reservations, Ticket Refunds, Buying Flights

Project Features

Search for cheap tickets for any mode of transport

Adjustable
Regulators

Internal Revenue Service, USA

How to pay for your order

Bank card (Visa/MC), American Express

Mobile applications
Project regions

Europe

Mode of operation of the company
Availability of online payment

Online bank card can be used to pay for any service

Personal account

Personal profile stores information about the user and orders

The need to register on the site

Registration is required to receive bonuses and participate in an affiliate program

Affiliate Program
Benefits

You can buy tickets for any mode of transport

No need to enter additional data

Large selection of transportation companies

Disadvantages

There are delays after paying for the ticket

Company requisites

Legal address:

Schönhauser Allee 180 10119 Berlin Germany

Date of update

12.02.2023

Overall assessment
Address
Schönhauser Allee 180 10119 Berlin Germany
Map
Subscribe to this company
Omio is this a scam? Reviews and description
Omio
- it is a modern and convenient
ticketing service
on a plane, bus or train. If you are looking for a ticket for any type of transport, the service will show you the most favorable and comfortable offers from dozens of companies-carriers. Not long ago the service was called GoEuro, but after rebranding the site was called omio.ru.
Omio's unique platform allows users to find the fastest, most convenient and cheapest flight or ground transportation options. Purchasing tickets on Omio saves you money and time. Let's try to find out if Omio is a scam or a reliable service you can trust.

Why Omio?
Omio is an international team of professionals who have already thought through all the most complex aspects of travel arrangements for you. You no longer need to think about how to get to your destination cheaply and quickly, because you can rely on Omio.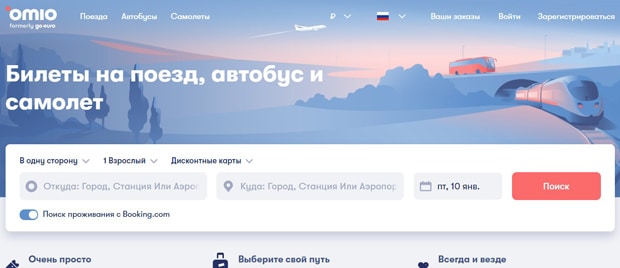 Today, the company has a team of more than 300 employees from more than 45 countries. All these people are working to create a convenient system for you to travel anywhere in Europe. Omio is truly unique because you can buy tickets for any mode of transport on one page. Today you can look at travel in a new way, because you don't have to think about anything else, you just have to relax and enjoy life.
How do I register at omio.ru?
To register on the site omio.com, select the language first. Automatically, when you select a language, the currency is set. After that, click on the button "Register" in the upper right corner of the home page and the registration form will open in front of you. The service allows you to register with your Facebook or Google account. If you do not have these accounts, you can open an account with your email and password. Please note that by creating an account on the service, you agree to the terms and conditions and the site's privacy policy. Once you have chosen the registration method, click on it and follow the system prompts.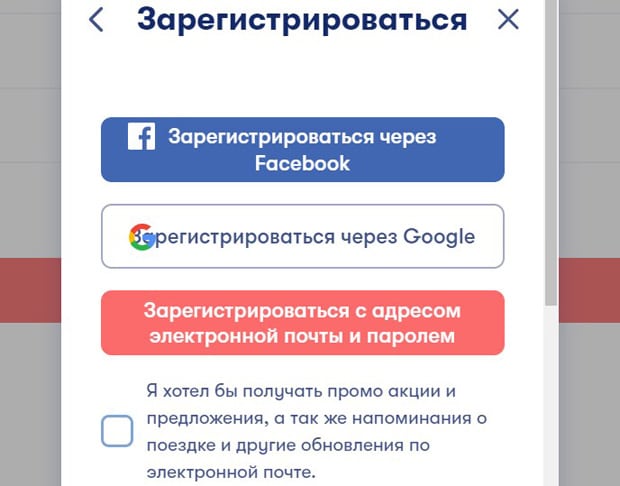 Omio's Personal Office
After registering on omio.ru you will have access to your personal cabinet. In your personal cabinet you can fill in passenger data, track your orders, choose your payment methods, keep track of bonus accruals, and receive notifications. The user's personal account has an intuitive interface and has all the features you need to plan trips and keep track of your orders. The account is password-protected, which prevents unauthorized access by third parties.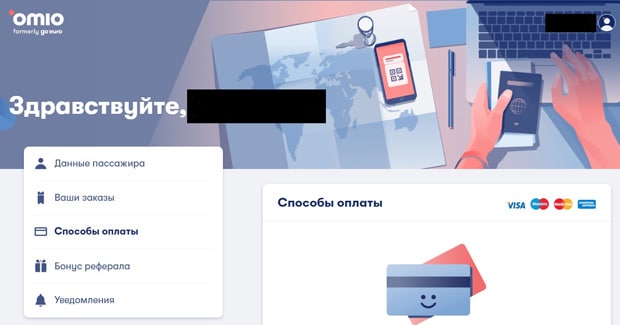 Mobile application
Today, the Omio mobile app is rated as one of the best travel apps. Already 18 million users have downloaded the app to their smartphones and tablets. Not only does it allow them to quickly book flights, bus or train tickets, but it also allows them to choose a reliable carrier and make secure online payments.
When you book and buy tickets in the Omio mobile app, you will receive an electronic ticket that does not need to be printed out, you can simply save it to your phone and show it to the controller. The Omio mobile app supports all the functions of the official omio.ru website. It can be downloaded from the official AppStore or Google Play.
How to buy tickets on omio.ru?
In order to buy a ticket on the website omio.com you need to find an available flight. Searching for a ticket takes literally a few minutes. In order to find a suitable flight you need to select the type of transport - airplanes. Then you can choose one of the popular destinations or enter your route in the search form.

Specifying the city of departure and city of arrival, specify the date of the flight. Also remember to include the number of passengers. If you need to book a hotel, check the hotel search box from booking.com. After that, click the "Search" button.

After the system has analyzed all the data, a list of available flights will appear in front of you. Using filters, you can determine which airline tickets to show you. Along with the flights, you can immediately view the route map.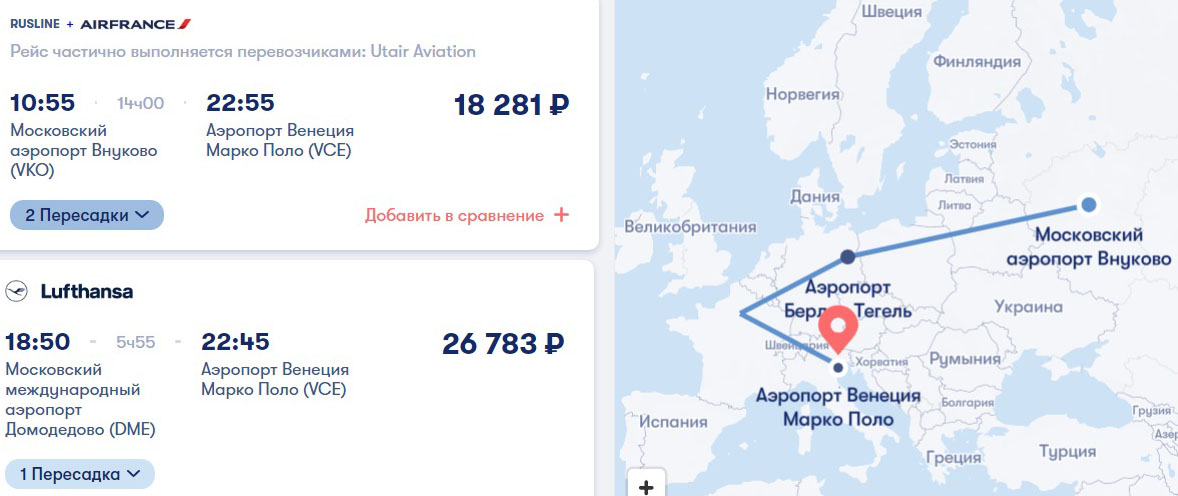 Once you have selected the flight, you need to click on the button with information about connections and under the description of the route click on the link "Select this trip". After that, you will be prompted to select the carrier's site.
How to book airline tickets?
Once you are redirected to the provider's website, you can view additional information about booking, changing, or refunding your ticket. On the airline website you will need to fill in personal information, select additional services, clarify flight details, and select seats on the plane. On the ticket payment page you can find out the booking conditions set by the carrier. After payment you will be able to manage your booking. If necessary, you can change the flight date, cancel the flight voluntarily or involuntarily, add passengers, etc.
How to buy cheap airline tickets?
With the Omio service you can easily buy the cheapest airline tickets in just a couple of minutes. All you need to do is set the parameters of your trip and click "Find Tickets". Omio cooperates with dozens of airlines and offers its customers the best deals. To find the cheapest tickets, you need to fill out a ticket search form, wait for the system to compile a list of flights and in the filter specify sorting by price. Now the very first airline offers will be the cheapest.

In addition, you can buy cheap tickets by booking early. If you plan your trip 2-3 months in advance, you can book your ticket in advance. Early booking can save sometimes up to 50% on the cost of the flight.
Ticket refunds
If a trip is cancelled, the user can return the ticket at omio.ru. The operation is possible only for refundable airline tickets. The refund can be forced or voluntary. In case of involuntary, it is necessary to submit documents to justify the cancellation of the reservation. To refund a booked ticket, you must log in to your personal account, select the 'My Bookings' tab, and cancel the booking. Reservations are made according to the terms and conditions of the carrier. Once your booking is cancelled, you will receive a refund on the same card you used to pay for it. Refunds may take from 1 to 15 working days. If you have not received a refund in this time frame, please contact Omio Customer Service.
Additional features of the Omio site
In addition to airline tickets on the website omio.com you can book train or bus tickets to travel around Europe. The service offers an option to compare travel options in Europe by different modes of transport. You can choose the most interesting route for yourself at the best price by comparing the cost of train plane or bus tickets.
When you purchase your airline ticket on Omio or on a partner site, you can order additional services such as travel insurance, airport-to-hotel transfers, hotel reservations at your destination, etc. In order to select and book a hotel immediately, you should indicate on the Omio website that you want to search for accommodation with booking.com. In this case, clicking on the "Search" button in a separate tab will open a booking.com page with a list of hotels in the destination city. As a booking.com partner, Omio is able to offer the best lodging options for its customers.

Paying for and receiving airline tickets on the Omio website
Paying for and receiving your tickets on Omio's site takes only a few minutes. If you buy a ticket on the partner site, you need to enter all your payment data and confirm the payment. After that a letter with the flight and ticket data will be sent to the indicated e-mail address. The payment and ticketing system on the Omio site is very simple, so each passenger can purchase the ticket in just 2-3 clicks.
How to pay for airline tickets online?
In order to pay for airline tickets online, you need to select the method of purchasing a ticket. The system offers two methods of purchase. The first method is a purchase on the website omio.ru, the second method is a purchase on the website of the company's partner. To buy a ticket on the Omio website you need to select the currency:
Australian dollar.
Argentine peso.
Danish krone.
U.S. Dollar.
Euro.
Indian rupee.
Canadian dollar.
Chinese Yuan.
Mexican peso.
Norwegian krone.
Polish zloty.
Russian ruble.
Pound.
Czech crown.
Swedish krona.
Swiss Francs.
After selecting a currency in your personal cabinet, fill in the payment data. Filling in the payment card data will allow you to pay for subsequent purchases without having to enter the data each time. On the Omio website, you can pay for your ticket using the following payment systems:
Visa.
MasterCard.
Maestro.
American Express.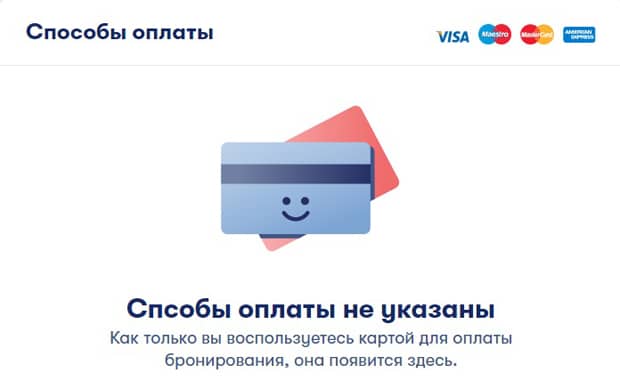 When buying on the partner's site, you need to choose a payment system and also fill in the data for payment. After all the data are filled in, press the "Pay" button and follow the prompts of the system. Most often, the payment is instant. Immediately after the payment, you will receive an e-mail with payment confirmation and ticket data.
Omio Bonuses
The Omio service offers its customers a variety of bonuses and discounts when purchasing both airline tickets and tickets for other modes of transportation. There are several regular promotions on the site, and seasonal promotions and discounts are regularly published.
Sign-up bonus
You can get your first bonus as soon as you register. To get 10 euros you need to register on the website omio.ru and confirm your phone number. After that you will be able to get your bonus 10 euros, which can be used to pay part of the cost of the ticket.

Discount for students
Every student can get a 5% discount from Omio when they buy a ticket for any mode of transportation. With Omio discounts, you can reduce the cost of your trip home or to travel with friends. To take advantage of the discount, you must confirm your student status by clicking on the "Time to Save" link.

To stay up-to-date on the latest news and promotions, and to receive special offers and reminders from Omio Services, subscribe to the omio.ru newsletter. To subscribe to news about promotions and discounts, simply enter your email address and click the "Subscribe" button. After that you will receive to your e-mail not only information about discounts and promotions, but also useful tips for travelers. These tips will help you choose the most interesting routes, learn about the nuances of traveling to this or that country, etc.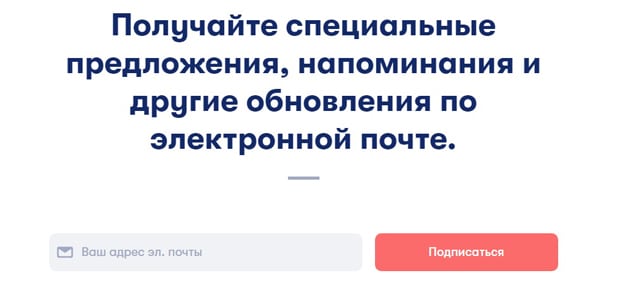 Referral program
Omio invites website, blog, and mobile app owners to join Omio's affiliate program. If you want to earn a steady extra income, join the Omio affiliate program and receive a commission from every customer who clicks on your link. The commission amount is 4% from each referral. Total referral income depends on the number of referrals from your site. Registration in an affiliate program is free. To register, follow the link at the bottom of the home page and click on the "Get Started" button on the affiliate program page.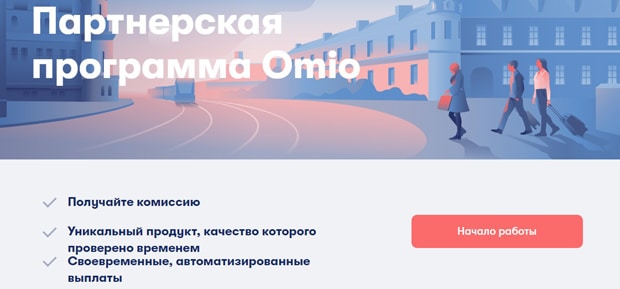 Complaints about Omio
Omio offers its customers a convenient and fast search for airline tickets as well as the purchase of train or bus tickets. When purchasing a ticket on the Omio website, you can immediately book a hotel and order additional services, such as insurance, transfers, etc. on the partners' website. The company has been operating for a long time, and over the entire period hundreds of reviews have been left by real customers. Having analyzed the review sites, we have not found any complaints about the Omio service. Almost all users note that the service really helps with travel arrangements and offers great prices for all kinds of tickets.
However, we also found a few complaints about the Omio service in the forums. Some users note that not all flight options are available for booking. Customers also note some problems with the site, such as errors in payment or booking tickets. The administration of the service to such complaints says that if you have an error when making a payment, but the bank card has been charged, do not worry, the money will either be returned to your card or a ticket will be booked for you. Such mistakes happen, but the technical service corrects them in a timely manner.
If there are any reviews about the Omio service, we'll be sure to post them on social media. Sign up so you don't miss a thing!
Please keep yourself informed about news and complaints. We copy the most valuable information to social networks, so please sign up!
Omio's supervisory authorities
Omio is a registered business entity with the U.S. Commercial Registry of the State of Delaware. Its registration number is 4973690. Omio's controlling authority is the Internal Revenue Service.
User Agreement omio.ru
Let's look at the main provisions of the User Agreement.
Right to use the service
Only adult and fully capable users can register on omio.ru and use it to search, book and buy tickets.

Collections
When booking tickets, the service deducts a fee from the user for its services. The fee is calculated individually and is displayed on the ticket booking page.
Site security
Before registering on the site, each user is advised to read the privacy policy. This document clearly defines what personal data the service has the right to process and what technology is used for processing. Omio site users can safely enter their payment information, as it is processed by a trusted Internet payment processor who will forward all data to the relevant credit card company.
To guarantee the use of the bank card by its legitimate owner and to prevent online fraud, the encrypted payment card data is transmitted to an external security service. All credit card data is securely encrypted using SSL protocol.
Omio Support
Omio provides users with 24/7 support for a variety of questions and issues related to searching for, booking and purchasing airline and other forms of transportation tickets. There are several ways to contact Omio Customer Support.
On-site chat
You can send your message to support via live chat at any time of the day or night. The request is processed on a first-come, first-served basis, and you will receive the answer to your email address.
Feedback form on the site
You can send your request through the feedback form on the Contact Us page. When you fill in the feedback form, provide your phone number and country code so that the support staff can contact you if your request is urgent. If your request is not urgent, you will receive a response by email.
Hotline
You can reach the customer service phone numbers in France, Germany, Italy, Spain, and the United Kingdom at the following numbers:
France: +33 (970) 7333-70.
Germany: +49 (30) 25555-3900.
Italy: +39 (06) 9480-4274.
Spain: +34 (911) 82-99-91.
United Kingdom: +44 (190) 491-75-22.
English-language support is available 24/7. To find out about changes in the phone lines schedule, please visit the "Contact Us" page.
Is Omio a Scam?
Omio - is a service for finding airline tickets and tickets for other modes of transport for travel in Europe. The service cooperates with hundreds of carriers and can offer its users the most favorable fares and convenient flights. But despite the fact that the company has been operating for more than a year, there are opinions among Internet users that Omio is a scam. Some users think so just because the service charges additional fees for booking tickets on the site.
However, calling Omio a scam is completely wrong. Of course, you can search for the necessary tickets on your own and make up your itinerary without the help of the service. But you will not always be able to find the cheapest and most convenient tickets, because many flights are only available to partner carriers. That's why you should not consider the Omio service as a scam; yes, the service charges a commission, but in return it gives the user a convenient search for tickets, as well as the ability to order additional services. Using Omio service, you can quickly plan your trip and save money and time on buying tickets and ordering other services you need.
Conclusion
Service Omio - is one of the leading operators to find tickets for all modes of transport. If you're going to travel around Europe on your own, you no longer need to search for and book tickets with different transportation companies. To fly from your country to Europe use the airline ticket search service. The service will offer all available options for your destination, and you can choose not only the cheapest tickets, but also the fastest flights. Once you land in Europe, you may need to travel by train or bus. And you can book and buy these tickets on the Omio website, too.
Plan your trip with Omio, and your trip will not be marred by unforeseen hassles and travel problems. In addition, you can book hotels in all host cities for the dates you want right on the website. In conclusion, we would like to note that Omio service is really a reliable and convenient assistant in planning a trip to Europe, which in addition to convenient search for airline, bus and train tickets can offer pleasant bonuses and discounts, and will save your time, nerves and money on the trip.
The company in the ratings
Activity
New

0

Resolved

0

Not resolved

0
New companies on the site