A service owned by airline owners, offering airline reservations, related services, and a rich bonus program.
The company
Official website
Social media
Date of foundation

2016

Head Office

Aeroporto De Lisboa Edificio 25, Apartado 5194, Lisbon 1704, Portugal

The owner of the company

Transportes Aéreos Portugueses, SGPS, S. A.

Types of support
Support by phone
Languages

English, French, Spanish, Italian, German, Portuguese, Polish, Russian, Chinese

Company Services

Car Rental, Hotel Reservation, Ticket Reservation, Train Ticket Reservation, Ticket Return, Round the World Travel, Gift Certificates, Purchase of Airline Tickets, Flight Check-in, Flight Reservations, Transfers

Project Features

Booking from the airline with the ability to edit the ticket and check in through the service

Adjustable
Regulators
Licenses
How to pay for your order

AirPlus, American Express, Discover, PayPal, UATP, Bank Card (Visa/MC)

Mobile applications
Mode of operation of the company
Availability of online payment

Online bank card can be used to pay for any service

Personal account

Personal profile stores information about the user and orders

The need to register on the site

Registration is required to create/edit orders, add passengers and get bonuses

Affiliate Program
Benefits

Online check-in and order editing

Useful and unusual services (online luggage tracking, fare calculator, meal selection, lounge simulator, etc.)

Corporate account for organizations

Set up alerts on price changes for the selected search conditions

Disadvantages

Not all routes are represented

Long and complicated registration with a link to a social network profile (Facebook or Google)

Slow loading of pages not related to search engine results

A mobile app with a lot of bugs

Many reviews about problems with reservations and failure to provide paid services

Company requisites

Legal name:

Transportes Aéreos Portugueses, SGPS, S. A.

Legal address:

Aeroporto De Lisboa Edificio 25, Apartado 5194, Lisbon 1704, Portugal

Date of update

12.02.2023

Overall assessment
Address
Aeroporto De Lisboa Edificio 25, Apartado 5194, Lisbon 1704, Portugal
Map
Subscribe to this company
Flytap is this a scam? Reviews and description
Flytap
- a Portuguese service distributed in 20+ countries around the world. It specializes primarily in airline tickets (although there is also car rental, hotel, shuttle service, booking tours, parking reservations, etc.), offering not only reservations, but also online adjustments in the ticket, as well as check-in directly through its own website.
Let's take a closer look at the online platform and try to understand how user-friendly it is. And at the same time let's check: is Flytap a scam or a reliable service? Here we go.
Why Flytap
flytap.com - booking serviceowned by the airline owners. It is not an intermediary who simply informs you about third-party flights and charges an extra fee for this, but directly the organizer of the flights. From this comes the following advantages:
You can negotiate exchanges and refunds directly.
You know the exact schedule, and if it changes, you will see it faster, because there is no intermediary, a "repeater".
The company definitely has a legal base and is not a scammer.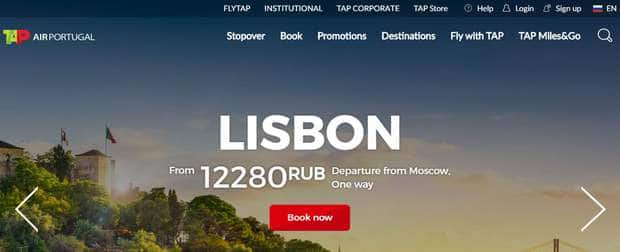 Flytap works not only with individuals, but also with legal entities, opening a corporate account for them under a simplified system (you can replenish the balance in advance and just order tickets for employees, without confirming transactions every time, and all the closing documents come to the accounting department in given periods) and with significant discounts.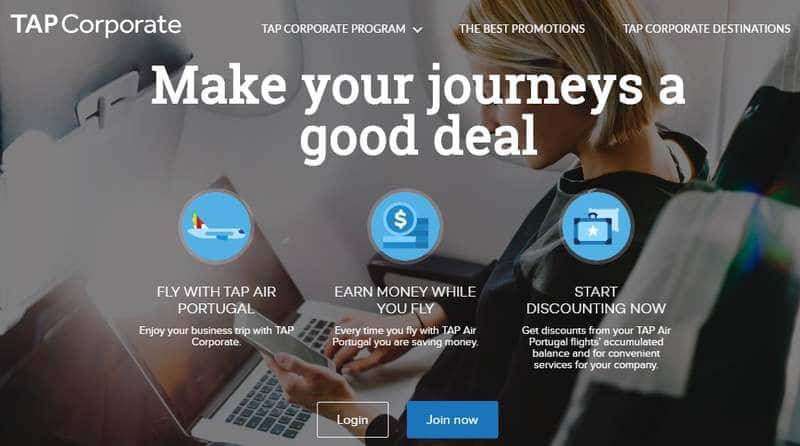 The service operator's bonus program is quite rich and includes several areas: gift certificates, promo codes, loyalty points (miles), special offers on popular destinations, etc. And in addition to all that, a lot of interesting and unusual online services are offered: a lounge simulator, meal selection, luggage tracking on board, pre-booking with an opportunity to "think" whether to take a ticket within 48 hours, etc.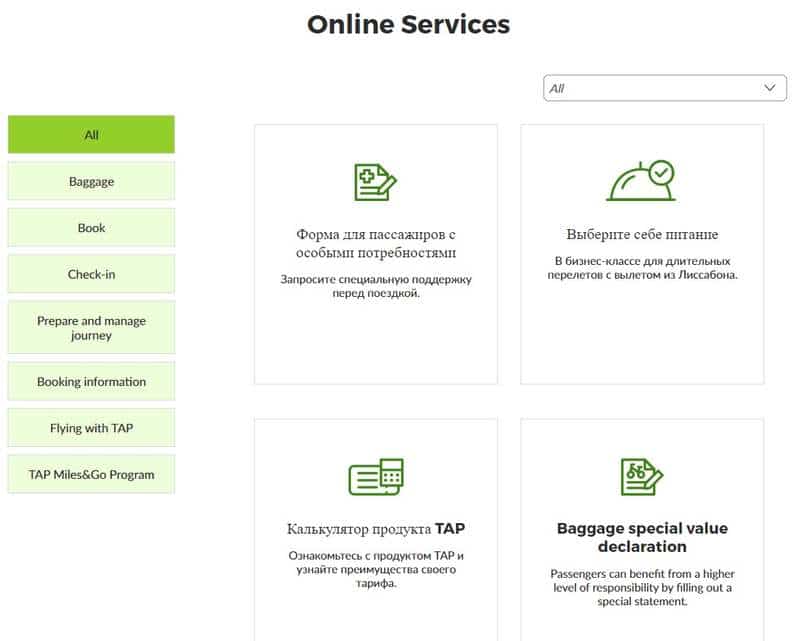 How to register at flytap.com
To register on the website flytap.com Click on the link next to the language layout in the top menu and first select the type of account - TAP Miles&Go Client Account or TAP Client Account. The TAP Client Account additionally supports the information about exclusive offers from airlines, paying with miles earned from carriers and special birthday and holiday gifts.
Then we fill out the form: enter your e-mail address, address (mr/ms is instead of male or female), name, surname, date of birth, phone number, country and city of residence, and choose language and connect additional options: loyalty card, SMS- and mail notifications. Agree to the policy. Bind social networks (in this case - Facebook, Google+).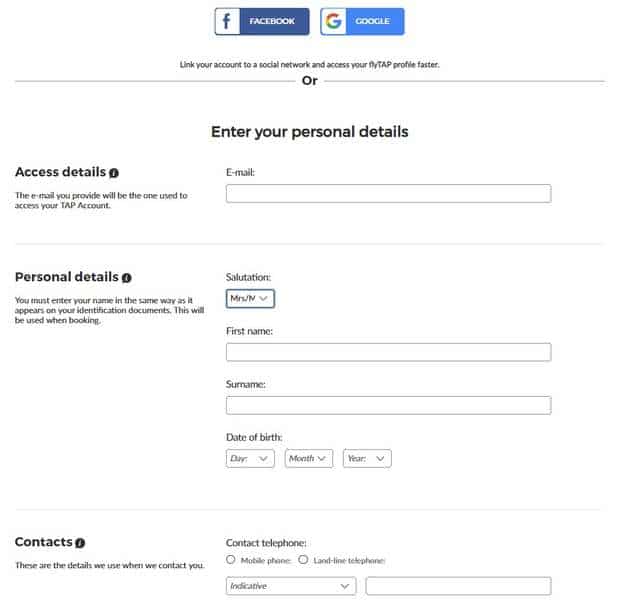 Check the data you have entered.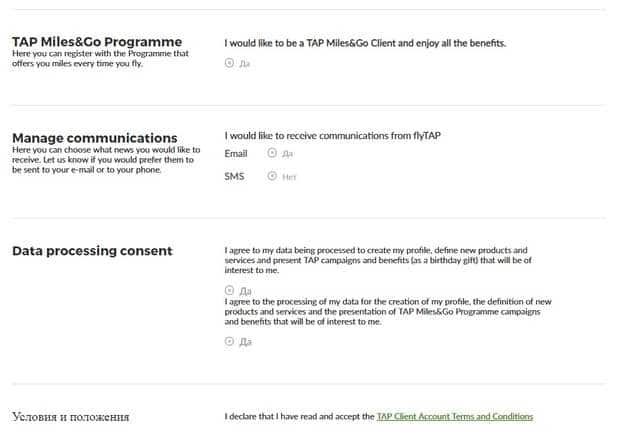 Complete the registration by confirming your email address (you will receive an email with a link to go to it).

Now you can log into your account by setting a password (the login will be your email address).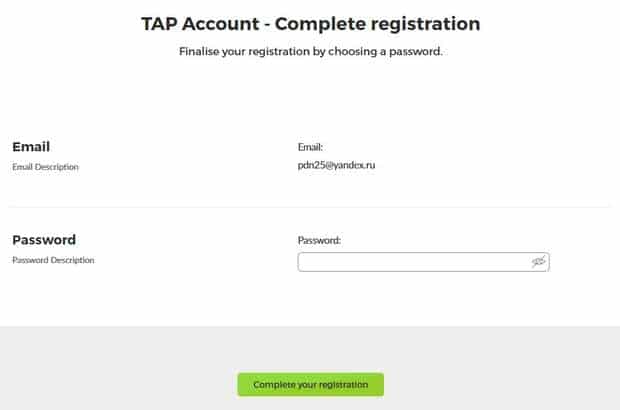 Flytap Personal Office
Personal account of the Russian-speaking user flytap.com consists of four sections:
"My Account. Summary of recent actions.
"My Reservations. A list of current, saved to favorites and past bookings.
"Notifications. Information coming from the company.
"My Profile. Edit the registration form, connect to the loyalty program, configure user preferences (simply put, filters that, after installation, will be automatically adjusted for each search query) and privacy (choose how the company will contact you - email, SMS, manage the consent to process personal data, etc.).
There is no function to save passengers for later autocompletion in new bookings.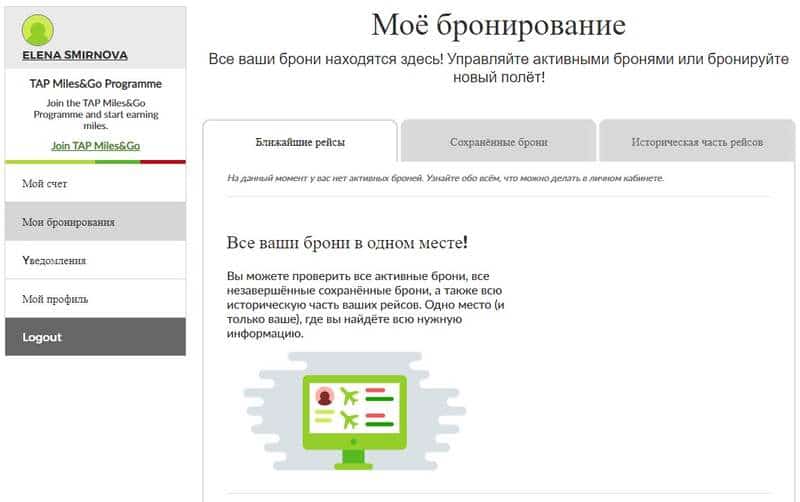 Mobile application
To buy tickets on Flytap from your phone or tablet, you can use not only the online version of the site, adapted to the OS of your devices, but also the downloadable Air Portugal app for iOS (10.0 or higher) and Android (no older than 4.4). However, users rate it poorly (2-3 points out of a possible 5 depending on the platform), complaining about problems with logging in, confirming account registration and receiving booked tickets.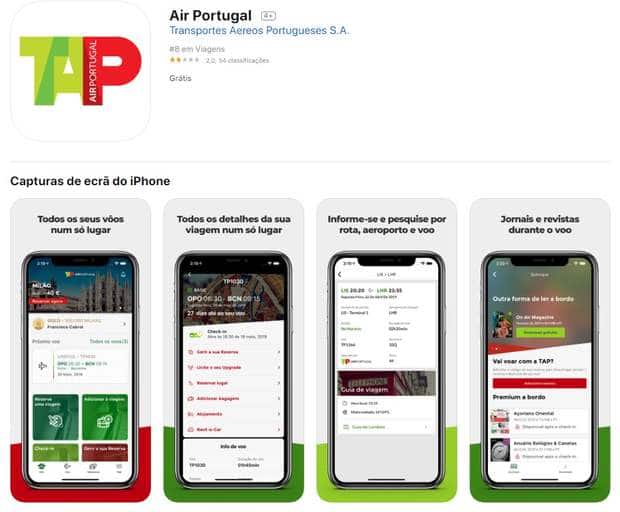 How to buy tickets on Flytap
To purchase airline tickets through the website flytap.com Open the form ("Book flight"), specify the route, for example Moscow-Madrid there on 22.02.2020 and back on 29.02.2020 for two adults. And set additional options: direct flights only, buy with miles, cash or a combination of miles and cash, and the ability to change the flight date (in the latter case will also be displayed great deals on neighboring dates).

Press "Search" and wait for the results. The processing in our case took 3-5 seconds. As a new user we are immediately offered an initial discount on the purchase. Browse through the options (since we have already set the search parameters at the beginning, it is no longer possible to do it here) and choose a flight first in one direction, and then in the other.
How to book airline tickets
After selecting a particular flight we will first be asked to choose the fare we want (they differ in the options included: hand luggage, changes, luggage, meals, orthopedic seat, priority boarding, etc.) and the number of miles credited (about what it is, we'll talk below).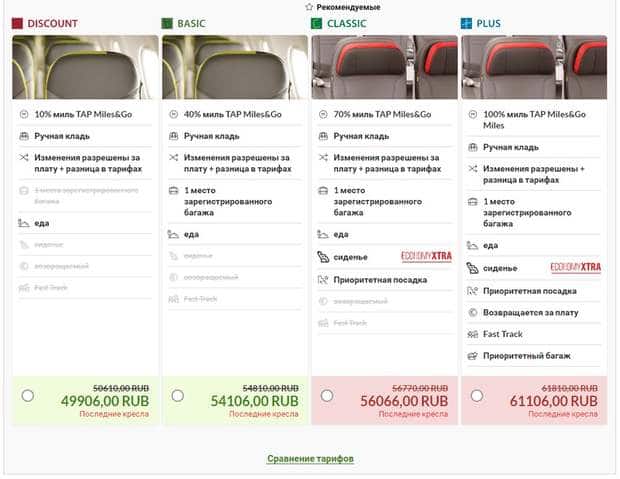 The next step is confirmation of the final cost, including taxes and fees of the service and carriers. An interesting point: at this stage it is not necessary to immediately proceed to the payment - the operator allows you to "think", postponing the completion of the booking for 48 hours. Before the deadline expires, you will be notified so you don't miss anything.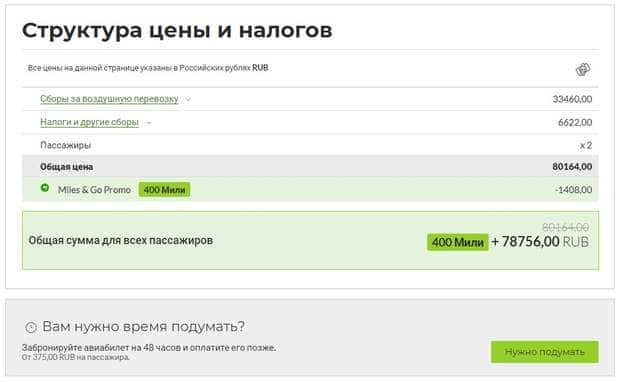 Now we enter data about the passengers: treatment (as in the case of registration), name, surname, type and number of the document, expiration date, country of issue, date of birth, gender, purpose (for work or not), as well as contacts of the person who will pay for the order.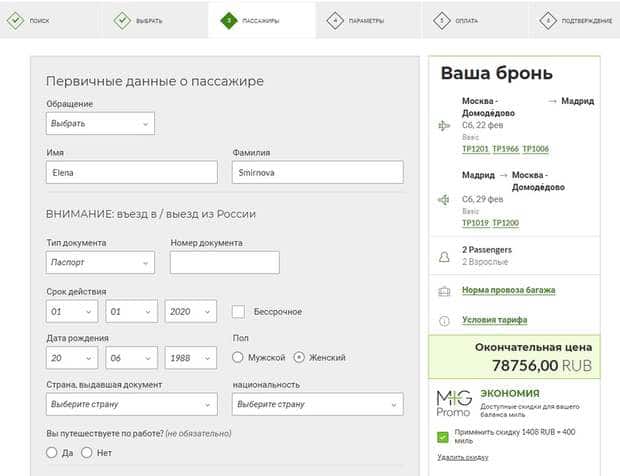 An important point: it is possible to choose special needs for people with disabilities.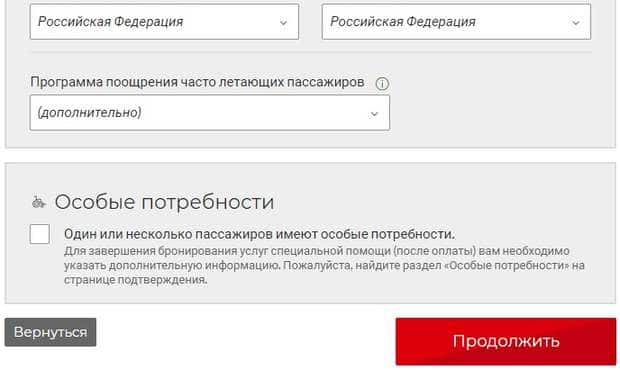 Before completing the procedure, we choose additional options (if we need them): rental car, another luggage space, special meals, expedited security check (separate line) or VIP lounge waiting. And move on to payment.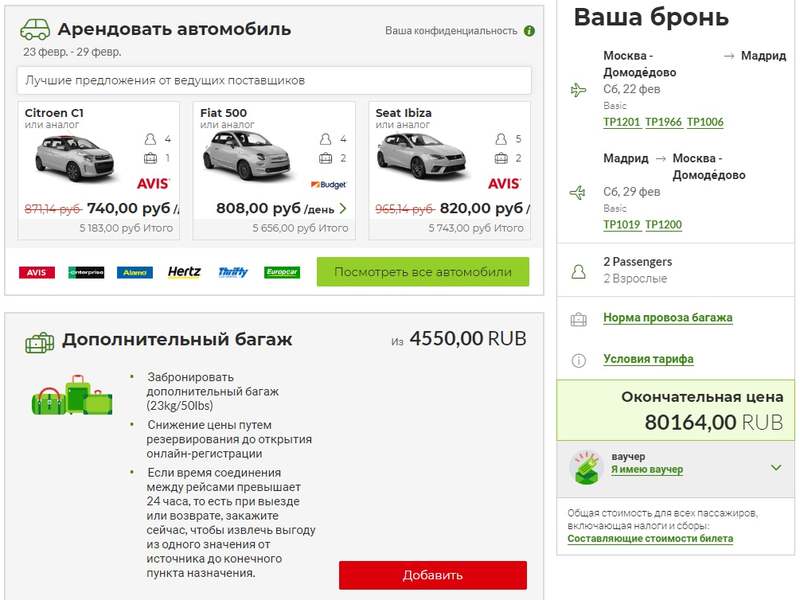 How to buy cheap airline tickets?
To allow you to choose the cheapest airline tickets, the information service provider offers several options:
View neighboring dates. If you do not have a serious need to fly on a particular day (and when planning a vacation on your own, say, when the hotel is not yet booked, this is quite possible), there is an option to view neighboring dates, when the cost of the flight may be lower.
You will be notified of any price changes by mail if you set up the appropriate notifications by saved search query.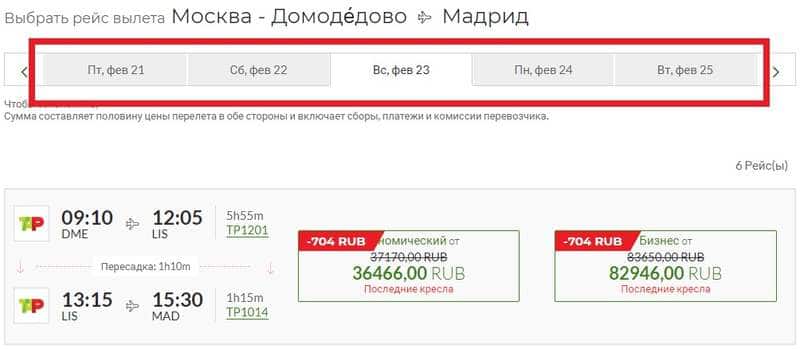 Ticket refunds
Ticket exchange and refund conditions depend on the fare you choose. To request, you need to open an online service, enter the flight number, your last name and confirm that you are a person, not a virus program, by passing a simple captcha. However, there are cases where you have the right to demand compensation on a mandatory basis. These are all kinds of force majeure, that is, serious circumstances that occurred through no fault of your own: illness, accidents, disasters, fires, etc. One way or another, during the refund process, the company will deduct its service charge from the money transferred.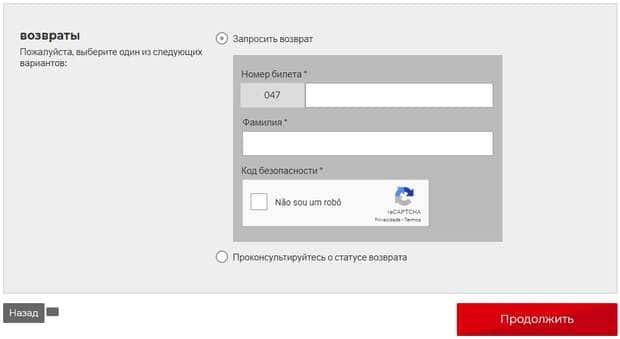 Additional features at flytap.com
In addition to editing air reservations, Flytap offers the following services:
Registration of the rental car.
Reservations for train tickets.
Online hotel reservations.
Transfers.
Parking lots.
Signing up for tours.
Around the World Voyages.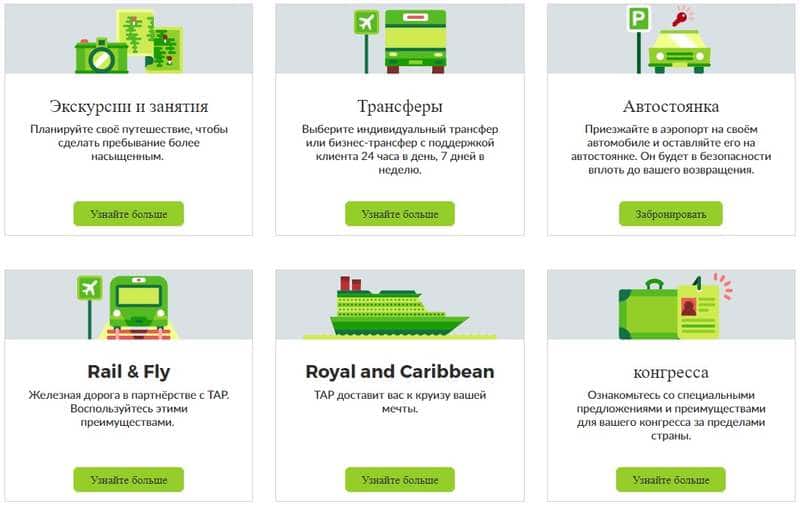 Paying for and receiving tickets at Flytap
To pay for your order at flytap.com use credit and debit VISA, MasterCard, American Express, AirPlus, Discover, UATP, Maestro, and payment services like PayPal (the exact list is established by the air carrier). Beforehand, it is necessary to check the correctness of filling in the order data and accept the terms of policies of the resource and its partners (airlines).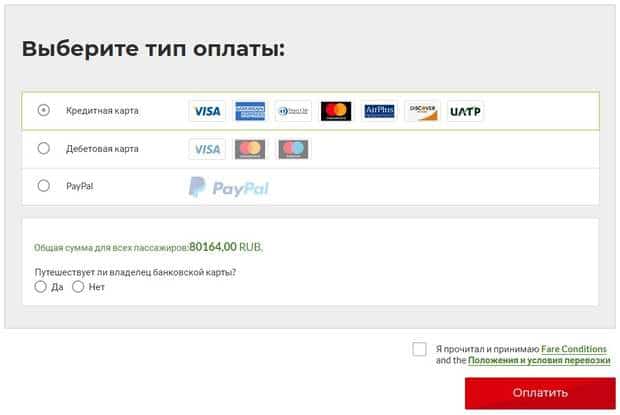 Then the booking code (number) will allow you to manage and track your order. The issued ticket (voucher) will come to the e-mail address specified during registration, and notifications of changes - in the form of SMS on the registered phone.
How to pay for airline tickets online?
If you choose to pay by card, you first need to fill out the standard bank form: card number, CVC/CVV code, expiration date, name and surname of the holder, payment address. And then confirm the operation by entering the code from the SMS received on your phone.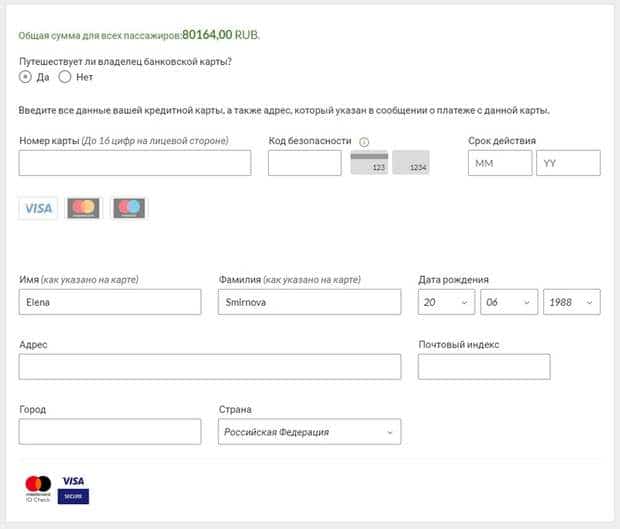 To purchase via PayPal, you will be redirected to your profile page.

Flytap bonuses
Bonus program at the provider flytap.com very interesting. Here are gift certificates, and coupons (promo codes) for discounts, and special conditions for participants of conferences (congresses), and loyalty program with the use of airline miles, and "hot" offers of carriers. But first things first.
Airline stock
If you fly regularly, you'll love this feature of the site. Under "Our Best Offers" you'll see special, discounted prices on popular destinations. Promotions are published almost as soon as they appear on sale.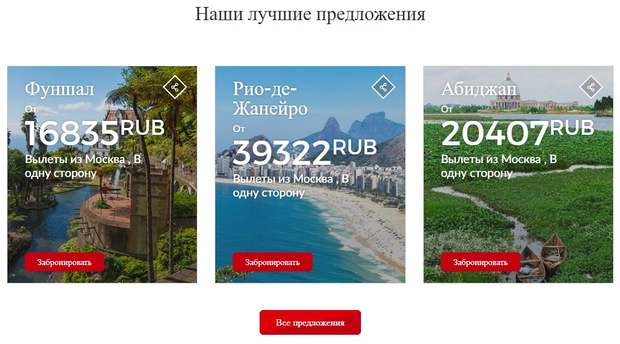 TAP Miles & Go loyalty program
By leaving an application on the site, the client of the service gets the opportunity to join the loyalty program. Membership is not open to legal entities or other groups/associations and involves discounts on reservations. How it works: you use the service and make trips - for this you get points (miles), with which you can pay for part of the cost of subsequent trips. They are valid for 3 months from the date of accrual.
The more active you are, the higher your status (first just TAP Miles&Go, then Silver and Gold) and therefore the future discount. Important point: miles are not earned on the purchase of tickets for charter flights.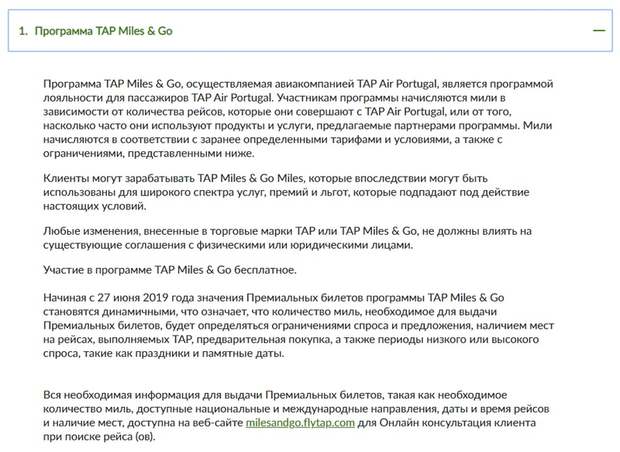 Gift certificates, vouchers
Flytap Gift Certificates are pre-paid vouchers of 25, 50, 75 or 150 Euros for the services of the site. You can make them in a special service constructor, using a personalized design and signing, and then pay and present them to a loved one.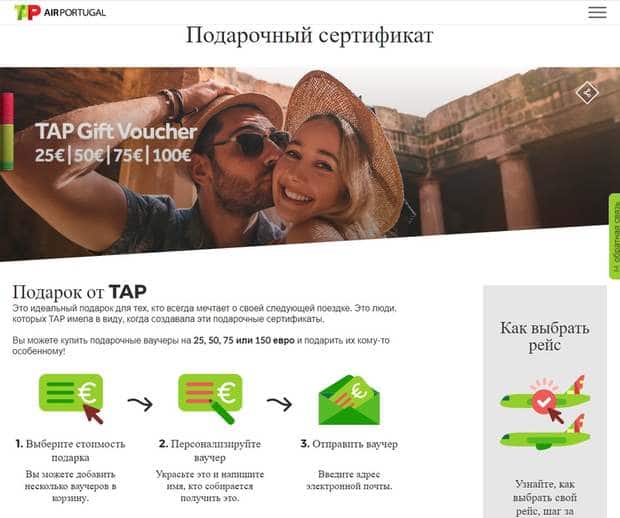 Coupons
Occasionally, the company gives gifts to new and regular users. By entering them at checkout, you will get a discount on your reservation.

Discounts for congress participants
If you are flying to an official event, registering through Flytap can save you up to 15% of the ticket price on your round-trip flight. Simply go to the TAP Meetings page with the list of supported events and if yours is among them, fill in the form.
Referral program
But the operator has no referral program - cooperation with legal entities is limited to connecting a corporate account to organize the trips of representatives of a legal entity.
Complaints about Flytrap
As we wrote above, a lot of complaints about the Flytap mobile app. It does not always send a confirmation email the first time to complete registration (by the way, we personally experienced that this is true: we had to make three attempts), creates problems when selecting tickets, dates. And it does not even generate e-tickets after payment.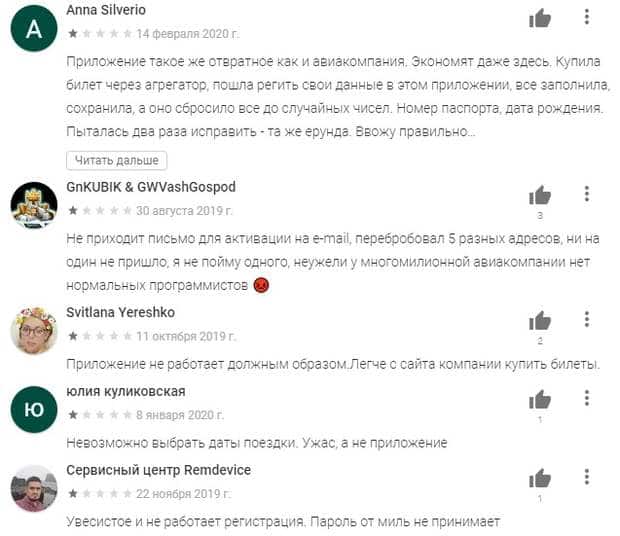 On the forums and reviews the opinion of the site is better. Many people like the friendly and loyal support service (helpdesk), inexpensive tickets with a lot of options.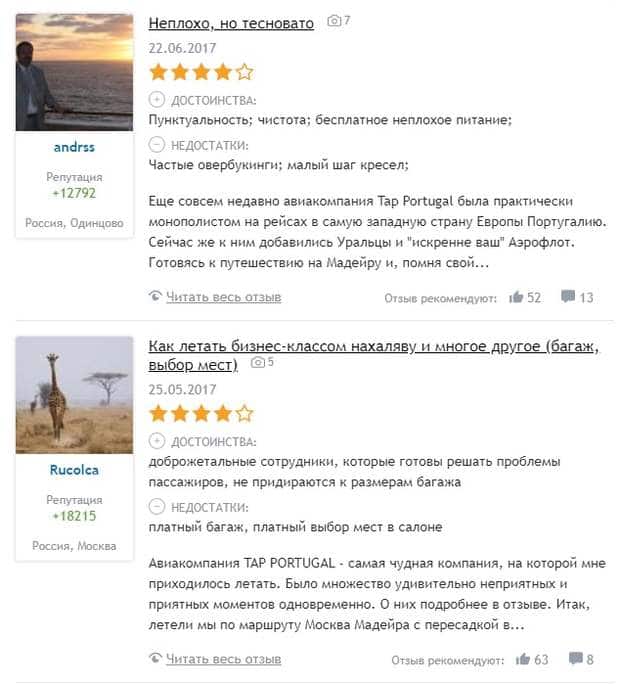 But here, too, negative reviews are presented "in assortment. Their authors talk about the company's failure to comply with its obligations and indifferent attitude toward the client.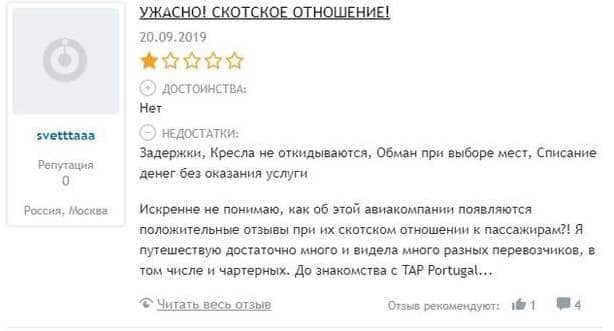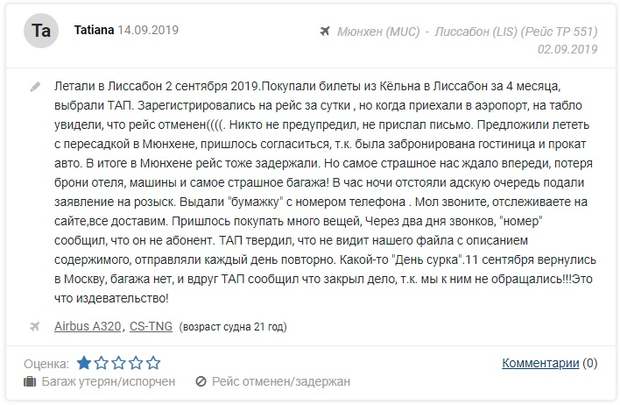 And even completely inadequate behavior of airline employees (recall that TAP sells its own tickets, which means that flight attendants and pilots are part of the staff of this organization).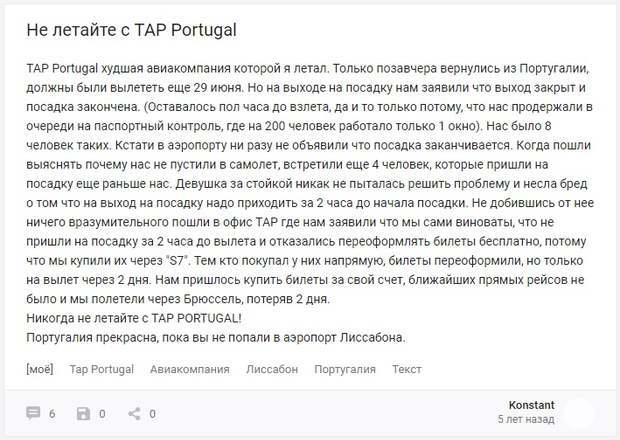 If there are any reviews about Flytap, we'll be sure to post on social media. Sign up so you don't miss anything!
Please keep yourself informed about news and complaints. We copy the most valuable information to social networks, so please sign up!
Flytap's controlling authorities
Since the service is owned by a company that also organizes flights (Transportes Aéreos Portugueses, SGPS, S.A.), the legal entity is regulated by the National Authority of Civil Aviation - Administracion Nacional de Aviacion Civil (ANAC). The operator is listed on the official website anac.gov.ar (link below). The activity of the resource itself is controlled by the independent European Online Dispute Resolution (ODR) platform.
Check the registration of Transportes Aéreos Portugueses, SGPS, S. on the ANAC website
Flytrap User Agreement
Standard Flytap User Agreement (Terms and Conditions) contain only extracts from other policies with references to the originals, so the official contract concerning the conditions of carriage can be considered as General Conditions of Carriage (Passenger and Baggage). We are going to look at this policy now. Paragraph 2.2 of the document states that all of the following rules do not apply to charter flights.

An issued ticket is valid for one year from the date of issue or, if you miss a flight due to extraordinary circumstances, from the date of that flight (clause 3.2.1). It turns out that even the agreement provides for the possibility of moving passengers between flights - it was mentioned in the feedback.
When you change the flight without coordinating with the company (simply by using the online form), the cost of the ticket is recalculated (clause 3.3.3).

For roundtrip flights, flights are considered to be connected. If you miss the first flight, you lose the opportunity to board the second flight, unless you have informed the company in advance about the missed flight (clause 3.3.6).

At any time, even after boarding, the carrier has the right to change your seat category (class). If you are given a worse seat, you must pay the difference (clause 5.4.3).

You may be refused baggage that is considered ineligible for air transportation (clause 8.4.2).

In case of flight delay (more than 2 hours for routes with the length up to 1500 km and more than 4 hours for routes with the length over 1500 km), if you started check-in for it not later than 45 minutes before departure, you should be offered free of charge (point 9.2.3):
Food and drink in a "reasonable ratio" to waiting time.
Phone calls.
Hotel accommodation for one or more nights if the flight is not until the next day.
If you choose not to wait for another plane (assuming it leaves five hours after your flight or later), you must be reimbursed within 7 days of submitting your written application and all documents.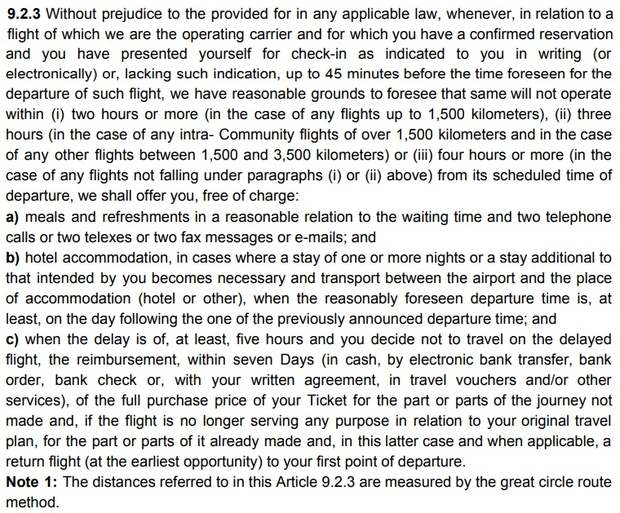 Returns are made only to the details from which the order was paid (clause 10.1.2).

You must make your luggage available for any security checks (clause 13.6).

The company is not liable for damages caused by your failure to comply with the agreement (clause 15.1.12).
Any of your claims may not be passed on to third parties until an inquiry has been made by TAP Air Portugal (clause 16.2.2).

Security of flytap.com
The security of flytap.com is ensured by SSL data encryption. As for online payments by card, they are protected according to the PCI DSS standard (a mention of this will appear just before the confirmation of the transaction).
Flytap Support
The following methods are used to contact Flytap support:
Call the Portuguese (+351-707-205-700, +351-21-843-11-00) numbers of the head office.
Email: [email protected], [email protected]
Contact via the online feedback form on the website
Message on Skype: tap.contact.center
A visit to the physical office.
There is also a detailed database (FAQ) containing answers to the most popular questions.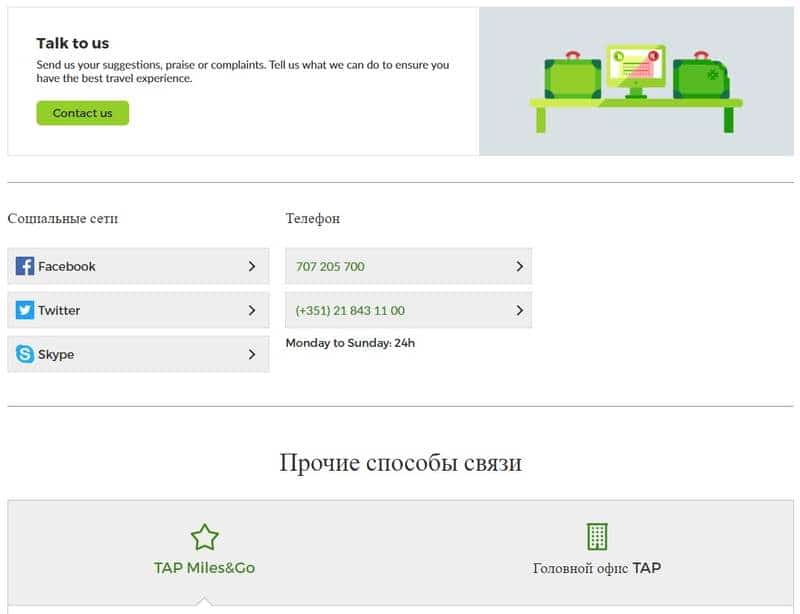 Is Flytap a scam?
Flytap - airline service, so by definition it cannot be fraudulent. However, many moments related to the provision of paid services are rather poorly organized here. Reviews on the web (this is especially true of proven sites - Google Play Market, for example, where it is impossible to leave a review without installing the application and registering an account there) demonstrate cases of negligence with regard to customers. And the technical execution of the resources themselves, as we have been able to notice from our own experience, is lame. Flytap is not a scam, of course, but its policy towards users, in our purely subjective opinion, needs significant reform.
Conclusion
FlytapUnfortunately, it could not meet our expectations in terms of the quality of services provided. Of course, there is rich functionality, an interesting bonus policy, and unusual online services (take for example the ability to track your luggage in real time). But crude execution can spoil any, even a good idea. And Flytap representatives, it seems to us, demonstrate this principle very clearly: mistakes, ignoring customers' needs, refusals to compensate for unclear reasons - just the tip of the iceberg. The reputation of the operator has been seriously damaged. And it will take time to correct this.
The company in the ratings
Activity
New

0

Resolved

0

Not resolved

0
New companies on the site