Stock market training
Stock market - one of the gaining markets, which is popular both in the West and in our country. This market implies owning and speculating (trading) in shares of various organizations.

Thanks to the rapid development of the Internet, one can, sitting at home, literally "in a couple of clicks" become the owner of shares of such world-famous brands as Google, McDonald's, Starbucks, Apple, Facebook, etc. Both foreign and Russian companies' assets are available here (for example, shares of Gazprom, NorNickel, Aeroflot), and the dynamic market of domestic shares is interesting for foreign investors. It is worth noting that
stock market
- is also the oldest financial market, which has existed for a long time, has its own rules, an extensive structure of participants all over the world (investors, traders, exchanges, brokers, etc.) and every resident, regardless of the involvement in this world, often witnesses its news, trends. Of course, events in the world of investment securities are covered in the major media, some financial TV channels are created, there are a lot of analysts, market professionals who offer their advice to investors for profitable investments in the assets of companies. Therefore, it is hard to call the stock market a divorce as the eyes of international prestigious organizations are glued to it and its news. However, one should not be afraid of the fact that everything here is so serious, incomprehensible and inaccessible for a beginner - the process of work, on the contrary, is so simple that a trader with any experience will cope with it without any problems.
Trading on the stock market - is earnings from investing in shares of organizations. At the same time, having competently formed an investment portfolio, the investor will be able to earn where other bidders would be waiting for losses. Besides stocks, bonds, futures, bills of exchange and other securities are available here, documents which can bring great earnings to an investor if invested smartly.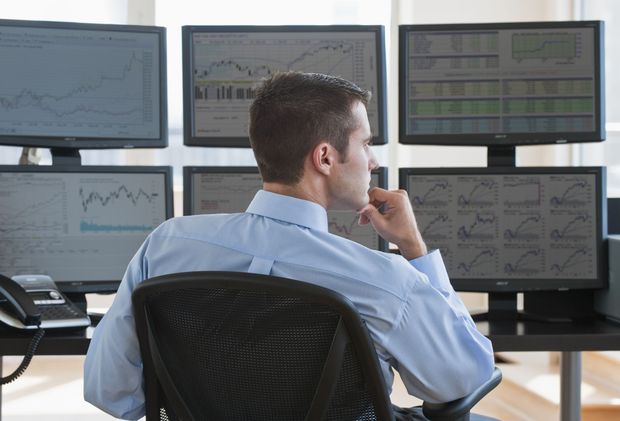 Of course, such work requires complete immersion of the trader into the market, besides, it is possible to use the help of a trusted investment fund, a personal manager, who, having received your money in management, will form an investment portfolio, will trade shares and bring income. Trading on the stock market is profitable and convenient. All you need is a stable Internet connection and strong desire to try your hand in this perspective trading field. You can choose your own schedule of work with shares, intensity of trading, level of earnings. Increasing the level of knowledge about stock market, a trader multiplies the opportunities for investment of profitable money. When trading on the stock market you can choose your strategy of work here: to be investor or speculator of shares, get your money from what is closer and more profitable for trader (who to be: investor or speculator on the stock market? find out here).
Of course, just like in other markets, it is important to know the market, understand how it works, track trends, test the functionality, find a reliable stockbroker etc. Stock trading is an occupation for those who would like to try themselves in something new, who dreams to change life for the better. Work here is carried out by the rules which are defined by the regulator and the law. In the trading terminal, accessible from the user's computer, transactions take place in seconds: an order is opened, the system selects counter requests, the transaction is concluded, and the asset becomes the property of the buyer.
Choosing the right stock broker
One of the important "elements" of a trader's success on the stock market is the right choice of a stock broker. The broker provides his client with intermediary services, allowing him to trade comfortably at any convenient time in the market through the trading terminal. The broker helps to conclude the purchase/sale of assets and receives a commission for the work done.
Top 3 best stock market brokers in our opinion
In our country, only an organization that has a license can carry out brokerage activities. However, there are so many organizations on the market providing services of access to stock market opportunities that sometimes it is difficult to choose the one that is really honest and does not deceive the client. So how to choose the right stock broker? Let's find out in this part of our article.
When getting acquainted with the stock market, most often beginners do not pay proper attention to the choice of a proven broker. They quickly stop on the option, which guarantees them a fabulous profit in the near future, profitable bonuses from registration in the platform. And newbies don't think about the fact that it can be a fraud, which was created in order to trick naive market players. Professional traders choosing a broker thoroughly study his activity, the offered opportunities and make a decision about cooperation with the company, based on the following data:
Availability of a license for brokerage activity. The license allows the trader to feel safe and secure while working in the company's terminal. Since the license is easy to lose, the brokers observe the norms of the legislation of the country where they are registered. In our country brokers' activity is regulated by the Service of the Bank of Russia for Financial Markets (official website).
Interestingly, until 2013 such functions were performed by the FSFM. If a broker has licenses from such regulators, it proves that the trader's money is in safe hands, guarantees that he will not lose it, even if the company loses its license.
Some brokers publish information that they are licensed by private commissions regulating their activities, they are registered in offshore locations: the Cayman Islands, etc. A trader should not trust his money to such companies. To find out up-to-date information about stockbrokers' licenses, you can use a whole list of resources:
Such information should not be neglected by the trader, because he transfers his money to the broker's platform, plans to carry out the withdrawal of earnings - for this he will need a serious company.
The presence of positive customer reviews about the company. Of course, the fact that the broker's reviews are all positive should be alarming, but he should not have only negative reviews, otherwise it would be a confirmation that this is a fraud and a scam.
The presence of favorable rates: it is worth examining and what the cost of the company's services, what kind of services it provides to its customers.
Availability of the company's office. If the broker has an office in the region of the trader's residence, you can come there for registration, training, etc.
Availability of fast and high-quality support service. It is enough to write a question to the technical support in order to understand how professional the managers are, what expects the trader during the work on the platform, etc. So, if the answer of the manager will be correct and fast, it already indicates the performance of the broker.
Availability of a variety of assets for investment and speculation. Each stock broker offers a different set of assets: stocks, futures, bonds, other securities, etc. - The more of them are offered, the more profitable it is to work with. Some traders form an investment portfolio of assets and if there is enough of them on the platform, it can be an additional advantage of the company.
Availability of a functional platform. Terminal is a solution that allows the trader to fully trade assets, place trades, track their performance, etc. Often the market leaders have authoring terminals with extended functionality, which proves their seriousness and credibility, and shows that the company has staff and can create innovative authoring solutions for their clients.
The indicator of the monetary turnover of the platform, by which you can understand that the company is interesting for traders, that they actively work here, they trust the broker with their money.
Convenience of capital deposit and withdrawal. A trader comes to the market in order to get earnings here, so it is important to understand whether the broker will allow to withdraw money from the platform without problems, to know the conditions and peculiarities of the deposit and withdrawal of capital.
It is necessary to understand that the choice of the brokerage company rendering the stock market trading services is the important part of the trader's work, which directly affects his success, so it is necessary to treat it seriously, as a lot depends on it.
Among the leading brokers of the stock market we note BCS, Sberbank, VTB 24, Otkritie Bank, Finam, Gazprombank, etc. In addition, experienced traders keep track of the current stockbroker ratingwhich is also available on our site. Its peculiarity is that we publish detailed reviews of brokers, pay much attention to the company's license, study the provisions of its "User Agreement", etc. In our reviews you can also study the real reviews of traders trading with the company.
What factors make working with a broker difficult?
When a trader has chosen a reliable and honest broker, started to work on his demo account, choose assets for investments, then he may have a fair question: are there any other factors that can complicate his cooperation with the company? Yes, there are such factors and they should be taken into account, because ignorance of them can complicate the work:
The need to sign transaction reports
Some brokers make the signing of monthly/quarterly reports on all trades a prerequisite for working with a trader. Choosing a broker for investments in securities, it is worth checking the availability of this form of reporting, because in some companies it must necessarily be provided by the client in the office, which may be inconvenient for the trader.
Need to file a withdrawal application
Often when working with a stock broker there is a need to apply for withdrawal of earnings in different ways: by phone, through the platform, in the office of the company. It would be more convenient, of course, to make such an application in personal cabinet.
The need for transfers between different sections of exchanges
If a trader intends to work in different sections of exchanges, he should have a single brokerage account for convenience, which will allow you to quickly and easily transfer money to the exchanges.
The need for mobile trading at a broker
Trading stocks in a mobile application is convenient and some traders, knowing this, work with a broker that gives them quick access to the platform at any time via their smartphone. So, being on the road, the trader can always log into his personal account, work with the investment portfolio, make transactions, etc.
Learning to trade in the stock market from scratch
More and more traders are appearing on the Internet who are interested in earning money on the securities market. Some of them have already encountered trading, some, on the contrary, have just decided to try their forces in this kind of remote work. All these users sooner or later begin to think about how to make a stable profit from investments in securities. There are a lot of materials about the market, strategies, working methods available online. It is easy for an inexperienced trader to get lost in all this, especially if one understands that there is false information as well. What to do then? In this part of the article we will tell our readers what a trader starting work on the securities market from the zero should know.
Theory of the stock market
When starting to get acquainted with this financial market, it is worth knowing the basic terminology that will be encountered in articles, training courses, forums, etc. For example, such terms as "assets", "dealer", "barrel", "volatility", "stock", "stock deal", "securities", "stock exchange", "dividends", etc. It is worthwhile to study separately, of course, how modern stock exchangesFor example, this is the Moscow Exchange (https://www.moex.com), LSE, NYSE, etc. If a trader is confused about the concepts of the market, he will not come to profitable trading, he will not achieve success here.
Trading on a stock broker demo account
All serious brokers of financial markets have an option to trade on a demo account, which is provided to anyone who wants absolutely free of charge. Why do traders need this account even before registering with the broker? It is a fair question that appears more often among the newbies of the market, who do not understand the possibilities of trading yet. A demo account is not just given to a potential client of the company: it allows you to explore the functionality of the trading platform, try your first trades, a full-fledged market analysis, work with assets, expirations, different strategies, etc.
Also here you can ask questions to the support manager and according to his answer determine whether this service is correct, etc. A demo account has the same facilities as a real one, but it is only a market simulator with virtual capital. Most brokers will also give a demo account for a trader's permanent use, which means that the trader will always be able to use the demo account to test strategies, etc. when moving to a real account.
Studying useful materials about the stock market
It is impossible to be a securities market professional without knowing its basics, without improving one's skills, without constantly getting acquainted with useful materials about it. Thanks to the availability of the Internet you can find a lot of useful and up-to-date material online: news, analytics, market reviews of profitable companies and assets, forecasts, as well as rules of manimanagement, risk management, strategies, analysis methods, webinars, courses, etc. Only by fully immersing yourself in securities market and improving his knowledge, the trader can be confident that he understands this market and its possibilities.
Studying indicator signals
Indicators are technical means of market analysis, which generate signals for entering the market. Of course, speculators also use their capabilities when working in the stock market. In order to make money investing in the stock market, it is not necessary to know all indicators, especially since there are a lot of them: these are popular indicators and rare, author's ones. The basic indicators are those used in the main strategies MA, Awesome Oscillator, Parabolic SAR, MACD, Stochastic, RSI, CCI etc. The DPO, ROC, Ultimate Oscillator, for example, are considered complex, Gator, OBV, McClellan oscillator, Elder's Force Index, etc. Properly working with such tools, you can get the most out of trading in the market.
Learning trading strategies
The stock market, as well as other financial markets, is completely unthinkable without strategies, which are designed to help the trader in finding signals, accurately identifying trends, finding opportunities to make money. A professional trader has several strategies for different situations which will not let him down and allow to work with profit. There are a lot of strategies in Internet and they all are oriented for different audience: for beginners, for experienced traders, for those who trades fast deals or, on the contrary, plans to earn on "long term". Popular strategies oriented at beginners have a simple principle of work, they do not have complicated settings and complicated principle of work, on the contrary, they allow to receive the necessary signal quickly and to enter into deals. Some complicated strategies are based on the signals of rare indicators, they are characterized by a complex principle of work and, before starting trading, it is worth to test them on a broker's demo account.
Trading with a reliable stock broker
An important component of successful trading on this market is choosing a reliable broker, who will not cheat the trader and will not lose his money. It is in the broker's terminal that a lot of possibilities for trading are available: it is the system of placing deals, convenient charts with tools (indicators, graphic elements, etc.), personal account, free demo account, trading history, etc. Using this toolkit, you can get high results from the market. All decent brokers offer traders a quality service that works smoothly. Besides, they have a license, they are open for communication, improvement of service, on their website you can study information about the company, its analytics, news, forecasts, strategies, etc. The broker, which is the market leader, has many reviews on the network, but most of them are still positive, they also make sure that the company works transparently and honestly.
Fundamentals of the stock market
For a trader to earn money stably from the stock market, he needs to know how the work here is arranged. We will talk about this in our material. The stock market is an international financial market, where the goods, with the help of which its participants earn money, are various securities: shares, bonds, bills of exchange, checks, etc., in which, if you want, you can invest money and become their owner. This market has its own rules, there is a separate ramified infrastructure around it serving bidders, thanks to which transactions are made instantly and, having executed a transaction, in a few seconds the investor becomes the owner of the security, etc. Like other financial markets, this market is interesting to users, attracts attention of those traders who have no special education, but are ready to understand it and increase their profitability.
The stock market, if I may say so, is a set of rules that allow securities trading. This market supports the circulation of securities, so it is often called the "stock market". (Stock market). Unlike the over-the-counter market it has strict regulation, precise rules and regulations, all transactions are carried out officially and their results are recorded in the system. Today, when speaking of the stock market, a brokerage platform is meant more, where a trader carries out transactions and receives profit. Thanks to the rapid development of Internet trading anyone can take part in this market, and if you become fully immersed in this market you can become a professional investor.
The stock market attracts a different audience of investors to the platform: traders; those who have money and would like to multiply it; companies that care about investments and expanding their staff of investors; brokers who offer a service for trading in this market. Today, the stock exchange does not need offices; all work takes place in a convenient electronic form. This only attracts Internet users and investors to it. Separately, it is worth highlighting Russian stock market - is a dynamic market industry that allows anyone to earn a decent income on the Internet. Despite the fact that the Russian stock market also has a number of problems, and trading participants often have an insufficient level of literacy, however, it is attractive to the foreign investor, is developing, and corresponds to modern trends of Internet trading.
It is worth understanding that the stock market is of great importance to the issue of its regulation - that is, those activities that are aimed at streamlining the activities of various participants in the work (speculators, investors, issuers, etc.) and operations of organizations and standards. This makes it possible to ensure the clarity and safety of the market, and affects its liquidity, which depends on a smoothly functioning system. The stock exchange is an important element of the stock market, which ensures its stable operation. Functioning on a permanent basis, it provides the user with data on quotations, a secure platform, a convenient trading process. In order for it to work, you need: a system for collecting orders that are recorded in the registers of accounting; a clearing (settlement) chamber that tracks the turnover of traders' capital, transfers money, etc.; a depository center that tracks the turnover of securities. Such a system, invisible to the average person's eye, works without interruptions, ensuring constant turnover of assets.
A stock exchange is a functional platform, which is convenient for trading stocks, studying the trading history, making orders, entering capital, analyzing the market, etc. Trading on the stock market as a whole is possible in three ways: by telephone, with the help of trust management and, the most common and convenient way, Internet trading, when all work takes place through a trading terminal (quik, mt4, etc.), which is provided to the trader when registering with the broker. Here you can trade at any time of the day, monitor the status of the account, etc.
Trading Basics
The stock market is a type of financial market that is popular with Internet traders. But a trader can also make money on forex market, Working with binary options, cryptocurrencies etc. These markets have their own differences and peculiarities, possible trading styles and available instruments. However, all of them also have a number of factors that make it easy to combine them into one general concept of "trading. Let's talk about that further.
Trading is a way of making money, which is based on trading various assets on financial markets. It is more correct to talk about Internet trading, because all activities take place on the Internet: investing, trading, searching for and testing strategies, and tracking performance. The Internet offers man a lot of opportunities and remote income is one of them. Interested in trading, the user chooses a broker to work with, tests his platform on a demo account, studies market theory and strategies.
It is important to learn the basic tools of trading: the terminal, indicators, the list of assets. Then, transferring funds to the broker's account, you can start real trading on the market, earn money and withdraw them. Of course, a trader must continue his education: search for new strategies, methods of market analysis, determine the comfortable trading style, study useful materials: articles, books, participate in webinars, master-classes. Free demo accounts are available for testing various work methods. Also, some brokers allow using robots and expert advisors. Market leaders also offer their clients a lot of useful material: analytics, forecasts, reviews, news, free signals, training programs, etc.
Preparation for trading on the stock market
The stock market is not a simple source of making money. Ignorance of its rules, inability to assess the situation, use the trends will only lead the trader to losses. Successful start on this market depends on one's preparedness to work, on experience of trading. That requires a demo account, terminal options, consecutive acquaintance with the market, studying the theory, strategies, analytics, implementing of money management rules and so on. It is important to properly trade on a broker's demo account, which will allow you to see in practice how the system works, to test strategies, analysis tools. This market is different from other markets by the set of assets, here the earning of money is made by investing in the securities of organizations. In this case one can be both a trader earning his profit from the dynamics of assets prices and an investor earning money from holding securities of some organization.
Today, all trading on the stock market takes place in an online terminal, which is provided to the trader by the broker. By entering the terminal, the trader gets an opportunity to be involved in the largest international market, to earn on investments in shares, etc. You can trade here whenever it's convenient for you. You can download a free mobile application for the terminal and access your account at any time and at any place you like, working with applications, executing trades and analyzing the dynamics of asset prices. When choosing a reliable broker, it is important to study real reviews of traders about the broker on thematic forums and be aware of the current rating of stock brokers.
Newbie mistakes
When plunging into the world of the stock market, newbies are usually faced with an unfamiliar system of work, but not wanting to understand it first and taking the time to learn the basics of the market, they make a number of mistakes, which only lead to losses. In this case such traders' comments appear in the Internet at once, saying that the stock broker is a scam. In this part of the article we'll tell you about those mistakes a beginner should avoid.
Trying to get instant money
When newcomers enter a broker's platform for the first time, they usually start conducting transactions in order to make money. Without understanding the peculiarities of the market, the capabilities of the platform and without analyzing the dynamics of the asset, they immediately place deals as if it were a gambling game, where they only need to guess the price movement. But it's not that simple: in fact there is no easy money to make on the stock market. In order to engage in successful trading here it is necessary to know the theory of the market, the peculiarities of the asset in which one invests capital, the ability to work on strategies, to analyze the potential of companies, etc.
They think that the stock market is a game of chance
Newcomers often think of trading and financial markets as gambling, when you don't have to think about anything and earn money by guessing which way a quote will go. However, this position will not work at any financial market, because analysis of the situation, use of strategies, indicators, different types of analyses are needed everywhere. The stock market is not an exception, especially if the user intends to be an investor that acquires assets of the company in order to own them and get profit from them.
Investing the last of their money in bidding
One of the serious mistakes of market beginners is to transfer all your money to a broker's account in the hope of increasing its size. In this case, unconscious work on the market without using a strategy, without relying, for example, on the news data, leads to a rapid loss of the deposit. Having lost all the money in just a few transactions, the trader concludes that the stock market is a swindle and fraud. It is not worth transferring your last money to work, especially if the player has no trading experience. Losing capital is hard for him, so it is important to remember that there will always be losses, that it is important to save money, to use the rules of money management, risk management.
Incorrect use of the demo account
In addition, newcomers do not realize all the possibilities of educational trading. The broker provides them with such an account free of charge, but there is no money to be made here. That's why traders immediately switch to a real account hoping to increase their income. Because they have not paid due attention to the terminal and its possibilities, because they do not know how to use the chart, they lose money. It is not enough just to place a deal; it is also necessary to add indicators to the chart, to try out strategies in order to get confirmation of this or that market trend. A demo account allows you to explore the platform options, make your first trades, and check the effectiveness of a strategy, all for free, without risking your capital. Such experience will be especially valuable when working in the real market, when a beginner usually feels insecure, has fears of losing money, etc.
Choosing the wrong stock broker
This should also be considered a popular mistake made by newcomers to the market, which can lead to large losses of funds. Beginning to get acquainted with the market, newbies do not yet know that there are not only honest companies, that it is easy to get into the clutches of a fraudster and give him all your money. Like other financial markets, the stock market has a big competition for clients, that is why brokers come up with promotions for them in order to attract new users. And along with honest companies there are scammers who offer even more advantages to a naive trader and trick him like a sucker. Of course, when making a choice in favor of such a broker, the trader himself is guilty of the consequences of his decision: he will not be able to withdraw his profit, will not contact the manager, etc. In fact, the choice of a broker for trading is a very complicated process: you have to study its work experience, check its license, positive reputation, study the reviews on the Internet, work on its demo account. Most often it is professional traders who are interested in finding a broker with whom they will cooperate on a long-term basis and who can entrust them their money.
Trading without understanding the market
Often beginners of the market as soon as they register with a broker start trading with real money, expecting to increase their income. In doing so they bet at random, just trying to guess the dynamics of quotations, and, of course, lose money with such an approach. Professionals work differently: they study the indicators of instruments that generate signals to enter the market, analytics, the news background, the history of assets, etc. This is serious work that allows them to predict the future movement of quotations relying on a number of factors. Experienced players know that any market works according to its own laws and the stock market is no exception.
Trading strategies: what they are and what they are
Trading strategies is a methodology for working in the market, taking into account its peculiarities, using certain tools that generate accurate signals. Experienced traders are distinguished by the fact that they always trade according to the strategy, use reliable tools that help to improve the trading results, etc.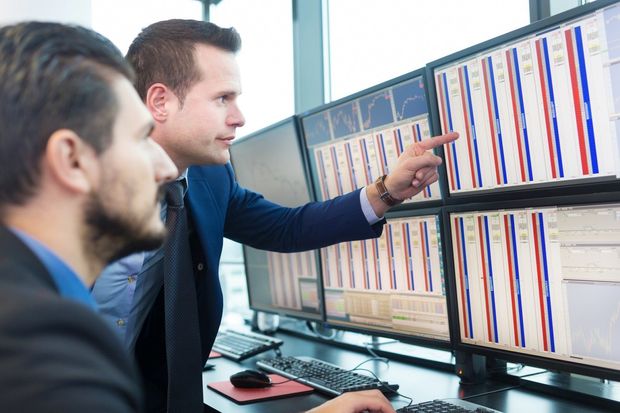 The stock market is popular among traders, and with the development of the Internet it is rapidly gaining momentum, because, sitting at home, here you can profitably invest money in securities and be involved in one of the promising areas of trading. At the same time, all users can choose a convenient variant of earnings at the exchange:
As a speculator focused on making money in just a few minutes. Here it is important for the trader that the asset is volatile, because earnings depend on price fluctuations. It is possible to use the data of technical and fundamental analysis and indicator signals.
As an investor interested in long-term profits (approximately 2-3 years). Such traders buy securities not for resale at a favorable price, but to get a share in the business, earnings from assets, etc. The investor carefully studies the company, its prospects, financial statements, business success, etc.
Most traders who have entered the stock market are more interested in making a quick buck by speculating on the value of various securities. In this case, you also need a strategy that will allow you to maximize your income on the stock market. Traders use many strategies to work in the market, but they can all fit into a framework of styles:
Scalping
These are short-term strategies that work on small time intervals (timeframes). As you know, the price of exchange assets continuously changes during the day. If you make one or two trades per session, the graph of value fluctuations will be calm. The risk of loss in this case will be lower, but the profit will be less. While working on scalping, a trader opens transactions every two minutes, for example. In this case a quote chart will sharply fluctuate up and down. It is difficult to predict its dynamics with technical analysis, that is why traders use indicators. A lot of players are involved in scalping and they are focused on getting the profit in the nearest future.
Daytrading
The difference between this strategy and scalping is that it is a less stressful strategy, because it involves trading on a longer time frame during one day. Here it is possible to use the technical analysis of the market. In this case, the number of deals per trading session will be less than in scalping. Daytrading is ideal for newcomers to the exchange, because it allows them to gain experience and not to risk large sums.
Investment strategies
Long-term holding of securities is practiced by traders quite often. Such strategies can be divided into short-term (up to a year), medium-term and long-term (more than 3 years). Fundamental analysis, technical analysis, other methods of work are used for work, therefore such strategy is interesting to experienced investors, who are looking for opportunities of stable earning of money.
Popular stock market trading strategies
The stock market is a popular option for earning money in a remote work format. Especially with the development of Internet technologies, it is easier to get access to the opportunities of the stock market and other securities. It is important to know that the stock exchange does not make direct money from players' transactions, but the commission from them is a good profit for it. There are 2 ways to make money in the stock market:
As a speculator focused on short-term profits in as little as two minutes or more. Such a player does not care about the type of trading instrument, the main thing - its volatility, because speculators profit on price changes. In this case it is possible to use technical, fundamental analysis, indicator signals, etc.
As an investor focused on obtaining long-term income for about 2-3 years. Unlike a speculator, he acquires shares not for resale, but to get a share in the business, sell them after a long time with a significant increase in their price, etc. With this approach it is not necessary to track trends, it is important to carefully study the prospects of a particular organization, analyze its statements, news, etc. Here his earnings will depend on the success of the company.
What to be: an investor or a speculator?
Trading on the stock market as a speculator is more difficult, but big earnings as well as big losses are possible. For successful work it is important to study carefully the market, trends, choose the right assets, develop attentiveness and stress-resistance.
Trading on the stock market as an investor is easier, his earnings are predictable and stable, but they will be smaller in volume than those of a speculator. Investor is more profitable for those market participants, who have basic earnings and try trading as additional income. Such strategy is characterized by calmer trading, lower risks, predictability of work.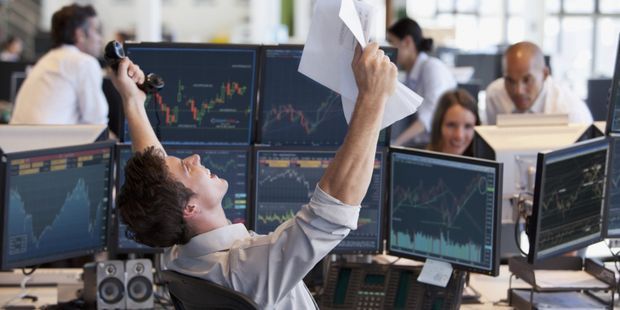 The role of strategy is hard to overestimate: in trading, it affects the efficiency of trading, helps to save and multiply money. To choose the right strategy for your work, it is important to consider several factors: trader's features, market conditions, trading intensity, when a player needs money, how much time he can devote to it. In order to get the most out of investing in the assets of companies on the stock market, an investor should choose one of the popular strategies of work:
Investing in the growth of an organization, or reinvesting, is the process whereby companies increase their profits to optimize performance. With this strategy, you can count on short-term earnings.
Investing money in the value of assets is when an investor buys a security and then takes a wait-and-see position until the asset starts to rise in value, when he can sell it at a higher price and make his profit on it. With this investment strategy, one can only work with long-term transactions, and it is better to work with minimal volatility in the market.
Downside investing, when money comes to the investor when the trading dynamics decrease. In this case, players sell shares and then buy them again at a low price.
Investing money in income that will work best in an uncertain economic situation. In such a case, it is customary to buy assets that will show steady growth under difficult market conditions.
It is up to the trader to decide how to trade on the stock market and what position to take in this case, because he must decide for himself whether intensive intraday trading or he feels more confident investing in more stable trading. To do this, the player must know the answers to these questions:
How much risk is a trader willing to take?
If a trader is not ready for risky express trading, it is better for him to use long-term investments, for which he can prepare significantly, study information about the asset, the company's potential, its nearest news and on this basis make his forecast. There are many traders who like and prefer risking their money trading short term assets. Features of such trading: high dynamics of trading, minimal opportunities for market analysis, risk of loss, high profitability, unlimited number of transactions, earning money in the near future (in 60 seconds, for example).
How much time can a trader devote to the market?
Work in the stock market attracts traders because it is easy to build the most convenient schedule for oneself. It is even possible to take into account his main work, to trade long-term or short-term assets, to study the possibilities of the market. Thus, if a player has a primary income, it is better to invest in long-term trades, because here, having prepared for trading and placing a trade, one can engage in other activities; there is no need to monitor trading results daily and spend a lot of time on market analysis. Having opened a deal, you can do your main work and get dividends at the same time. If the stock market is the main source of earnings for the trader, the trader has enough time for complex work here, he can trade different assets, pay attention to deals during the day, conduct both intensive trades and medium-term ones, etc.
How soon does a trader need money?
If a trader needs money in six months or one year, he can work with long-term investments. If he needs fast earnings, in that case it is better to trade intraday trades, scalping, making a lot of transactions and getting a decent profit, which can be immediately withdrawn from the system.
So, coming to the stock market, beginning investors can choose a suitable strategy for themselves:
Active, when he prefers to work with short-term transactions while earning a quick income. Here it is important to choose volatile assets, study the news, information about the company, etc. With this approach it is difficult or even impossible to combine with the main source of earning money.
Portfolio, when, with a minimum amount of time to work, the trader enjoys long-term transactions, carefully monitoring market trends and organizations.
Mixed, when it is easier for the trader to choose a strategy for a specific market situation: these are either short-term or long-term transactions. The success of such work will be influenced by the amount of capital to invest, and the presence of experience, and a great desire to achieve results from trading.
Technical and fundamental analysis
When trading securities, it is important to carefully study the market, using all available tools in the broker's terminal, because it affects the result of trading. Two types of market analysis are very popular among the market players. Both of them have their own features and differences but still allow to gain advantages during the work - technical and fundamental analysis. We will describe them in more detail in the next part of the article.
Fundamental analysis
Fundamental analysis of the market is a common way to study the dynamics of assets, and it is also relevant to the stock market. It is important for traders and investors to study all possibilities of the market, find those tendencies and moments, which can bring them potential profit. By correctly using data of this type of analysis, it is possible to increase profitability by times. The peculiarity of the fundamental analysis is that it allows to forecast data on the dynamics of assets, examining financial indicators of companies, news assessment and other important statements influencing the growth or decline in prices of assets. News, statements of big companies, heads of central banks can be used here. It is also customary to take into account news related to changes in the economic indicators of states: for example, this unemployment rate, business activity index, sales volumes, key rate data, etc. Here you can also take into account materials about the state of macroeconomics of countries, the general economic background between them. All of this affects the dynamics of assets, provokes its movement and, based on such information, it is possible to correctly place a deal and make a profit.
This type of analysis requires accuracy, attention, studying a lot of information, and, of course, it is difficult for beginners, it is more popular with experienced players who make money on long-term investments, also can use it on medium-term and intraday transactions. This type of analysis, while bringing substantial profits to the investor, but requires more time, experience in the market. Fundamental analysis is not suitable for those who earn on speed trading, because here it is important to make quick decisions and there is no time for analysis.
Technical analysis
Technical analysis is also one of the popular types of analysis in trading, which allows you to determine the dynamics of assets using "technical tools": oscillators, indicators, different types of charts, shapes, patterns, etc. It is much simpler than fundamental analysis and offers more possibilities to work with different instruments. It is also easier to work with it for a beginner, mostly because he can always choose simple indicators, easy strategies, start successfully with them at the beginning and gradually increase his knowledge and experience. The financial markets (Forex, binary options, securities market etc.) do not exist by themselves, the price dynamics are influenced by numerous factors which allow the chart to go up and down and to show either rising or falling tendencies. It is important for a trader to correctly identify signals, to be able to draw conclusions about the correct market forecasts based on technical data of different instruments. To do this, it is necessary to analyze different parameters: analysis of time intervals, trading volumes, etc.
A lot of attention has to be paid to the signals of indicators and oscillators: while the former help to determine a certain average price value, the oscillators behave perfectly well during the sideways movement of the market. MACD, RSI are most often used in the market, Momentum, Stochastics, ADX, MA, etc. By adding these instruments to the chart, you can study their indicators, dynamics, follow the data on overbought/oversold market, different trends, etc. There are many different strategies on the net that use signals from these instruments and help traders to make forecasts and make profits. There are systems for beginners and experienced traders, strategies suitable for high-speed trading, long-term investments, using candlestick patterns, patterns, support and resistance levels etc.
What trading courses are available and is it necessary for a beginner trader?
Plunging into the field of trading, trading Forex, options or stocks on the stock market, some traders decide to improve their knowledge in this difficult kind of earning, they start looking for trading courses. Trader's education is the thing which is able to make a player more experienced and help to understand the market better, to work more confidently here, to analyze correctly the dynamics of assets, to use different instruments correctly. This is also a great opportunity to get deeply into trading, to get ready for the profitable work on the real account. Education is an important stage of trading which not all users come to, but having completed the courses, the trader will be ahead in knowledge, opportunities and experience of those players who study the market by themselves by trial and error.
When choosing courses on the net, traders face another problem: how to choose the appropriate and high-quality one among those programs that are offered here, how to understand whether it will be useful or not. Here one should pay attention to the person to whom the courses are addressed: they are oriented to beginners or professionals, they allow to study the basics of the market or to concentrate on studying a certain instrument or type of analysis. Also, all the courses have different duration, programs and can be hold remotely or in the office, etc. Besides, there are paid and free courses, but which of them are profitable for a trader and whether it's worth paying money for something which is probably already available online. We answer this difficult question in our material.
Paid courses
Such courses are offered at a certain price. Here, the trader usually selects the appropriate offer in terms of cost as well as the content of the program. More often than not, paid training is offered by serious trading training companies. Therefore, the materials are taught by professional analysts and experienced investors. Besides the extensive and high quality theoretical part, there is also a large practical part when the trader not only registers an account at the broker and tries to make deals under the guidance of a tutor but also takes part in squaring mistakes and searching for the strategy. Also chat rooms with constant communication with professional traders, master-classes, webinars, support of clients during 1 month after finishing training, etc. are offered. With this approach, by the end of training, the trader is already ready to trade in the market. The advantage of such approach is that trader avoids mistakes and losses which were waiting for him/her in case of self-training, saves money, feels confidence because he/she really knows the market.
Organizations providing training services in the market guarantee the quality of courses, allow only professional traders who have achieved the heights in stock market investing to work with clients. Such format is convenient for traders, especially for those for whom the quality of training is important. Choosing a course that is appropriate for them, a trader may find something comfortable in terms of program, duration and cost. Paid courses are often offered by market brokers and successful traders. Below we offer you the list of actual paid courses of trading in the stock market, which you can use right now.
Learning to trade on the stock market with SDG-Trade
SDG-Trade has been providing training services on trading on the American Stock Exchange for 14 years to traders all over the world. High-quality programs are available here for newcomers to the market and experienced traders, with a comprehensive approach to training: theory, practical lessons, assistance of a personal manager, etc. In the "Basic" package the listeners of the course will get acquainted with features of American stock exchanges (NASDAQ, AMEX, NYSE), learn about trading mistakes and learn how to avoid them, learn trading styles and technical analysis. In the "Advanced" package, attention will be paid to strategies, trading practices, market analysis, etc. In the "PREMIUM" package, besides the theory of the stock market, the attention is paid to trading, there is a practical block, 12 months of trading support, mentoring, access to courses, session recordings, work with a personal consultant, individual lessons with SDG Trade traders, conferences, webinars, etc.
Cost: from 50$
Website: https://sdg-trade.biz/
Learning to trade on the stock market with the service "Investments 101"
The online project "Investments 101" offers a lot of opportunities for training traders of different markets, including stock market players. After registration in the system, you can choose a suitable course and follow it online. Basic courses in trading, advanced courses, courses in exchange trading, programs created together with the teachers of the Presidential Academy of the Russian Academy of National Economy and Public Administration are available. It is possible to start training when the trader himself wants, which is also convenient. Besides theoretical lessons, which are available free of charge, there are also paid video lessons and you can hone your skills in the "Trading Simulator". The project has introduced a system of payment for access to closed courses with the help of Coins, the number of which can be increased with continued activity in the project.
Cost: by request
Website: https://investments101.ru/
Learning to trade on the stock market with the TraderHub project
TraderHub is a community of professional traders with extensive experience in trading on the stock market, which teaches newcomers to the market from "zero". All courses are of high quality and contain both theoretical and practical parts. Full immersion into the market, study of its bases, work with strategies, analysis of quotations dynamics, market trading. Participants of the individual course will get the access to the exclusive information which is not available on the Internet, the personal NYSE prop-account, a wide experience of trade which can be shared with newcomers of the market.
Cost: from $150
Website: http://trader-hub.com/
Learning to trade on the stock market with Trade-UA
Trade-UA is a successful trading company rendering the whole range of services to traders trading on NASDAQ, NYSE and AMEX stock exchanges. It is also possible to receive high-quality training on stock market trading. The company, first of all, is focused on cooperation with beginners as well as professional players of the market. When taking a training course there is a full immersion into the market. Depending on the course there is familiarization with theoretical information, indicators, types of analysis, trading at different market conditions, analysis of deals, work on mistakes. One of the main tasks of the company training is to teach the player to trade in the market and earn money stably.
Cost: from 300$
Website: http://www.trade-ua.com/
Learning to trade on the stock market with the Hi-Trader project
Hi-Trader is one of the interesting projects, which also specializes in teaching stock market trading. The courses are taught by proficient traders with extensive experience in such trading. The aim of the training is to teach traders and investors to earn from investments in exchanges, to use highly profitable instruments, to be able to see signals, to consolidate all knowledge in practice. In addition, after the training participants receive support and accompaniment of work in the market. The company offers courses which are oriented on beginners (will allow to earn from 1 up to 5 thousand roubles/day) and on experienced traders (from 500 thousand roubles/week). There is also program "Investor" which offers after its passing to get high income - "it's door to the world of the real capital, real to the obscene".
Cost: from 200$
Website: https://hi-trader.ru/
Free courses
There are many different free courses available on the Internet, so traders have a fair question as to how good they are and whether it is possible to study them if they are as useful as paid programs. Of course, this is a more attractive option for the trader, and why pay when the material is available in the public domain. But here it is not so simple. Most often the free programs are just the theory of the market, that is, the trader gets no feedback and practical advices from the tutor, can not ask him questions, does not spend time trading under the supervision of a professional. In addition there is another question - how much information here will be valuable, correct and working, because often free of charge are not even an in-depth course, but only those materials which are available to trader in the network, moreover some of this information is false, incorrect, which of course can lead to losses. If in the case of paid courses the company guarantees the quality of education and professionalism of teachers, the free programs are just available on the website, it is not clear who compiled them, whether their quality is guaranteed, etc.
It is also worth remembering that no one will share important information for free. Therefore, it is more likely that such free training courses in stock market trading are a scam, a scam and a fraud. In addition, the trader teaching clients may turn out to be an interested party, wishing only to make a profit, without teaching anything useful to the students. He may even be a special agent, attracting naive players to dubious projects, which then continue to deceive them, promising them a mountain of income.
In such a case, there is a high probability that the trader will lose both his money and time by using an effective strategy. If this strategy leads the player to losses, he will not get his money back. Free courses will never guarantee 100% the usefulness and effectiveness of the material. Often experienced traders advise to avoid them altogether, because there is a high probability that it is a scam. The following is a list of current free stock market trading courses, which are available to the trader now online.
Learning to trade on the stock market with the service "Investments 101"
This online project offers not only paid information, but also free courses, which are also plentiful here. Mostly theory about the market, the basics of stock trading, individual investment accounts, etc. is available for free. As for the materials, exclusive, unique, they are not available, for them you will have to pay money. The system is easy to work with, you can test trading in a special "Simulator", study articles at any convenient time for trader. To gain access to paid information, we have introduced koins - a currency, the number of which can be increased by actively working in the project.
Website: https://investments101.ru/
Learning to trade on the stock market with the Hi-Trader project
This project specializes on professional training of traders to earn on the stock market. In addition to paid programs there is a free course "Beginner", whose tips will help traders earn from "zero" from 22 thousand rubles per month. This course is suitable for self-education. Studying the market, trading on the account, studying strategies, the trader can count on the project's help with all the questions arising during his education.
Website: https://hi-trader.ru/
Learning to trade on the stock market with the "Exchange Navigator" project
The author of this project is an experienced investor Yulia Mikhailova. She compiled a guide to trading on the stock market in the form of a video course, which is available on the site absolutely free of charge. It contains useful information on the financial market, such as what is dividends on shares, what is the meaning of fundamental analysis, what is the psychology of the stock market crowd, what is the essence of the stock chart. The purpose of the project is to share experience and knowledge about the market structure with traders, to give them groundwork on the subject of "trading". In order to receive the materials you need to indicate your e-mail address in a special form, to which the training course will be sent.
Website: http://stock-list.ru/
Learning to trade in the stock market with the course 7-trading-secrets.ru
The site 7-trading-secrets.ru offers a free training course on trading in the stock market, using which the trader will learn about 7 steps for successful trading, will get acquainted with a brief guide on the main ways to invest in 2018. During the reading, he will learn about how to make money in stocks, how brokers manipulate traders, what social trading investments are, what myths exist about trading in the market, etc. The trader will also get valuable advice useful in his work, such as: choice of a broker, trader's pitfalls, where to start as a beginner, what tools are better to use, how to minimize the risks and so on. The course will help to avoid many pitfalls on traders' way, it will be useful both for beginners and experienced traders.
Website: http://7-trading-secrets.ru
How not to lose money trading in the stock market?
Trading on the stock market, all traders strive to consistently make money and not lose it. But not all of them understand that for this purpose it is important to understand the peculiarities of this market, to work consciously with different instruments, to think over the trading strategy, to trade on a broker's demo account. Also, it is important to understand that there are many stumbling blocks, factors which can lead to losses. Let's talk about that further.
"User Agreement" of a stock broker
"User Agreement" is an important document, which is mandatory to read for every trader of the broker's platform. This document may have another name and is available on the broker's website. Why is it so important for the trader? The matter is that this document contains the information about the principle of work on the platform, about what is in the list of broker's obligations, what will be his reaction on different situations on the market, in case of problems with the terminal, etc. There's also a lot of information here about what the traders' obligations are, what their rights are, what their responsibilities are when trading on the platform. Here you can also find out how the requests of traders will be processed and in which cases the losses will be returned or not returned to the trader. It is worth studying this document at least once a week, as it may be updated by the broker and it is the responsibility of the trader to know and follow its provisions.
Even if the client of the company does not know about the existence of such a document, all decisions made by the broker in case of complaints of the trader are based on the "Agreement", so it is important to study it in order to understand in which case the trader will be supported by the company, in which situations his complaint will be justified. Besides, in the "Agreement" there are such clauses, which "work" against the client, complicating his trading.
As we wrote in the article, trading in the stock market is not a casino, not roulette. It's easy to lose money here and not even notice it. Using strategies, different types of analyses, signals from the broker, you can study the dynamics of the asset, make predictions and profit on the basis of all this data. The securities market is not as simple as it may seem. Here the trading is carried out around shares, bonds, bills, etc., belonging to companies that have their own dynamics, great volatility. The speculator needs technical analysis, fundamental analysis, graphical analysis tools, etc. An investor who invests in, say, acquiring shares in a company or a stake in a business, also studies the dynamics of the company, but, in addition, carefully gets to know how promising the company is, etc., he also needs his own working strategy.
Carefully study the stock broker
It is important for a trader making money from financial markets to cooperate with such a broker, which will guarantee him honesty, transparency of work, quality service, unproblematic withdrawal of capital. When searching for such a serious broker, one should pay attention to several factors: its success, prestige, positive traders' reviews, etc. It's worth remembering that there are a lot of fraudsters on the market, all of them are ready to offer their potential client a fabulous income, increased payments. The beginners, unaware of it, choose the first "profitable" broker for them, and then they realize that this is a new company, which does not plan long-term cooperation with it, that it does not withdraw the profit, does not let them earn.
Chargeback - a way to get money back from the broker platform
If a trader has encountered a fraudster and cannot get his money back, he can not despair - there is a legal way to get it back, making good use of by the chargeback procedure. This is a popular refund procedure today. Chargeback services are provided by companies that are well versed in its intricacies, their staff has lawyers with a lot of positive experience. Moreover, this service will be useful not only for traders, but also, for example, for Internet users who have purchased low-quality goods/services, lost their money participating in any projects. What is a chargeback?
This is the procedure of payment cancellation and refund to the client's card, which is based on the rules of the international payment system, mandatory for banks cooperating with such payment systems. Working with them, banks automatically accept their terms - IPS (International Payment System, are obliged to follow them. The user himself can initiate the chargeback procedure, but it's not an easy process - you have to collect the evidence, prepare all the documents, correctly establish dialog with the bank manager, etc. So sometimes it is easier and more profitable to contact a company which provides help in organizing chargeback. The company will do everything possible to ensure that the user receives his money: request the necessary documents, write an application to the bank, etc. In order to speed up the return of his funds, the trader must follow the instructions of the company initiating the chargeback.
The psychology of trading in the stock market
When planning to earn money on the stock market, a trader should thoroughly prepare for it: study market theory, work on a demo account, test strategies, constantly study the potential of assets, take care of training on trading courses, as well as decide which role is closer to him - to be an investor or a speculator. Here it is also important to remember about the notion of "trading psychology" that studies such an important factor in this field of activity as trader's emotions. A trader must realize that emotions directly influence the productivity of trading, that fears of losing money and self-doubt interfere with work, concentration on the market, and making the right conclusions about the dynamics of assets. You can't forget about the rules of trading psychology, which will help you to defeat the emotions that prevent you from being productive and achieving the result. We will tell you about these rules below.
When working on the stock market for the first time, players, which is natural, are afraid to trade, to make predictions, because after the transition to a real account they have a fear of losing money. This fear prevents them from studying the dynamics of the asset, they lose attention and attitude to work, they start to make grave mistakes and the deposit runs out of money. How do you cope with this fear? It is important to understand that there will always be losses, no matter how experienced and successful the trader is. This should not stop the work and desire to change his life, on the contrary, the trader must try to work even harder, to improve his skills of market analysis and trading. At the same time his important task should be the necessity to make losses less than profits.
When trading on the stock market, the trader must also understand that attempts to make all possible money here will not lead to anything good. By mindlessly trading and making one transaction after another, the player is in a hurry, unable to pay attention to little things, loses attention, concentration and, of course, he loses his money. And the trader will notice it only when the system notifies him/her that the account is empty. How to cope with greed? It is important to remember that the amount of money should not be the purpose of trading, you should trade calmly, make balanced decisions and study the market carefully.
Don't turn on the excitement
Trying out the possibilities of the stock market for themselves, the trader must realize that this is not a casino and a game of chance, where he needs to guess the bet. The market does not tolerate non-serious attitude to it, it is a work, which requires a conscious approach, preparation for trading, analysis of the situation. There are both expenses and profits for the trader. What should a trader do then? It's worth to be able to distinguish the work from the game, which is usually referred to for other purposes (pleasure, etc.). The trader turns to trading for the sake of making money and for it to be stable, it is important to dive into the market, to test trading techniques.
Don't forget about patience
The stock market is not an easy way to make money. In order to reach some heights, stability here, it is important to work a lot. It should include training of trading, testing of market opportunities, various assets. The stock market does not tolerate rashness of actions, patience is an important quality which can help a trader in his work: when concentrating, when increasing attention, when studying the market and taking the right decision. It's beginners who are impatient in the first place, but how can they cope with it? It's important to be able to take your time to make a decision, to analyze the market carefully, and to enter a deal consciously.
The stock market also does not tolerate any attempts to win back if a beginner suffers a loss and tries to return the money to the account. He does not notice how he loses his mood and attention to details. He/she hurries to make transactions and, as a result, loses all he/she has on the deposit. The desire to win back, of course, is a natural attempt to return the situation in a certain direction, but it is not the trading he had prepared for. What to do here? It is important to accept your defeat, guided by the fact that, wagering money, he will not be able to manage the situation in any case, and it will lead to even more costs. The rule of "three trades" known for a long time on the market, according to which after three unsuccessful transactions one must leave the market, not to trade and not to win back, otherwise one will lose money, is the solution here as well. This rule will discipline the trader, allow reducing the risks of loss and feeling more confident.
Literature for Learning
Those traders who are planning to become market professionals must pay attention to improving their experience, learning how to trade, studying reference and other literature, testing strategies - such traders know about it themselves, they build up their work and sharpen their skills. Besides, they should understand that reading professional literature is indispensable on such a complicated way. It is in books that one can learn a lot of useful advices, subtleties of trading, told by professional traders and investors. The peculiarities of market analysis, profitable tools, success stories and so on. - The legends of the trading world, who have achieved a great success in trading, will share all this with the reader. In this part of the article we will tell you about really useful books on trading that you should read.
Stock Market. A course for beginners. This is an excellent option for those who have not yet encountered trading, it will easily and simply plunge into the world of financial markets, to get an understanding of its basics, and exercises will help to master the material.
Investments, William F. Sharpe. This is a textbook, which will allow "from scratch" and in an accessible form to obtain quality knowledge on investing in various assets. The book is considered one of the popular textbooks for traders, students, and novice market players. It describes types of securities, investment tools, many charts and tables.
Investment Valuation, A. Damodaran. This publication introduces the trader to the methods of valuation of companies, shares, venture projects, etc. All this can also be applied in practice, working in the stock market, where the trader chooses assets that are attractive to him.
Super Trader, V. Tharp. This useful book covers most fully all the features of daytrading, talks about the philosophy and mathematics of successful trades. In addition, it raises questions of goal setting, the psychology of trading, risk management. The book will help transform the reader from a trader into a super trader, learn the secrets of successful trading and reach unprecedented heights, trading equally profitable in all markets.
Technical Analysis. A course for beginners. This is one of the best books on the basics of technical analysis, authored by experts from Reuters, a leading organization with a world-famous name. It is also a useful book, which should have in the library of the successful investor and speculator. It is written in simple language and will be understandable to traders of any level and experience.
The Alchemy of Finance, J. Soros. One of the popular books by experienced investors and speculators in the financial markets, which tells about the famous financier George Soros, reveals to the reader the secrets of successful trading, a unique approach to trading and the philosophy of J. Soros.
The Practice of Stock Market Speculation, W. Niederhoffer. A useful book worth reading for a stock market player of any experience. It will tell about the modern process of misinformation and propaganda, which are daily bombarded traders by the media, how to avoid it and not to lose money on investments in securities.
Black Swan. Under the Sign of the Unpredictable, Nassim Nicholas Taleb. This is the best-selling book by the financial guru Taleb about the upheavals of modern civilization, changing the course of history and life, which he calls here the Black Swan. The author proved in practice the success of the "non-theory", which brought him half a billion dollars, became a true legend of the financial market.
Books, which will help a trader to understand better the market and its regularities, to learn how to work it and make money here, are a valuable source of information, it is more than a good way to start a successful acquaintance with the world of financial market.
Risk Management
Most professional stock market traders consider that one of the secrets of their success is obligatory following of risk-management rules in their work. Risk management is the norms of risk management, of which there are many on the market: these are risks of losing money, fears, greed, desire to return lost funds, etc. Using risk management rules the player will prevent losses and will feel more confident in trading.
Ignorance of such rules is one of the mistakes of market beginners, who can't track the state of the deposit in time and react to losses correctly. In this part of the article we will talk about the rules of risk management, which can easily help a trader to come to good results in the securities market.
Minimum amount on broker's account
If a player has just started working on the stock market, you can't transfer all of your capital to a deposit. He has no experience, no profitable strategy, no ability to constantly monitor the state of the account in order to stop working in time and save money. It is recommended to allocate a free amount for trading, which can be traded and which can be lost in case of a loss, but not to experience serious losses.
Use no more than 5% to trade
Starting to work on the stock market, you should not invest in one transaction all the money available in the account - in case of losing the trader will not have a chance to win back and he will have to re-enter the capital into the deposit. It is recommended to invest in transactions about 5-30% of the amount of capital. Such rule is not difficult to explain: it is impossible to be insured from losses in trading, especially if a trader is a beginner. In case a deal ends in a loss, he can continue working and get his money back. With small losses of money it will not affect the size of the deposit, and the trader will not be disappointed in the stock market.
You should not, just starting to work on the stock market, invest money in a large number of assets at once, because in order to make money from investments in them you have to carefully study their features, the factors affecting their dynamics, etc. Only experienced players study trading instruments very thoroughly. Newcomers to the market will not be able to take the time to fully analyze each asset, will not trace the balance of the deposit, and will lose all the money. Thus, it is better for a beginner to work with 1-3 assets, and only after positive trading dynamics are achieved, one can study other instruments for investing money.
When working in the stock market, it is important to "turn off" all emotions and trade only with the right attitude: you need attention, confidence in your abilities, quick reaction to trend changes, analysis, etc. It's very difficult to trade if you're afraid of trading, if anxiety and uncertainty are the main obstacle to concentrate on the market. Emotions are a real enemy of a trader, which you should get rid of as soon as possible: they prevent you from fully immersing yourself in the market, adequately analyzing it, marking important points.
This simple rule works with the stock market as well, it allows the trader to minimize losses, save the deposit. Its meaning lies in the fact that after three trades, regardless of their results, you need to leave the market, engage in, for example, the analysis of trading, studying the theory of the market, etc. If the trades led to losses, you should not try to get that money back, also, in case you win, you should not improve your result, trying to win all the money - it will only lead to losses.
Keeping a transaction diary
The deal diary is not just information on all trades, it is, with the right approach, much more: from detailed records you can learn what strategy is more profitable for the trader, what timeframe or asset is more productive, you can see the percentage of profit and loss, what influences such a result, etc. All this can be found in the trades diary, one of the simple but useful tools to improve your trading performance. Using this data, a trader can adjust the strategy of work in the market, for example, will not use those tools, which do not bring him earnings. Thorough analysis of the trades diary will help to easily eliminate defects in trader's work and improve his results.