Trading Binary Options
Trading binary options is a way of making money, which became available to everyone with the development of information technology, in particular the Internet.

Among other types of earnings on the global Internet there is financial trading - trading on the stock exchange. Such type of financial trading as trading with binary options is advantageous. This approach to exchange trading has become the most popular because of its high profitability, accessibility and simplicity.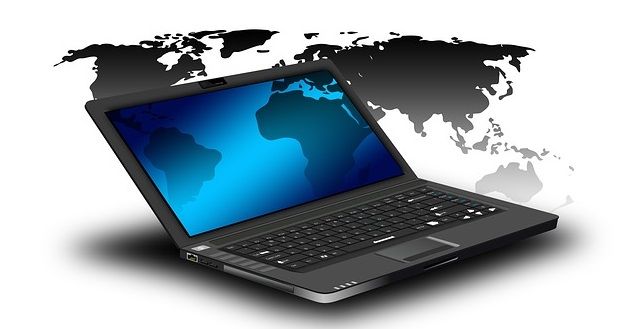 So what is binary options trading and how do you make money on it?
First of all, it should be explained that the binary option - is one of the varieties of exchange contract, which is used to make a profit on the movement of asset prices (currencies, stocks, commodities) in world financial markets.
Income in binary options depends not so much on the price of a financial asset, but rather on a correct prediction made by a market participant. In order for a contract to be profitable, you need to determine the price direction of the selected asset before the transaction is completed. That is, you select the period of time after which the price of the selected asset will be above or below the current one. If you make a correct prediction, then you earn about 85% (the rate depends on the broker) on the investment, otherwise you lose all your investment in this option. Thus, this tool is very convenient for hedging risks when using other types of trading in financial markets, such as the Forex market.
Basic concepts in binary options trading
Active - are currency pairs, indices, commodities, stocks or other securities for which contracts to buy or sell (PUT or CALL) can be concluded.
PUT option - The deal to buy an option to decrease the value of the selected asset, is executed if the price is expected to decrease.
CALL option - The deal to buy an option to increase the value of the selected asset, is executed if the price is expected to rise.
One Touch or OneTouch - A transaction to buy an option on the price reaching a certain level (One Touch) or not reaching it (No Touch) before expiration.
Expiration - The time when the option expires, i.e., the result of the contract is fixed.
In/Out options - Transaction on the purchase of an option, which predicts a corridor in which the price will move to the moment of expiration (In-Option) or the exit of the price outside the corridor (Out-Option).
Timeframe - is the time interval on the price chart.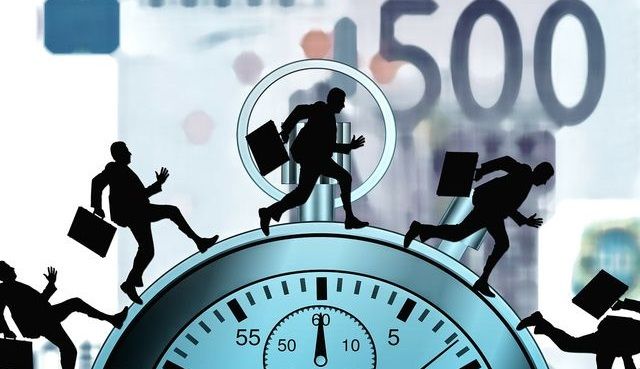 Trading binary options as an affordable way to make money over the Internet
Many experts argue that today it is binary options are the most profitable way to earn money. They explain it very simply, because in order to get a fairly large and predetermined profit, before trading, it is necessary to determine the expected direction of the asset's value movement.
The uniqueness of this type of earnings is that the income can be earned fairly quickly. There is no need to wait for a long time, as when waiting for the interest to accrue on a bank deposit. It is possible to choose the time, after which the forecast of the asset price movement will be checked.
First of all, it is necessary to understand that binary options are not something magic, allowing to earn millions in a short time without risk. That is, it is certainly possible to earn considerable sums of money, and quite quickly, but it is quite difficult and has certain risks. In order to receive income and not to lose the invested sums, you have to learn to forecast market movements, correctly calculate the direction of changing of value of one or another asset. Believe me, it is not as easy as it may seem to many people.
Choosing a reliable broker
To get a successful start in binary options it is very important to choose a reliable broker. A broker that will not manipulate the quotes and will pay out your profit. We recommend you to start with small amounts, make a test deposit, get verified, make a test withdrawal and only then start to work more seriously. Below are the top 3 brokers we recommend to start trading with.
What is the difference between binary options trading and Forex trading
There is a difference between binary options trading and Forex trading, and a very significant one! Mainly it consists in the fact that in order to earn on Forex you must make the quotes to go in the direction of your forecast for a significant number of points, after which you must close the deal! But in binary option trading everything is different - you will not care about the aforementioned amount of points. One point passed by the price in the direction of the forecast will be enough to get the full-size income! At the same time you know in advance when the option expires, while on the Forex market you fix the time, so there is a risk of making a significant unplanned loss, which is impossible in binary options: you can't lose more than the bet you made.
Why do you need a broker?
To start trading, you need to open a trading account, for this you need a binary options broker.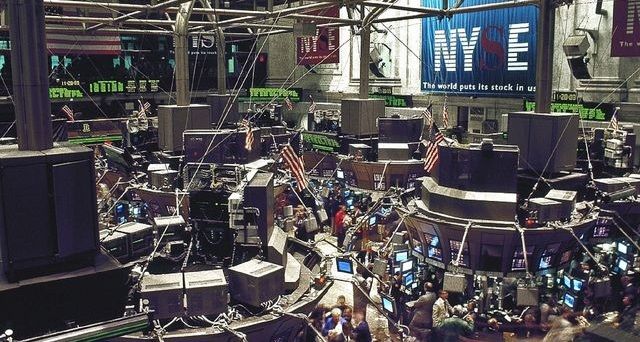 A broker is first and foremost a legal entity - a company that provides you with services to access the financial market, where the trader, that is you, performs operations independently. A broker of binary options would be more correctly called - a company providing brokerage services. This is a rather significant difference. The fact that brokers can be divided into two categories - the brokers, which carry out operations on behalf of the client and at the expense of the client, and the second - brokers, which carry out operations on their own behalf, but at the expense of clients. The second category is often large financial corporations where clients are investors and receive a percentage of the company's total profits. But the first option is just those companies whose services we use when trading binary options.
Platform for Trading Binary Options
A platform is a trading platform with which you can trade binary options anywhere and anytime.
The convenience that you will get when trading depends on the choice of a trading platform. A good platform is distinguished by the following characteristics:
The quotes of the asset are presented in a large window, on which it is easy enough to analyze the quotes;
You can choose between line and candlestick charts;
It is desirable that in the platform were integrated technical indicators, through which you can create your own trading strategies;
The profitability of the options must be at least 85%;
Price charts can be moved back in history to test strategies and analysis, reduce, zoom in, etc.
Binary options trading on Android and Apple
Traders have an opportunity to engage in options trading without being tied to a computer. Mobile versions of trading terminals have been available on the market for a long time, where you can trade binary options anywhere if you have access to the Internet. The main difference between mobile trading and trading on classic trading platforms is that the trading platform will always be right in your pocket!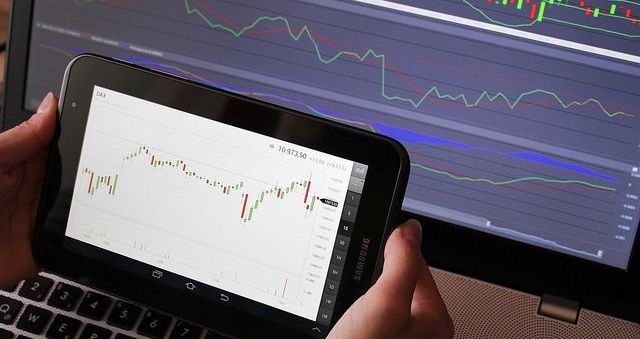 In general, the mobile platform is just a mini-copy of the standard brokerage platform.
Programs for trading binary options
For a large number of traders all over the world the possibility of affordable and comfortable earnings is exactly trading binary options. It is no coincidence that the reviews of professionals say that an easy and comfortable way to do trading is with the help of automatic robots. Such programs were created specially to simplify the process of work. Any trader can set up a program and then the program itself, with the help of additional tools and indicators, will identify market trends and place orders. While you are busy with other things, spending time with your family or in the office, binary options trading is going on in your account. Video tutorials, authoring techniques and profitable strategies will help you adjust your trading and achieve the best results.
Automatic trading in binary options is a real solution for those market players who do not have an opportunity to be constantly in front of a computer, as well as for those whose income is not the main one. Such programs for trading in binary options will also be useful for those speculators, who are just starting their way in this field of earnings, but who would like to have income on their deposit.
Money management in binary options trading
Money management implies optimal and strategically aligned financial management to ensure the highest possible profits. In essence, it is a science that teaches effective deposit management for profitable trading in the long run.
Successful trading is ensured by following one basic recommendation, which is that you should not make trades exceeding five percent of your deposit.
Read more about money management
How to correctly trade in binary options?
When starting to trade binary options, you need to analyze and study theory.
For a reasonable trade, at a minimum, it is necessary not to deviate from the simplest set of rules:
1) Find out complete information about binary options. Do not imagine that this income is for the lazy. Study the theory, try everything on demo practice.
2) Don't throw all your money into the trade at once. That's stupid. Start with "pennies" and practice on a demo account. Don't take risks and take your time.
3) Choose your broker with care, be sure to read the reviews, find out all of its trading conditions, clarify the service of the chosen company.
4) Never give your money to brokers to trade on their own, without you. Brokers are forbidden even to give advice on contracts to traders, to personally open transactions from clients' accounts. As soon as such an offer comes in, grab your deposits and run without turning around.
5) After you have accumulated a little money in your account, try to withdraw it. This will both calm you down and give you the opportunity to check the honesty of the company, the efficiency of the withdrawal mechanism.
6) Always remember: it is possible to lose a deposit. Get used to the idea. If you can not get used to it, it is better to take the money to a bank account. It will be safer.
The given rules of binary options trading will allow you to build a clear system of actions, make it effective and help to avoid unnecessary losses already at the first stages of acquaintance with trading. The advantages of this way of earning are many: a wonderful option of remote work with the opportunity to receive unlimited income, a way of self-improvement, learning something new and a real opportunity to change your life for the better - all these are offered by binary options today. Online trading is convenient, accessible and simple.
Besides, beginning to get acquainted with trading you have to define for yourself tools and strategies, which will help you to work more fruitfully on the market and reach high results. Every trader has to decide for himself how to work on the market: it can be volume trading on binary options, express options, long-term transactions and so on. The style of trading largely depends on the trader's personality, on how much he is ready to risk and whether he has enough time to trade.
This is also affected by the choice of trader's tools: indicators and oscillators, support and resistance lines, profitable techniques and systems that can optimize binary options trading. Whether trading in a flat or trend, during a news release or in a complete lull in the market, no matter what you choose as your profitable strategy, use the binary options trading rules listed here, improve your trading and achieve more.
Trading binary options a scam or the truth?
Like any job, financial market activity does not allow you to get fabulously rich instantly. It will take long and painstaking work to make money.
Based on the fact that binary options in the stock market are used on an equal basis with other types of trading, they fall under the legal control of regulators in different countries. Among them is the most famous all over the world controlling state body CySEC. In addition, there are such bodies as the FCA, NFA, FSA, ESMA, CFTC, ASIC, SIBA. The reliability of binary options is also confirmed by the recognition of the largest and most significant state financial authorities of the countries with the most developed economies.
How do I start trading binary options?
1) It is necessary to study the variety of options
2) Evaluate the current market situation regarding your chosen asset
3) Find out the methods of determining the price of the contract
4) Find out the advantage of operations with binary options compared to traditional ones. About the advantages you can read here
5) Make an accurate calculation of your operating costs.
Is it possible to make money from scratch?
Yes, you can! To do that you need to "keep your hand on the pulse" and follow the news and promotions run by different brokers. Very often traders are offered special promotions, which allow them to try trading binary options on a real account and for real money. Study the subject and follow the news, you might get a chance to try your hand without investing.
How Much Can I Earn on Binary Options?
The amount of possible earnings on binary options - this is, of course, a rhetorical question, and although it does not have quite a precise answer, we will try to give some recommendations that can help you earn a lot!
To be honest, the question itself is not quite right. You can make as much money as you want! Rather, the question should be: What do you have to do to make a lot of money?
How to correctly trade in binary options?
Below is a binary options trading success story, by studying it you will be able to understand more about how to properly trade binary options:
More on that
Binary options
8 February 2020 in 04:29

22 August 2019 in 16:03

22 August 2019 in 15:57