Forex broker, which has a good reputation and a fairly wide range of services, offers customers favorable trading conditions.
Forex broker
Website
Social media
Date of foundation

2007

Head Office

Suite 305, Griffith Corporate Centre P.O. Box 1510, Beachmont Kingstown St. Vincent and the Grenadines

The owner of the company
Types of support

Chat

Feedback form on the site

Telegram

Callback from the website

Instagram

Telegram

WhatsApp

Facebook

Twitter

Support by phone
Languages

Russian, English, Ukrainian, Thai, Armenian

Terminals

MetaTrader 4, WebTrader, FX Lite

Min. first deposit
Min.
Broker fee
Bonuses
Leverage

To 1:1000

Depends on the account

Spreads

From 0 pips, fixed from 1.8 pips

Free Demo Account
Adjustable
Regulators
Licenses

Licensed

License issued by the international financial regulator VFSC (Vanuatu Financial Services Commission), registration number300236

(Active)

Types of accounts

Demo, W-CENT, W-PROFI, W-INSTANT, W-ECN, W-CRYPTO, W-DIGITAL

Transaction volume
Features of trade
Execution of orders

Instant Execution (exact execution), Market Execution (at market price)

Methods of replenishment

Advcash, Moneta.ru, Perfect Money, Apple Pay, Samsung Pay, Qiwi, Webmoney, Payeer, Cryptocurrencies, WireTransfer, Alfabank, Privatbank, Promsvyazbank, Tinkoff, Russian Standard, Bank Card (Visa/MC), UMoneu

Withdrawal methods

Advcash, Moneta.ru, Perfect Money, Qiwi, Webmoney, Cryptocurrencies, WireTransfer, Alfabank, Privatbank, Promsvyazbank, Tinkoff, Russian Standard, Bank Card (Visa/MC), UMoneu

Number of assets
Types of assets
Account currencies

RUB, EUR, USD, UAH

Mobile Trading
Weekend trading
Tournaments / contests
Trader training

Trader's Guide, educational literature

Contract Difference Commission
Swaps
PAMM trading
Analytics

News, online quotes, market overview, calculator, etc.

Margin Trading
Affiliate Program
Benefits

Quality technical support

Fast withdrawal of earnings

Reliability of the terminal

Cryptocurrency trading access

Company requisites

Legal name:

Existrade Limited Company

Legal address:

Suite 305, Griffith Corporate Centre P.O. Box 1510, Beachmont Kingstown St. Vincent and the Grenadines

Date of update

23.07.2022

Overall assessment
Address
Suite 305, Griffith Corporate Centre P.O. Box 1510, Beachmont Kingstown St. Vincent and the Grenadines
Map
Subscribe to this company
World Forex is it a scam? Reviews and description
World Forex
- A brokerage firm that is not new to the
forex market
, has a good reputation and a fairly wide range of services. Wforex was established in 2007. The company offers a service for making money in the foreign exchange markets. The main office of the company was originally located in the British Virgin Islands.
In 2016, the company became part of Existrade Limited, an organization registered in Vanuatu and regulated by the Vanuatu Financial Services Commission.
Terms of trading with World Forex
Wforex is the largest international organization with a well-thought-out service for users. There are many opportunities to make money here: this is trading in digital contracts, cryptocurrencies, the forex market, etc. As a full-fledged broker with a wide range of instruments, the platform has tutorials, analytics, and a free demo account from which it is easy for traders to start their first steps. Traders' trades are independently audited by Verify my Trade company every month.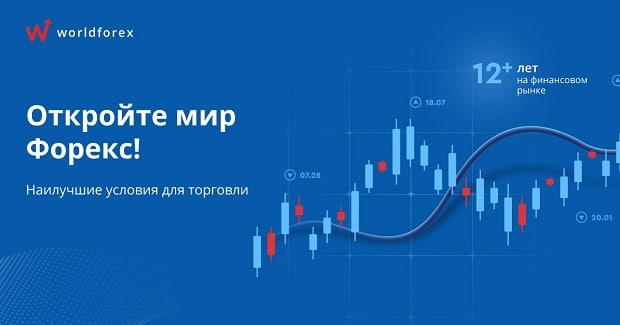 Features
The main direction of the broker's work is trading in digital contracts and in the forex market. World Forex provides all traders with a convenient and powerful tool to make profit on favorable terms:
The minimum transaction amount: 1 dollar, 1 euro, 10 rubles or 5 hryvnia;
Types of digital contracts: European, American;
Expiration: maximum 7 days, the minimum - 1 minute;
Platform: MT4, WebTrader.
To make a trade in the World Forex terminal, you only need to perform three simple steps:
Select the desired amount;
Determine the expiry time;
Point out the direction.

The educational section at Wforex is made up of a series of publications that describe the basic principles of trading on the platform. This information is useful for those traders who are just starting to get acquainted with the market. The broker offers author materials that detail the currency market, trading in digital contracts and the basic methods of working with them. The materials are available on the website wforex.ru.
Note also some of the features regarding the blocking of accounts, the cancellation of profitable bets and working off bonuses:
A trading profile is never blocked. Trading account can be put in "read only" mode when, for example, the trading robot floods the server with requests to open a transaction, not having available funds, or in situations with incorrect requests to the server.
Not all bonuses are worked out. For example, an incentive voucher for a contest or other promotional program. Here the profit withdrawal is available immediately, without any additional conditions. For the welcome bonus indeed, there is some workout in the amount of 1 lot for every $5 bonus.
Profitable trades are not cancelled without a valid reason. There are (very rarely) cheating traders, picking up outdated quotes and vulnerabilities of MT4 terminal, which happens very rarely, to classify it as a disadvantage. Thus cancellation of transactions happens as exceptions to prevent blatant fraud and manipulation.
Platform ru.wforex.com
World Forex broker offers to trade digital contracts in the terminal MetaTrader 4. The advantage of this platform is that it is familiar to the user, there is an impressive set of tools available, such as indicators, graphical elements and entire complex trading systems, a large selection of assets, expiry settings, news and analytics, signals, robots.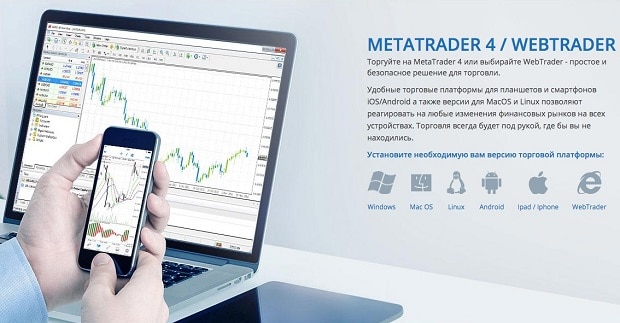 MetaTrader 4 is a solution that implements advanced trading technologies, the program allows you to test any strategy (from scalping to long-term trading), it is primarily of interest to professional players. Instruments of the platform:
2 performance modes;
2 market orders;
4 pending orders;
Two stop orders and a trailing stop;
9 timeframes;
More than 20 analytical facilities;
More than 30 technical indicators, etc.
It is offered to install FX LITE plugin for investing in digital contracts (here the .NET 4.5 program is required, which will be provided with the plugin). The terminal allows you to trade "in one click" and all requests are executed with high speed. It's easy to get acquainted with its features, especially for beginners, as there is an intuitive interface, easy to understand settings, you just need to install the program and you can start trading. The software works on common operating systems such as Windows, Linux and MAC. You can also work in the WebTrader platform, located on the broker's website wforex.ruIt also has the functionality necessary for full-fledged trading, which is equal to the capabilities of MetaTrader 4.
Quotes from World Forex Broker
Wforex is the largest international company that cooperates only with proven organizations, including reliable liquidity providers. Quotes are supplied by well-known companies and are distinguished by their accuracy and relevance. The broker does everything for profitable trading on the platform, including the instant execution of orders.
Demo account ru.wforex.com
The broker offers to get acquainted with the platform free of charge on a demo account. Such decision is positively perceived by traders and allows them to avoid risks which could be caused by not knowing the peculiarities of the terminal. Free demo account ru.wforex.com will help to study the broker's platform and test here strategies, indicators, try the first trades on the market with virtual capital. After that you can confidently start real trading, especially with the broker, in which the user is already confident, because he could make sure in practice that it is an honest and reliable company.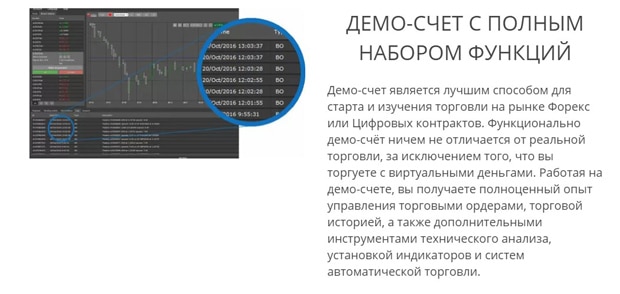 Mobile application
The company follows modern trends in trading, so the user can install the free application FX Lite BO (iPhone, iPad, Android) on a tablet or mobile device. The program will allow access to the market when the client needs it, no matter where he is at that moment. The application is functional and contains all necessary options: trading, analysis, depositing and withdrawal, and makes investing in digital contracts a comfortable experience.
Bonuses at World Forex Corp.
World FOREX, in order to encourage its customers, thinks of special promotions and lucrative offers. For example, a bonus of +100% on each deposit into the system is offered here. Also, after a deposit of more than 100 USD, a free VPS server is offered.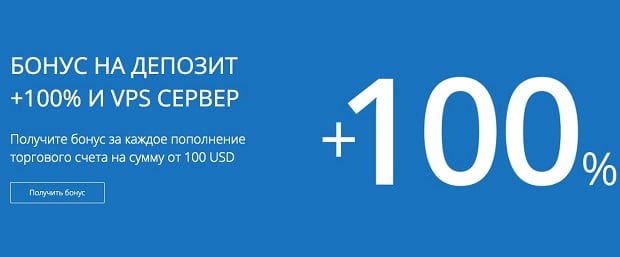 Another great offer - the cancellation of payment system fees for depositing on the site ru.wforex.com. This is an open-ended promotion, which will save your money due to the fact that the company returns to the trader all fees of payment aggregators. This money is fully available for withdrawal or trading in the terminal. There are also many contests that offer impressive cash prizes.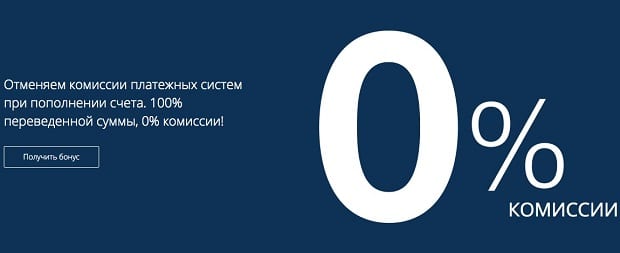 Сashbuck 2.0. Get Cashback & Overpay Bonus for depositing your account. Unlimited bonus for depositing 100 USD and more. Get up to 50% back from spread, get up to +15% in profits when trading digital contracts.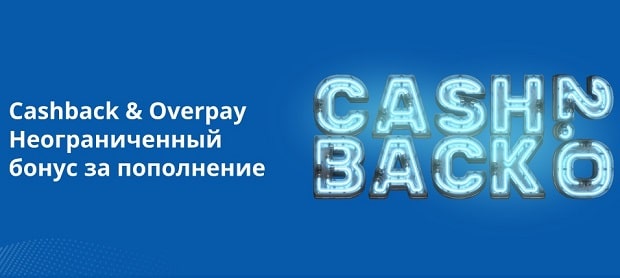 Affiliate Program
An affiliate program has been developed for traders who want to earn extra income. The company offers a three-level program, in which you can get affiliate payments for transactions of attracted users to the project. A total of three types of programs are provided.

Internet partner
The program is for active users on the Internet who are active on forums, blogs and social networks or are website owners. The amount of remuneration depends on the client's level:
beginner - up to 70% of the spread;
Pro - up to 77% of the spread;
Expert - up to 85% of the spread.
Also, free training, promotions and bonuses, timely analytics, promotional materials and additional services are provided for clients.

Youtube partner
This type of program is suitable for youtube channel owners, who can monetize their own content and get up to 85% from the spread of attracted customers. As in the previous version, there are 3 types of levels, which affect the user's earnings. To make a profit, it is enough to fulfill the following conditions:
make educational videos for World Forex beginners;
to film the process of trading with the company and share their experiences;
to tell you about signals and advisors by my own example.

Representation
The program is for business owners who want to expand their business or for people who want to start their own business in their region. The broker offers technical support, increased commissions on turnover, joint marketing activities and other benefits. To participate in the program, you need to have:
knowledge of the basics of marketing and the financial market in the region;
an active customer base;
financial literacy.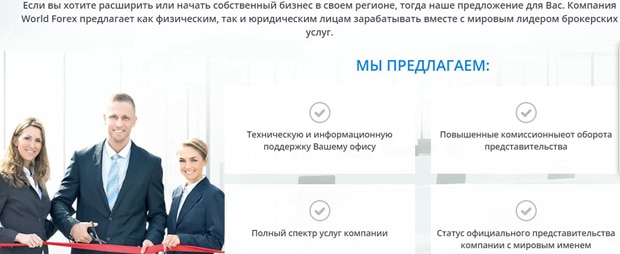 Deposit and withdrawal
WForexLike many serious forex brokers, it offers several options for depositing and withdrawing funds:
You can deposit your account in different currencies, including rubles, hryvnia, euros, and dollars. When depositing/withdrawing funds via electronic payment systems, the money will appear on your account in just a few seconds.
Complaints against ru.wforex.com
We have studied traders' reviews about the broker on the Internet and we can note that in most cases users trust the platform. Positive usually note the quality of support managers, instant execution of orders, fast withdrawal of capital, work in the MT4 terminal, the availability of various bonuses, contests. Clients trust the honest and transparent brand.
If there are any complaints about World Forex, we'll be sure to post the information on social media. Sign up so you don't miss a thing!
Please keep yourself informed about news and complaints. We copy the most valuable information to social networks, so please sign up!
World Forex broker regulator
The company is an official participant of The Financial Commission, which is an international organization aimed at providing pre-trial impartial resolution of disputes and conflicts between participants and clients. Within the framework of the program, participating companies get an opportunity to provide their traders with protection up to 20,000 euros per claim. That is why clients can quickly settle a dispute and receive compensation. Every month the broker performs audit and recertification of orders with the help of VerifyMyTrade, which is the service that analyzes the quality of order execution and guarantees the transparency of transactions.
User Agreement ru.wforex.com
"User agreement" between the broker and the client is the document, which will allow to understand the possibilities of the platform, the obligations of the company and the client, the risks, the order of dispute resolution, etc. It is worth carefully studying this information in order to know how to behave correctly in a specific situation (failures, force majeure, etc.), which in this case guarantees you the broker himself. Some provisions of the "Agreement" may not work at all in favor of the trader, but it is important to know them.
For example, the company is not responsible for the fact that its obligations to the user are not fulfilled as a result of unstable connection or malfunction of the software used here, due to which the terminal shows incorrect data:

The trader should also keep in mind another paragraph of the document, which states that the broker may cancel transactions or close his account if the client, taking advantage of the "situation" (these are trading conditions, operation of equipment, programs), will try to profit by manipulating this data. That is, for example, favorable for the trader market conditions, which will bring him income, can be interpreted by the company in this way and earnings will be canceled:

The broker has the full right to demand that the client stop using the trading advisor on the platform if "the number of requests to the server exceeds reasonable limits" and this leads to a high load on it:

In the case of terminal failure, as well as other problems in the program, the company may not execute orders of clients, to revise the opening or closing price, which may also be not entirely beneficial to the trader, because it reduces the confidence that the transaction at all will be and will bring the client any result:

Is World Forex a scam?
The Internet contains a wealth of information, including user reviews of organizations' products and services. In the case of Wforex such data is easy to find. After looking through the forums and various review sites, we were not surprised to find positive feedback from customers.
The broker provides its clients with comfortable and favorable conditions. Users receive bonuses and can also take part in an affiliate program. The program has different types and levels, which allows even novice traders to earn extra income.
The activities of the organization are monitored by a special commission. If disputes arise, customers can receive compensation up to 20,000 euros and quickly resolve the issue. The contact details as well as the location of the head office are publicly available to all users.
Having analyzed the data from various sites on the web, we have not found any serious remarks to the object of our review. The majority of such messages are either wishes about adding new options for trading, or feedback about the fast work of Wforex. Traders often notice that Wforex is quite problem-free and clearly allows clients to withdraw their earnings. In general, Wforex is not a scam, as the company is quite well-known in the market, offers users good service, bonuses, promotions, etc.
Conclusion
Wforex offers excellent conditions for comfortable and successful work. It is a good start for beginners in forex trading. Good technical equipment, minimum of negative reviews on the web, honest approach to business - all this makes Wforex an optimal choice for trading. The company is regulated and officially registered, its work does not raise suspicions, which is also evidenced by the positive reviews about it.