The service offers to buy a SIM card that will work in more than 200 countries without roaming and other additional costs.
The company
Official website
Social media
Date of foundation

2016

Head Office

Marcus Porcius 1, Badalona, Spain, 08915

The owner of the company

Drimnano S.L. (Sociedad Limitada)

Types of support
Support by phone
Languages

English, Russian, Ukrainian

Company Services

Buying SIM cards

Project Features

One SIM card for travelers without roaming and extra charges

Adjustable
Regulators
Methods of replenishment

Bank card (Visa/MC)

Mobile applications
Project regions

All countries in the world

Mode of operation of the company
Availability of online payment
Personal account
The need to register on the site
Affiliate Program
Benefits

It's easy to get a SIM card

No roaming and other expenses

One SIM card for all countries

Disadvantages
Company requisites

Legal name:

Drimnano S.L.

Legal address:

Marcus Porcius 1, Badalona, Spain, 08915

Date of update

27.11.2022

Overall assessment
Address
Marcus Porcius 1, Badalona, Spain, 08915
Map
Subscribe to this company
Drimsim is this a scam? Reviews and description
Drimsim
- is a universal SIM card and free mobile app for traveling to different countries. It is a SIM card that you can install in your phone, tablet or even router. But there is a huge difference between Drimsim and the usual sim cards. The thing is that it is not tied to any operator. When you arrive or fly to a new country, the SIM-card is immediately ready to work. You can talk on the phone or surf the Internet without worrying about roaming costs. The mobile app will allow you to control and manage your expenses.
This is how Drimsim describes itself. Let's find out what really lies behind such a convenient service, which is so colorfully described on the official website drimsim.com. Are the tariffs of the operator profitable and is Drimsim not a scam? Let's try to find out.
Why Drimsim
On the official website drimsim.com described several advantages. So, in order:
You get a ready and fully functioning SIM card in any country. It will work the moment you turn off the flight mode in your smartphone.
The mobile app will show you all expenses at any time.
Drimsim sticks to agreements with local transport organizations on the most favorable conditions for you. You will pay almost as much for the connection as you would pay if you bought a local Sim card.
There is an opportunity to first install the application on your phone, try it out in demo mode and understand the benefits of using the services of Drimsim.
The SIM works in almost 200 countries, and billing is by minutes and kilobytes.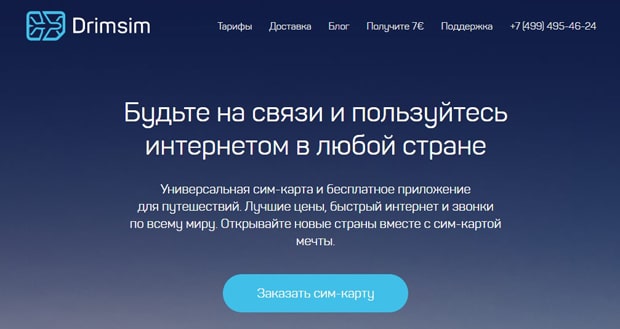 How to register at drimsim.com
To buy a universal SIM card, you do not need to register on the site. It will happen automatically when you place your order. Forms for registration on the site drimsim.com No.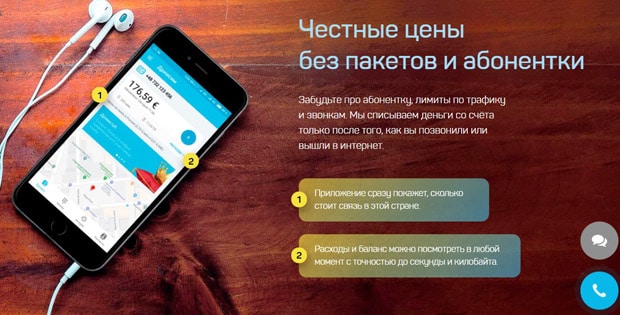 Personal Cabinet of Dreamsim
Instead of a personal account on the website drimsim.comYou can use the free app to fully manage your Drimsim account. Control and manage your balance, contact information and other tools from your smartphone or tablet screen.
Mobile application
As mentioned earlier, the company has created an application for tablets and smartphones based on Android and iOS. You can download it for free at the respective stores. Sign up for the app and use the demo mode to get a better understanding of how everything works.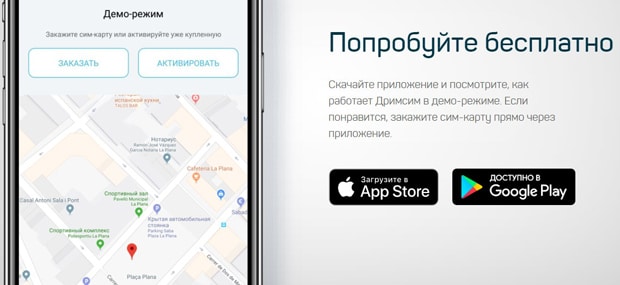 How to buy a SIM card at drimsim.com
If you have decided to buy a SIM card, then in the center of the screen on the main page click on "Order SIM card". A field will open for you to enter your personal data and place your order. As you can see, it's really easy to start shopping at drimsim.com.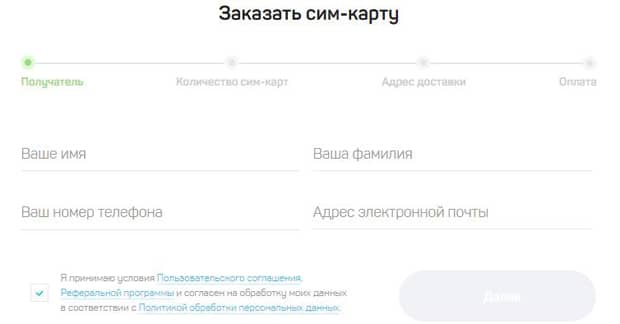 How do I get a SIM card?
After you enter your first name, last name, phone number and e-mail address in the window that opens, you will need to specify the number of SIM cards to be purchased. Each SIM card will cost you 10 euros. If you want to buy several SIM cards, don't expect a discount for the quantity. The price for each will remain the same. In small print, it is written that to activate the sim card you need to recharge it for at least 25 euros. In the future, you can recharge by that minimum amount.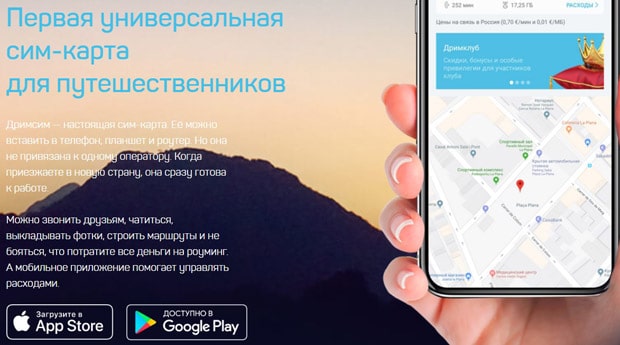 For now, Drimsim provides users with Internet access only, without the ability to make telephone calls. But, as drimsim.com assures us, this is a temporary phenomenon. And after a while the full functionality of the operator will be available for eSIM. After choosing the number of SIM cards you want to buy, specify the delivery address. You can add a comment to that. For example, if you are sure that the courier will not be able to find you at the specified address.
Please note that any delivery will be charged. If you want to save money and pick up the goods yourself, you will not be able to, because when you pick up at Drimsim, you will still pay a service fee of 4 euros or more, depending on the region where you live. Courier delivery is the fastest, but only works within the Moscow Ring Road. If you choose this method of SIM-card delivery, specify the time when it would be most convenient to pick it up. Next, go to the stage of payment.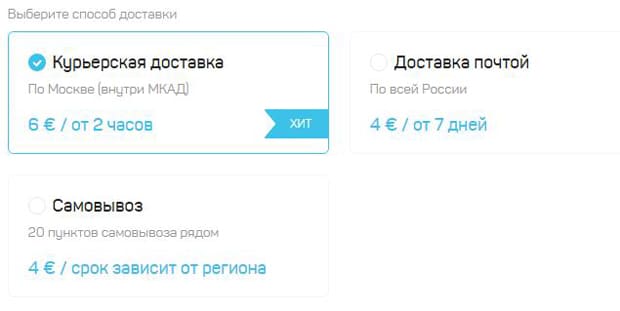 How to buy cheap SIM cards?
Drimsim has a fixed price for the product, and since the company sells only one type of SIM card, there is simply nothing to choose from.
SIM card returns
There is even a separate page on the website about the return of SIM cards. Drimsim officially guarantees that it will refund the money you spent for the SIM card if you have problems with the connection and they are not solved within 24 hours of contacting the technical customer support by e-mail or online chat. A refund is issued in three steps:
You need to send an email notification to [email protected]
Three days after the company receives your notification, expect a request for confirmation of the requested refund.
If you confirm the return, the company will return you the amount paid for the SIM card and the money left on your balance. But it is not reported how Drimsim will send the request.
You can also demand a refund, provided that you have not opened the factory packaging of the SIM card or activated the SIM card. Again they write in small print that you will not be compensated for shipping costs.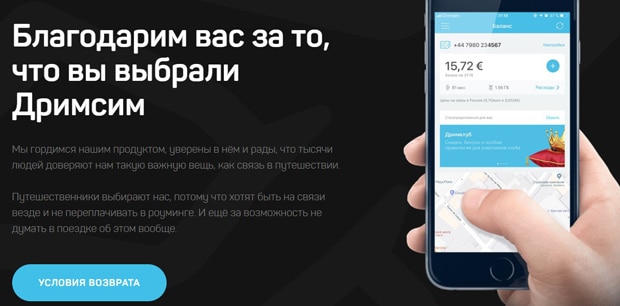 Additional features of the Drimsim site
Additional features of Drimsim include the ability to obtain travel insurance from a partner of the company. As written on the website, it takes only two minutes. It is possible to insure not only health, but also documents and luggage from possible loss. Insurance in Drimsim is suitable for Schengen visas. And you can calculate the cost of the policy in the installed application. The policy will come by email in electronic format. If desired, you can print it out. The insurance policy provides "Tinkoff Insurance. The site also has a Dreamsim blog, where you can read many different articles about travel, company promotions, and even get a few best practices.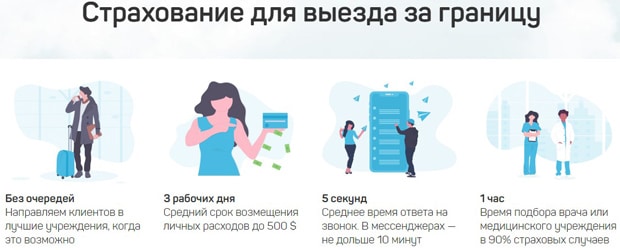 Paying for and receiving a SIM card at drimsim.com
It is possible to pay for the SIM card only through the official website of the company. VISA Master Card and Stripe bank cards are accepted for payment. After 100% prepayment Drimsim representatives can contact you to clarify order details. You can pick up your purchase by courier, at the post office or at a collection point.
How do I buy SIM cards online?
After completing the registration stage, proceed to the payment itself. You must enter the card number, security CVC/CVV code on the back of the card and its expiration date. And click "Pay".
Dreamsim bonuses
The sim card service has two areas of a bonus program. You can become a representative of the company by selling Drimsim SIM-cards in your sales outlets or online stores. Thus, you will earn 5 euros for each sold sim-card. And to increase sales, the Drimsim team is ready to help you with printed promotional products. These can be brochures, brand books or flyers.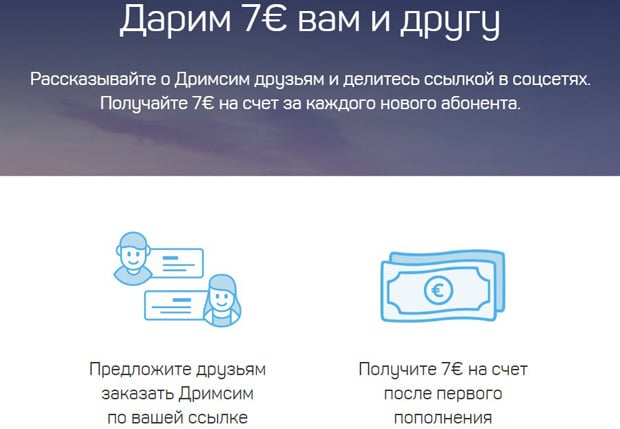 The second option is a referral system. Place a referral link on your website, blog, or social media pages and get 7 euros for each new subscriber who buys and activates a SIM card through your link.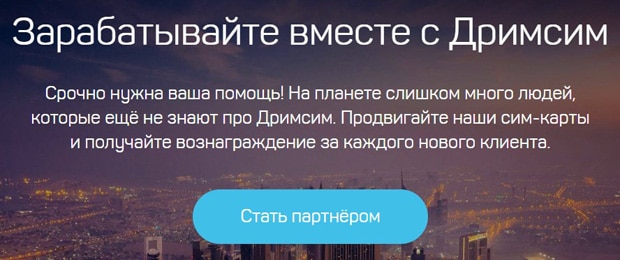 Complaints about Drimsim
So we move on to real reviews of Drimsim, having visited several independent portals. What do customers write about the quality of communication? Are they happy with Drimsim's Internet and tariffs? Not really! Reviews are either quite critical, almost obscene, or very positive. There are no neutral ones. This suggests that most of the comments are custom made. Many people complain that the minimum recharge amount is inconvenient, it is 25 euros. The Internet disappears, the connection is bad. And Drimsim tariffs sometimes exceed the cost of local operators dozens of times. In good reviews, they mostly write that the technical support works at the highest level, that there are never any problems with the Internet and connection.
If there are reviews about the Drimsim service, we'll be sure to post the information on social media. Sign up so you don't miss anything!
Please keep yourself informed about news and complaints. We copy the most valuable information to social networks, so please sign up!
Supervisory authorities
Drimsim has the legal name Drimnano S.L. (Sociedad Limitada) and is registered and operating under the laws of Spain. It was not possible to find the exact regulator on the website.
Drimsim.com User Agreement
The User Agreement includes the general terms of use of the site, the terms of the referral program, the terms of SIM card return and activation.

The document spells out the client's agreements with the payment of the services charged to the account. And also the area of responsibility of Drimsim to the users of the services of the company. If you do not use the SIM card for a long time, namely, spend money from it, the money will be deducted automatically to keep the number active.
And if the company does not like you, your number can be blocked and the agreement can be terminated. There is a separate paragraph about legal penalties in case of illegal or fraudulent use of Drimsim services.

Site security
No information could be found on drimsim.com about the security of the site, which ensures the protection and safety of personal data.
Customer Service
The company has several ways to keep in touch with the customer. You can write about your problem or ask a question in the online chat or email [email protected] If you don't want to write, call the phone number on the website. Talk to an operator and he or she will give you all the information you need.
Is Drimsim a scam?
Having studied the regulatory documents, the company's website and online reviews, we can say that Drimsim - it's not a scam. It's a business of selling SIM cards all over the world. The annoying thing is that the company charges money for everything, even for pickup from pickup points. The tariffs are not always and everywhere profitable.
Sometimes it's much cheaper to buy a local SIM card and use it. The quality of communication sometimes leaves much to be desired. But this happens with many operators, so you can't blame Drimsim too much for that. It is fair to say that the operator provides a convenient means of communication and eliminates the need to connect roaming services or waste time looking for a cheap tariff in a foreign country.
Conclusion
Going to another country, knowing that you will have to talk a lot on the phone, examine the full price list on the website Drimsim. If it will be profitable for you to pay 10 euros for the card itself, recharge at least 25 euros, pay for shipping a few more euros, then order a SIM-card from Dreamsim and save your time!
Often, when you arrive in another country, do you encounter a communication problem? With some exceptions, most people look for Wi-Fi to contact their loved ones and let them know that they have reached and if everything is all right. After all, if you regularly make phone calls in another country from your home cellular operator, you will have to pay a round sum for roaming or pay for additional options for international calls. And they do not work in all countries. You have to agree that this is very inconvenient. You either have to find access to free Internet or buy a local SIM card. Realizing the urgency of this truly international problem, a group of enterprising entrepreneurs created the company Drimsim for fast and easy communication anywhere in the world.
The company in the ratings
Activity
New

0

Resolved

0

Not resolved

0
New companies on the site