Intui Travel is a convenient international service for booking transfers as well as selecting hotels and airline tickets.
The company
Official website
Social media
Date of foundation

2011

Head Office

Suite A, 6 Honduras Street, London EC1Y 0TH, UK.

The owner of the company
Types of support
Support by phone
Languages

English, French, Spanish, Italian, German, Russian, Chinese

Company Services

Hotel reservations, Transfer reservations, Flight reservations

Project Features

International service, you can book not only a car, but also a hotel

Bonuses
Adjustable
Regulators
Licenses
Methods of replenishment

Bank card (Visa/MC/MIR), PayPal, Amazon Pay, WeChat Pay

Mobile applications
Mode of operation of the company
Availability of online payment
Personal account
The need to register on the site
Affiliate Program
Benefits

Convenient booking of transfers

Many transportation companies

It is possible to choose different options for the car

Company requisites

Legal name:

"Easy Up tur LLP

Legal address:

Suite A, 6 Honduras Street, London EC1Y 0TH, UK.

Date of update

16.04.2023

Overall assessment
Address
Suite A, 6 Honduras Street, London EC1Y 0TH, UK.
Map
Subscribe to this company
Intui Travel is this a scam? Reviews and description
Going on a trip is great, but not always convenient! Buying a trip and arriving in a hot country is only half the trouble. Agree, upon leaving the airport, the first question on your mind is, "How do I get to the hotel?" And then the dilemma begins, cabs or public transportation? Or hitchhike at all! In order to avoid unnecessary headaches concerning the way to get to the hotel in the city where you decided to spend your vacation, the company
Intui Travel
has created a website for selecting a transfer. Now you can order in advance (even before you leave your home town) a transport that will be waiting for you at a specified time to the exact minute.
It's a convenient service, isn't it? Knowing that a car is waiting for us upon arrival, not an unknown one, but one that we booked with a special service. But how honest is intui.travel with us? Will we be satisfied if we use its services? Are you interested? If yes, then sit back and read the article to the end! So, is intui.travel a scam? Let's look into it.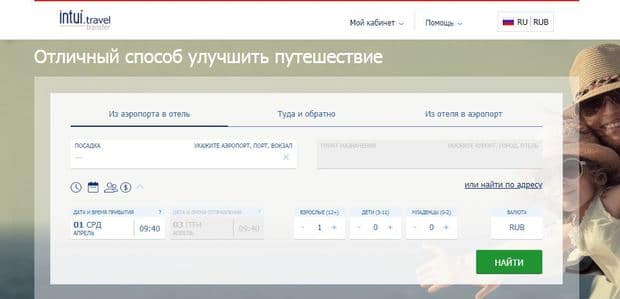 Why Intui Travel?
The first advantage of the intui.travel, you can highlight the possibility of editing the order of transfer from a personal account in online mode. That is, if you have ordered a car from the airport to the hotel, and then suddenly decided that you want to order a different one (just in case you did not like the color, for example), you can do it without any penalties.
It happens that when you call a cab, we are told one price, and then added to it the cost of travel on toll roads, additional fees for luggage or downtime, and so on. Intui.travel decided to do something different and included all additional fees and deductions at once. Thus, when you book your transfer on the website, you see the final cost for the fully prepared transportation of you and your luggage to your destination.

And so you don't worry about the quality of the carrier and don't worry about how safe your ride will be, intui.travel provides transfers only from licensed and professional transportation companies. For more comfort when making a transfer on the site you can choose not only the make of car, but also a specific model and even the desired color of the car. As well as various additional options for the car inside the cabin.

How to register at intui.travel
For full access to all of the site's features intui.travel recommends that you go through a simple registration step. It goes through the button "My account", located at the very top of the site. In the window that opens, enter your first name, last name, e-mail address, and the code from the picture to confirm that you are a person and not a robot in the special fields. Another no less convenient way to register is to use the social networks to log in.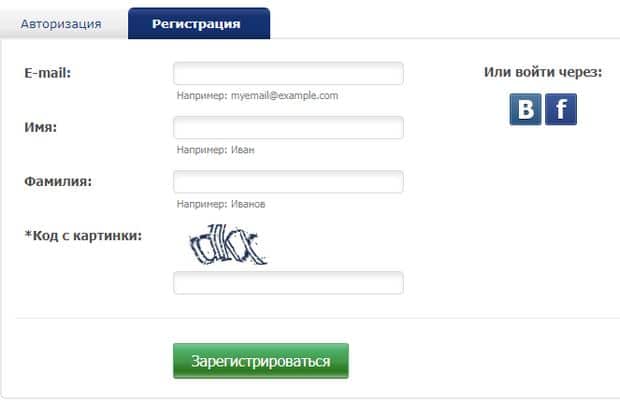 Intuition Travel's personal account
So, when we enter our personal cabinet we see an article describing intui.travel in detail, how many clients have already been transported, in which cities and other general information. Next to it you can find a section with links to popular media outlets that mention the intui.travel transfer booking service. If you could not find your way around the website on your own or if you are unable to place an order, there is a "Help" section at the top next to the button for logging into your personal account. Here you can ask questions to the support specialists.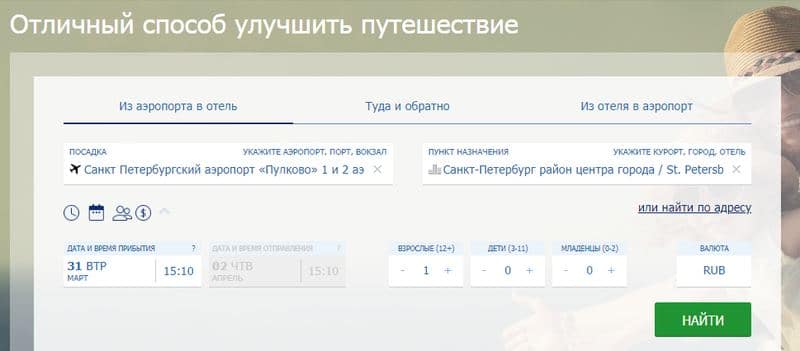 Mobile application
The company has not yet created a mobile application, but it has optimized its site for the convenience of customers. Surfing from your phone at intui.travel is no more complicated than from your computer. Try it and see for yourself.
How to buy transfers at intui.travel
Transfers on the site intui.travel can be bought very easily. It is enough to specify where you need to be picked up (airport, train station, port). Then indicate the destination (resort, hotel, city), indicate the date and time, how many people will go, how many children among them, what currency will be paid. After all procedures press the "Find" button. On the page with the choice of transfer. Here is all possible transport with prices and free seats. Choose the one you like and proceed to the booking by clicking on "Book".

How to book a transfer
In order for the service driver to be able to find us after we leave the plane or ship, we need to give a little more information than we gave at the beginning of the search. We need to give more details about the plane, its date, time of arrival and flight number. And do not forget to leave a phone number where you can contact us for possible questions. In a special field you need to write the name of the passenger, which will be written on the carrier's plate, so that we can find him among dozens of other people as easy as possible.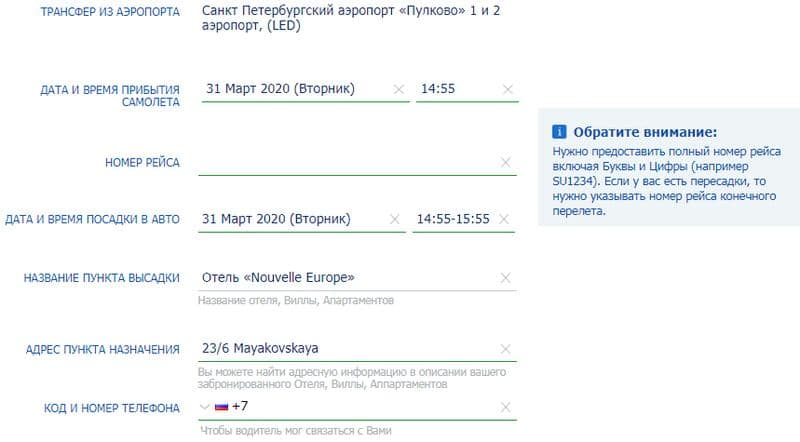 How to buy a cheap transfer?
When going on vacation, we expect to spend our money on entertainment and souvenirs, and we always want to save money on expenses like transfers. The intui.travel team has taken care of this and made it possible to view offers from the cheapest to the premium transport companies on the website.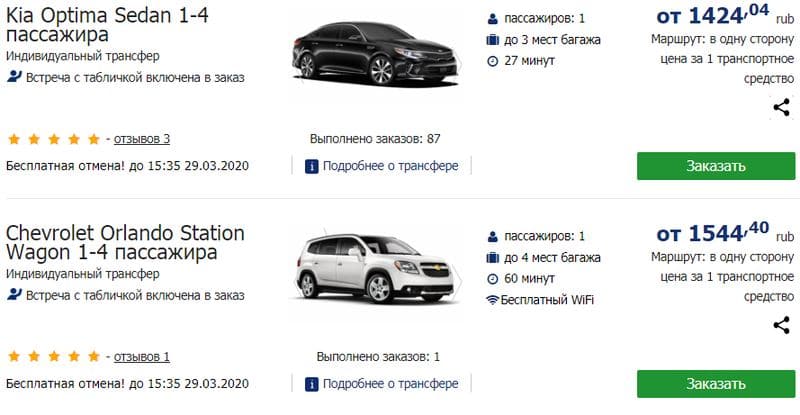 Transfer Returns
It may happen that we need to postpone the flight to another date for reasons beyond our control. Or, as is often the case, the airline service may delay the flight. Whatever the case may be, there is a chance that we will not be able to use the transfer at the specified time. Intui.travel understands this and will accommodate us. Even if you have already paid the full price for the transfer, you can change the parameters. Change the date and time to the dates you prefer, or cancel your transfer completely. You will get a full refund.
Additional features of Intuition Travel website
What else can you find interesting on the site, except booking transfers? You can read customer reviews. However, their reliability is unknown, yet they are presented on the official website of the service. On the site you can also find interesting articles on travel ideas, where you can learn about the popular today destinations or make a list of additional things you need, which you forgot or did not think about before reading the desired article. And when making a transfer, a very important option is available to indicate right away whether a car seat for the youngest passengers is required in the car.
In addition to transfer from the airport or train station, the service intui.travel offers book flights and hotel rooms through their website. These additions greatly expand the operator's ability to meet the needs of its customers. If difficulties arise with making a reservation, step-by-step instructions with lots of screenshots are provided at the bottom of the site, as well as a lot of other useful information.

Pay and receive a transfer on the Intui Travel website
There are two ways to buy a transfer. It can be a full payment through the website or an online prepayment on intui.travel and the rest is given to the driver in cash. Please note that prepayment is not available on all transfers, this can be clarified at the time of booking.

How do I pay for my transfer online?
When you pay in full or in part intui.travel will offer you many ways to pay, including plastic cards from different banks and electronic Payment Systems. They are subdivided into these types:
Popular.
Instant.
No fee.
Online.

All payment solutions on the site comply with international security standards. When paying with a bank card, such as a card МИР, you need to fill in the cardholder's name, expiration date, card number, protective CVC/CVV code on the back and click "Pay".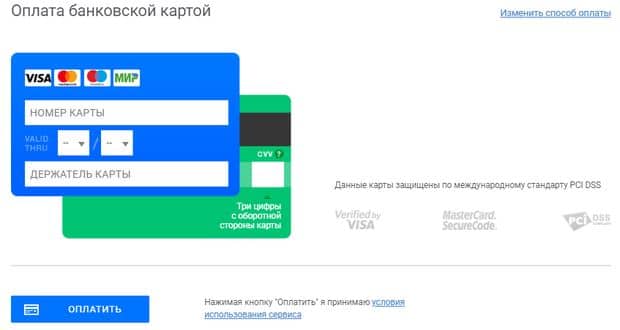 Bonuses of Intuition Travel
Booking Service Intui Travel offers affiliate programs to those wishing to earn extra income from the sphere of passenger delivery. All conditions are described in detail on the company's website. In short, you can actively sell intui.travel services with an affiliate account or integrate the operator's services into your websites, earning through a referral system. The second option is gaining popularity in many areas.

Complaints about Intui Travel
On the Internet on independent sites written a lot of quite contradictory reviews. In the good ones people write that the service was very helpful, that it provided the cheapest bus or a nice clean hotel room. Of the bad ones, people report in their often profane reviews that the company deceives its customers. Allegedly after ordering a transfer at the specified time no car arrived or arrived late. On different sites, different authors report about the same situation. Having ordered a transfer, paid for it well in advance and not waited for the car, they called the customer service. And in response they received accusations of lying. And in a rough manner. They did not get their money back. As a result, no transfer, no money, only a spoiled mood at the beginning of the holiday.
If there are any reviews about Intui Travel, we'll be sure to post on social media. Sign up so you don't miss anything!
Please keep yourself informed about news and complaints. We copy the most valuable information to social networks, so please sign up!
Controlling bodies intui.travel
Intui.travel is owned by "Easy Up tur" LLP and operates under the jurisdiction of the federal laws of the United Kingdom. Its registered address is Suite A, 6 Honduras Street, London EC1Y 0TH, UK. Executive Provider Intui.travel France SAS (France), 799638879 R.C.S. The booking service is licensed and has the appropriate license number and certificate. Registration number is OC367717 from 01.09.2011.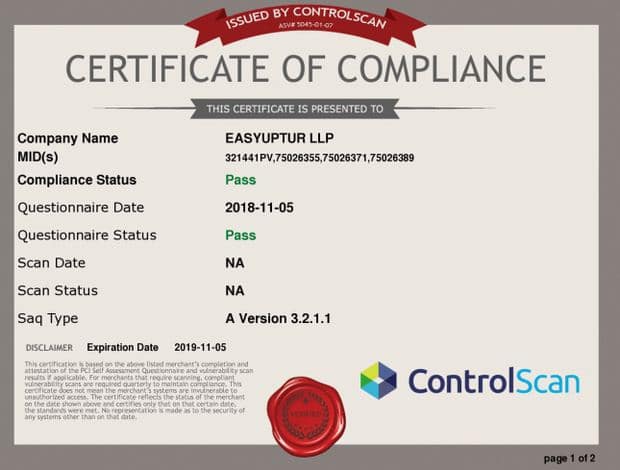 Intuition Travel User Agreement
The document regulating the relationship between the website visitor and the intui.travel service can be found by scrolling all the way to the bottom of the home page. Here are the rules for using the site. The company warns that the user agrees not to publish, sell, modify any information obtained from intui.travel.

There are also plenty of other informational limitations here.

You can find the privacy policy here, too. If you read it as a separate document, there is a special link for that, but it will all be in English. You can read information on the purposes and methods for collecting personal data. Intui.travel clearly spells out to whom and in what cases your data may be transferred and how you can remove it from the service's database.

And, of course, it is stated that Intui.travel is in no way responsible for the quality of transportation. It says that it depends directly on the transportation company. This information is even highlighted in capital letters. Plus, the prices posted on the site are offered for general guidance only. And any information on the site can be changed by the owner at any time. And it is not clear whether the customer, who has already bought a transfer, will be informed or not.
Before booking on intui.travel, we recommend that you initially study the general terms of use, payment methods and ordering rules. So you won't have any unpleasant surprises.

Security of intui.travel
Intui.travel uses SSL encryption to secure the site and protect your personal data. An SSL certificate is a digital signature required for a secure connection. It encrypts the information between the user and the site so that it becomes unreadable to third parties - fraudsters, system administrators and even ISPs.
Intui Travel Customer Service
To deal with a difficult situation related to booking a transfer, or to get help already on arrival and boarding the car, contact the customer service managers. There are several types of customer support on the website. The simplest is a list of answers to frequently asked questions. If even with their help you can't solve your problem, you can contact the specialists at the phone numbers listed on the website: +44 2037 780 157. You can also write on WhatsApp at the same number. Support is available from Monday to Friday: 07:00-15:00 (GMT+1/ BST), Saturday and Sunday from 10:00-15:00 (GMT+1/ BST) . You can also ask for help through the feedback form on the site or write a letter with a question to the e-mail address: [email protected].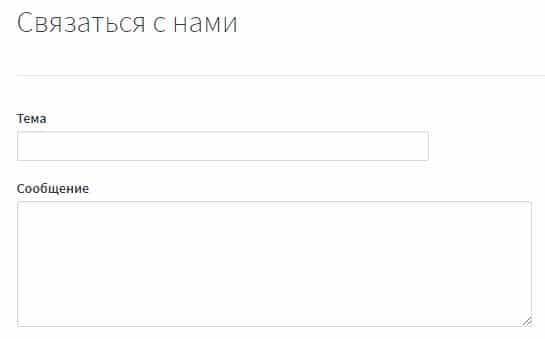 Is Intui Travel a scam?
When you examine the regulatory documents in detail, you can say that they are virtually no different from similar documents of other transportation service aggregators. It is clear that the company cannot be responsible for every transport company in many countries, which is why it reports this in general regulations. Just as the transport companies themselves cannot be responsible for every driver. There are a lot of complaints, but also a lot of good things. Although, judging by the reviews, customer service specialists need to be more loyal to customers and in the case of a disputed situation do not accuse them of lying, but to deal with the carriers. In the end, comparing all the pros and cons, we concluded that the company Intui.travel - This is not a scam, but an ordinary cab service, only with more advanced features.
Conclusion
It is always better to book a transfer to the place of rest in advance than the fact of arrival with a suitcase to look for a way to get around. You can safely book your transfer through Intui Travel. But remember that the culture in different countries is different, so the behavior of drivers may embarrass you. But this does not mean that he wanted to embarrass you in any way, just a different mentality. And intui.travel provides its services exactly as it describes on its official website.
The company in the ratings
Activity
New

0

Resolved

0

Not resolved

0
New companies on the site