CFD forex broker offers innovative developments, unique opportunities for CFD trading and successful money management.
Forex broker
Website
Social media
Date of foundation

2016

Head Office

28 Oktovriou, 237 Lophitis business center II, 6th floor Limassol, Cyprus, 3035

The owner of the company

Capital Com SV Investments Ltd.

Types of support

Chat

Feedback form on the site

Help Center

Support by phone
Languages

Russian, English, French, Spanish, Italian, German, Portuguese, Polish, Turkish, Chinese, Malaysian, etc.

Terminals

Author's platform, WebTrader

Min. first deposit
Broker fee
Lot volume
Leverage
Spreads
Free Demo Account
Adjustable
Regulators
Types of accounts

Demo, Retail, Professional

Features of trade
Methods of replenishment

AstroPay, iDeal, Multibanko, Neteller, Przelewy, Qiwi, Skrill, Sofort, Webmoney, Bank Transfer, Bank Card (Visa/MC)

Withdrawal methods

AstroPay, iDeal, Multibanko, Neteller, Przelewy, Qiwi, Skrill, Sofort, Webmoney, Bank Transfer, Bank Card (Visa/MC)

Types of assets
Account currencies

EUR, USD, GBP, PLN

Mobile Trading
Weekend trading
Tournaments / contests
Trader training

Online courses, Investmate educational app and webinars

Contract Difference Commission
Swaps
PAMM trading
Analytics

Expert and analytical materials for traders (from leading market analyst David Jones)

Margin Trading
Affiliate Program
Benefits

Artificial intelligence - controlled news option and trade error detection

Extensive educational opportunities

Training videos and webinars

Disadvantages

The MetaTrader4 platform is not available

Broker services are not available to residents of the U.S. and Belgium

Company requisites

Legal name:

Capital Com SV Investments Ltd.

Legal address:

28 Oktovriou, 237 Lophitis business center II, 6th floor Limassol, Cyprus, 3035

Date of update

28.05.2022

Overall assessment
Address
28 Oktovriou, 237 Lophitis business center II, 6th floor Limassol, Cyprus, 3035
Map
Subscribe to this company
Capital.com is it a scam? Reviews and description
Capital.com
- that
Forex broker
The company was founded in 2016, and traders from Russia and the CIS countries got access to its platform at the end of September 2019. In general, this international fintech company was founded in 2016. It is licensed by CySEC, the British FCA and the Belarusian National Bank. Provides clients with more than 2 thousand trading instruments and a system of analysis of participants' behavior based on artificial intelligence (AI). At the moment, already more than 360,000 exchange players all over the world trusted this brokerage company.
But is Capital Com a scam or a trustworthy financial institution? Is it worth spending time on cooperation with this company and is there a guarantee that you won't simply sell out the deposit and lose your money if you trade wisely?
Terms of trading with Capital.com
In 3 years of work this brokerage company managed to win the trust of not only private traders, but investors as well. The startup successfully closed a $25 million investment round from venture capitalists VP Capital and Larnabel Ventures.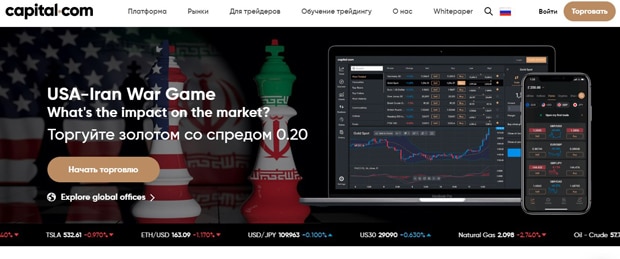 Many brokers on the Russian financial market lack innovation. Frequently platforms offer their users the trading software MetaTrader 5 and weak servers, because of which the terminal constantly hangs up, the price slips and the long loading of quotations takes place. Unlike its competitors, Capital.com has something more to offer to its clients. Capital Com developers created the original Emotional Quotient (eQ) assistant to help traders overcome the emotional barrier and make the right decisions.
AI-powered technology helps address mental traps. eQ detects 35 behavioral patterns that strongly influence traders' trading decisions. Key among them is loss aversion and overconfidence. Instead of fixing the loss and looking for more profitable points to enter the market in case of a drawdown, the private trader simply overlives it. This leads to the "sinking" of capital or to fixation of larger financial losses.
Another mental trap is the refusal to use useful orders, such as take-profit and stop-loss. Exchange players often motivate it by various tall tales about "stops" being knocked out by the market itself and other myths from the world of trading. In reality, protective orders help not only to save money, but also to increase capital. The eQ application analyzes the user's actions and trading totals, including:
information about the types of articles that the private trader reads in the individual advice and news feed;
the effectiveness of the placed take-profit and stop-loss orders.
The trader is then notified of a possible mental trap. As practice shows, thanks to Emotional Quotient, the average number of winning trades vs. losing trades has increased by 10%. And the number of profitable new clients reading eQ messages has increased by 6.5% since January 2019. Capital.com offers clients favorable trading conditions:
Variety of trading instruments. It is possible to trade CFDs on currency pairs (136 pairs), indices (21 - FTSE 100, Euro Stoxx 50, S&P 500, etc.), commodities (19 - oil, gold, silver, etc.), stocks (2095) and cryptocurrencies (29).
Leverage on the platform varies from 1:2 to 1:200 depending on the type of trading account and asset (the riskier the financial instrument, the smaller the maximum leverage).
No commissions and no hidden fees, only spread and overnight - the commission for transferring a trading position to the next day.
More than 70 indicators for the analysis.
Narrow spreads. For example, for the EUR/USD currency pair, the spread is 0.6 pips, for oil - 0.02, for gold - 0.20.
Prompt execution of orders.
Primary brokerage services and specialized hedging services.
Customized trading solutions.
SmartFeed service based on AI - analyzes information read by the user in the news sections of the site capital.com and provides a selection of customized, relevant content.
High standards of data security and privacy.
The latest news of the economy and financial markets.
Interesting affiliate program.
Expert and analytical materials for traders (from leading market analyst David Jones) - financial articles, informative videos, glossary with clear and simple definitions, educational webinars from leading industry experts.
Online courses, the Investmate educational app, and trading guides.
Specialized customer support center 16/7.
Capital Com provides users with 2 types of accounts: "Retail" for novice traders and "Professional" for experienced exchange players (forex trading training). The company gets most of its money from the difference between the buy and sell price, i.e. from the spreads.

Platform capital.com
Capital.com has become the first CFD trading platform to announce full compliance with the rules published by the European Securities and Markets Agency (ESMA). The company has implemented leverage limits in accordance with the latest ESMA requirements. Initially Capital.com platform was created as a multifunctional mobile application for trading in the forex market. That is, applications for Android and iOS devices were developed first, and then the web terminal appeared.
All of the functionality available in mobile applications is also available in the web version. The MetaTrader4 platform is not available here. Institutional clients can access trading via the FIX API. The intuitive, user-friendly and beautiful interface of the trading software deserves special attention. Not only an experienced trader, but also a beginner will easily cope with it. Also, let us highlight the advantages of the Capital Com platform:
protection by the strongest encryption protocols;
innovative technologies based on AI;
analytical tools and state-of-the-art quotation charts;
compliance of the payment system with the PCI DSS standard;
instant price alerts and regular updates for 2000 markets;
75 technical indicators - from the Bollinger lines to the Ishimoku cloud;
an effective way to hedge and risk management tools.
Capital.com proprietary trading software is a simple and progressive platform for CFD trading. It is the world's first AI-based terminal with personalized trading ideas. You can trade market indices, cryptocurrencies, stocks of world's leading organizations, commodities and currency pairs in one click. And SmartFeed selects relevant market news for each client.
Broker quotes
Capital Com's liquidity provider is one of the world's largest international news and financial information agencies, Thomson Reuters. Asset prices are shown in real time. But sometimes price fluctuations are too unpredictable, so sometimes it is impossible to execute a market order at the requested rate.
Demo account Capital.com
The broker provides beginner traders with a demo account. Each new client can practice trading on a demo account with an unlimited amount of virtual funds. Demo account is available to registered users only.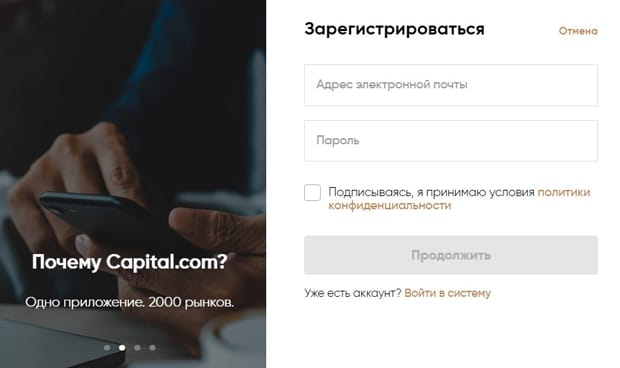 Capital Com mobile app
Capital.com allows you to trade from mobile devices that support Android and iOS operating systems. You can download the application from Google Play Store or App Store. The interface here is as clear and simple as in the web version. The registration process takes literally 3 minutes. During this time, you can create an account and delve into the world of modern investment. The trading app from Capital Com is the best solution for those who strive for good profits.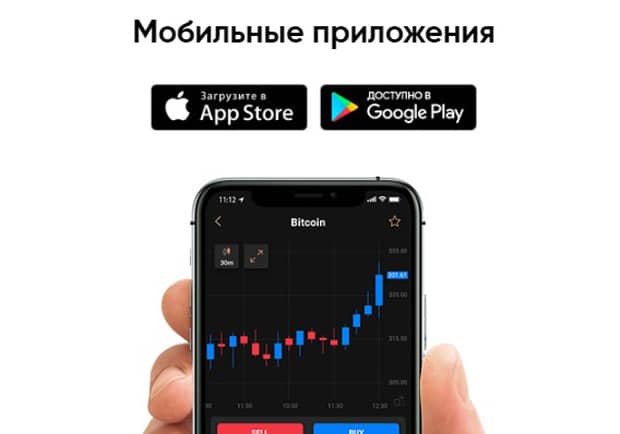 Bonuses capital.com
Forex broker Capital.com often offers its clients bonuses or promotions. We believe that this characterizes the company only from the positive side. In addition, at Capital Com only professional traders who are regular clients can count on special conditions.
Referral program
The trader can get additional profit from participating in an affiliate program.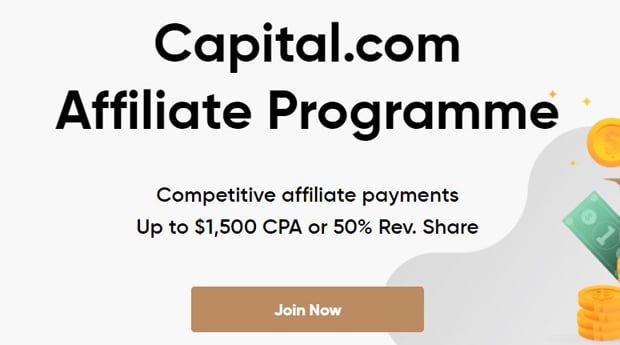 Deposit and withdrawal
You can deposit your account at Capital.com in one of 3 ways:
Payment system (for the first deposit - QIWI, Webmoney, Sofort, Multibanko, iDeal, Giropay, Przelewy, 2c2p, AstropayTEF or Trustly, for later additional available Neteller and Skrill).
Bank Transfer.
You can open a trading account in GBP (£), USD ($),EUR (€) or PLN (zl). Minimum deposit can be 20 GBP, 20 USD, 20 EUR or 80 PLN. However, for deposits credited via wire transfer the minimum threshold is €250. Funds are withdrawn in the same way as deposited.
Complaints about Capital.com
Studying the reviews of Russian and foreign clients, we noticed that about 80% of them are positive. Some users are thankful that they found Capital.com broker on the Internet. Others have recently started trading and cannot say anything specific yet, but they do not have any complaints to the company. Instant order opening and no slippage, even before the release of important news, attracts users to this site, despite losses.
Many professional traders like the fact that the broker offers its own trading software. They write that so far they haven't heard any bad reports about Capital Com, for example, that this European fintech company has cheated someone. They believe that the complaints are written by amateurs who "lost" their deposits, which is a common thing. Even experienced players are not insured against losing money, but that does not stop them.
If there are any complaints about Capital.com, we'll be sure to post on social media. Sign up so you don't miss anything!
Please keep yourself informed about news and complaints. We copy the most valuable information to social networks, so please sign up!
Regulator of the broker Capital Com SV Investments Ltd
Capital.com has offices in London, Limassol and Gibraltar and a Development Center in Minsk. It is a licensed brokerage company, whose activity is regulated by the following structures:
Cyprus Securities and Exchange Commission (CySEC), license number 319/17.
British Financial Conduct Authority (FCA), under registration number 793714.
National Bank of the Republic of Belarus (certificate of state registration No. 193225654 dated March 19, 2019, issued by Minsk City Executive Committee).
The broker's external auditor is Deloitte - the world's largest auditing company. This auditor conducts an independent evaluation and verification of Capital.com, and all the results are passed on to financial regulators.
Capital.com User Agreement
The "Agreement" specifies the rights and obligations of the parties to the transaction. This document is the basis for the interaction between the broker and his clients. On the site capital.com Several documents governing the relationship of both parties are presented. And here are the main acts:
"Procedure for Providing Services."
"Privacy Policy."
"Notice of Risk."
"Order Execution Policy."
"Conflict of Interest Policy."
The "Agreement" provides information about the regulation, the basic provisions, concepts and list of brokerage services.

Also from the documents we will learn what accruals occur when using the possibilities of the site to hold trading positions and a guaranteed stop-loss.

The broker also warns about the risks associated with trading in CFDs. It happens that it is impossible to liquidate an existing position or assess its value.

Is Capital Com a scam?
Capital.com works on the Forex market for only 3 years, and the Russian traders this platform is available only since September 2019. So it is too early to make any conclusions about the activities of this broker. However, to conclude that Capital Com is a scam and a swindler is unequivocally impossible. Firstly, more than 360 thousand private traders all over the world have already trusted this company. Secondly, clients are warned about the high level of risk when trading CFDs. The funds of Capital.com clients are kept on the accounts of several banks (Raiffeisen Bank Europe, Royal Bank of Scotland RBS, Alfa Bank), or rather are segregated from the company's own funds. That is, they are protected from unforeseen risks associated with the financial activities of the broker.
On the reliability and transparency of the site capital.com The presence of licenses from reputable financial regulators, a simple and clear web terminal, innovative technologies and convenient mobile applications also speak for themselves. Capital.com's eQ, Investmate and SmartFeed functions are just another proof that price slippage and trading software slowdowns at many brokers come from their unwillingness to do anything about these problems and to meet their clients' needs.
Conclusion
Forex broker Capital.com opens unique opportunities for traders for successful capital management. The Russian financial market has never seen anything like this before. Innovative eQ technology, rebate for transferring trading positions to the next day, tight spreads, no commissions, high security, possibility to trade anytime and anywhere - this is a real revolution in trading. Leave your feedback about broker Capital Com. Each comment will help us evaluate the work of this fintech company.