Options for earning on cryptocurrency
Earnings from mining cryptocurrencies
The traditional way making money on cryptocurrency - mining, mining of cryptocurrencies by solving mathematical problems using the computing resources of computers or special equipment.
Most coins are mined on the principle of Proof-of-Work (PoW) - that is, the miner confirms the work done in the network, miners compete for the speed of confirmation, so the more powerful equipment, the more you can "mine" cryptocurrencies.
Currently, the most popular ways to make money from cryptocurrency are GPU-mining and mining with ASIC.
ASIC miners are devices that are designed specifically for mining cryptocurrencies. They are characterized by high performance and are easy to set up. But ASIC is an expensive device, and a scarce one, sold at a huge markup.
In a falling market, ASIC devices update faster than they pay for themselves, and an obsolete ASIC does not make enough profit and cannot be sold at a reasonable price. If the price of a coin drops drastically, buying an ASIC can be unprofitable. In addition, the device consumes a lot of electricity.
The most in-demand ASIC devices in 2018 are: Canaan Avalon Miner 741, Bitmain antminer s9, Ebit Miner e10, BW-L21 litecoin asic miner, Bitmain antminer L3 Plus, Innosilicon A5 dashmaster, Pinidea asic x11 Miner dr-100.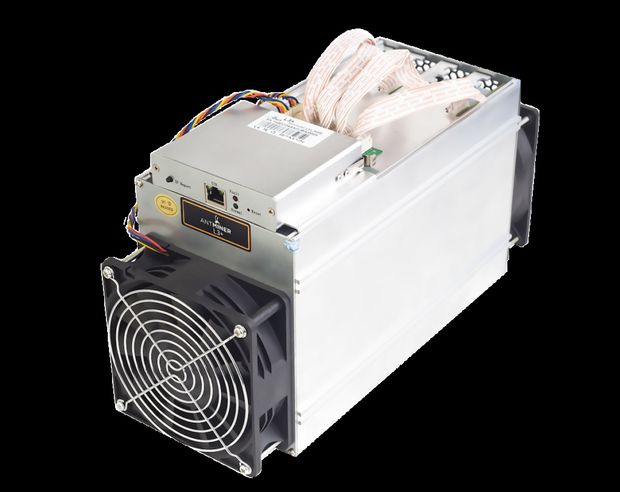 ASIC Bitmain Antminer L3+ for lightcoin mining
GPU mining is the process of mining cryptocurrencies using video cards. Profitability from one video card is not high, but they can be used to build a mining farm - several GPU processors combined into a mining system. Many cryptocurrencies can be mined quite efficiently on farms and they are not tied to just one cryptocurrency. But farms are not easy to set up, and if you set up the mining inaccurately, the performance of the farm will be poor. And in any case, farms consume a lot of electricity.
In 2018, the most popular video cards for mining are: GeForce GTX TITAN Xp, Radeon Vega Frontier Edition, GeForce GTX 1080 Ti, Radeon Vega 64, GeForce GTX 1070, GeForce GTX 1060.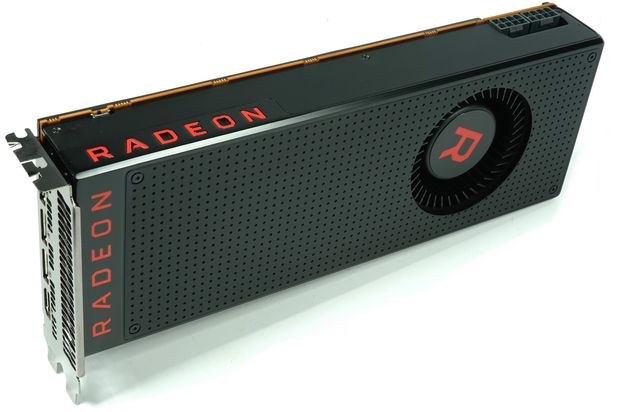 RX Vega 64 GPU
CPU mining - mining cryptocurrencies on a computer's CPU. Some coins can only be mined on the CPU. The performance of this kind of mining is not high, but the resource consumption is small.
In turn, cloud mining allows users who are not particularly eager to get into the technical details of the process to mine. It is the lease of computing power to a third-party organization under certain conditions, which are specified in the contract. The cryptocurrencies earned are deposited into the wallet, and the company providing the power takes a commission for the use of the equipment. The most important thing in cloud mining is to choose a reliable service, because fraud is rampant in this area, it is believed that up to 90% of cloud mining services are scams.
Reliable cloud mining services, in particular, are considered: IQ Mining, Hashflare, Genesis Mining, Nuvoo Mining, CCG Mining, AlienCloud, EOBot, World Mining.
A mining pool combines users into a group for mining cryptocurrencies. The time-consuming task of mining cryptocurrency is divided into many smaller tasks, thus reducing the load on the system and increasing the total efficiency of mining. Profits are distributed depending on the miner's contribution, which depends on the computer power. To start working in a pool, you need to choose an appropriate resource, install the software, and study the principle of profit distribution.
The largest mining pools currently considered are: AntPool AntPool, DiscasFish/F2Pool, BitFury Pool, BW Pool BW, BTCC BTCC, ViaBTC, BTC.Top, Slush Slush, GBMiners.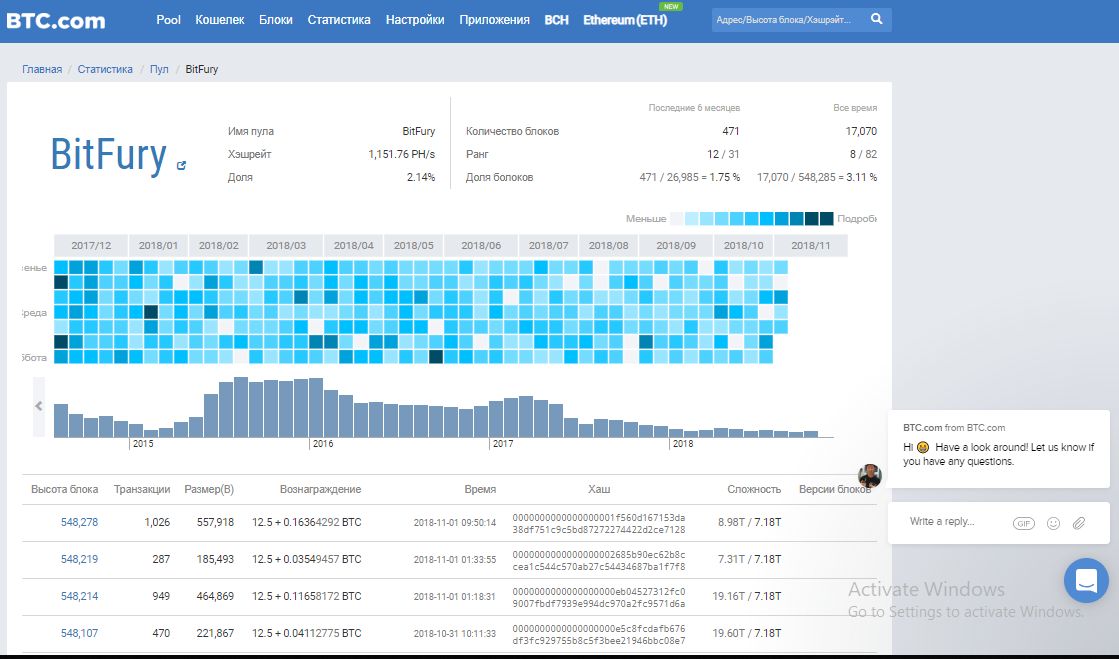 BitFury Pool interface
POS mining
Unlike Proof-of-Work (PoW), the Proof-of-Stake (PoS) principle implies that the amount of cryptocurrency a user has is more important than the hardware power. PoS mining requires no special equipment, just a home computer connected to the Internet. To mine, you download a wallet, synchronize it with the network and start the actual mining process. The disadvantages of this method are that you have to have a lot of coins to make a profit, and the principle of profit distribution is not transparent.
The most well-known POS coins are as follows: DASH (not fully POS), NEO, PIVX, OkCash, NAV Coin, Stratis, STRAT, Reddcoin, Decred, BlackCoin, CoinMagi, Diamond, Mintcoin, OKCash, HyperStake, Poloniex, Hyper, Quotient, ZeitCoin.
Earnings on the cryptocurrency exchange
Crypto Exchange - the main place for earning cryptocurrencies at the moment. There are a lot of crypto exchanges in the world, so you have to choose which one to work with. Let's look at the top 10 crypto exchanges by turnover according to Coinmarketcap ranking (data for October 30, 2018).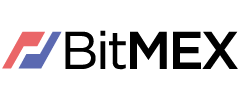 BitMEX
Hong Kong crypto exchange, it is not very convenient to work on it, because deposit and withdrawal are only possible in cryptocurrencies, hence, it is necessary to connect to other exchanges or other exchange resources. But there is no deposit fee, no withdrawal fee, small trading commission.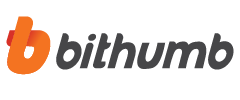 Bithumb
Korean crypto exchange and this fact is the main difficulty of using the services of this exchange. Deposit and withdrawal are made in won, the national Korean currency, so arbitrage is impossible. The site is quite difficult to verify and it is mandatory due to the harsh South Korean laws. Buy and sell commissions are 0.15%, and there is a coupon system which can help to reduce commissions.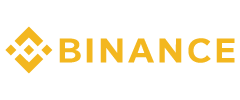 Binance
This exchange was founded in Hong Kong in 2017, its feature is its own cryptocurrency BNB, which was issued by ICO to invest in a cryptocurrency exchange project, and now its use allows traders to reduce fees by half.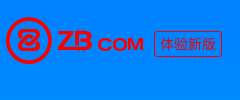 ZB.COM
Chinese crypto exchange, to work on it, however, knowledge of English is enough. Provides great opportunities for trading. For example, there is a separate chart for the cryptocurrencies that the trader trades most frequently. The peculiarity of the exchange is that all trades are divided into four categories: QCash, ZB Coin, USDT and BTC. The inconvenience of the exchange in a complex system of trading in pairs with fiat. Therefore, this exchange is mostly only for cryptocurrency trading. Withdrawal of funds is also carried out in cryptocurrencies to withdraw funds from the exchange in cryptocurrencies.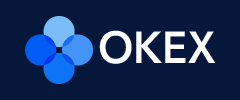 OKEx
China-Hong Kong crypto exchange. The exchange trades cryptocurrencies and USDT tokens. There is an opportunity for margin trading and for trading futures contracts. By the way, the crypto exchange trading terminal can be downloaded to your computer as a desktop version - this is one of the features of the exchange. It is possible to enter fiat on the exchange after verification.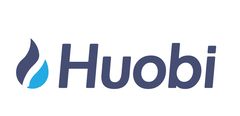 Huobi
Chinese crypto exchange, founded in 2013. A rare case - it has a Russian-language interface. On the exchange you can trade in 142 cryptocurrencies, dollars and yuan. Verification is peculiar - you need to link your account to a real existing bank account. At the same time, some of the information on verification is provided only in Chinese. At the exchange there are many variations of commissions for different currencies and different transactions, in each case it is necessary to consult the table of commissions, which is highlighted in a separate page.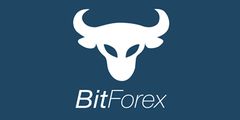 BitForex
In a sense, it is a sensation among crypto exchanges, because until August it was among the little-known ones, but in August 2018 it unexpectedly entered the top thanks to the exchange token BF. Only limit orders can be placed on the exchange, there is no margin trading, yuan trading is possible.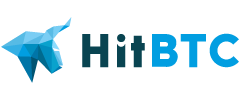 HitBTC
HitBTC is registered in Hong Kong and supports more than 700 cryptocurrencies. No verification is required to work on the crypto exchange and there is a demo service that allows you to test the functionality before you start real trading. The exchange allows margin trading via MetaTrader 4, the exchange has quite low commissions.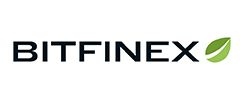 Bitfinex
Among the features of Bitfinex crypto-exchange worth mentioning are the labor-intensive registration system on the exchange and the fact that Bitfinex is closely tied to Tether tokens, which are formally pegged to the dollar, but it is unknown exactly whether they are backed by it. Otherwise, it is a standard crypto exchange with the usual functionality.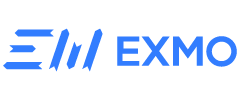 A few words should also be said about EXMO cryptocurrency exchangeIt is very popular among traders in the CIS, including Russia. There is no mandatory verification, but there is a translation of the functionality in Russian and Ukrainian languages. The disadvantages of the crypto exchange should include the instability of work.
Traders should also pay attention to the following popular crypto exchanges with a high reputation: Poloniex, Kraken, Bittrex, CEX.IO, Bitstamp, LiveCoin.
Earnings on Bitcoin cryptocurrency
Mining is one of the best-known ways to get bitcoin. But now it is virtually inaccessible to the average individual user because of the monstrous associated costs. Bitcoin mining requires very large computational resources and huge amounts of electricity, plus a very large initial investment.
An individual user can connect to a cloud mining network and earn bitcoin that way. The profits are unlikely to be mind-blowing, but it is a real way to participate in cryptonomics.
You can also earn bitcoins by doing simple work on specialized resources such as CoinWorker (https://coinworker.com), CoinAdder (http://coinadder.com), Advercoins (https://advercoins.com) and others.
Since not too long ago, it has been possible to make money on bitcoin indirectly by investing in derivatives. In particular, it is possible to invest by trading it as a contract for difference (CFD). Such services, in particular, provide AMarkets, Instaforex, Alpari.
The advantage of this way of earning is that it is not necessary to buy bitcoin itself. When trading, you need to open a position based on bitcoin price dynamics at CFD broker. But we must remember that investing in bitcoin derivatives does not eliminate the high risks typical of investing in cryptocurrencies in general.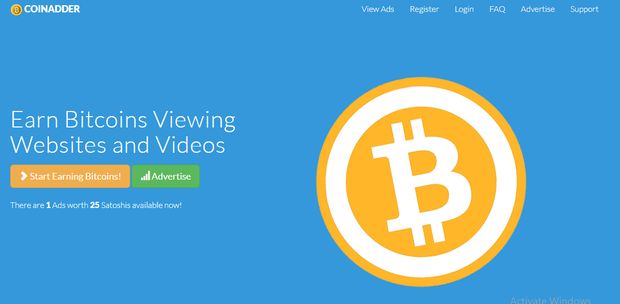 CoinAdder site interface
Bitcoins can be earned as a salary by working as a freelancer. In this case you do not need an initial investment, the most important thing to pay attention to is to work out the output of bitcoins into fiat with minimal commissions. There are even freelancing exchanges, where payment is initially offered in bitcoins, for example XBT Freelancer (https://www.xbtfreelancer.com) or Cryptogrind (https://www.cryptogrind.com).
You can get bitcoins for advertising on your own site. There are resources such as BitMedia (https://bitmedia.io/), which pay for the number of clicks on the ads.
There are online games that monetize time spent on gameplay by paying users in bitcoins. Some of these games include BirdsBit, Chopcoin, Coinbrawl, Battlecoin, Bitrunner, Spells of Genesis, Sarutobi, Spark Profit, and Takara.
But the most affordable way to earn bitcoin nowadays is crypto-trading. Right now bitcoin is too expensive to start trading right away. Traders trade less expensive bitcoins first, and at the same time they train their skills by practicing strategiesThe trader is able to use the profits from cryptocurrencies to buy bitcoin, and then work with it. The profit from cryptocurrencies is gradually used to buy bitcoin, and then the trader works with this, the most important cryptocurrency.
Earnings on the rate of cryptocurrencies, intraday trading
Earnings on the rate of cryptocurrencies are made on a cryptocurrency exchange. Most traders practice intraday trading, also called "intraday" or "daytrading", which is binary options trading. Within the framework of daytrading, positions are opened and closed within minutes or hours during the trading day or a full day. At the end of the trading day the trader does not leave any open positions.
In intraday trading, traders follow the price of a cryptocurrency and try to predict its changes so that they can profit from the volatility of cryptocurrencies. The main difficulty is the unpredictability of the cryptocurrency market, especially in times of high volatility.
During intraday trading, there are a few key points to keep in mind. First of all, it is necessary to monitor the dynamics of bitcoin, whichever coin is being traded. Bikoin undoubtedly dominates the crypto market and any movement of its exchange rate is reflected in all other cryptocurrencies. To put it simply, if bitcoin goes up in price, all other cryptocurrencies go up, and if bitcoin goes down in price, all other cryptocurrencies go down in price.
You will find this article useful: Cryptocurrency signals
Daytrading is more about making profits as a result of analytical activity, making rational transactions with the goal of making a moderate but steady profit, rather than making super profits as a result of a lucky set of circumstances.
Intraday trading requires a trader to be constantly aware of news that can affect the crypto market. The trader must choose adequate information sources - forums, news aggregators, social networks and so on - to be able to sift out fakes and choose significant information. This gives an advantage during trading.
A trader must be able to apply fundamental and technical analysis to forecast prices in order to predict market behavior, make a reasonable assumption and make a trading decision based on it.
Strategies for earning on cryptocurrency
Trading strategy is a set of rules, behavioral patterns, methods, and predetermined actions that a trader applies during cryptocurrency trading in order to make a profit and/or avoid losses.
A trading strategy determines entry and exit points, time intervals between entry and exit points, the proportion of the deposit at which a position is opened, conditions under which a position is closed, and so on. The parameters set by the trading strategy are not universal, for each cryptocurrency it is necessary to develop a different strategy taking into account the analysis of the behavior of this particular cryptocurrency.
Strategies based on time parameters include, in particular, position trading, swing trading, scalping.
In position trading, the trader waits for a certain situation on the market and trades only within that situation, regardless of time. For example, the trader only trades when a trend reverses.
Swing trading is a strategy in which a trader trades during a certain cycle, for example, when the price of a cryptocurrency rises or falls. The cycle can be quite long in time, up to several days.
Scalping strategy involves opening and closing positions at every price swing. A trader can make dozens of trades per hour without going into deep analysis and setting stop losses to limit losses, since most scalping trades are usually loss-making.
Strategies based on market situations are pullback trading, bounce trading, momentum trading, high profit strategies, breakout trading.
Trading on a pullback means that a trader buys a cryptocurrency when its price corrects downward in an uptrend or sells it when it corrects upward in a downtrend. The trader makes a profit when the trend returns to the mainstream after a correction.
Rebound trading - a trader buys a cryptocurrency on a downtrend at the point where he thinks the price of the cryptocurrency will start to rise. When the price continues to rise, the trader sells the cryptocurrency at a profit.
Impulses are distinct movements of the cryptocurrency in one direction. In momentum trading, a trader buys a cryptocurrency at the beginning of an impulse to rise in price, and sells it when he sees an impulse to fall in price.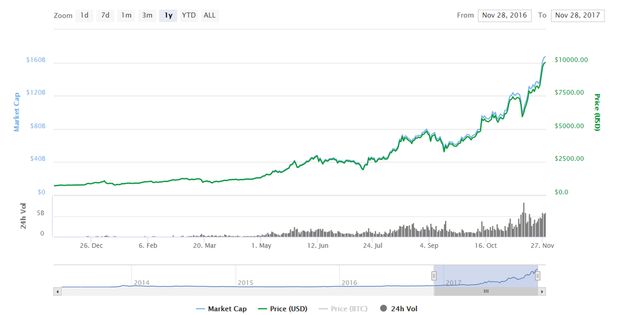 Bitcoin breaks through the $10,000 mark, 11/28/2017, Coinmarketcap
When trading on a breakout, the trader enters the market when the downtrend "breaks" the price level - the point at which the trend reverses and the price begins to rise. If the trader correctly calculates this moment, he manages to buy the cryptocurrency at the lowest price.
Advice article: Cryptocurrency trading strategy by Stochastic for 60 seconds
Most traders do not stop at one strategy, but compile them, develop their own strategy or apply different strategies in different conditions.
Bot for earning cryptocurrency
A cryptobot is a program (AutoCrypto-Bot review), which is configured to automatically trade cryptocurrencies according to set parameters. Bots can be trading and arbitrage. Trading bots trade on the same exchange, arbitrage bots buy coins on the exchange where the rate is relatively lower and sell them on the exchange where the price is higher.
Bots can simply buy a currency when it falls and sell when it rises, but there are bots that are set up to take rather complex actions - they track the dynamics of the exchange rate, make deals under certain conditions, and analyze many indicators. Bots act in accordance with the strategy that the trader develops for them, but it is preferable for novice traders to use bots with already set parameters.
Cryptobots can be downloaded for free, bought and written by yourself if you have the appropriate skills, or you can write a script that is downloaded from a third-party resource.
There are many bots on the Internet that are ready to work on certain exchanges. But the trader downloads them at his own risk, because bots can be created by hackers.
Paid cryptobots can be purchased from a company - for rent or untimely use - that develops them, such as HaasOnline (https://www.haasonline.com). It is also possible to order a bot for your requirements from a private developer. In addition, you can buy scripts to write your own bot.
To write a bot for a particular exchange, the exchange must have an API (Application Programming Interface) - a page with this information on the cryptocurrency is displayed separately.
The main advantage of a bot is that it saves the trader from monotonous hours of work. The bot can react faster to changes in the situation, if it is properly programmed, and the bot can also work quickly enough on several cryptocurrencies at once. A bot does not make mistakes when implementing a strategy, and its decisions are not affected by emotions, like a human.
At the same time, when trading over long distances, a bot is less successful than a human. The bot is inferior to a human in forecasting the situation, in making decisions in illogical situations, and is not able to assess the impact of news on the market.
Among the most popular bots are Gekko (more on gekko.wizb.it), Haasbot, Zenbot (more at github.com), Crypto Trader (https://cryptotrader.org), BTC Robot (https://clickbetter.com), USI TECH (https://usitech-intl.io), Gunbot (https://gunbot.shop), Leonardo (https://margin.de), Bitconnect (https://bitconnect.co).
Gunbot interface
Learning to earn on cryptocurrency
Earnings on cryptocurrency requires some knowledge. Regardless of the way in which one intends to earn from cryptocurrency, it is necessary to master the cryptocurrency market with basic concepts, including: blockchain, cryptocurrency, fork, altcoin, mining, investing, trading, and so on.
If the user does not plan to become a developer in the blockchain and cryptocurrency industry, there is no need to study the details of the technology, but it is desirable for everyone to know the basics. At the same time, when learning how to mine, special technical information is essential.
It is necessary to understand how to store cryptocurrencies, what they are used for, and how to change them into fiat money. And, conversely, how to buy cryptocurrencies for fiat.
Having understood the basic concepts of the cryptocurrency industry, you need to decide how you plan to earn and study the chosen direction in more detail.
If you plan to focus on mining, you need to find out what coins are currently profitable to mine, on what equipment, calculate the cost of buying and installing equipment, electricity consumption, and pay special attention to security issues.
The main and, in fact, the only source of information about cryptocurrencies and ways to make money from them are websites, social networks, and professional forums.
Trading is the most difficult to learn and at the same time it is the most profitable way to earn on cryptocurrency. Trading cryptocurrencies is done on a cryptocurrency exchange, so you need to choose a suitable cryptocurrency exchange. It is necessary to understand in details the work of cryptoexchange, - how to deposit money to the account, how to buy cryptocurrencies, how to withdraw, on what terms, with what commissions, how to solve problems arising in the course of trading.
A trader must master the terminology and thematic slang. It is necessary to master the basics of fundamental and technical analysis, be able to analyze the price of cryptocurrency, use charts, analyze trading results and correct actions. Studying trading strategies is an obligatory step, because without them working on the exchange will be unprofitable. One of the most important skills of a trader is the ability to assess the prospects of the coin to be traded.
In contrast to other areas of income, crypto-trading can be learned on courses. The main criterion for choosing a course is successful trading experience of a trader or a training company. On the other hand, when choosing a course, a trader must accurately understand the goals of the training and his or her level of competence. If there is no understanding of the cryptocurrency market, then one should choose courses that give an introduction to this industry from scratch. As the trader gains experience, he or she can choose more in-depth courses.
Among the training courses for cryptocurrency trading we can mention: School of Cryptocurrency Trading (http://simpletrade.biz), the Namana School of Cryptocurrency Traders (https://hamaha.net), Paid courses by Vladimir Bazhenov (https://perceivingmarkets.com), Paid Individual Online Trading Training by Stanislav Stanishevsky (http://trader-nt.ru), Free online course Crypto Samurai (https://cryptocartel.club).
Earnings on cryptocurrency without investment and earning cryptocurrency on the machine
There are opportunities to earn cryptocurrency without buying it. These ways are not too profitable, so users try to automate them - it allows to get income from the amount of resources used.
Among such opportunities are bitcoin cranes - sites where one has to perform simple tasks for a very small fee. For example, users enter a captcha, stay on a page for a certain time, click on links, watch videos and do other actions, for which they get the satoshi. The earnings are so small that you need to work on dozens of resources to get a noticeable income.
In order to automate and speed up the process of collecting satsoshi on cranes, some users develop programs or download such programs from third-party resources. But cranes are trying to prevent automation and ban bots when they notice their use. Nevertheless, enthusiasts manage to bypass the bans and collect satoshis in automatic mode, as doing it manually is unprofitable.
Among the most famous resources with cranes are: Freebitco, Moonb, 3btc, Freenem, DiceMine, Cryptomininggame, Coinfaucet, Kopilka, BonusBitcoin, FieldofBitcoin, FrogFaucet, CoinCollecting, CrownFaucet, PentaFaucet, BattleBitcoin, DailyFreeBits, MezzaBank, Free-Bitcoin, GoldsDay, PinkTussy, Milli 99.
You can earn cryptocurrency without investing for the publication of materials in some social networks or on specialized sites, such as Golos.io (https://golos.io).
Another way to earn money is to participate in promotional campaigns of projects for tokens, in which case you need to perform tasks that do not require special training. This process is unlikely to be automated, but the profit from it is higher than from cranes.
A more complicated way is a bounty campaign, in which the initiator of the project engages specialists to solve problems in the development and promotion of the project and pays with tokens. This is practically a type of freelancing, which can also bring in a good income. In 2018, the following bounty campaigns were successful: Zippie, Zilliqa, Electroneum, WePower.
Some cryptocurrency projects offer participation in referral programs, this is a variant of passive income from attracting new users to participate in the project.
Affiliate programs offer to advertise various Internet resources, mostly cryptocurrency-oriented, but not necessarily only those. The company pays a small percentage for each user attracted to the resource. Again, it is not possible to earn a lot from one resource, but if you place ads and promote links to many resources, you can earn up to 1 bitcoin per month. But for this, of course, you need to have a sufficiently promoted blog or account in the social network, in which case the user receives a very solid profit.
Some well-known affiliate programs include TokenDrops, Bountyhive, Bitflip, Hashflare, Minergate, Bitter, Swissadspaysfaucet, Bitgames, Freebitcoin.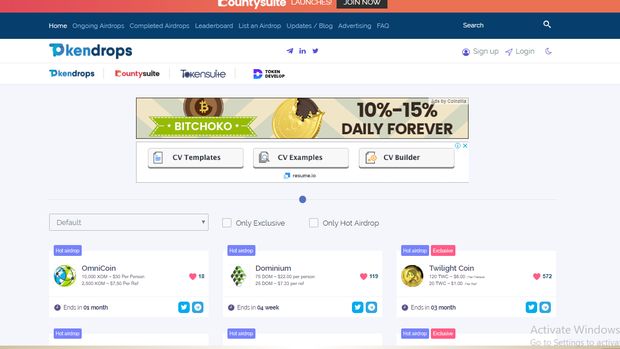 TokenDrops project interface
Conclusions
As a conclusion, we can say that the most profitable and reliable ways to make money from cryptocurrency are trading and mining. But in order to make money from cryptocurrencies in this way, you need both initial investments and adequate training.
In order to successfully trade cryptocurrenciesIt is considered that it takes no less than two years of practice to learn to trade with a stable profit. And during this entire period one should be ready to incur financial losses from unsuccessful deals.
In order to mine effectively, you need to know the technical parameters of the mining devices, and it is equally important to be able to install the equipment - to understand the issues of cooling the devices, the issues of connecting to the power grid. It is necessary to learn how to quickly calculate the profitability of mining, depending on the coin, on its fluctuations in the market, on changes in electricity tariffs.
It is also possible to make money on cryptocurrency without investment, but the profit will be small in any case. Lack of financial investment does not mean that other resources will not be spent for participation in some project, first of all, time, but also computer resources and - electricity. But the most important thing in this direction of earning is never to trust a project on 100%. Absolutely any project of earning on cryptocurrency without investment, even with a good reputation, can at any time "disconnect" or become a victim of hackers, along with the user's money, this has happened more than once.