Cryptocurrency exchange HitBTC successfully operates on the market, providing quality service and advanced trading opportunities.
Cryptocurrency exchange
Website
Social media
Date of foundation

2013

Head Office

Av Vitacura 2969, Las Condes, Región Metropolitana, Chile

Types of support

Tickets in my personal cabinet

Feedback form on the site

Telegram

Languages

English, Spanish, Portuguese, Korean, Chinese

The owner of the company
Age restrictions
Trading volume per day
Number of cryptocurrencies
Margin Trading
Tokenized assets
Free Demo Account
Types of accounts
Execution of orders

Market Execution (at market price), Stop Orders

Methods of replenishment

Bank card, Cryptocurrencies

Withdrawal methods

Bank card, Cryptocurrencies

Account currencies

EUR, USD, Cryptocurrency

Types of cryptocurrencies

Bitcoin, Bitcoin Cash, Ripple, Zcash, QTUM, Monero, etc.

Mobile applications
Trader training
A way to store cryptocurrencies
Fiat accounts
Scalping
Stop Loss and Take Profit Function
Exchangeability for fiat currencies
Basic verification
Extended AML verification
API
Affiliate Program
Benefits

Large number of cryptocurrencies

Sophisticated functionality and interface

Multi-level commission system with privileges for major players

Nice design and simple user interface

Disadvantages

Lack of Russian-language interface

Frequent problems with withdrawal

Overall assessment
Date of update

27.04.2022
HitBTC is it a scam? Reviews and description
The crypto exchange HitBTC has been successfully operating in the market since 2013, providing users with high-quality services and advanced trading opportunities. The company's goal is to become well-known worldwide and turn into a leader in crypto trading. To meet this objective it's important for the exchange to provide its users with safe and profitable trading, simple and convenient operation of the terminal, etc. In addition, HitBTC is positioning itself as a global trading platform. Investments in the amount of $6m were invested in the development of the exchange, which provides traders with a useful service for the purchase and sale of cryptocurrencies. Due to a large number of assets, low commissions, demo trading and trading opportunities without verification, the site is a serious competitor for the leading crypto exchanges in the market.
Certainly, like many other potential clients of this crypto exchange, you are eager to know for sure whether it's another scam or something you can confidently entrust your capital to in order to earn a decent income. Let's answer this question below.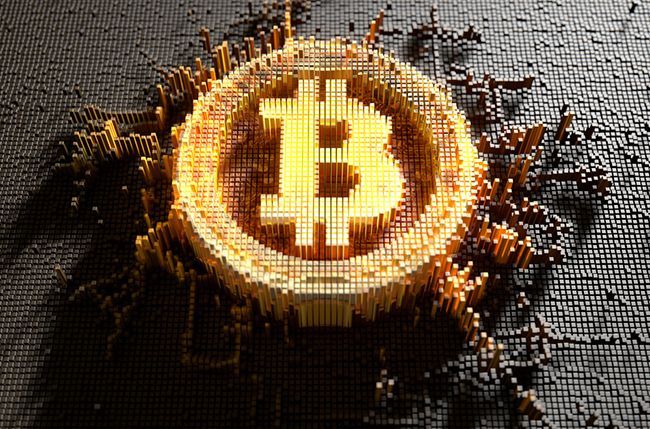 The HitBTC trademark appears to be the property of a large organization, HIT Solutions Inc. To create the exchange, an agreement was concluded through cooperation with professionals from several areas: development, trade and finance. Such impressive investments made it possible to implement such a unique resource engine with a cutting-edge order matching mechanism, which provides a high level of resistance to failures.
Today, the HitBTC exchange is a simple terminal that is quite intuitive for professional market players and beginners of crypto trading. The platform offers not only crypto trading, but also an advantageous exchange of cryptocurrencies in fiat money (GBP, USD, EUR). To exchange funds, you should go to the «Exchange» tab on hitbtc.com website. Here you can conduct transactions with many virtual currencies, such as Ethereum, Dash, Bitcoin, Litecoin, etc. The most popular trading pairs are BTC/USDT and BCH/BTC.
The HitBTC exchange provides an opportunity to work even without registering. Additionally, unlike other websites, it offers demo trading, enabling you to try your hand at the market without risks and learn more about the advantages of the resource. Thanks to an order book, analytical materials, graphs and tables, you can easily stay up-to-date with the current dynamics of cryptocurrencies. Among the key advantages of the company, one should mention low commissions, high-quality support service, market and pending orders, to say nothing of an advantageous referral program.
The HitBTC exchange provides security in crypto trading (learn how to earn on cryptocurrencies here) using modern encryption methods and a two-stage authentication. Additionally, it has implemented automated logging out of the account (if the user does not show activity on the site). Other security means include trader activity history and so-called cold wallets. All materials of the official website of the exchange hitbtc.com are offered in English and Chinese.
Replenishment and withdrawal of funds
The HitBTC exchange offers a limited number of opportunities for withdrawal and replenishment of funds. In order to replenish the account or withdraw your funds, you can use the following options:
SWIFT payments in US dollars,
SEPA payments in euros,
Cryptocurrencies (Bitcoin, Dash, Ethereum, Zcash, Litecoin, etc.).
Verification in the system will be required only for transactions in fiat currencies. However, to work with cryptocurrencies (you can learn the whole truth about cryptocurrencies here) you don't need to undergo this procedure.
Complaints about HitBTC
HitBTC is a stock exchange that is very popular with European traders, who mainly leave positive feedback on forums and thematic web resources with regard to trading on the website.
The thematic forums provide few reviews on the exchange by users, who often point out the following advantages: a large selection of assets for trade, reliability and security of the exchange, a comfortable interface, and low commissions. Additionally, a few reviews of traders discuss problems of the exchange: issues with registration, withdrawal of funds, exchange of cruptocurrencies, and lack of communication with technical support.
Regulation of the crypto exchange HitBTC
HitBTC is a UK-registered trademark owned by HIT Solution Ltd. The organization adheres to the legislation of the registrar country and the provisions of AML/CFT. All users working on the platform should be aware of the risks of trading in digital currencies. The exchange carefully studies the personality of each trader, collects all the necessary information, and monitors the actions of users on the site. This crypto exchange is strictly obliged to counteract fraud and any unlawful actions by its clients who break the laws of the country-regulator. More information is provided in the «Legal information» section on the HitBTC website.
The document «Privacy Policy» defines how to disclose information about customers. In this case, the exchange management introduces new rules and technologies that can protect user data (for example, General Data Protection Regulation, OPPA, CAN-SPAM, COPPA). HitBTC collects the most complete information about its users (the registration date, visits, visited web pages, etc.). When needed, it requests personal information of customers in order to improve the overall quality of the resource and improve the website. This information is also required to personalize users and process payments. The exchange is obliged not to sell or use this data anywhere for its own benefit. It's expected to do its best to ensure the security and confidentiality of any information about its customers. Processing and storing of information occurs in the territory of the EU. Information about the user can be disclosed to third parties (the government, law enforcement agencies, etc.) to prevent fraud, comply with the law of the country-regulator and also to protect the rights of the company and other users.
On the HitBTC AML Policy website, you can get familiar with the principles of combating the legalization of proceeds from criminal deeds. The company is obliged not to participate in fraudulent schemes, support terrorist and criminal activities or finance terrorism. The policy of combating money laundering requires the company to prevent money laundering and the proliferation of weapons of mass destruction, etc. To do this, a special employee is appointed to conduct a thorough check of the identity of users, monitor transactions, and assess possible risks. Separately, the exchange tells the user about the policy of working with cookies, designed to facilitate interaction with the site. It simply helps to remember the users' preferences. Cookies help the company to monitor the work of the resource and interact with its content. The user has the right to turn off this information or delete it. More information about cookies is available in the «Cookies» section of the HitBTC website.
Read the Legal Information on the HitBTC website
Read the Privacy Policy on the HitBTC website
To view the AML Policy on the HitBTC website
Read the Policy on Cookies on the HitBTC website
Is HitBTC a scam?
Today HitBTC is one of the newest trading platforms and crypto exchanges in fiat money. The resource works quite successfully and provides its clients with a slew of sometimes unique opportunities. The company is truly set to take the leading position in the market. For this purpose it's paying much attention to the overall quality and uniqueness of its service and the professionalism of the managers of the support service, as well as the provision of profitable tariffs.
Among the advantages of the site, which definitely stand out from what competitors offer, one should mention a huge selection of cryptocurrencies, low commissions, a possibility of trading without verification, fast withdrawal of funds, and a convenient currency exchange. A simple and understandable terminal has a lot of opportunities for effective work (orders, graphics, an order book, etc.). It will be convenient for both new market players and true professionals. It's equally suitable for English-speaking users and those speaking other languages. The exchange also provides an opportunity to undergo training, which allows clients to work safely with their funds on a demo account and get acquainted with all of the possibilities of the hitbtc.com site before starting to trade in real money. It's very convenient and greatly contributes to the company's reputation.
The given exchange is very popular with European traders who often leave positive feedback about working with it. Users praise a wide range of tools for trading, the security of crypto trading, an intuitive interface, etc.; as for negative comments, users point to problems with withdrawal of funds and registration. It is important for the company to provide its customers with reliable functionality and secure trade. For this purpose it employs up-to-date data encryption methods, cold wallets, a two-step authentication, automatic logout from the user account, and a detailed history of the trader's activity.
It would be difficult to label this company a scams because HitBTC has serious plans to take a leading position in the market. It constantly develops and never forgets about its duties to traders. The company provides safe and quality services for trading and exchange of cryptocurrencies. It ensures the stability of withdrawal and replenishment of funds and a properly functioning official website alongside its main services. Should we call it a fraudster? No, we shouldn't, as we see it as a promising, rapidly evolving trading platform, adequately represented in today's crypto market.
Conclusion
In spite of the fact the HitBTC exchange happens to be a new trading and exchange platform for cryptocurrencies, it's all geared toward achieving leadership positions in the market. Today the company is adequately represented among competitors. It has a successful development strategy, which focuses on providing high-quality, safe and unique services. The possibility of demo trading, professional trading without registration, low commissions, quick withdrawal and replenishment of funds, the intuitive interface of the trading terminal, high-quality analytics – all of this makes the work with HitBTC not only functional but very effective.
The very fact that the company is moving in the right direction is proved by a large number of regular customers who publish positive reviews about the resource on the web. Many traders actively use the exchange, noting on the Internet both its positive and negative sides. Today we won't evaluate the company as a scam. However, the real reviews of traders about trading on this crypto exchange, which we are waiting for, will not only warn users of possible problems in its work but also affect its ratings on our web portal.
Robots for cryptocurrency