Binomo Platform Indicator Set
The binary options market is currently at the peak of popularity and development, but even today it is difficult to find among the variety of trading software a platform that would allow you to apply for trading binary options technical analysis indicators. It is unfortunate, but the fact remains that market analysis with the help of indicators in binary trading often requires the use of third-party services. The exception is a few trading platforms, one of them is Binomo platformThe services of which include an indicator set, which we are now going to get to know in more detail.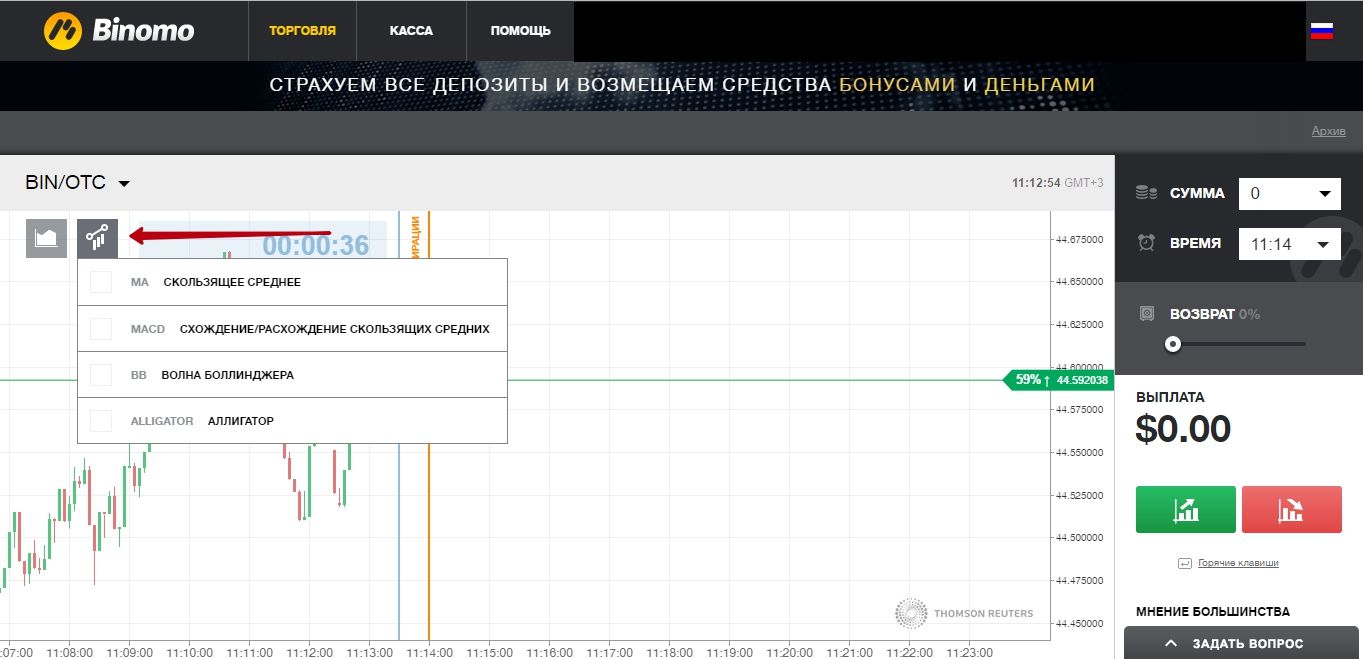 The indicator set of the Binomo platform includes 4 indicators, the most popular in binary trading, which allow you to develop high-precision trading systems by combining indicators, as well as by changing settings of their work. But in order to use indicators in binary trading you have to know the peculiarities of their work.
Moving Average indicator
Moving Average or MA, in common parlance - moving average - is a trend indicator. It is based on an algorithm for calculating the average value of an asset over a certain period of time of price movement. It is usually used to determine the direction of the trend movements of the asset market, as well as the deviation of price quotes from the average indicators. This is a classic trend indicator included in many trading systems for binary options. It looks like a simple red line on a quote chart: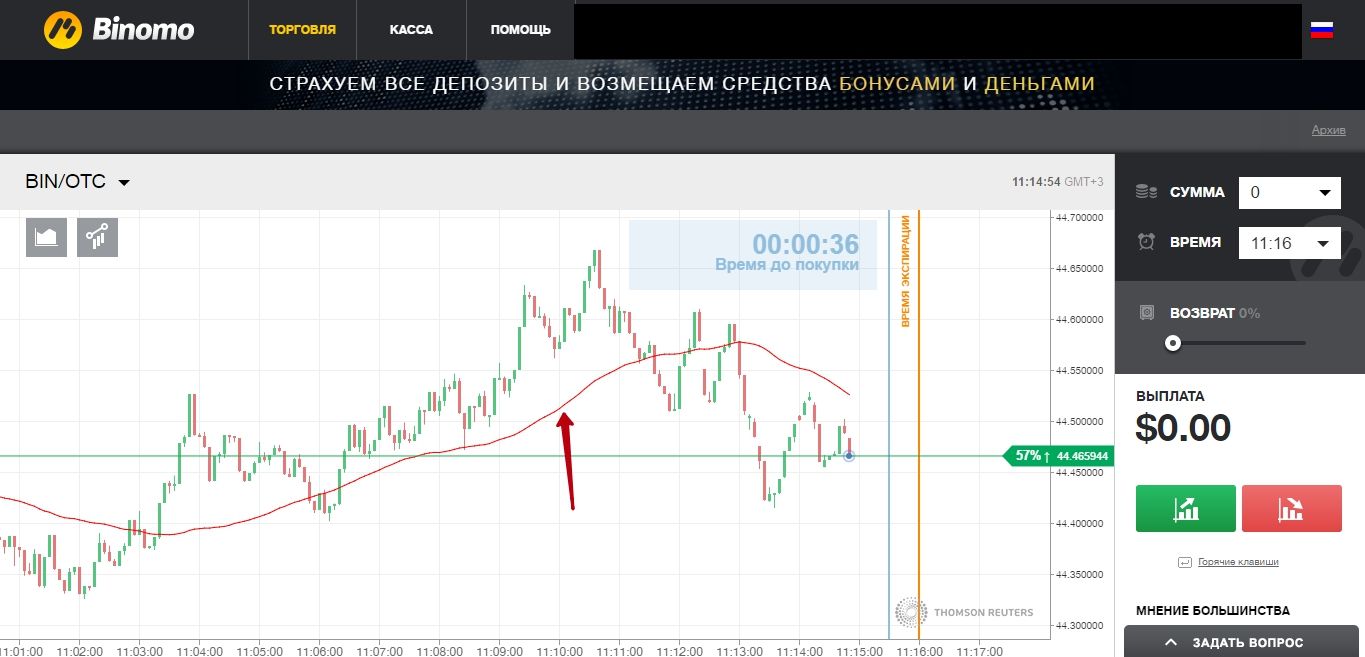 MACD indicator
MACD - The moving averages convergence-divergence indicator is an amazing forecasting tool. It combines several indicators in its work: the strength of a trend movement, identification of overbought and oversold zones and price reversal points which often occur in these zones, and can also classically determine the direction of trend movements, and the choice of time interval of trend movement depends on the indicator settings. MACD indicator on the chart is presented in the form of two multi-period moving averages, which work as a trend indicator and histogram, which determines the strength of a trending movement. This indicator is very popular among beginners as a simple and effective analysis tool.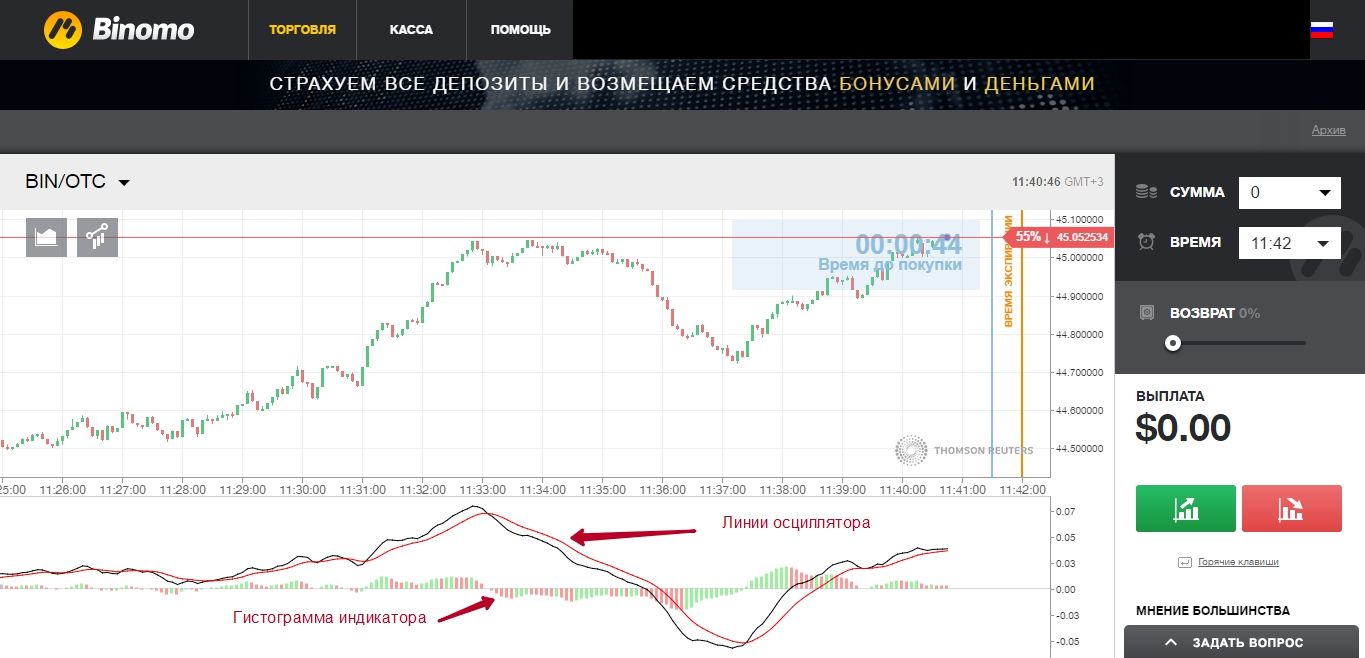 Bollinger Waves Indicator
Bollinger Waves (Bollinger Bands) is a channel indicator. Its work algorithm also relies on multi-period moving averages with fine-tuning. It is a channel indicator that defines the limits of the price channel in which the base asset price fluctuations occur. It is represented on the chart as three lines. The extreme ones are the limits of the price channel, and the middle one determines the general trend direction, respectively the slope of the channel. Strategies based on this indicator are characterized by high efficiency and profitable statistics.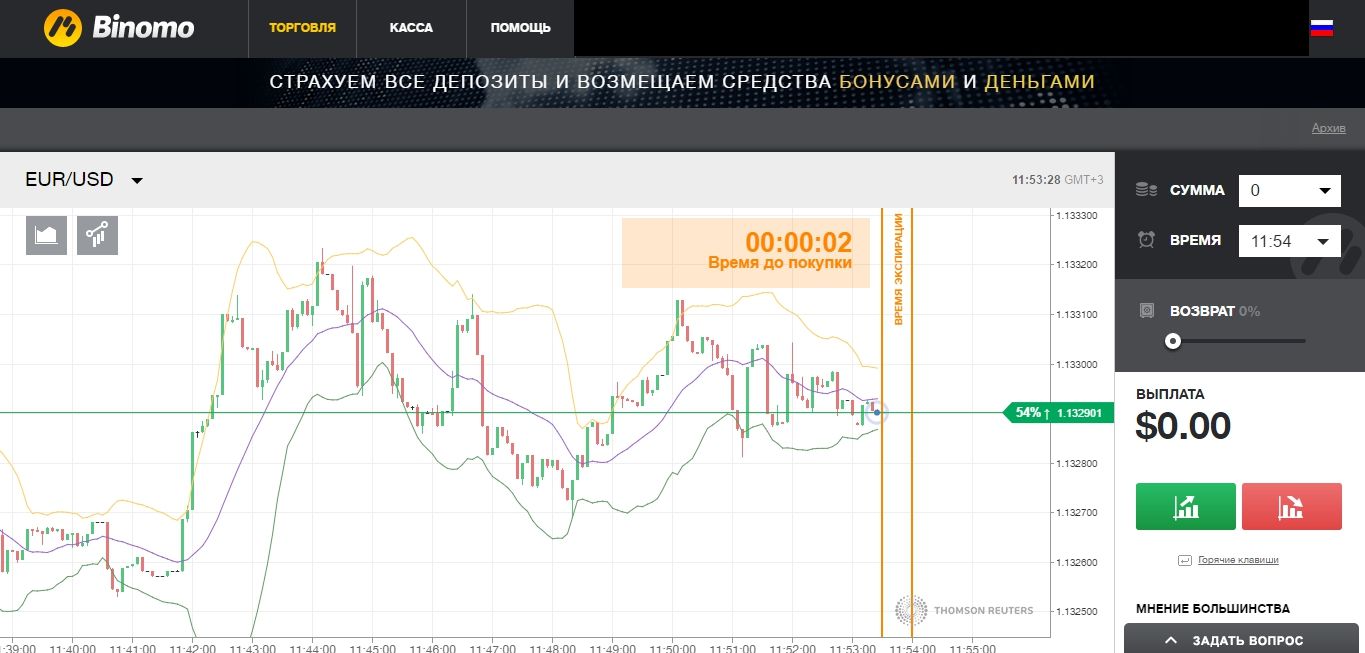 Alligator indicator
Alligator - is the author's indicator of Bill Williams (the famous American trader), which needs little introduction, because of its incredible popularity, based on accuracy and efficiency. But still, what does it determine? Like all previous examples, it is a set of moving averages, which are configured to determine the reversal of the trend at the moment of the immediate emergence of such a reversal movement of market quotations. It is indispensable in binary trading, where the direction of quotes is of great importance for gaining profit from binary options trading. Alligator represents three lines of different color on a quotations' chart. But unlike Bollinger Waves it does not define channels, but only reversals of quotes and market areas where flat price fluctuations occur.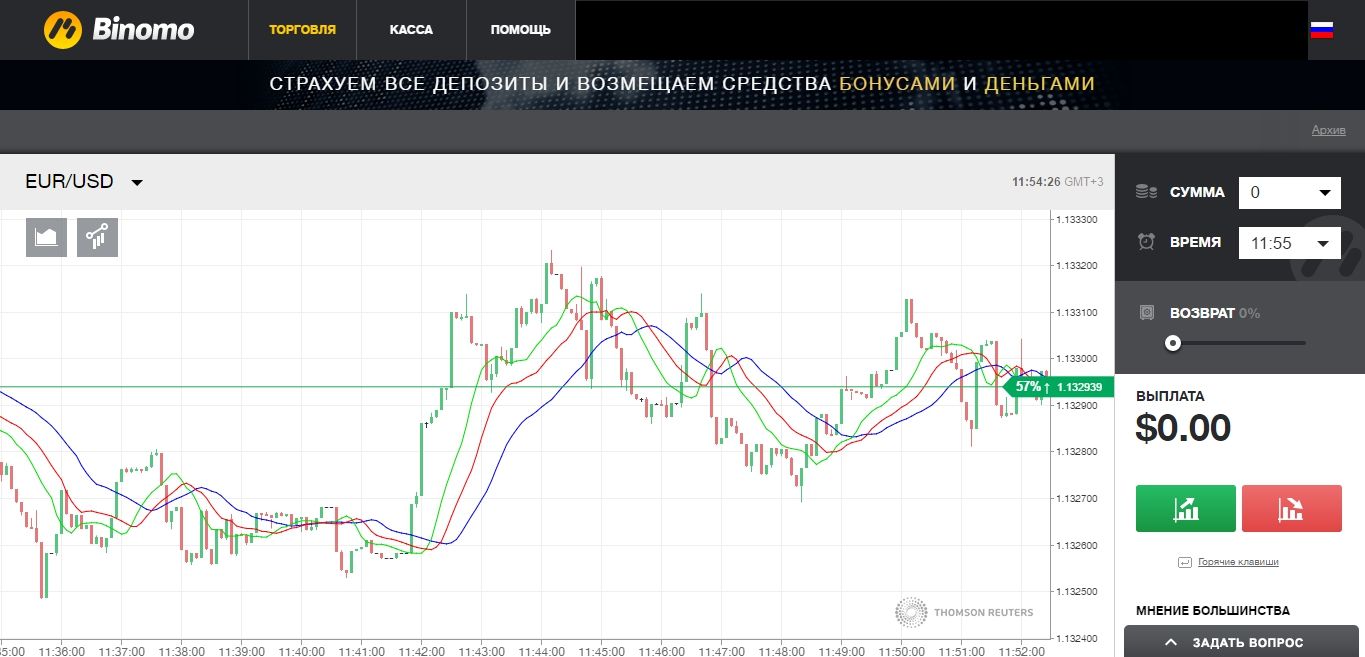 It cannot be said that the indicator set of the Binomo platform is distinguished by a large list of technical tools. But it contains really useful, effective and highly accurate indicators, which can and should be used in binary trading as components of trading strategies. In addition, the indicator set, which is present on this platform, allows you to refer it to the professional and advanced trading terminals, which can effectively affect the trading results.