International platform for trading digital assets. Several types of cryptocurrencies, low commissions, functional terminal, API and referral program.
Read completely
Cryptocurrency exchange
Official website
Social media
Date of foundation

2018

Head Office

Adalet Mahallesi, Şehit Fethi Sekin Cad. No:4 D:323 Novus Tower Bayraklı İzmir

Types of support

Feedback form

Help Center

Blog

Facebook

Twitter

Instagram

Languages

English, Russian, Turkish

Founder
The owner of the company

Coinzo Teknoloji Anonim Şirketi

Minimum entry amount

Verified

Fiat Currency

Bank Transfer:

from 100 TRY

Maximum input amount

Verified

Fiat Currency

Bank Transfer:

to 1,000,000 TRY

Minimum withdrawal amount

Verified

Cryptocurrency

From 0.0008 BTC
From 1 NEO
From 20.2 XRP
From 0.02 ETH

Fiat Currency

Bank Transfer:

from 0 TRY

Unverified

Cryptocurrency

From 0.0008 BTC
From 1 NEO
From 20.2 XRP
From 0.02 ETH

Maximum withdrawal amount

Verified

Fiat Currency

Bank Transfer:

to 100,000 TRY / per day

Exchange Commission

Trade Commission:

From

0.01

To

0.1

% for maker /

From

0.04

To

0.2

% for taker

Withdrawal fee:

0.0004

BTC /

0.3

LINK /

0.2

XRP /

0.0018

ETH

Terminals

Author's platform (the terminal has 2 interfaces - for beginners and experienced traders)

Age restrictions
Trading volume per day
Number of cryptocurrencies
Number of trading instruments

25+

Indicators, order book, charting tools, etc.

Margin Trading
Tokenized assets

CNZ - the platform's own token

Free Demo Account
Types of accounts
Execution of orders

Market orders, Limit Orders, Stop-Loss, Take Profit Orders

Methods of replenishment

Cryptocurrencies, Wire Transfer

Withdrawal methods

Cryptocurrencies, Wire Transfer

Account currencies

Cryptocurrencies, TRY

Types of cryptocurrencies

BTC, ETH, NEO, XRP, etc.

Mobile applications
Trader training

Articles and background information

A way to store cryptocurrencies

Cold:

yes

Assets are stored on wallets without an internet connection

Hot:

yes

Hot accounts hold assets for daily turnover

Fiat accounts

Fiat accounts are only available to verified users

Scalping
Stop Loss and Take Profit Function
Exchangeability for fiat currencies

An exchange is possible in the course of bidding

Terminal capabilities

Working with indicators, graphical tools, displaying all the changes in the exchange, customizing the interface, viewing the history of orders

Basic verification

Through a link sent to the specified email address

Extended AML verification

Through the Google Authenticator application (2FA) and generating a key to sign in later. To verify your account, you will need: your ID card/passport

Regulatory laws

International data protection law

FATF (Financial Action Task Force)

API

Read more

Documentation for traders and developers

Bonuses
Affiliate Program

Registration

20% of the amount of commissions paid by referrals

Benefits

Protection against hacking and hacker attacks

Round-the-clock deposits and withdrawals

Popular cryptocurrencies and low commissions

Different types of orders and secure storage

Convenient trading terminal

Disadvantages

The portal is partially translated into Russian

The information center is only in Turkish

Company requisites

Legal address:

Adalet Mahallesi Anadolu Cad. Megapol Tower No. 41/081 Bayraklı / İZMİR

Overall assessment
Date of update

20.02.2023
Address
Adalet Mahallesi, Şehit Fethi Sekin Cad. No:4 D:323 Novus Tower Bayraklı İzmir
Map
Subscribe to this company
Coinzo is this a scam? Reviews and description
Coinzo
- developing centralized turkish
cryptocurrency exchange
. The service has been in operation since 2018, offering customers
spot trading
The exchange is open to traders from different countries and the interface is available in Russian, English, Turkish and other languages. Exchange is open for traders from different countries, and the interface is available in Russian, English and Turkish.
In this review we will carefully consider the features of the crypto exchange, trading conditions and differences of the platform from similar projects. The purpose of our review is to understand whether Coinzo is a scam or a reliable cryptocurrency exchange for safe digital asset trading.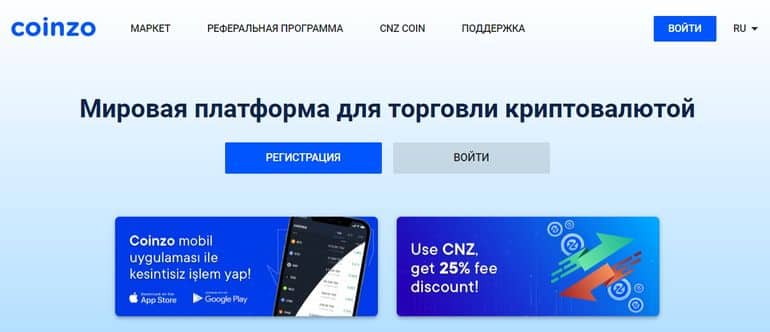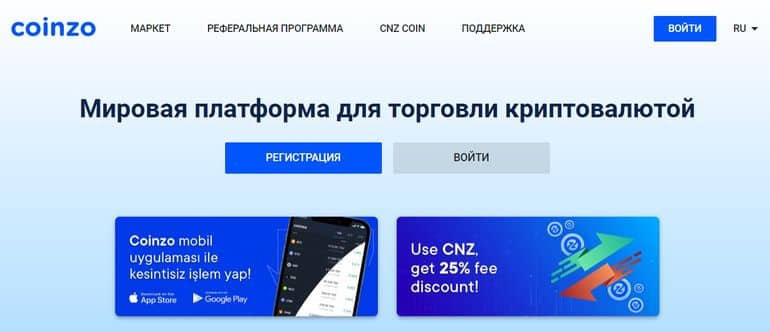 Why Coinzo?
Turkey is one of the few countries where Cryptocurrencies have been used en masse. One in five people in the country has a registered cryptocurrency wallet and pays for goods and services with cryptocurrencies. Given these facts, it is not surprising that Turkish cryptocurrency exchanges offer clients favorable terms of cooperation, while ensuring absolute trading security. Cryptocurrency exchange Coinzo has not become an exception. The platform offers traders safe trading, cold storage of funds, fast withdrawal and passive earnings from an affiliate program. Advantages of the platform include:
Different types of orders - Market order, Limit Order, Stop-Loss, Take Profit Orders.
Secure storage - the safety of funds is ensured by a multi-level security architecture.
Low fees - fees are set according to the type of account. Fees can be reduced by paying them to CNZ.
User-friendly trading terminal with support for indicators and graphical tools.
We want to pay special attention to the trading terminal of the crypto exchange. This is a proprietary platform with support for two types of interfaces. The main interface is designed for beginner traders. It is simple and concise with support of standard tools for market trading. The advanced interface is designed for experienced traders. By switching to this variant you can work with limit and stop-limit orders, as well as use more than seventy indicators, including Accumulative/Distribution, Accumulative Swing Index, Advance/Decline, Aroon et al.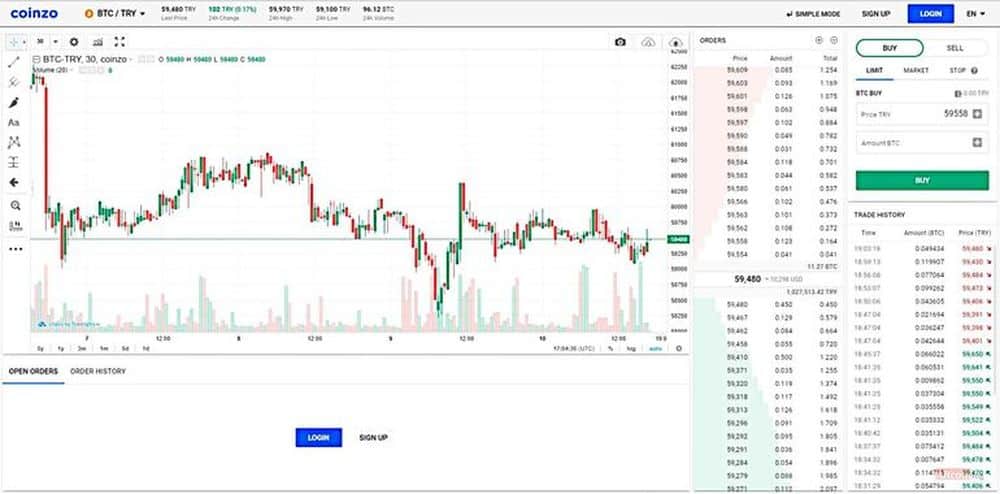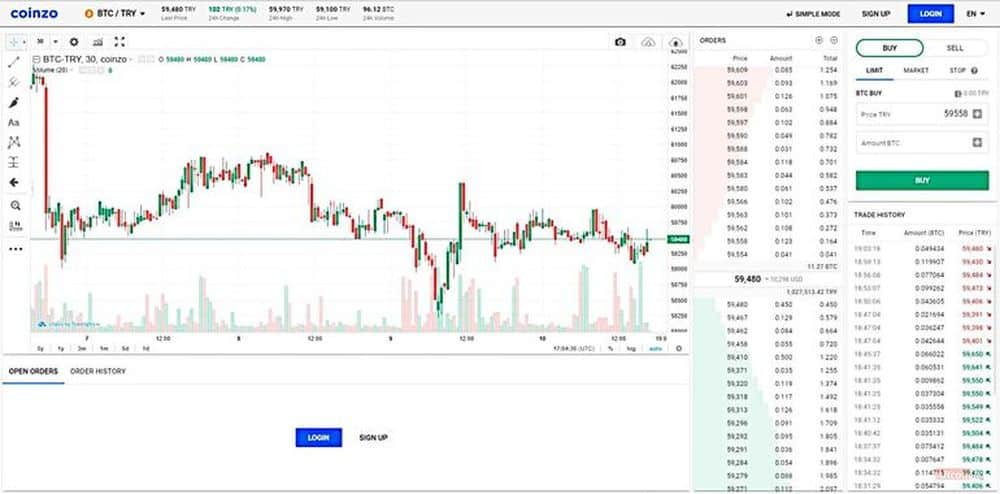 How to exchange cryptocurrency on the Coinzo platform?
Built-in exchanger digital currencies on the platform coinzo.com no. Cryptocurrency exchange is only possible during trading in available trading pairs. Also on the platform is available to work with fiat accounts. Transactions are possible in both directions of the cryptocurrency - Turkish Lira.
Verification on the coinzo.com platform
To start trading on the Coinzo Exchange, a basic registration is sufficient. To create an account, click "Register" in the upper right corner of the page. In the registration form that opens, you need to enter your email address and password. At this stage it is important to specify a valid email, because it will need to be confirmed. After filling in the data agree to the terms of the user agreement, and click "Create account". After that, enter the captcha. Then go to your mailbox and find the letter from the crypto exchange. Follow the link in the email to confirm your email address.
After activating your account, it is recommended that you enable two-factor Google Authentication. This security measure is necessary to prevent unauthorized access to your account and protect your personal data and digital assets. Turkish citizens are recommended to pass KYC verification. It is available only for nationals of this country and is required to deposit and withdraw fiat money (Turkish Lira). To verify your identity you will need to provide personal and contact information, as well as attach a scan of your ID document.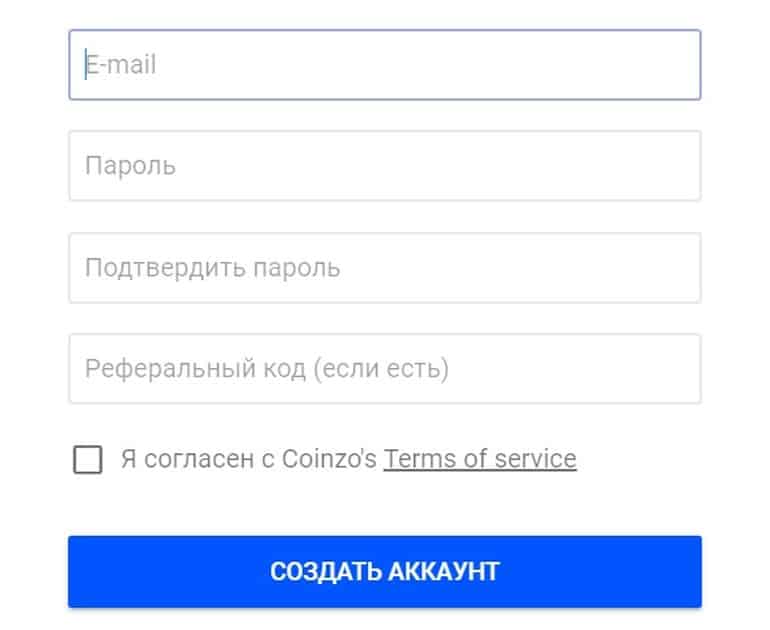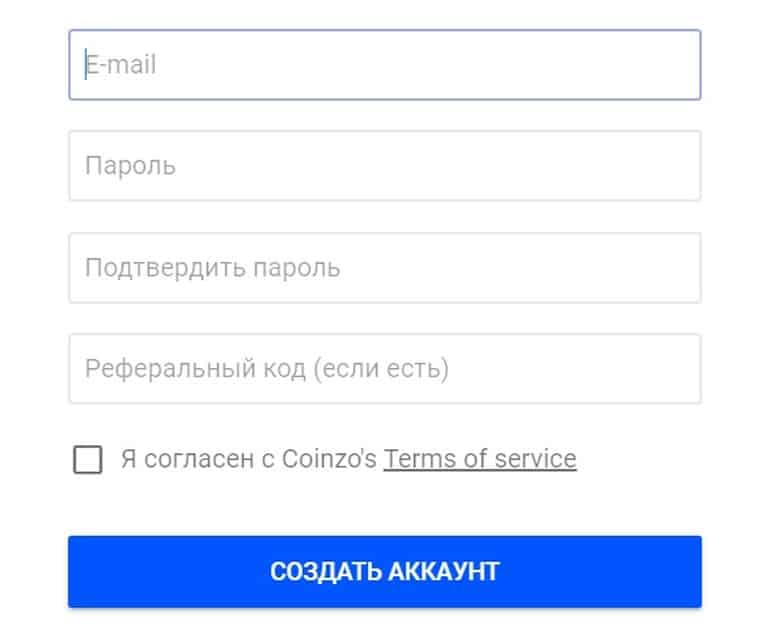 Deposit and withdrawal
For foreign citizens to deposit on the exchange is only available in cryptocurrencies. Turkish citizens can replenish the account in Turkish Lira by bank transfer (only after full identity verification). Minimum deposit amount in fiat is 100 TRY, maximum deposit amount is 1 000 000 TRY. The exchange supports 9 cryptocurrencies, each of which can be deposited, namely BTC, ETH, XRP, EOS, NEO, LINK, GAS, HOT, SHIB. To deposit funds, go to the "Deposit/Withdrawal" tab. Select the cryptocurrency and click "Deposit" button. Specify the deposit amount and copy the crypto address. Paste it into your cryptocurrency wallet, confirm the transfer. The exchange does not set any limits for depositing cryptoassets.
Withdrawal is also available in any cryptocurrency supported by the platform, and for Turkish citizens in Turkish Lira. The maximum withdrawal amount in TRY is 100,000 per day. To withdraw money, you need to select the currency and click "Withdraw" button. Then specify the withdrawal amount and cryptocurrency address. When withdrawing fiat currency, you have to specify a valid bank account. There are minimal limits for withdrawal: BTC - 0.0008, SHIB - 600000, LINK - 0.6, NEO - 1, GAS - 0.001, XRP - 20.2, ETH - 0.02, EOS - 0.2, HOT - 1800, TRY - 0.1.


Cryptoexchange Commission
At the stock exchange coinzo.com established 2 types of commissions, trading fees and withdrawal fees.
Trade fees. Trade commissions are calculated for makers and takers, depending on the monthly sales turnover in TRY:
0 -100,000: maker 0.1%, taker 0.2%.
100,000 - 500,000: maker 0.075%, taker 0.2%.
500,000 - 1,000,000: maker 0.05%, taker 0.15%.
1,000,000 - 5,000,000: maker 0.04%, taker 0.1%.
5,000,000 - 10,000,000: maker 0.02%, taker 0.06%.
10,000,000+: maker 0.01%, taker 0.04%.
Withdrawal fees. Withdrawal fee is calculated separately for each cryptocurrency: BTC - 0.0004, SHIB - 300000, LINK - 0.3, XRP - 0.2, ETH - 0.0018, HOT - 900. There is no withdrawal fee for NEO, GAS and EOS.
Coinzo bonuses
By registering on the Coinzo cryptocurrency exchange, each user can receive bonuses, discounts and participate in the referral program.
Welcome Bonus
Every new user of the crypto exchange who has passed a full identity verification can get 100 CNZ into his account. These tokens can be used to pay trading commissions.


Discounts on trade commissions
Pay trade commissions with the CNZ platform's internal token and receive a 25% discount on any monthly turnover.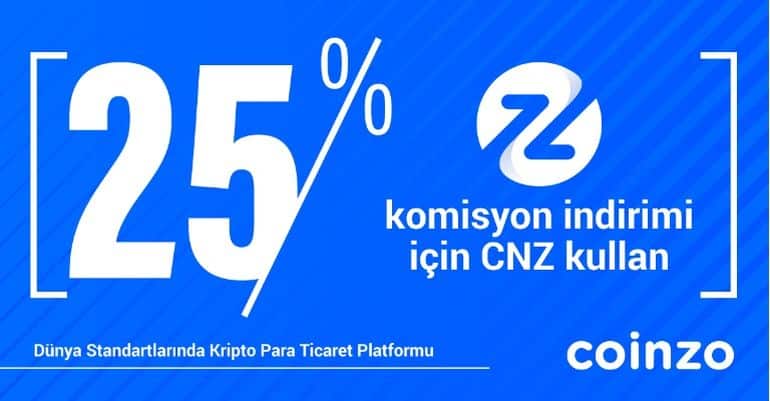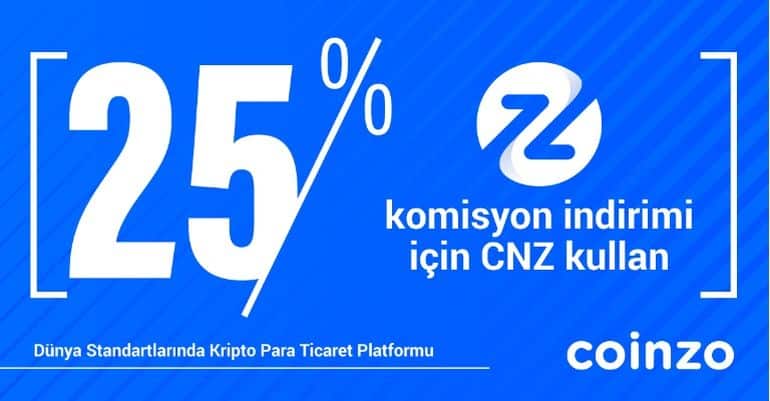 Referral program
Every registered user of the crypto exchange can participate in the referral program of the project. Referral link is available for copying in personal cabinet. Share your referral link and get 20% from all trading commissions of your referrals.


Complaints about Coinzo
Despite the fact that Coinzo Crypto Exchange is focused primarily on Turkish citizens, we found reviews of the platform by traders from different countries, including Belarus and Russia. Most traders assess the platform as a reliable cryptocurrency exchange with a convenient and functional terminal, low commissions and fast deposit/withdrawal of funds.

But along with the positive reviews, we also found complaints on coinzo.com. In these reviews, users complain about long order execution times and the work of trading robots that inflate trading volumes.

If there are any complaints about Coinzo, we will be sure to publish information on social networks. Sign up so you don't miss anything!
Please keep yourself informed about news and complaints. We copy the most valuable information to social networks, so please sign up!
Regulation of Coinzo crypto-exchange
The most reliable cryptocurrency exchanges are officially registered, centralized platforms that operate in accordance with the laws of the country of registration. These platforms have a regulator, which guarantees the safety of traders' funds. Let's consider how Coinzo exchange works and whether it has a regulator.
Regulator
Cryptocurrency exchange Coinzo is managed by Coinzo Teknoloji A.Ş., officially registered in Turkey and subject to Turkish law. Documents coinzo.com:
Coinzo.com User Agreement
Registration on the website of the cryptocurrency exchange is available to users over 18 years old. If the user provides incorrect information, the user agrees that all losses incurred due to providing incorrect data are on the user. If the administration of the service detects any violations during registration, the administration reserves the right to terminate the contract with the user without notice unilaterally.


All disputes that may arise as a result of the interaction between the user and the platform will be resolved in accordance with Turkish law. If no pre-trial settlement is possible, the case will be handled by the Izmir Courts.


Customer Service
The soinzo.com support team is available 24 hours a day. You can contact the support team via channels:
Feedback form.
Twitter.
Facebook.
Instagram.
You can also find the necessary information in the help center, on the service blog and on the thematic pages.
Is Coinzo a scam?
Coinzo - a young centralized Turkish cryptocurrency exchange designed for active trading. The platform offers 2 types of interface - for beginners and experienced traders. Having analyzed the work of the platform, legal information about the company and user reviews, we came to the conclusion that Coinzo is not a scam. The platform has been successfully operating since 2018, offering traders spot trading with low commissions, a profitable referral program and various bonuses.
But despite the advantages of the crypto exchange, the platform will not be interesting for investors, because it does not offer options for passive income, except for the referral program. If you earn by trading cryptocurrencies, register at coinzo.com and trade popular cryptoassets with low trading commissions.
Conclusion
In conclusion, I would like to note that the cryptocurrency exchange Coinzo is already familiar to traders from Russia and CIS countries. Despite the fact that the exchange has some restrictions for citizens of our country, for example, work with fiat currency, users evaluate the platform as a reliable and convenient exchange with transparent trading conditions and favorable commissions. If the exchange keeps working in this direction, it may well become one of the most popular platforms among Russian traders. If you have any experience with this cryptocurrency exchange, write your feedback below this review. We and our readers care about your opinion.
No reviews yet, be the first!
The company in the ratings
Robots for cryptocurrency
Activity
New

0

Resolved

0

Not resolved

0