British platform for buying and selling cryptocurrencies. Convenient terminal, mobile application and profitable affiliate program.
Cryptocurrency exchange
Official website
Social media
Date of foundation

2017

Head Office

Ireland, Dublin, D02 P593, 71 Lower Baggot Street

Types of support

[email protected]

Feedback form on the site

Chat in the mobile app

Help Center

Facebook

Twitter

Reddit

Languages

English, Polish, German

Founder
The owner of the company

CoinFalcon Digital Limited

Manager
Minimum entry amount

Verified

Fiat

Bank Card (Visa/MC), Bank Transfer (SEPA):

from 5 EUR

Maximum input amount
Minimum withdrawal amount
Maximum withdrawal amount
Exchange Commission

Fiat currency withdrawal fee:

1

EUR / SEPA bank transfer

Withdrawal fee:

0.0001

BTC /

0.008

ETH /

0.0001

LTC /

0.0001

BCH /

0.1

TRX /

0.2

XRP

Deposit fee:

1

EUR / SEPA

Trade Commission:

From

0.05

To

0.2

% for taker

Terminals

TradingView

Age restrictions
Trading volume per day
Number of users

50000+

The number of users is constantly growing

Number of cryptocurrencies
Number of trading instruments

3

Currency pairs, order book, statistics

Margin Trading
Tokenized assets
Free Demo Account
Types of accounts
Execution of orders

Market order, Limit Order, Scaled Orders

Methods of replenishment

Cryptocurrencies, Bank Transfer (SEPA), Bank Card (Visa/MC)

Withdrawal methods

Cryptocurrencies, Bank Transfer (SEPA), Bank Card (Visa/MC)

Account currencies

Cryptocurrencies, EUR, USD, RUB, GBP, CNY

Types of cryptocurrencies

BTC, ETH, LTC, BCH, TRX, XRP, USDT, etc.

Mobile applications
Trader training
A way to store cryptocurrencies

Cold:

Yes

The company stores 98% of assets in secure wallets

Fiat accounts
Scalping
Stop Loss and Take Profit Function
Exchangeability for fiat currencies
Terminal capabilities

Updated quotes, transaction amount, statistics

Basic verification
Extended AML verification

KYC (passport, passport or driver's license. Photo with the document (selfies). Proof of address (bank statement, utility bill, etc.)

Regulatory laws

Laws of Ireland

EU policy on combating money laundering and terrorism

International data protection law

FATF (Financial Action Task Force)

API
Affiliate Program
Benefits

Support for fiat currencies

Relatively low commissions

Profitable affiliate program

High speed of processing requests

Convenient trading terminal

Availability of a mobile app

Round-the-clock technical support

Disadvantages

There are delays with the withdrawal of funds

Company requisites

Legal name:

CoinFalcon Digital Limited

Legal address:

Ireland, Dublin, D02 P593, 71 Lower Baggot Street

Overall assessment
Date of update

04.02.2023
The address is
Ireland, Dublin, D02 P593, 71 Lower Baggot Street
Map
Subscribe to this company
CoinFalcon is a scam? Reviews and description
CoinFalcon - a centralized marketplace for selling or buying cryptocurrencies. Supports fiat accounts, withdrawals, deposits from bank cards or via SEPA. The company offers secure cold storage of currencies, high speed of transactions, convenient terminal for asset trading, mobile application, relatively low commissions and 24-hour technical support. To understand whether the service of buying cryptocurrencies CoinFalcon, let's get acquainted with the work of the company more closely.
Why CoinFalcon?
Online service coinfalcon.com started operating in 2017. The company is registered in Ireland and operates in accordance with international financial laws. CoinFalcon states as its mission the promotion of cryptocurrencies as a reliable financial system, with the ability to quickly buy/sell for fiat money.
Registered users participate in trading, track the status of their investments in real time (by putting markers on profit/time/price drop), get additional income from the referral program. A separate link to the career center, where CoinFalon job offers are uploaded, is placed in the basement of the site. У cryptocurrency exchange there are other advantages as well:
more than 20 cryptocurrencies;
terminal with an intuitive interface;
a handy mobile app;
high level of security;
instant transfers;
24-hour technical support;
relatively low commissions.
Portal CoinFalcon translated into three languages: English, Polish and German. All financial transactions and personal data of platform users are protected by reliable network security protocols.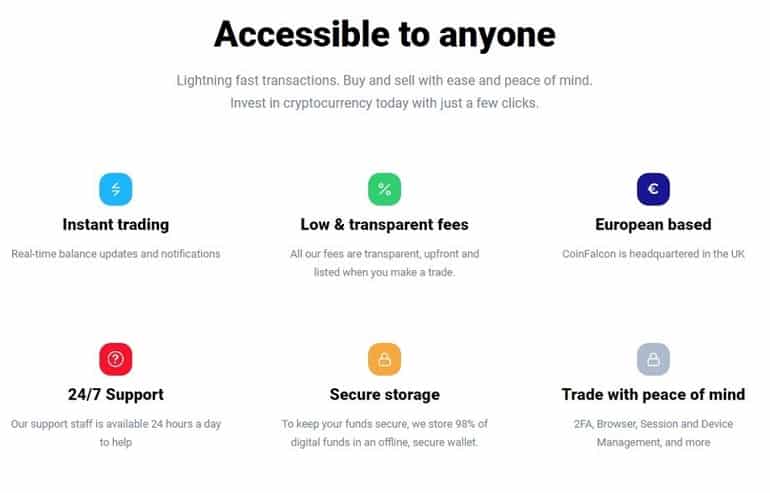 The service's site is very clearly laid out. So that clients don't waste their time searching for a list of currencies, in the basement there are direct links to buy assets, and in the drop-down menu there are available currencies for purchase/sale. Cryptocurrency prices are also listed in the basement of the site, they are updated during the day, so it is better to check the summary immediately before buying. You can start trading from EUR 5 and below. Clients must be over 18 years old. The company has launched three areas to provide trading services: a terminal for "advanced" trading on the exchange, a simple mechanism to buy/sell currencies and a mobile application.
How to exchange cryptocurrency on the coinfalcon.com platform?
To buy or sell assets through the exchange portal coinfalcon.com you first need to register and then confirm your account. To participate in bidding anywhere, you can use the mobile app available for download from the App Store or Google Play.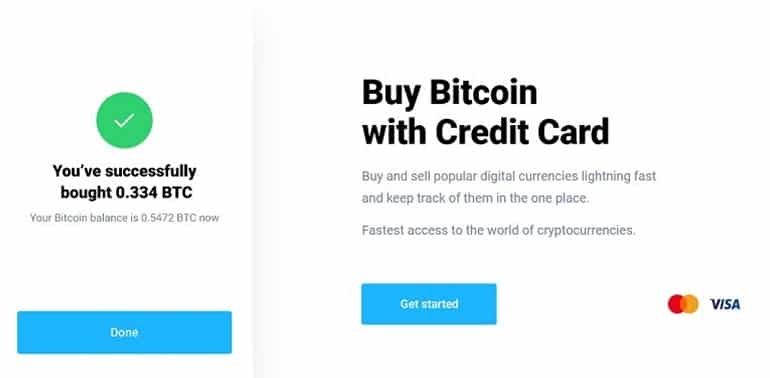 One of its advantages is the speed of buying cryptocurrency. The fastest way to do this is by selecting a currency through direct links in the basement of the site. After that, in the window that appears, you will only have to specify the amount you want to buy or sell. Only registered users can buy, sell or participate in bidding.
Verification at CoinFalcon
To open a personal account, you need to register, stating the contact information, country of residence. After that the link confirming the continuation of registration will be sent to the e-mail. If you want to deposit and withdraw funds in euros, then you need to be verified. To do this, you must take selfies (or video) in good quality, the face must be clearly visible. Also, you must upload photos of documents: passport, utility bills, to confirm the address, ID card or driver's license.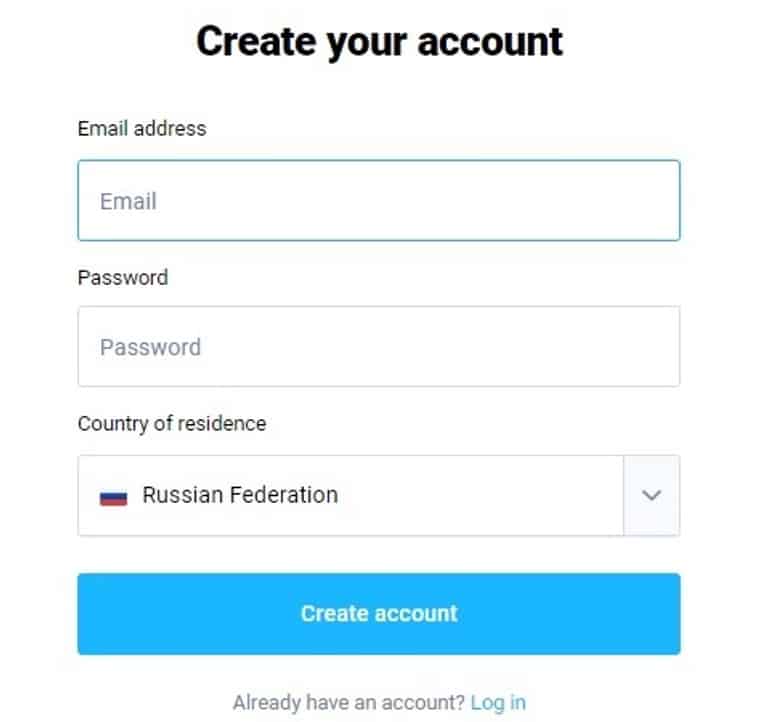 Deposit and withdrawal
To buy cryptocurrency, you need to log in to the site under your account, replenish your deposit, if it is not already replenished, and select the currency you want to buy. It is possible to make a deposit from credit card, by bank transfer through the SEPA system, or from cryptocurrency wallet. Then you only have to open the link with the selected coin and specify the quantity. Buying or selling happens very quickly.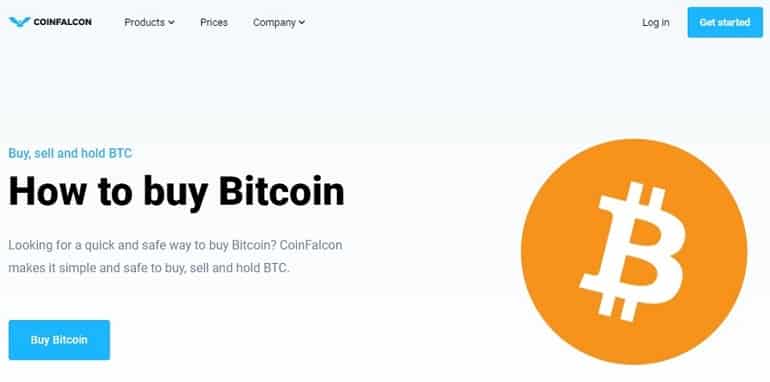 Deposit and withdrawal limits
The platform has no restrictions on the minimum price or deposit amount. There are also no restrictions on the withdrawal of funds. The only rule is set for the currency XRPIf you buy this coin, there will be a fee, so you must have at least 20 units left in your account to pay the fee.
CoinFalcon Crypto Exchange Commission
The exchange has one of the lowest commissions for trading operations. When withdrawing funds via the payment system Sepa commission will be 1 EUR, for credit/.debit cards the commission depends on the amount or conditions of the bank. If you buy cryptocurrency, the amount depends on the selected asset:
The fixed percentage and fixed amount are listed separately on the Fees page. Trading commissions are also charged, but only for Taker: 0.05% - 0.20%.
Bonuses coinfalcon.com
The service does not have a bonus program, nor are there any active special offers at the moment. To stay up to date with news, it is best to subscribe to updates on the blog or the company's accounts on social networks.
Referral program
The company has CoinFalcon A referral program has been launched, in which every registered user can become a member. After an invitation of a referral partners can receive 5 EUR, after a new client spends 200 EUR. Remuneration is received by both participants: a partner and an invited friend.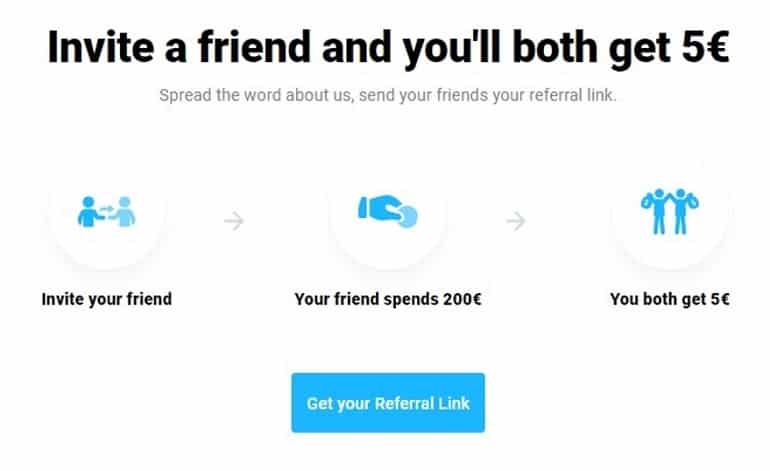 Complaints about CoinFalcon
Service coinfalcon.com We have been able to find a lot of feedback on its activities for a relatively long time, but most of it is in English. In the positive comments users praise the terminal, the convenience of the mobile application, the speed of the service. Negative reviews also occur, they are most often associated with technical problems or delays during the withdrawal of certain types of coins. For example, there are several reviews about problems when trying to buy or withdraw cryptocurrency ADA.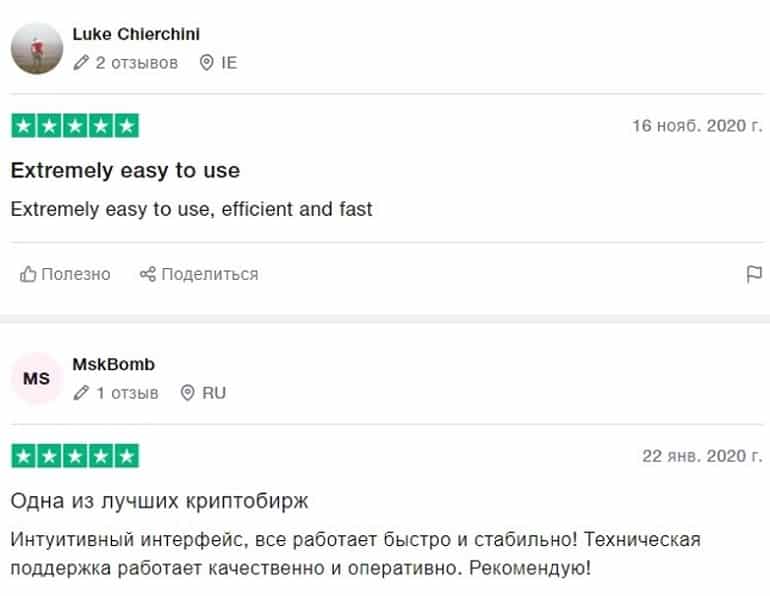 If there are any complaints about CoinFalcon Exchange, we will be sure to post information on social media. Sign up so you don't miss anything!
Please keep yourself informed about news and complaints. We copy the most valuable information to social networks, so please sign up!
Regulation of the crypto exchange coinfalcon.com
Before you entrust your finances or personal data to a third-party company, so as not to fall into the hands of fraudsters and not to lose your investment, you should check the registration information, the license of the organization and all available documents.
Regulator
The online service was opened by the Irish company CoinFalcon Digital Limited. The organization is registered in Dublin. The number in the register of legal entities is: 685329. The exchange is regulated by the financial legislation of Ireland and the Anti-Money Laundering and Counter-Terrorism Policy adopted by the European Union.
CoinFalcon User Agreement
When registering, all users accept the rules of the service, which are spelled out in a separate document. The agreement is not translated into Russian. The document is a standard set of rights/obligations of the client and the company providing services of buying/selling cryptocurrency. On the first pages the company warns about the risks associated with cryptocurrency trading and adds that the exchange is not responsible for the decisions made by clients.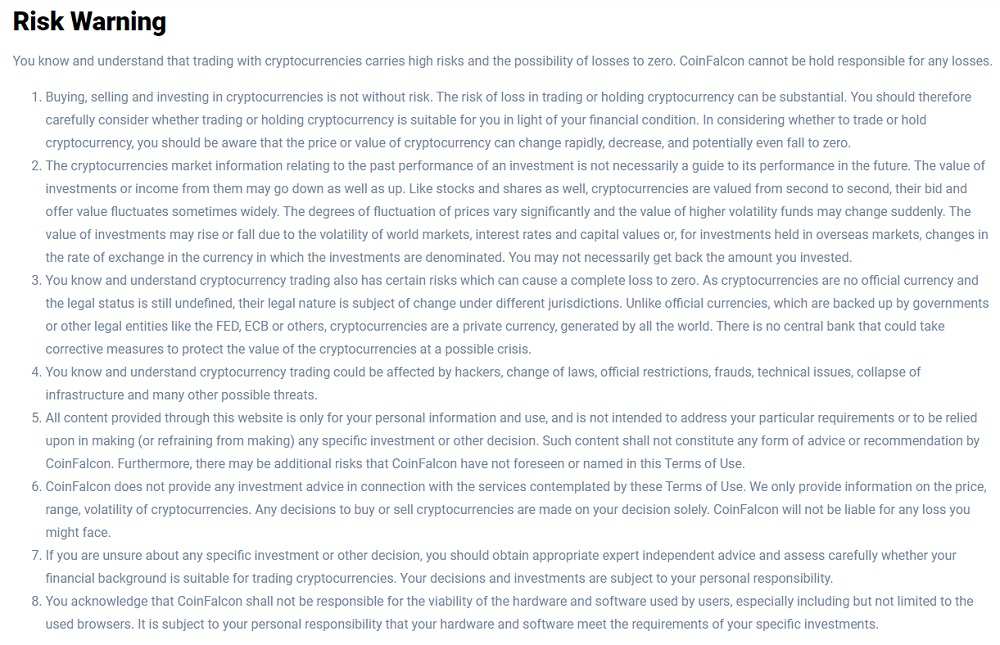 A separate paragraph contains a list of documents required for registration: passport, ID card or driver's license.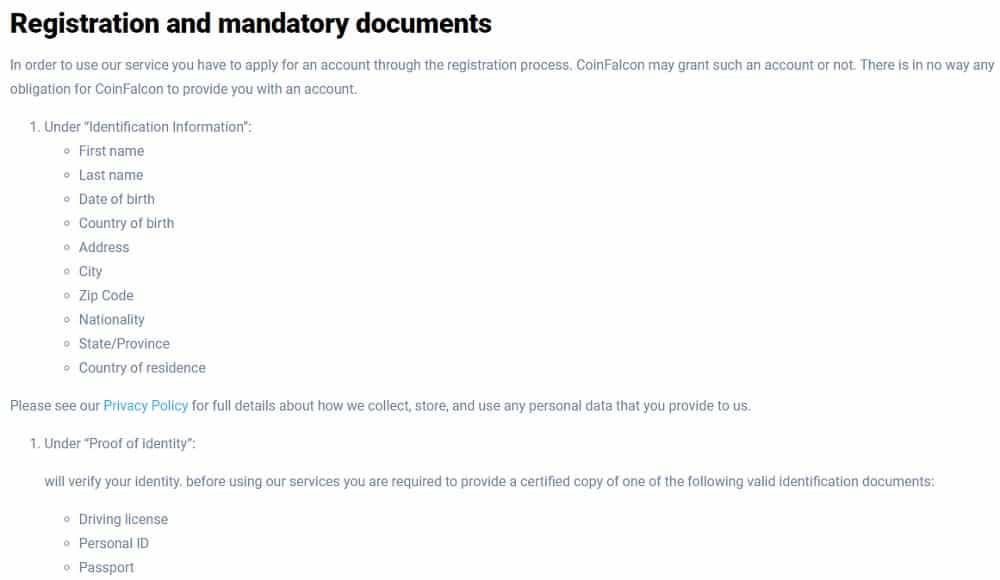 The company is obliged to notify about all changes, in particular about the withdrawal of cryptocurrencies, at least 14 days before the termination of the token on the portal. Updates are published on the blog.

Customer Service
You can leave a message for consultants via chat in the mobile app, email, social networking publics, or a feedback form. There is a FAQ section on the site. The support service with the help center does not work in Russian. In the help section, many answers to questions are illustrated with short visual gifs.
Is CoinFalcon a scam?
CoinFalcon - an international service for buying and selling cryptocurrencies. After studying how the exchange portal works, trading tools, customer reviews and the opportunities offered by the company, we can say with confidence that coinfalcon.com is not a scam. The company works in accordance with the international anti-money laundering (AML) legislation in force.
Among the advantages of the service: support for fiat currencies, high deposit/withdrawal speed, a detailed help section with video instructions, no deposit or trading limits. As an additional security measure, the company keeps 98% assets in secure wallets. We met different reviews, almost every positive one notes support of the most popular cryptocurrencies, API, speed of transactions.
Conclusion
У Coinfalcon has its own advantages, which make the purchase of cryptocurrency fast, easy and profitable. The project team maintains a blog, on the pages of which useful information is published: not only news from the world of finance, but also useful tips, guidance on how to work with decentralized tokens, warnings about which coins are no longer supported. For those who want to become part of the company, job postings are published in the job section. The company is growing, adding new types of supported fiat currencies and cryptocurrencies.
No reviews yet, be the first!
The company in the ratings
Robots for cryptocurrency
New companies on the site