Online store of frames, glasses and lenses from the manufacturer without intermediaries and overpayments with a profitable bonus program, numerous promotions and discounts.
Read completely
Online store
Official website
Head Office

108e, Fountain Court Victoria Square, Victoria Street, St. Albans, Hertfordshire, United Kingdom, AL1 3TF

Date of foundation

2014

The owner of the company
Types of support
Support by phone
Social media
Languages

English

Bonuses
Payment methods

Bank card (Visa/MC), Diners Club, Discover, American Express, PayPal

Buying on credit
Installment
Store category

Beauty and Health, Clothing, Footwear and Accessories

Project Features

Online store of quality glasses and frames

Additional services

Custom eyeglasses and lenses

Project regions

All countries in the world

Shipping methods

Transportation companies

Transportation companies

DHL, UPS Express

Delivery time

From

14 days

Depends on the remoteness of the region

Free shipping terms

As part of current promotions

Mobile applications
Affiliate Program
Benefits

Large selection of quality glasses and lenses

100% recipe accuracy guarantee

Thorough quality control of products

Multi-layer hard coating with scratch protection

Gifts for every order and fast delivery

A variety of modern models and customization

24/7 professional support service

Disadvantages

No legal information about the company

Regulatory agencies and laws
Company requisites

Legal address:

108e, Fountain Court Victoria Square, Victoria Street, St. Albans, Hertfordshire, United Kingdom, AL1 3TF

Overall assessment
Date of update

15.02.2023
Address
108e, Fountain Court Victoria Square, Victoria Street, St. Albans, Hertfordshire, United Kingdom, AL1 3TF
Map
Subscribe to this company
Glasseslit is this a scam? Reviews and description
Online store
Glasseslit
offers its customers stylish, high-quality sunglasses, as well as glasses for vision correction. Here you will find modern frames of different materials. The company uses modern equipment for the production of glasses, and professional, qualified ophthalmologists work in the company's laboratory.
The online store's product line includes progressive lenses, bifocal lenses and other advanced digital designs that outperform conventional lenses by several orders of magnitude. The company is focused on selling eyeglasses online, and its website is the largest online marketplace for optics in Asia. But isn't it a scam online store Glasseslit? Let's try to find out in the review.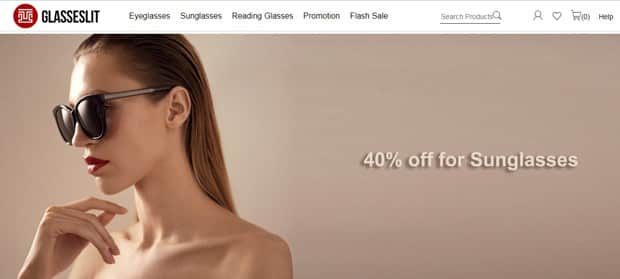 Why Glasseslit
One of the main advantages of the Glasseslit online store is the prices. The company is focused on selling its products online, which means that it does not incur additional costs for retail store rent and staff pay. That is why the store can offer its customers affordable prices for high quality products. Also among the advantages are highlighted:
100% recipe accuracy guarantee.
Careful quality control of products.
Multi-layer hard coating with scratch protection.
Gifts with every order.
A variety of modern models.
Fast shipping.
Professional support service 24/7.
Glasseslit is an online store for those who appreciate glasses not only for their medical capabilities, but also to wear as an accessory. Here you will find designer models that will help you get rid of vision problems, as well as create your own style and unique image.
What you can buy at glasseslit.com
On the site glasseslit.com You can buy a variety of frames, spectacles with dioptres, sunglasses, and various accessories.
Glasses
In this category you can buy women's, men's and children's eyeglasses of different shapes and styles. Here you can choose classic, sports, vintage, designer and fashionable frames made of metal, titanium, plastic, wood and mixed materials.
Sunglasses
The section presents trendy classic sunglasses as well as models for sports activities. Here you can buy women's and men's models made of modern materials with protective coating.
Reading Glasses
In this category you can choose glasses for reading and computer work. Here are modern models for men and women, which will help you to get rid of vision problems and feel comfortable at work.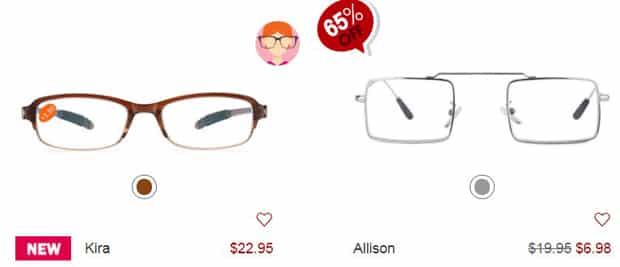 All glasses made at Glasseslit have a special protective coating that will protect the products from scratches and scuffs. What's more, when you buy on the site you get free special wipes and other accessories to take care of your glasses.
How to find the right product at Glasseslit
Looking for glasses on the website glasseslit.com is very simple. If you speak English, you can enter a keyword in the search form and click on the magnifying glass icon. In this case, the system will find all the necessary options for you. If you do not speak English and use the site with an automatic translator, it will be easier for you to search for items in the catalog categories. Once you enter a catalog category, for example, "Glasses" or "Sunglasses", you can fill in additional filters. Here you can specify frame shape, material and other characteristics. After filling in the filters the system will select the most suitable options for you in just a few seconds.
Product card
Once you have chosen your favorite glasses at Glasseslit, you can click on the image to go to the product card. Here you will learn such characteristics as size, shape, materials of manufacture, available colors, and you can also specify the necessary dioptres. Once you have read all the specifications, you can add the product to your "Favorites" or put it in your "Cart" to make a purchase.

How to order at Glasseslit
It is not possible to order at Glasseslit without registering. Registering on the site allows you to track your package, make payments, and participate in the loyalty program. You can register both when placing your first order and beforehand, which allows you to make a quick purchase without entering additional data.
How to register at glasseslit.com
To register on the website glasseslit.com Go to the main page of the service and hover over the user icon in the upper right corner of the page. Here you will be prompted to log in or register. Click the "Register" button. At this point the registration form will open in front of you. To register a new account you need to enter your email address, name, gender, come up with a password and repeat it. After completing the registration form, click on the "Submit" button.

Personal Cabinet
Personal area of the site glasseslit.com is concise and simple. Here you can edit personal data, track your orders, view available coupons, manage your payment information, make a wish list, and track your number of bonuses. Also available in your personal account is the "My Prescriptions" feature, which allows you to save your dioptric data for ordering medical glasses. After you first log in to your personal account, the site administration recommends that you fill in all the missing data, such as delivery address, payment information, prescriptions, and so on. This will allow you to subsequently make your purchases in just a few minutes, without having to enter your contact information every time.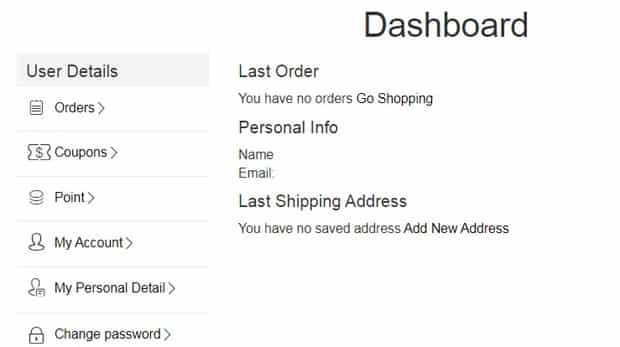 How to place an order
To place an order at Glasseslit you need to register. Then, without leaving your account, choose the necessary items. Before putting glasses into the cart you should specify dioptres, coating parameters, and additional parameters that are necessary for individual prescription glasses. After entering all the data, click on the "Add to Cart" button. Then go to your shopping cart and carefully check your shopping list again.

Now you can proceed to ordering. A form will open in which you need to enter the missing data. If you have already filled in your data in the personal cabinet, they will be displayed here automatically. After you fill in the contact information, you must choose the delivery method. At the last stage you will be offered to pay for your order and complete its registration.
Additional features
For the most comfortable work with the site, the Glasseslit online store offers its customers a number of additional services. With their help you will not only easily place your order, but also get glasses that will exceed all your expectations.
Custom lens fabrication
Glasseslit makes eyeglass lenses to order. You can order regular or bifocal lenses as well as photochromic lenses. When ordering glasses, you need to write all the data from the prescription into the order form. Glasseslit specialists will then proceed with the fabrication. Glasseslit lenses are made on modern equipment using quality materials. You can also choose the necessary lens coating when ordering.
Order Tracking
After ordering at glasseslit.com you will receive a tracking number, which you can use to track the parcel on the site of transport companies. Also, you can track the status of your order in your personal cabinet.
Help Center
The Glasseslit store's help center will tell you how lenses are made, what materials are used, and what parameters you can choose when ordering glasses. Also in the help center you can read the answers to the most frequent users' questions. Here you will learn how often you should have your eyesight checked, and what you should pay attention to when choosing glasses.
Helpful hints
On the "How to Choose Glasses" page you can read professional advice on choosing glasses. Here you will learn what the pupillary distance is and how to measure it, where to find out the size numbers on your existing glasses, and how to correctly transcribe your doctor's prescription.
Service mailing list
By subscribing to the Glasseslit newsletter you will receive the latest news, as well as information about promotions and discounts to your e-mail. Subscribe to the newsletter, and you will always be aware of the hottest and best deals of the store.
Mobile application
The Glasseslit online store does not offer its users a mobile app. If you want to make a purchase using your smartphone, use the mobile version of the site, which allows you to use the full functionality of the official web service.
Payment and delivery at Glasseslit
When ordering from Glasseslit, you will not encounter problems with payment or delivery. The store offers its users numerous payment options, as well as fast and high-quality delivery to any country in the world.
How to pay for the order
After ordering glasses at Glasseslit, you can pay for your order via PayPal, bank cards and some other payment systems. Payment is made at the last stage of order placement. At this stage you will be redirected to PayPal service page, where you can choose a convenient payment option. If you already have a personal account in this system, you can pay for your order from it. If you do not have a wallet in the system, you can pay with any bank card available for payment at the service.
Ways to deliver the product
Glasseslit online store delivers its orders with the help of shipping companies DHL and UPS. The delivery time you can find out when placing your order. Please note that this is an approximate delivery time and the administration of the store asks for tolerance if there are delays in receiving the parcel.
Ways to return merchandise
If you receive an item of improper quality or if the glasses you received do not fully meet your expectations, contact the Glasseslit customer service to request a return. The online store offers its customers a 30-day warranty from the date of receipt of the glasses. If during this period you notice any hidden defects or any mistake in your order, you can return the glasses and get your money back. In order to make a return such conditions as preservation of marketable appearance and consumer properties of the product, preservation of original packaging and gifts enclosed to the order must be complied with. Please note that the store will not refund money spent on delivery of the product. Also note that the cost of sending the parcel back to the store is on the buyer. If you received an item of improper quality, the store will reimburse you for shipping costs and return shipping of the order.
Glasseslit bonuses
Glasseslit is pleased to offer its regular customers various promotions and discounts.
20% discount on first order
You'll get your first discount right after you register on the site. After completing your registration, you will receive a 20% discount promo code for your first order. You will need to enter the promo code number to activate it at checkout in your shopping cart.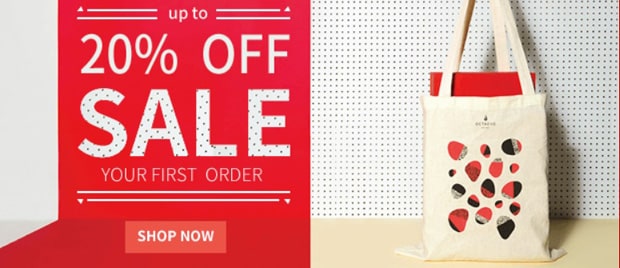 Gifts for purchase
When you order glasses at glasseslit.com, you are guaranteed to get a branded case and lens-care tissue.
Glasses at $9.95
You can buy frames and glasses for $9.95 on the promo page.Here are discounted models with the real price ranging from $16 to $35.

Discount on second product 50%
You will get a discount on the second pair of glasses in the amount of 50% when you buy the products participating in the promotion. Get 2 pairs of glasses at the best price.

Free protection from blue radiation
Blue light from computers, tablets, laptops and phones is one of the causes of eye fatigue. Lenses with blue light protection will help to reduce this stress and make your work comfortable and relaxed.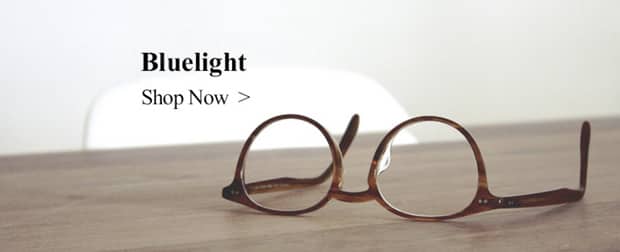 30% discount on new arrivals
Go to the promo page and purchase items from the new arrival at a discount at 30%. Please note that additional discounts and promo codes cannot be applied to these items.
Hot sale
On this page you will find items with hot discounts. Hurry, the offer is limited and items here sell out in no time.

Free Shipping
Free shipping applies to certain items at glasseslit.com. Go to the promotion page, choose your glasses and get them with free shipping anywhere in the world.


Discount on sunglasses
You can buy sunglasses with discounts up to 40% on the website.


Flash sale
On this page you will find promotional items with discounts up to 70%. Hurry up for a limited time promotion.

Bonus Program
The Glasseslit bonus program allows regular customers and active Internet users to earn bonus points, which can then be exchanged for glasses. To earn bonus points, you need to register on the site, fill in user information, share about the store in social networks and leave feedback on the site. With the bonus points earned, you can pay for your order.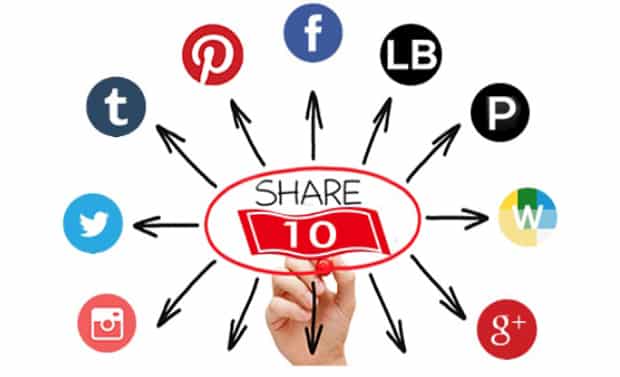 Coupons
You can receive Glasseslit promo codes in the promotional pages, in the individual newsletter of the service, as well as on the sites of partners. You can apply a promo code in the shopping cart at the first step of order placement. Please note that if you purchase a promotional item, no additional promo code can be applied to it.
Affiliate Program
The Glasseslit online eyewear store invites everyone to join an affiliate program. In the affiliate program you can earn 8% commissions from each purchase. You can apply to join the affiliate program at the store's website. Registration in the affiliate program is free. You can get up to 18% from paid orders under the Spa Network program.
Complaints about Glasseslit
To understand the reliability of the store and the quality of Glasseslit products we decided to analyze reviews of the site on the Internet. On the site of the store we found a page with reviews, where buyers post their photos and report that they liked the goods and that the glasses were made exactly as prescribed. But to what extent one can trust these reviews, it is not possible to understand. It should be noted that we did not find the Glasseslit store complaining on the Internet either.
If there are any reviews about Glasseslit online store, we'll be sure to post on social media. Sign up so you don't miss anything!
Please keep yourself informed about news and complaints. We copy the most valuable information to social networks, so please sign up!
Supervisory authorities
Unfortunately, on the site of the store we did not find any details or any legal information about the company. The only thing we can say is that the company is based in China. Also we were not able to determine who acts as the controlling body of the company. However, there is information on the site that UK law applies to the relationship between the seller and the buyer on the site. We know from the user agreement that the company is owned by A&Ke Limited, located at 108e, Fountain Court Victoria Square, Victoria Street, St. Albans, Hertfordshire, United Kingdom, AL1 3TF.
Glasslit.com User Agreement
The Glasseslit User Agreement is referred to as the "Terms and Conditions" and informs users that by placing an order on the site, you agree to be bound by all the terms and conditions and unconditionally accept them.

Please note that according to this document, you guarantee to release the store administration, as well as subsidiaries and affiliates, from liability for any losses incurred as a result of using the site.
Customer Service
According to the information on the site, the support service of Glasseslit store is available 24/7. You can contact the support service if you have any questions. It should be noted that the support service is in English. You can contact the operators using the following contacts:
Social Media.
Feedback form.
Chat on the site.
Phone: 1-323-218-00-80.
Email: [email protected]
Please note that the support service responds within 48 hours. If you haven't received a reply after 48 hours, the administration of the service recommends that you check your spam folder.
Is Glasseslit a scam?
Some customers are interested in Glasseslit - is it a scam or is it really possible to order quality glasses here? Having analyzed the work of the site and the responsiveness of the support service, as well as the information on the site, our team cannot call Glasseslit a scam.
In turn, we would like to recommend that the store administration give more legal information about the company to its customers. This will considerably increase the level of trust to the store, as well as provide answers to many questions. For our customers we would like to recommend to be careful when placing orders at the website as the quality and suitability of the glasses largely depends on how you fill out the prescription. And if you already have experience of shopping at Glasseslit, share your impression of the store with our readers under this review.
Conclusion
If you want to buy quality glasses as an accessory, as well as order sunglasses or medical glasses, the online store Glasseslit is ready to offer you favorable conditions of purchase. On the store's site you will be able to choose frames for yourself and order lenses with dioptres. In addition, the store offers a wide range of sunglasses for both everyday life and sports. When you register on the site, you will immediately receive your first bonus, which is a 20% discount on your first order. After making your purchase, you'll be able to participate in the bonus program, as well as receive additional discounts by subscribing to the service's newsletter.
The company in the ratings
Activity
New

0

Resolved

0

Not resolved

0
New companies on the site