An online eco-friendly clothing store for men, women and children. The company delivers orders all over the world, using international shipping services.
Read completely
Online store
Official website
Head Office

200 Continental Drive Suite 401, Rm 411, Newark De 19713 County Of Delaware

Date of foundation

2020

The owner of the company
Types of support
Social media
Languages

English

Bonuses
Payment methods

Bank card (Visa/MC), American Express, Discover, JCB, Diners Club, PayPal, Stripe, Gift cards

Buying on credit
Installment
Store category

Clothing, Footwear and Accessories

Project Features

Online store of trendy men's, women's and children's clothing made of cashmere, cotton, silk, linen and wool

Additional services

Tips for caring for your clothes

Project regions

Around the world

Shipping methods

Courier delivery, Transportation companies

Delivery time

From

3 days

Depends on the remoteness of the region

Free shipping terms

From

199

USD

Not for all countries

Mobile applications
Affiliate Program
Benefits

Products made of natural ecological materials

Regular promotions, sales and bonuses

There is a free shipping option

Several ways to pay online

Disadvantages

There are problems with returning clothes

Regulatory agencies and laws

U.S. and Hong Kong executive agencies

Company requisites

Legal name:

Lucky Age Inc.

Legal address:

200 Continental Drive Suite 401, Rm 411, Newark De 19713 County Of Delaware

Overall assessment
Date of update

15.02.2023
Address
200 Continental Drive Suite 401, Rm 411, Newark De 19713 County Of Delaware
Map
Subscribe to this company
Gentle Herd is this a scam? Reviews and description
Gentle Herd
- is a company that makes clothes from natural wool and cashmere. The brand offers eco-friendly, stylish things for women and men. Let's find out if it is worth ordering clothes from this company, how good the quality of things the company sews and whether it is a fraud or not.
online store
Gentle Herd?
Why Gentle Herd?
Having decided to launch its own production, the team set itself the task of sewing clothes in an urban style from natural fabrics. And the company found a supplier in Mongolia, where sheep are raised specifically for the brand. The area was not chosen by chance: the flocks graze on well-equipped pastures with clean water and plenty of greenery.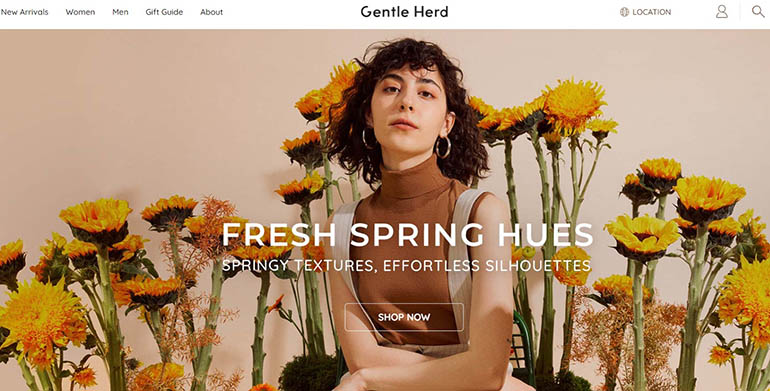 The company pays great attention to the care of the animals, especially emphasizing that no harm is done to the flocks in the production process. When raising sheep, shepherds follow the standards developed by the brand: they take special care of breeding, feeding and transporting the cattle. When the wool reaches the factory, it is processed on modern machines, preserving all its qualities. The brand has warehouses and offices in different parts of the world: Denver, Los Angeles, Hong Kong, Paris, Frankfurt, Vancouver, Sydney, London, Shenzhen, Hang Zhou.
What can I buy at Gentle Herd?
On the site gentleherd.com There is a selection of comfortable clothes for men, women and children made of natural fabrics: cashmere, sheep's wool, yak or camel wool, cotton, linen, silk. Models are made in a classic style, suitable for both everyday life: walks, weekends, and for the office, business meetings with partners. There are sweaters, cardigans, outerwear, sweatshirts, vests, dresses, jackets, skirts and pants, as well as scarves and silk scarves, sneakers and slip-ons with added wool.
How do I find the right product at gentleherd.com?
There are several ways to choose the right product: enter the name of the item in the search bar or look it up in categories and subcategories. You can also use the filter to sort clothes by color, fabric size, popularity, rating, and price.
Product card
On the page of each product you can examine in detail the item of interest, choose the desired color and size, read a detailed description and customer reviews. It also shows what other items of the brand the product goes best with. Related products that are ordered with this product are listed.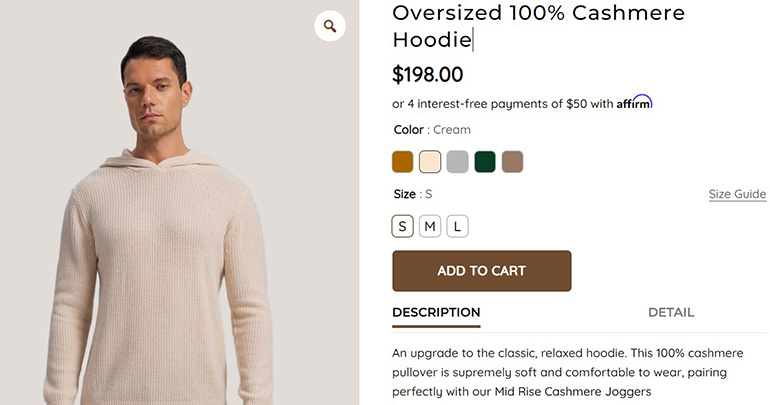 How do I order from Gentle Herd?
To buy an item you like, the customer needs to put it in the cart. Then enter the coupon code or gift card number (if available), name, country, delivery address, phone number for contact. And immediately select the method of payment. In the same window the client is offered to create an account. On the site gentleherd.com says that the user does not need to register. Nevertheless, authorized customers can monitor the delivery process from their personal account.
How to register at gentleherd.com
Sign up online gentlherd.com you can when placing an order or by clicking on the profile icon, which is located in the upper right corner of the site. To get access to your personal account, you need to specify your email.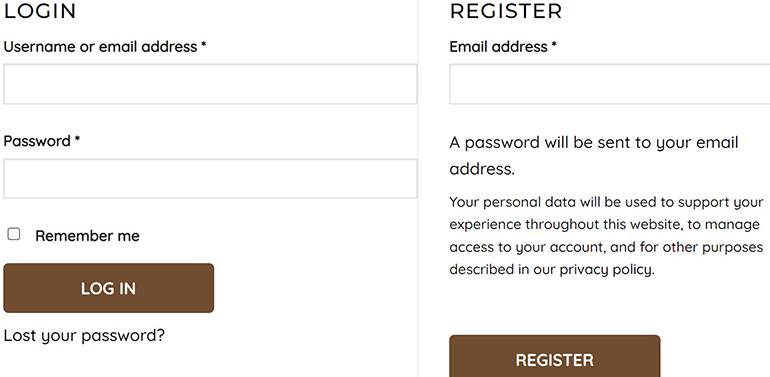 Personal Cabinet
On his page the client can see the history of his orders and check the balance of the gift card. In addition, in the personal cabinet you can fill out a profile card: enter your address, bind a bank card to the account for automatic payment.
How do I place my order at gentlherd.com?
When ordering from the personal account, the client will not have to fill in the cart lines with the name, address and method of payment. The data will be inserted automatically from the personal profile on the website gentleherd.com. After making the purchase it is necessary to check all the data entered and click "Pay".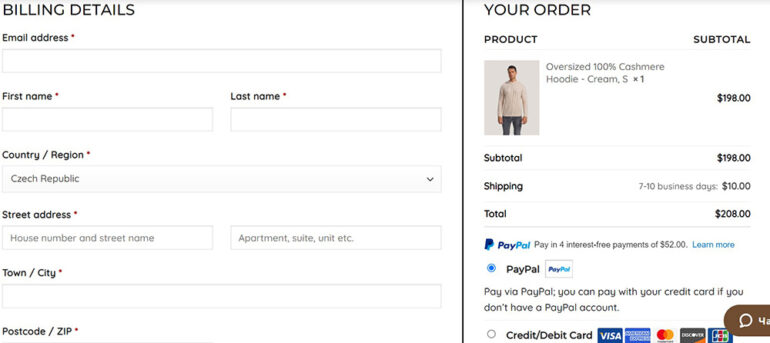 Additional features
On the company's website, in addition to a large selection of clothes, you can find a guide to gifts, answers to questions that customers are concerned about. And also find out how to take care of things with natural wool in them.
Order Tracking
The section is designed to check where the parcel is. To track its path, you need to enter the order number and the e-mail address that was specified when making the purchase.
Gift Guide
There are gift options for him and for her, and there's a separate section with baby items. You can also choose a gift by price: up to 100 or 200 USD. If you don't want to go wrong with the choice of a surprise, you can choose a gift card from 50 to 1000 USD.
Fabric Lab
On this page you can see what qualities cashmere, merino and worsted wool have and find out the special properties of natural fabrics. For example, cashmere is often combined with organic fiber to produce a soft, smooth fabric. Cotton is usually used unadulterated, chosen for its comfort and durability. Silk is considered a luxury fabric: it is light, stiff, but soft at the same time. Clothing made of linen is best suited for hot weather, as it is perfectly breathable.
Cashmere care
Cashmere garments will look as good as new for many years with the right washing and storage methods. The rules are simple: the garment should be dry-cleaned or washed by hand. Machine washing is not suitable for garments. The store's team advises customers to wash clothes by hand in a basin, in water up to 30°C. Use a mild detergent. Dry clothes on a towel, carefully squeezing out the excess water. But cashmere should be stored in a dry place.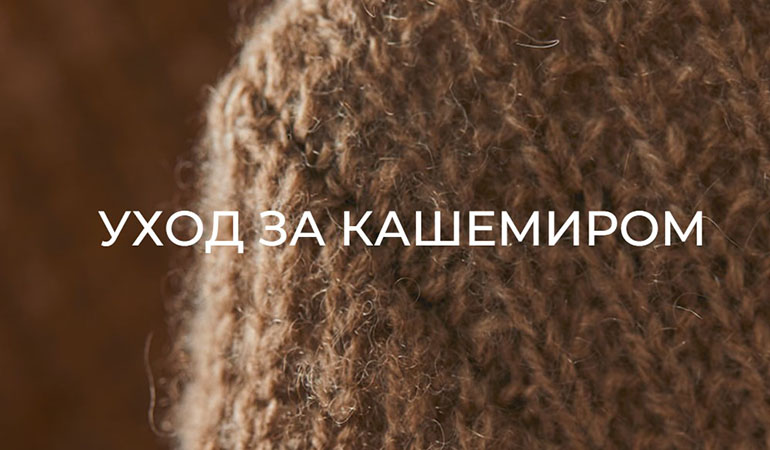 Wholesale Sales
The company cooperates with wholesalers and offers additional discounts on goods. To start working with the store, you need to make a request for a wholesale purchase on the site.

Frequently Asked Questions
This block contains popular questions that we get every day. You can find out how to choose a size, and whether you can change or cancel an order. There are answers concerning parcel delivery, exchange and return of purchased items.
Mobile application
The store does not have a separate app for smartphones. However, the official page of the site has an adapted version that opens on any device.
Payment and Shipping at Gentle Herd
For the convenience of customers, the company offers several ways to buy and send parcels.
How do I pay for my order?
Customers can transfer money using:
Visa.
MasterCard.
JCB.
American Express.
Discover.
Stripe.
Diners Club.
Ways to deliver the product
Orders are shipped within three business days after the payment is processed. The site does not indicate which shipping companies the store cooperates with. Usually delivery takes 7-10 days. Plus customers from the countries listed pay 10 USD for shipping.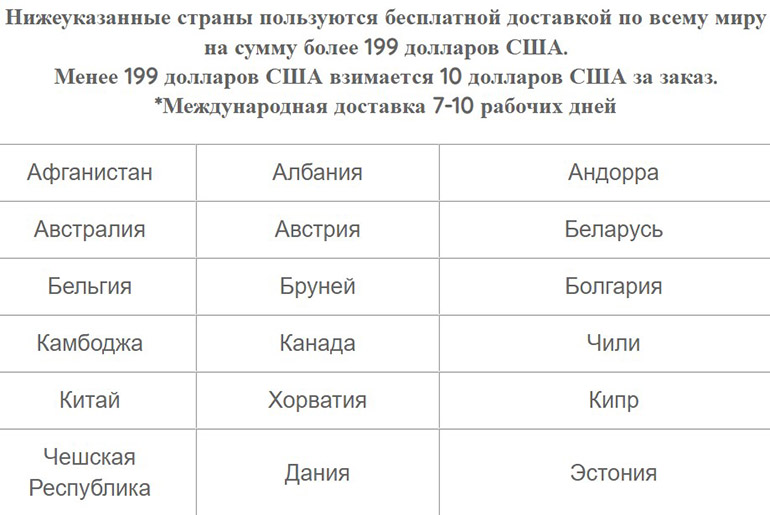 Ways to return merchandise
You can send items back within 28 days after receiving the package. Items can be returned if the size does not fit or the color is not satisfactory. And return packages are accepted if the wrong item is put in them. The company will not accept return of the clothes, which were bought on sale. It is also not possible to return a gift certificate.
Before returning an item, customers should contact customer service to clarify all the details. There are also a couple of important points about returning items: they must have tags, be new, packed in the original box. The company will let customers know by mail that it has received the goods back and will refund customers within 5 days.
Gentle Herd Bonuses
The discounts on the company's website help users make more profitable purchases.
Student discount
Students can confirm their status in their personal account and receive a 35% discount on purchases.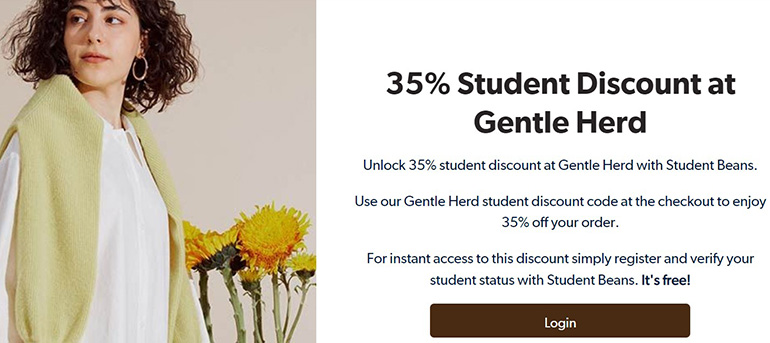 Sale
In the sales department you can buy things with discounts up to 50%, also by FORHER promo code there is 20% discount on goods from the catalog.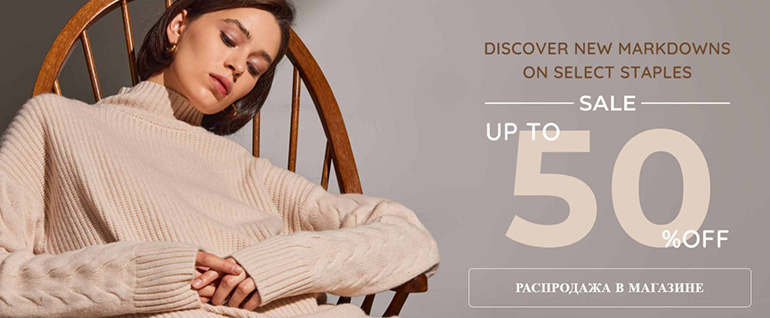 Gifts for purchases
When ordering things worth 250 USD or more, customers are given gifts: they can put a set of elastic bands in their order, etc.
Subscription discount
When you sign up for company news, customers get 10% discount on their first purchase.
Free Shipping
For orders of $199 USD or more, customers receive free parcels. This service does not apply to 6 countries: Ukraine, United Arab Emirates, Jordan, Kuwait, Bahrain, Qatar.
Affiliate Program
The store invites webmasters to cooperation. Your task is to place links and ads from the company on their pages. With each purchase, the account will be charged a commission. For example, cooperating with CityAds, you can earn up to 14% for each paid order. The client can also work with Impact, ShareASale, Affiliate.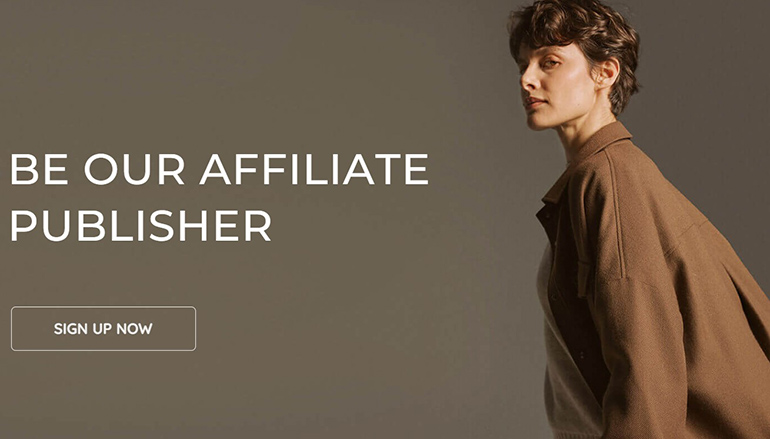 Complaints about Gentle Herd
Users who leave comments about the store note that the company sells great products. The price of things corresponds to their quality. The brand clothing is comfortable, customers feel comfortable in it. From the disadvantages, customers note that sometimes the delivery of goods is delayed and customers don't receive their orders in time.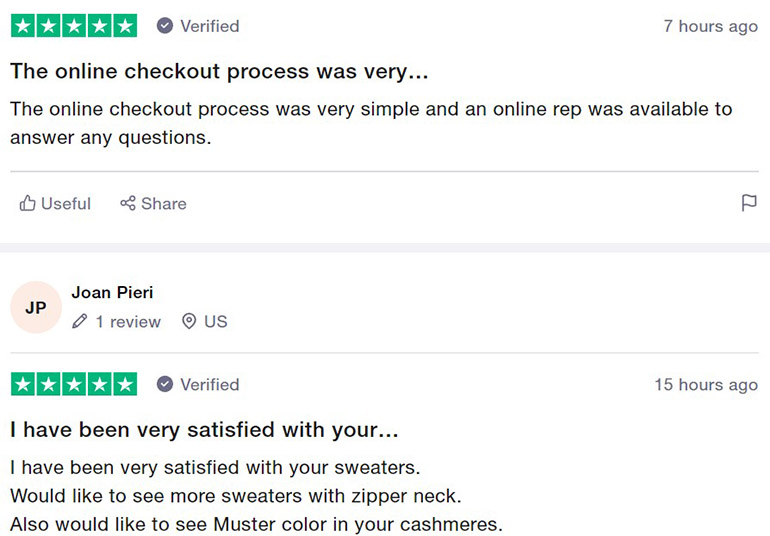 If there are reviews about Gentle Herd online store, we'll be sure to post on social media. Sign up so you don't miss anything!
Please keep yourself informed about news and complaints. We copy the most valuable information to social networks, so please sign up!
Supervisory authorities
The company is owned by Lucky Age Inc. and the store's registered address is 200 Continental Drive Suite 401, Rm 411, Newark De 19713 County Of Delaware. The site says the company is monitored by executives in the U.K., U.S. and Hong Kong.
gentleherd.com User Agreement
Before ordering, we advise you to read the offer on the company's site. It says that only citizens of the age of majority can buy things. The company can refuse any user of the service without explaining the reason. Most often, employees do not fulfill orders if they consider the client to be a dealer or distributor.

The store is not responsible for the information displayed on the site. It may be incomplete and inaccurate. The company also has the ability to change the price of items at any time, without explanation or prior notice. The staff has made every effort to ensure that customers' gadgets display things in their natural colors. However, there can be inaccuracies.
When placing an order, the client must provide detailed information about himself, fill in all the suggested items. Comments left on the site, as well as creative works made when participating in the contest can be edited and published in any form without warning the client. By submitting them, the user grants the right to use them. Personal information received from customers is kept in accordance with the privacy policy. The store collects information about customers, processes it and stores it in a protected form. The document notes that user data is not transferred to third parties.

Customer Service
Any questions you can ask the managers of the company through:
Is Gentle Herd a scam?
If you prefer to wear clothes made of natural fabrics, you want them to be carefully produced, it is worth exploring Gentle Herd. The online store pays close attention to the quality of wool, the maintenance of the sheep. The team working for the company loves the animals immensely, creates the best conditions for their comfort, as well as cares about their food, so they graze the sheep on the greenest pastures under the supervision of shepherds. After studying the company's work, we can say that Gentle Herd is not a scam. You can really buy good quality clothes in the store.
Conclusion
Clothing Gentle Herd is created for people who care about comfort, who prefer to wear clothes made of natural fabrics. The brand has relaxed design of things, they will fit perfectly into any closet. By choosing this brand you get cozy things, take care of nature, and contribute to the development of cattle breeding in the world.
No reviews yet, be the first!
The company in the ratings
Activity
New

0

Resolved

0

Not resolved

0
New companies on the site