Hypermarket of Chinese goods with low prices and the ability to order exclusive gadgets not on the broad market.
Online store
Official website
Head Office

83 Des Voeux, Central Road, Hong Kong

Date of foundation

2012

The owner of the company

Hongkong Geekbuy International E-commerce Limited

Types of support

Live Chat

Tickets in my personal cabinet

Help Center

VK

Facebook

Twitter

Telegram

Support by phone
Social media
Languages

English, German, French, Spanish, Portuguese, etc.

Bonuses
Payment methods

Bank card, Bank transfer, PayPal, Credit cards, Debit cards

Buying on credit

PayPal Credit for US citizens

Installment
Store category

Goods from China, Digital and household appliances, Goods for children, Music and sound, Tools and gardening equipment, Auto supplies

Project Features

Hypermarket of Chinese goods at low prices

Additional services
Project regions

All countries in the world

Shipping methods

Transportation companies, Courier delivery

Courier services

EMS, DPD, UPS Express, GLS Express, HKSF Line

Transportation companies

DHL, EMS, China Post, Air Mail

Delivery time

From

3

To

6 weeks

Depends on the country and region

Free shipping terms

Depends on the seller's terms and conditions

Mobile applications
Affiliate Program
Benefits

Huge selection of exclusive products with detailed cards

Easy search with multiple filters

Discounts, promotions and affiliate program

Warranties on certain categories of goods

Returns and order tracking

Disadvantages

Long delivery and numerous complaints

Regulatory agencies and laws

China's supervisory authorities

local laws

Company requisites

Legal name:

Hongkong Geekbuy International E-commerce Limited

Legal address:

83 Des Voeux, Central Road, Hong Kong

Overall assessment
Date of update

14.02.2023
Address
83 Des Voeux, Central Road, Hong Kong
Map
Subscribe to this company
GeekBuying is this a scam? Reviews and description
Online store
GeekBuying
appeared on the market in 2012. The store was created by Hongkong Geekbuy International E Commerce Ltd, which owns such brands as Gikur, Allgur, Geekbes and Voluex. All of these brands are featured on the online platform geekbuying.com. The goal of the platform was to provide customers with access to a wide range of consumer electronic gadgets and other products. Here you will find the latest gadgets that are not yet widely available on the market.
The platform offers attractive prices on popular gadgets like laptops, smartphones, drones, etc. Online store geekbuying.com offers its customers a safe and easy shopping experience, free, fast shipping and unparalleled customer service. Today there are local warehouses in Italy, Germany, Poland and America. Let's try to figure out, is GeekBuying a scam or not?
Why GeekBuying
GeekBuying online store offers thousands of items of electronic and home appliances. Here you will find the latest smartphones of famous brands and unique gadgets. The store also offers a range of laptops, smart devices and drones. Here you can set parameters such as country of delivery and currency. Many items are in the same price range as on AliExpress, and if you spend a little more time searching, you can find cheaper deals on 10-20%.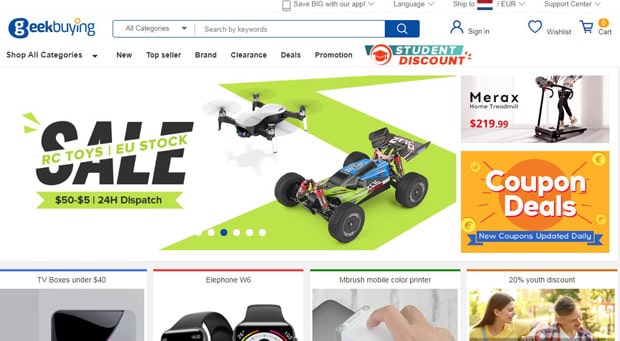 Among the main advantages of the online store geekbuying.com can be highlighted:
Low prices.
A wide range of products.
Free shipping.
Delivery to any country in the world.
Availability of discounts and promotions.
Availability of warranty on certain categories of goods.
Possibility of returning the goods.
Ability to track your order.
Availability of unique gadgets.
The only drawback that catches your eye right away is the translation of the site into Russian using Google Translator. It is because of this feature that the information on the site in Russian is often distorted. If you know English, it is better to use the English version of the site to get more accurate information. Otherwise, the site geekbuying.com deserves attention. It is here that you can buy modern gadgets at a bargain price. Some special offers allow you to buy goods cheaper than on the popular Aliexpress.
What you can buy at geekbuying.com
Online store geekbuying.com is a platform for selling Chinese goods. Here you can buy digital and household appliances, goods for sports and leisure, security systems, clothing, accessories and jewelry. Let's take a closer look at the categories of goods on the site geekbuying.com.
Phones and Accessories
In this category you will find cell phones such as Xiaomi, Huawei, Oneplus, phone accessories, etc. In this category you will find the best products at the best prices. For example, the One + 8 Pro here is only $849.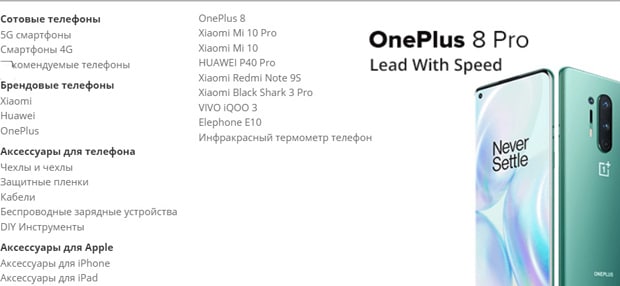 TV boxes and mini PCs
This category includes TV Boxes, wireless displays, accessories and gadgets for mini-PCs, Windows mini PCs, Android TV Boxes, etc. Pay attention to the "Hot deals" section, where you can buy quality products from famous brands at below-market prices.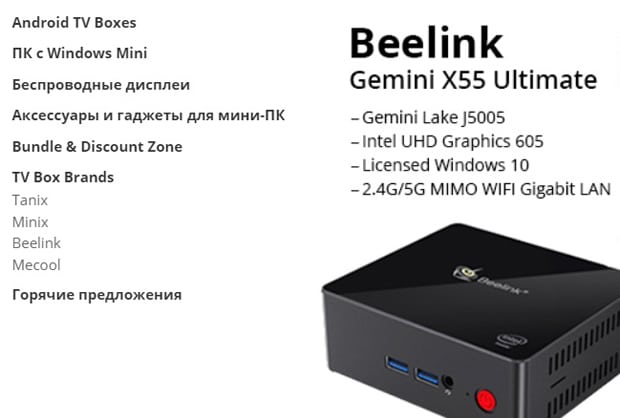 Computers, Tablets & Accessories
In this section you will find computers, laptops, keyboards, USB gadgets, graphics cards, monitors, enclosures, modems, routers, chargers, etc. There is also a large selection of tablets from well-known manufacturers.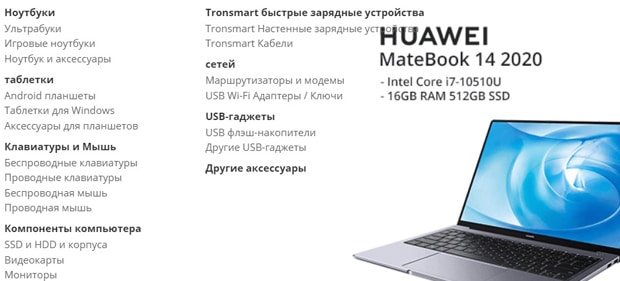 Consumer Electronics
In this category you will find headphones, bluetooth speakers, video game accessories, processors, audio and video accessories, virtual reality accessories, creative electronic gadgets, memory cards, etc.
Sports and outdoor activities
In this category you will find electric scooters, skateboards, travel goods, hiking flashlights, outerwear for sports and leisure, various accessories and travel goods. Exercise equipment and bicycles are also available here.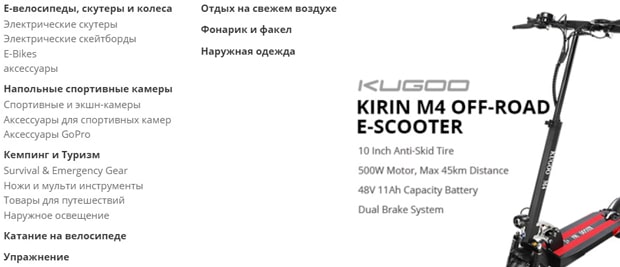 Wearable devices
This category includes smart watches, smart bracelets, smart rings, and other wearable products. You can also find accessories for them. The top sellers in this category are sports bracelets and smart watches with various functions.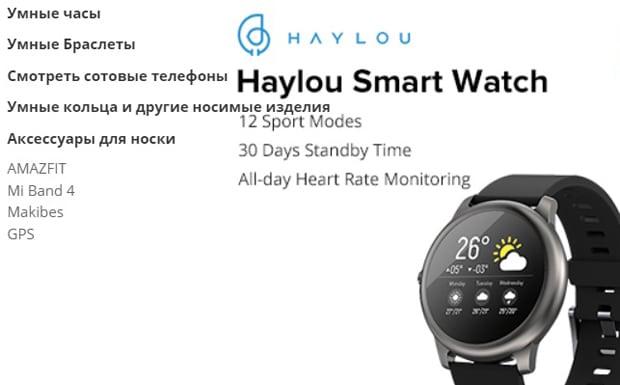 Home and Garden
In this category you'll find smart home gadgets, health and beauty products, lighting products, kitchen and dining room appliances, pet products, tools, housewares, and more. Leaders of the category are robot vacuum cleaners, smart outlets and switches, and holiday products.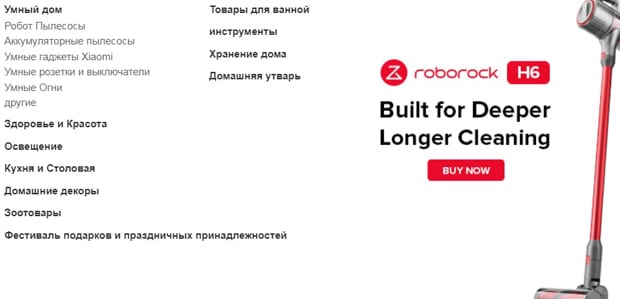 For example, at geekbuying.com you can buy for an attractive price wireless vacuum cleaner Xiaomi JIMMY JV85 Pro. It will be an excellent assistant in various types of cleaning and is considered the most powerful such vacuum cleaner. It is easy to work with this device and it is really functional. This vacuum cleaner has a touch screen, 3 cleaning options, different types of brushes and nozzles, a unique novelty - a flexible hose for cleaning hard to reach places, a large capacity of the garbage can, which is also convenient! Buy a wireless vacuum cleaner Xiaomi JIMMY JV85 Pro on the website of the store right now.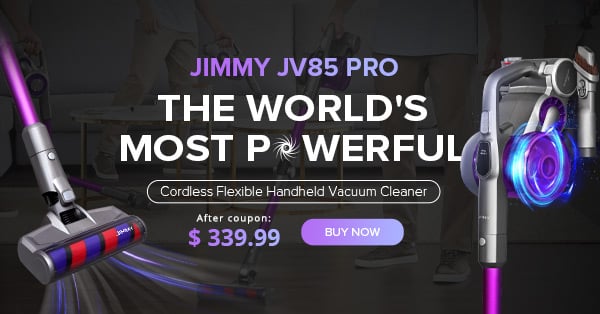 Toys and Hobbies
This category includes drones, toy airplanes, helicopters, chargers, accessories and spare parts, robots, boats and cars. This category of goods is intended not only for children, but also for adults.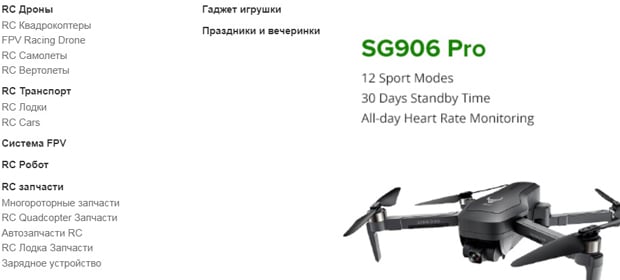 Security Systems
In this section you will find surveillance cameras, alarm systems, access control systems and video intercoms. If you want to secure your home, be sure to check out all the products in this category. With cameras from the store you will always know what is going on in your home, and alarm systems will immediately inform you about illegal intrusions.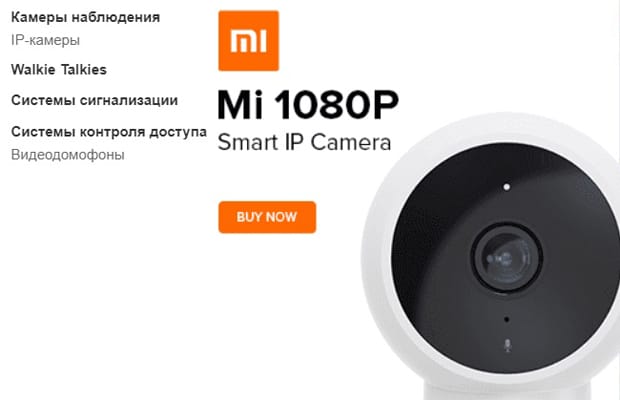 Cars and motorcycles
In this category you will find car and motorcycle parts. Here you will find car LED lights, xenon headlights, fast chargers, diagnostic tools, Bluetooth car kits and much more.
Fashion
In this category you can buy stylish clothes, quality shoes and bags, branded jewelry and modern watches. Here you can get discounts of up to 60% on stylish branded items.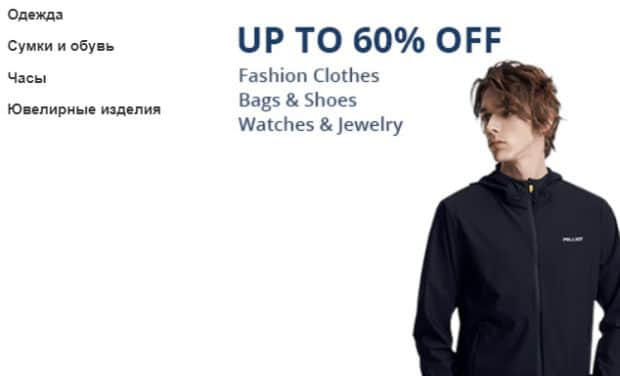 How to find the right product at GeekBuying
The online store offers a multi-level filter system to search for a product. First of all, you can search for a product by its name. Please note that in the search field it is necessary to enter the name of the product in English. Entering the name in Russian most often gives an error. You can also search for products by category. To select a category, hover your cursor over the tab "Categories" in the upper right corner of the page. Then select the desired category. In it you can specify the heading, which will greatly narrow down the search results.
For example, by selecting the "Consumer Electronics" category, you can select such headings as projectors, memory cards, Bluetooth speakers, etc. In addition, you can fill in additional filters to search for the desired product. In the filters you can specify the desired brand, price range, product type, size and other specifications. After filling in all the filters and clicking the "Search" button, the system will give you the most suitable results.
Product card
By selecting a product on the website geekbuying.comJust click on it and you will be taken to the product card. In the product card you will find detailed quality photos, technical specifications and other important information. Also, before buying do not forget to read customer reviews about the selected product. These reviews will help you decide whether to buy the selected product or not. Most comments on products are in English. In addition, in the product card you can get a personal discount from the seller. Many sellers offer a discount for new customers. If you can get a discount, you will have a personal coupon which you can apply during checkout.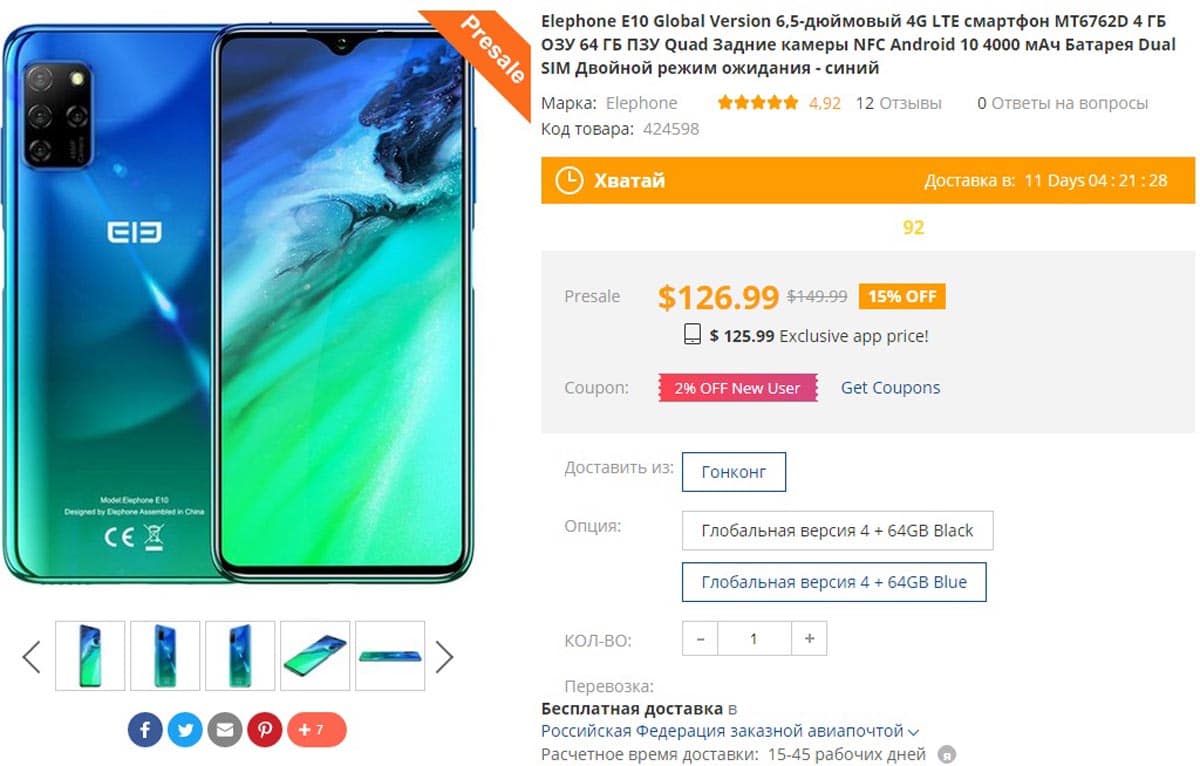 How do I order from GeekBuying?
To order online geekbuying.com, you need to register. Registration becomes available after you choose a product and decide to place an order. Without registration on the site it is impossible to make a purchase, as all the information about the order will be stored in your personal account. Without registration on the site such options as viewing products, viewing product cards and adding products to favorites or to cart are available.
How to register at geekbuying.com
Once you have found and selected all the products you like on geekbuying.com and added them to your cart, you can register on the website. To do this, go to your cart, check the boxes for the products you want to buy now and click on the "Go to checkout" button.

After that, a login form will open in front of you. In this form, click "Create a new account". Then the registration form will open in front of you. In order to register you will need to enter the following data:
Nickname
E-mail
Password
Confirmation code.
You will also need to check that you agree to the User Agreement and Privacy Policy. Then click the "Create Account" button.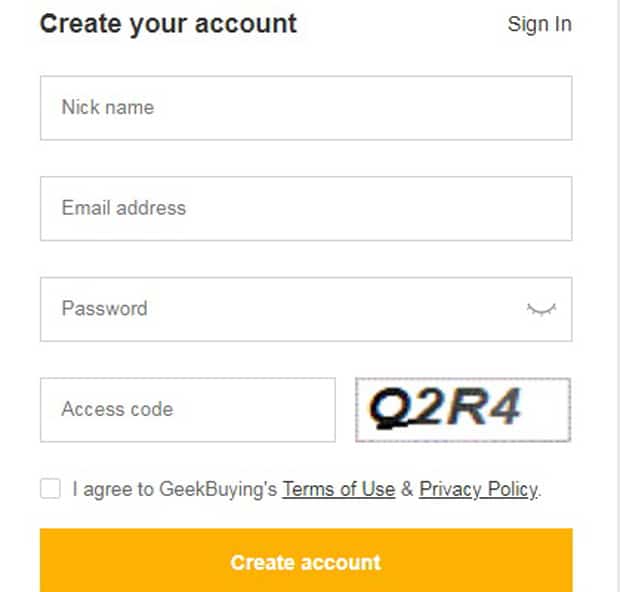 Once you have successfully registered, a link will be sent to your email address to activate your account. If you do not receive the activation code email, you can request that the email be resent. To access your personal account, check your email and follow the activation link in the email you received.
Personal Cabinet
By following the link in the email you receive, you will activate your account. When you activate your account you will be given a login coupon. With this coupon you can get a 2% discount on any of the products in the geekbuying.com online store. Click on the "View My Coupon" button to access your personal account. Then you will be redirected to your personal cabinet. Personal cabinet has a standard set of functions.
My orders
This tab will display all of your completed orders. Here you will be able to track the status of your order and manage your purchase. The same tab will allow you to return the goods, correspond with the seller, etc.
Wish List
This tab will display all the products that you have added to your favorites. From this tab you can easily move them to the shopping cart to make a purchase.
My reviews
Here will be your reviews and comments to them.
My coupons
In this tab you can keep track of all coupons available to you. You can also view used coupons as well as expired coupons. You can get more coupons for certain items from merchants on this page.
Direct shipment
On this tab, you must specify the delivery address. To do this, you should fill in all the available fields in the address form. Here you can change or edit the delivery address.
Q&A
This is where all your correspondence with sellers about the goods you're interested in will be stored. In addition, in your personal cabinet you will find a tab for wholesale purchases. All your wholesale orders will be displayed here. To buy in bulk, tick the appropriate checkbox when ordering and specify the required amount. Please note that many sellers make significant discounts for wholesale customers. Also in the personal cabinet you can contact support and edit your profile.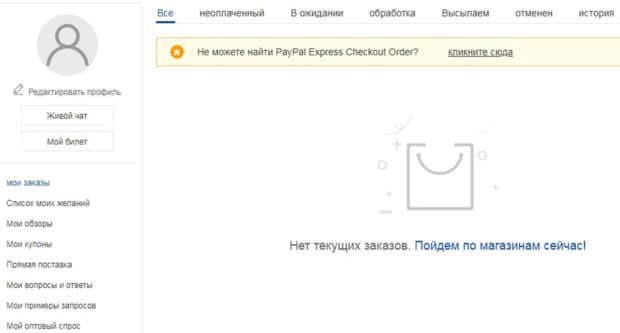 How to place an order?
After successful registration you can place an order in the online store geekbuying.com. To do this, without leaving your profile, go to the product catalog and click on the cart icon in the upper right corner of the page. Then check all items you want to buy and click on "proceed to checkout. After that, the system will ask you to fill in the necessary information to ensure delivery and avoid delays. Here you will need to enter your first and last name, country, county, city, zip code, house, apartment and a phone number to contact you. Check the "Use default address" box if you continue to place orders at this address. In this case you will not need to enter the delivery address when placing next orders.
Next, you can add shipping insurance to your order. By adding insurance, you get premium protection and security for your valuable items during international shipments. If your order is lost or damaged geekbuying.com online store will immediately make a full refund at no additional charge. You can also check the option to remove the geekbuying.com online store logo from the product packaging. In this case your customers or friends will never know that the product was purchased from this particular online store. Once all the data are filled in you will only have to click on the button "Place Order" and proceed to the payment.
Additional features
In addition to the online store service geekbuying.com offers its customers a number of additional services, among which can be highlighted:
Guarantee. The online store geekbuying.com offers a one-year limited warranty on Consumer Electronic products. If you have purchased products from this category and they do not work as they are supposed to due to manufacturing defects, you may send your product in for repair. This warranty does not cover accidental damage caused by careless use.
Returns. Customers must contact customer service within 14 days of receiving a package to request a return. You can request a refund if the item was damaged during delivery or does not match the description on the site. When you request a refund, please send us pictures of the parcel you received with confirmation of the discrepancy or damage. Return of the goods of proper quality is paid by the buyer. Money for the goods are returned to the buyer's card after receiving the goods by the online store.
Order Tracking. After ordering in your personal cabinet in the tab "My Orders" will appear track number for tracking. You can track the goods purchased at geekbuying.com online store both on the website of the store and on the websites of shipping companies.
Insurance of goods. When you place an order, you can additionally take out insurance. The insurance allows you to get your money back immediately if the item is damaged or lost in transit. You can purchase insurance for all types of merchandise, including high-value items and jewelry.
Mobile application
For more convenient and faster shopping at geekbuying.com online store you can download the official mobile app with which you can shop anytime, anywhere. By downloading the free app, you can easily browse catalogs, place orders, track your orders and write your reviews of products.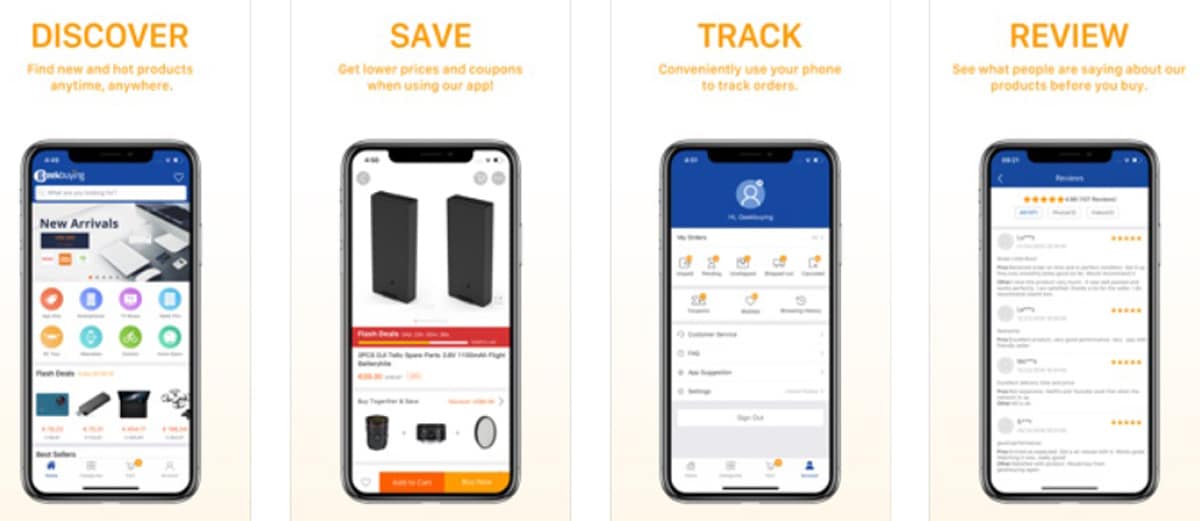 Payment and Shipping at GeekBuying
When ordering at geekbuying.com you can choose convenient payment and delivery options. Available payment and delivery options for your region will be displayed in the order card.
How do I pay for my order?
At the final stage of ordering you will be redirected to the payment page. Here you can choose a convenient payment option and, following the prompts of the system, make the payment. As of today the following payment options are available on geekbuying.com:
PayPal. Once you have added items to cart you will see a separate checkout tab via PayPal. You can pay for your order this way if you have a PayPal account. After the transaction is processed you will immediately see a confirmation of your order.
PayPal Credit. PayPal Credit is a line of credit that gives you the ability to pay for a purchase within a certain amount of time. PayPal Credit is only available to U.S. residents with an order amount of $99 or less.
Bank card. You can use a credit or debit card like Visa, Mastercard, American Express, etc. to pay for orders at geekbuying.com. After the transaction is processed with the bank card you will immediately see the order confirmation.
Installment. Installment payments are available for Brazilian and Mexican customers. The geekbuying.com online store accepts Visa, MasterCard, Amex and other bank cards for installments.
Wire transfer. Payment by bank transfer is available to wholesale customers. The advantage of bank transfer is an additional discount of 3% of the total order amount. Contact geekbuying.com online store support center for bank account information.
Ways to deliver the product
To date, the online store GeekBuying offers its customers several types of delivery. The following shipping options are available:
Air Mail. Delivery is made all over the world. The estimated delivery period is 30-40 days.
Registered airmail. Delivery is worldwide. The estimated delivery period is 15-30 days.
DHL Express. Delivery is worldwide. Estimated delivery time is 3-5 days.
HKDHL Express. Delivery is worldwide. Estimated delivery time is 3-5 days.
DHL Economy. Delivery is worldwide. Estimated delivery time 5-10 days.
EMS. Delivery is worldwide. Estimated delivery time 7-15 days.
Also, the online store can offer other methods of delivery if you live in Europe, the U.S., Canada or other countries.
Ways to return merchandise
The online store geekbuying.com offers its customers several return options, namely:
Return of spoiled goods. If you received a damaged or malfunctioning product, you must contact customer service within 7 days of receiving your order. You also need to send pictures of the received goods, with detailed information describing the problem. After checking the necessary information, geekbuying.com will provide you with a replacement or a full refund, depending on your requirements.
The product does not match the order. If you received an item that does not match your order, contact customer service and provide your order number, product code and an image of the item you received. If the item really does not match your order, geekbuying.com will provide you with a replacement or refund.
Didn't like the product. If you don't like the product you received and it hasn't been used yet, you can contact customer service within 14 days of receiving your order. In this case you can simply return the product and get your money back. With this return method, the customer pays for shipping the product back to the online store.
The product broke during the warranty period. The online store offers a one-year warranty on certain types of products. If your product breaks during the warranty period, you can contact customer service and get a free repair. Please note that you cannot get a free repair for the motherboard, battery and screen. To get a free repair, the item must be sent to the service center at the customer's expense.
Bonuses at GeekBuying
Customers of the online store geekbuying.com can get discount coupons, discounts from sellers, as well as numerous bonuses and gifts. The store also offers its own discounts for certain categories of customers. Let's take a look at current promotions on geekbuying.com.
Hot offers
The hottest promotions from the store will save you money on your purchases!
Youth discount up to 20%
If you are a student and you are between the ages of 16 and 26, you can take advantage of the youth discount. To take advantage of the discount, you need to get your voucher code and use it at checkout. The coupon code can only be used on Tronsmart products.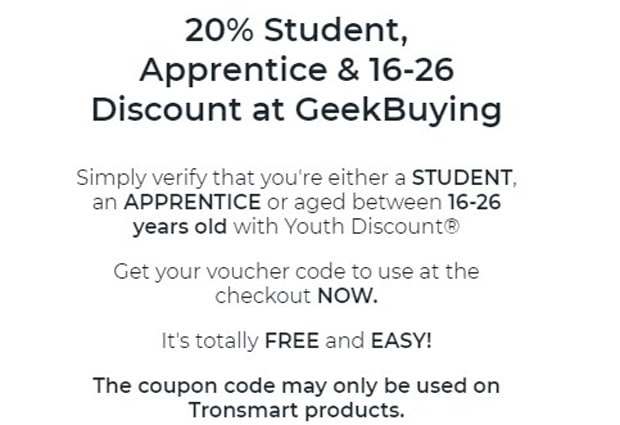 Specials and sales
Online store geekbuying.com holds regular promotions that allow you to get discounts up to 80% on branded products. To be aware of all the discounts you need to subscribe to the mailing list of geekbuying.com store, you can also find out about hot promotions on the home page.
Registration Discount
You can get your first 2% discount promo code right after registration. After creating an account, the first coupon will appear in your personal cabinet and you can activate it with any purchase at geekbuying.com. You can also get coupons from merchants. Click "Get More Coupons" in the "My Coupons & Promo Codes" tab to get more promo codes.
Referral program
The online store offers everyone to join an affiliate program. When you register as an affiliate, you will immediately receive a bonus of $5. You can promote the goods of the store in social networks, your own blog or on your own themed site. Referral remuneration is up to 20% of the amount of your partner's purchase. Also as part of the affiliate program from the Spa Network Admitad you can get 4.5% from an order paid for by a referral.

Complaints about GeekBuying
Having analyzed the reviews of the online store GeekBuying on the Internet we found a lot of complaints. Many customers write that they simply have not received the goods. In one such complaint, a customer wrote that he decided to order a smartphone from geekbuying.com. The customer was attracted by the reasonable prices and a large selection of products. The customer paid for the order and waited for delivery. He placed the order on March 11. After 7 days and still no information about the delivery of the goods, the customer wrote to the company's chat room. The operator asked for the order number and asked to wait. Then the customer was told that the color he wanted was missing and he had to pay $50 more for another color. The customer paid the amount, but still hadn't received his goods. After a long wait, the customer requested a refund, which was fully refunded.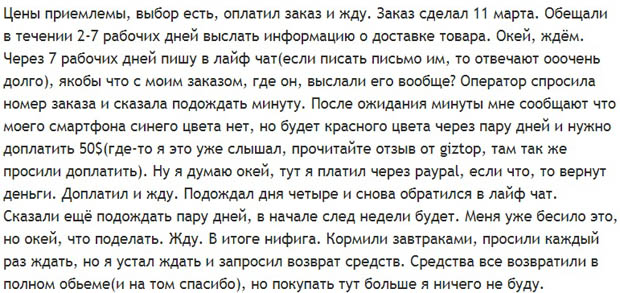 We found several similar reviews on the Internet. All unsatisfied customers report that the order simply did not arrive, but the online store returned the money. Unfortunately, we have not found any positive feedback about the online store geekbuying.com. However, for the sake of justice it should be noted that in general reviews about this store on the Internet is very small. But judging by all the reviews that are available, customers who have had problems with receiving the goods, problems with the return of funds did not arise.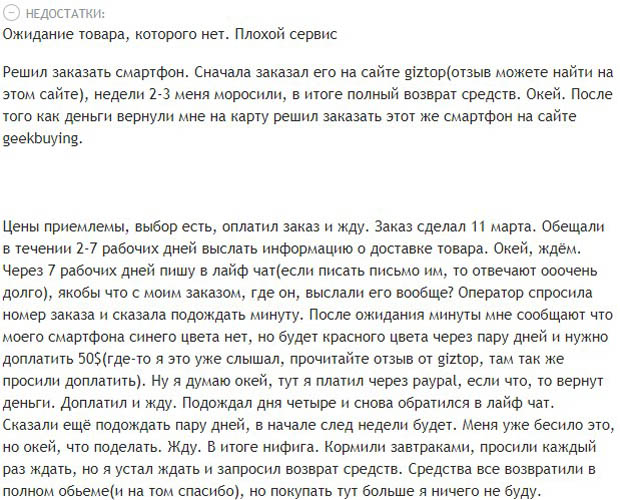 If there are any reviews about the GeekBuying online store, we'll be sure to post on social media. Sign up so you don't miss anything!
Please keep yourself informed about news and complaints. We copy the most valuable information to social networks, so please sign up!
Supervisory authorities
The company is registered in Hong Kong, and its activity is controlled by the laws and regulatory authorities of the country of registration. The relationship between customers and the administration of GeekBuying online store is governed by the User Agreement.
Geekbuying.com User Agreement
The user agreement of geekbuying.com online store is freely available. The administration of the service strongly recommends that you read this agreement carefully before registering on the site. This agreement describes terms and conditions applicable to customer access and use of geekbuying.com website. The present agreement shall be governed by the laws of Lithuania, and all disputes arising out of or in relation to these terms and conditions shall be referred exclusively to the jurisdiction of the competent court of Lithuania for adjudication.

The administration of the site warns its customers that the materials on geekbuying.com are provided as is. The company makes no warranties and disclaims any liability for any loss or damage that might arise from the use of the service. Further, geekbuying does not warrant or make any representations concerning the accuracy, likely results, or reliability of the use of the materials on its website.

Customer Service
If a GeekBuying customer has any questions, it is advisable to visit the "Questions Answered" and "Frequently Asked Questions by Users" pages. Also read the instructions for payment and delivery of the product. Moreover, read information about warranties and current promotions. If your question is not answered on these pages, please feel free to contact geekbuying.com support team. You can contact the support team in the following ways:
Live chat on the website. The operators of the site work in the following modes: Mon-Fri from 9:00 to 12:00 / 13:30 to 7:00 GMT +8, Saturday: 9:00 - 12:00/13:30 - 4:00 GMT +8.
Phone: + 86 (0) 755-239-437-72, Japanese CS: + 81-3-454-009-23 (Mon-Fri 9:00 - 12:00/13:30 - 18:00 GMT +8)
According to the statements of the administration support service does everything possible to solve the problem of each customer. When contacting the support service, please clearly state your question, describe the problem in as much detail as possible and offer, if necessary, photos to confirm your problem.
Is GeekBuying a scam?
Online store GeekBuying - is a hypermarket of Chinese goods. The main emphasis of the online store is on the sale of digital and home appliances. Here you can buy modern smartphones, multifunctional gadgets, stylish accessories, as well as various spare parts, etc. According to the administration of the service, all products in the online store GeekBuying you can buy with the possibility of return. If you do not like a product or it came to you of improper quality, you will not bear the cost of returning the product and get all your money back.
Given the numerous negative reviews, many users are wondering whether GeekBuying is a scam or whether you can really buy quality goods at low prices here. Having conducted a thorough analysis, as well as having studied the reviews on the Internet, our company has come to the conclusion that the site really deserves attention, but has some shortcomings that need to be corrected. First of all, the administration of the service must deal with problems with the delivery service. Many users complain that the goods simply do not reach them.
In solving this problem, the level of customer confidence in the online store geekbuying.com will increase significantly. It is also recommended that the administration of the service provide the address of the head office and other legal information about the company. To date, we can say that the online store geekbuying.com does sell goods made in China, but some reviews suggest that the goods either do not arrive or do not come of improper quality. However we haven't found any information that the e-store doesn't give refunds for such situations. All unsatisfied customers write that the money is returned to them in full.
Conclusion
Online store GeekBuying works not so long ago, but has already gained some popularity among Internet users. The main mass of buyers are customers from Europe, America and the CIS countries. Of course, the store can have problems with delivery, but in the honesty of the administration of the service does not have to doubt, because each request for a refund, they are guaranteed to transfer money to the account of the customer. If you want to buy digital and consumer electronics from Chinese manufacturers and get significant discounts, register on geekbuying.com and make your first order at a discount 2%.
The company in the ratings
Activity
New

0

Resolved

0

Not resolved

0
New companies on the site