An online hypermarket of goods with delivery from China, used by more than 2.2 million users worldwide.
Online store
Official website
Head Office

6F Dimeng Commerical Building No. 3-2, Hua Yuan Road, Haidian district, Pekin, China, 100191

Date of foundation

2004

The owner of the company
Types of support
Support by phone
Social media
Languages

English, German, Portuguese, French, Spanish, Turkish, Russian, etc.

Bonuses
Payment methods

VISA, Mastercard, Mir, Yandex.Money, American Express, Skrill, Diners Club, Discover, UnionPay, POLI, Webmoney, Qiwi, Apple Pay, Wire Transfer, Coupons

Buying on credit
Installment
Store category

Auto supplies, Tools and gardening equipment, Beauty and Health, Furniture and household products, Music and sound, Software and games, Sports, Clothing, shoes and accessories, Goods for children, Goods for creativity and books, Digital and household appliances, Goods from China

Project Features

Online hypermarket of goods from China with worldwide delivery

Additional services

Video tutorials on how to use the YouTube service

Project regions

The whole world

Shipping methods

Courier delivery, Transportation companies

Courier services

EMS, ePacket

Transportation companies

DHL, TNT, Air Mail

Delivery time

From

21

To

30 days

China Post Air

From

13

To

47 days

China Post SAL

Free shipping terms

Depends on the selected seller

Mobile applications
Affiliate Program
Benefits

Huge selection of goods from China at low prices

Many items with free shipping

Many bonuses and gifts, coupons to pay for orders

Buyer protection and seller ratings

Video tutorials on working with the service and other reference (training) materials

Disadvantages

The platform is not responsible for sellers

There are complaints about undelivered goods and lack of compensation for them

Regulatory agencies and laws

CIETAC (China International Economic and Trade Arbitration Commission)

Company requisites

Legal name:

Dunhuang Group

Legal address:

6F Dimeng Commerical Building No. 3-2, Hua Yuan Road, Haidian district, Pekin, China, 100191

Overall assessment
Date of update

15.02.2023
Address
6F Dimeng Commerical Building No. 3-2, Hua Yuan Road, Haidian district, Pekin, China, 100191
Map
Subscribe to this company
DHgate.com is this a scam? Reviews and description
DHgate.com
represents Chinese vendors included in its partner network, as well as products from its own factory. The company settles in 57 currencies, including Russian rubles, American/Australian/Canadian/Hong Kong/New Zealand dollars, and euros.
Deliveries are made by local and international shipping companies or services by land, water and air. How much different is the service from AliExpress in terms of reliability, assortment, and quality of service? Online store Is DHgate.com a scam or a serious competitor to Aliexpress? Let's try to find out.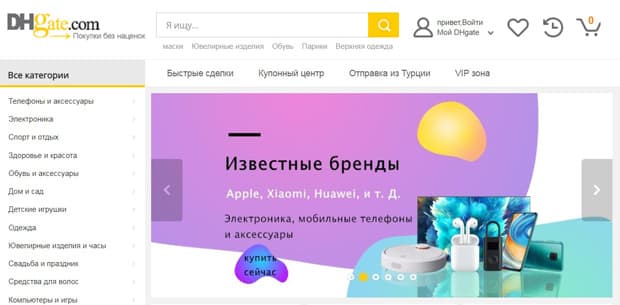 Why DHgate.com
The pluses of the online hypermarket include:
Huge selection of goods (more than 22,000,000 items in the catalog).
Relatively low prices (users have noted that sometimes products sold on dhgate.com cost less than on similar Chinese sites).
Most often free shipping (conditions are determined by the seller, but in fact you can always find what you need, with and without paying for shipping).
A large number of bonuses (discounts and gifts) plus coupons to pay for orders and an accumulating VIP program.
Buyer protection, verification and seller ratings. Allow you to protect yourself. You can see in advance whether it's worth dealing with a particular vendor, and you can open a dispute (with a subsequent refund) if delivery dates have been violated.
Video tutorials on working with the service and other reference (training) materials.
A handy mobile app to use the platform on the go.
Round-the-clock customer support.
What you can buy at dhgate.com
DHgate.com's catalog includes cell phones, electronics and video products, health and beauty products, clothing, footwear and accessories, home and garden products, lighting, toys, gifts, jewelry, watches, wigs and hair strands/hair extensions, office and office supplies, monitoring and security systems, computers and peripherals, automotive and motorcycle products.
Cell phones
Android smartphones by Chinese and Korean brands: Xiaomi, Leagoo, Huawei, OnePlus, Homtom, Etmaxter, Blackview - with global, European and Chinese firmware. As well as accessories and accessories: screens, headphones, cases, "smart" bracelets for synchronization, Bluetooth speakers, selfie sticks, cables, chargers, memory cards, etc.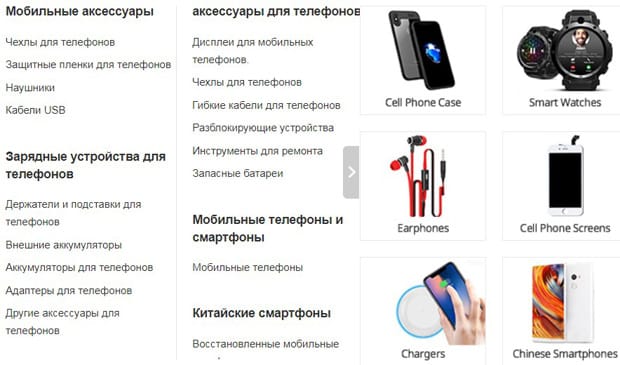 Electronics and Camcorders
USB microphones, voice recorders, LED displays, VR glasses, polygraphs, receivers, remote controllers, atomizers, wireless headphones, projectors, audio players, TV set-top boxes, radios, hair clippers, portable speakers, fiber optic equipment, e-cigarettes and "smart" electronics: scales, lighting systems, etc.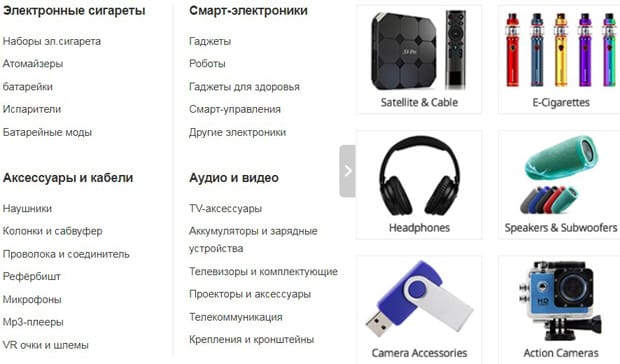 Health and Beauty
Cosmetic products for the body, face and hair, bath and shower hygiene products, body shaping products and massagers, deodorants, essential oils and perfumes, washable tattoos, erotic toys and sex protection, sunscreens, revealing underwear, manicure and pedicure supplies and cosmetics, food supplements, magnetic therapy and other home therapy devices, trimmers and hair clippers, glasses, contact lenses and accessories.
Clothing, Footwear and Accessories
Everyday, holiday (wedding), sports, professional (for example, sailcloth for water walks, cats for climbers or basketball sneakers) and home shoes for men, women and children. And materials, accessories, care products for her. Clothing is represented only by the ceremonial line and includes, among other things, wedding dresses and shoes, veils, garters, bracelets, wreaths, combs and other paraphernalia
Home and garden, lighting
Furniture, home appliances, decorative items, home textiles, blinds and curtains, garden elements and decorations, bath accessories, sanitary ware, decoration products (holiday chair covers, LED lamps, decorative wreaths, party masks, etc.), tableware, construction tools and much more.
Toys and gifts
The section also offers a huge selection of toys: figures from cartoons and movies, transformers and robots, educational and humorous, musical, "noisemakers", soft, illuminated and animated, radio-controlled equipment, sports and inflatable. In addition - movies, video games, building sets and blocks, Christmas and New Year presents.
Jewelry and watches
Bracelets and charms, chains and belts, eyebrow jewelry, rings for nostrils, navel, nipples, cuffs, elastic bands, combs, hairpins, tiaras, pendants, necklaces, pendants, lockets, earrings, tie and wallet clips, cufflinks, studs as well as tools and elements for self-creation of jewelry. The selection of watches is somewhat smaller and includes casual, sporty, showy luxury options, military models and antique pieces.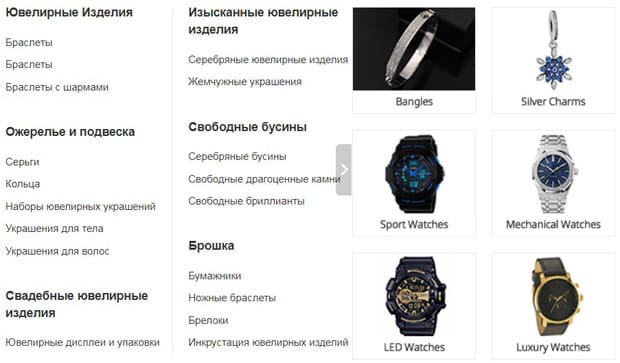 Computers and peripherals
Whole computers and laptops and their components: cases, boards, motherboards, processors, cooling system components and fans, LCD panels and screens, RAM, sound cards. Plus disk drives, optical drives, USB drives, modems, network adapters, switches, hubs and routers, Wi-Fi searchers, telecommunications systems, scanners, printers (and consumables for them), cables, adapters, styluses, stickers, cases and bags for carrying tablets and laptops.
Auto and motorcycle supplies
ATVs, scooters, auto electronics (alarm systems, amplifiers, Bluetooth kits, video recorders, cigarette lighters, power inverters, rearview cameras, parking sensors, detectors, vacuum cleaners, etc.), spare parts for vehicles (air conditioners, air intakes, cooling systems, hoods, fuel systems, transmissions), external accessories (seat covers, stickers, ashtrays, compasses, refrigerators, etc.).
Xiaomi Store
Xiaomi appliances are put by the vendor in a separate category. It's kind of like a showcase of one store in another. Here you can see cell phones, robot vacuum cleaners, sports gadgets, "smart" network equipment, electric hair clippers, and kitchen electronic appliances from the Chinese manufacturer.
How to find the right product in DXgate
Searching for goods in the store of Chinese sellers is not an easy task. On the website dhgate.com it's made a little easier:
Search bar. Given that maximum keywords are used in the names of products (like "beautiful with chic glittery party shoes for women"), it allows you to select the most relevant products. Unless, of course, the seller decided to add something unnecessary, far from the actual characteristics.
Categorization. Reasonable enough for such an assortment: we rarely saw products that looked out of place in the section where they were placed.
Tags above the search results and filters by product type, brand.
And yet to navigate on the website dhgate.com is not easy, and the selection process can take a long time. To save the items you've already selected, you can add them to your favorites by clicking the heart.
Product card
DHgate.com's product cards resemble those on AliExpress: in addition to the gallery, their main block contains cost options and purchase bonus terms, design details (payment methods, delivery to the recipient's country), product ratings, and "sharing" buttons on social networks.
Below there is a text (sometimes as a presentation) description, user reviews, a column with related products, and a history of recent orders (who and how much has purchased this product before you).
How to order from DHgate
Orders in the online hypermarket are only placed through the shopping cart. To do this you add the item you like with the buttons Buy It Now (immediately redirects to the checkout) and Add to Cart (first you are prompted to edit the cart) on the page-card.
How to register at dhgate.com
Without registration, you won't be able to order items at DHgate.com. You have 2 ways to start the procedure:
Start creating an order and wait for the system to ask for authorization. Then select Create My Account.
Click Join Free in the upper left corner of the website.
In both cases, a form will open for entering e-mail, password (we make it up ourselves) and selecting the status of the account (dealer, company-buyer, just a buyer - we mean a physical person). The next step is to enter the cell phone number and confirm the email address by clicking on the link in the letter sent by the provider. Now you can go to your personal cabinet and return to ordering. Authorization is also possible via Facebook and Google+, but you have to provide access to personal page data.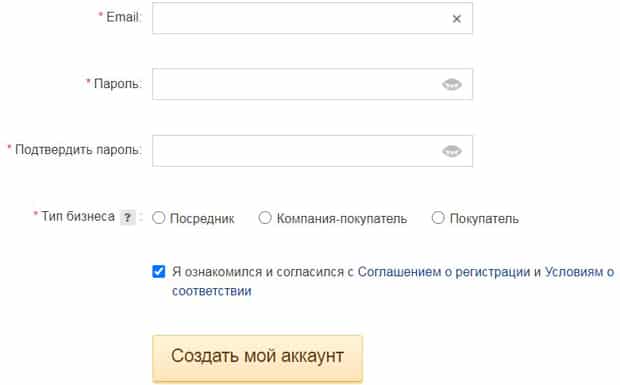 Personal Cabinet
Personal account on the site dhgate.com consists of five main sections:
My Orders. List of current and past orders with filters by time and status.
My Favorites. Selected Products.
Purchased History. Transaction History.
My Coupons. Coupons available to you (what they are, we told below, but in short - the same as on AliExpress).
My Profile. Personal data, contacts, interests (to create a personal selection of products for you), address book (saving addresses for later autofilling when ordering), settings (changing email address, login, password) and adding payment details (again, to save and autofill). When you open the profile you will see more tabs - they will be displayed in the same list on the left.
How to place an order
Once an item is added to your cart, you can proceed to checkout. Select the desired number of items, choose the products from the list that you're ready to order now by checking them off, and then click Proceed to Checkout.

The system will ask you to log in or create a personal account, if you have not yet registered. After successful completion, go back to filling in: enter the country and destination address, contact information of the recipient. Once again, check all the items and the total amount. Leave a comment for the seller if you want. Confirm and go to payment (Confirm to Pay).
Additional features
To the additional (in addition to selection, ordering, payment and personal account management) features of the online hypermarket we have attributed newsletter, video tutorials, online parcel tracking, buyer protection and rating system.
Newsletter
To be notified not only about the status of your order, but also about promotions, bonus points, and discount coupons that have been awarded, simply sign up for the store's newsletter - there's a form in the footer of the site. You will receive emails from representatives of DHgate.com and its partners to this email address.
Video lessons 
The help section of the web resource also includes links to video tutorials on how to use DHgate.com's services. They are uploaded to the provider's YouTube channel. There you can also find reviews of interesting products, video reviews, statistics and news.
Online parcel tracking
Parcels sent by DHgate.com sellers are tracked. The individual tracking codes assigned to them are used for this purpose. They are entered in a special field on the carrier's website - links are given in the knowledge base of the online store (Help/Help - Dispatch & Delivery - Tracking your items - Links for Different Countries/Tracking Links for Different Countries).
Buyer Protection
Transactions opened by a buyer at DHgate.com are insured. And in the event that a package does not arrive within the specified time frame, you have the right to open a dispute in order to get back the money you paid for the item. Even if the order later arrives, the money will not be recalled. The protection periods for parcels are as follows:
5-90 days if delivered by DHL, TNT, USPS, FedEx, UPS.
7-90 days, - if EMS, ePacket, eQuick.
10-90 days if China Post (different services), Hongkong Post, Russian Post.
The same applies to the return of goods of proper (without faults) or improper (faulty) quality. If there is a warranty, you send the parcel back to the seller and receive compensation upon presentation of the shipping document and receipt.
Seller Ratings
Since the platform acts as an intermediary between buyers and sellers, there is a risk of encountering an unscrupulous supplier of goods. To minimize this risk, DHgate.com has introduced rating. Each user who makes a purchase rates the seller and his/her item. In addition, it's possible to leave a review. The company also approves the best sellers and premium sellers based on a number of measures: customer satisfaction, repurchase rates, quality of those products, warranties, and more. The rating is updated once a month.
Mobile application
DHgate.com has its own mobile app for downloading from the Google Play Market and App Store. It's supported on devices with Android OS versions 4.1 or newer and iOS 9.0 or higher. All desktop functionality is available:
Selection of goods from the catalog and ordering.
Settings, filters and sorting.
Adding reviews.
Scanning QR codes of goods.
Owners of "apple" phones rated the software at 4.4 out of 5, Android at 3.9/5. The complaints are mainly directed at the seller's work, not at technical problems or usage problems.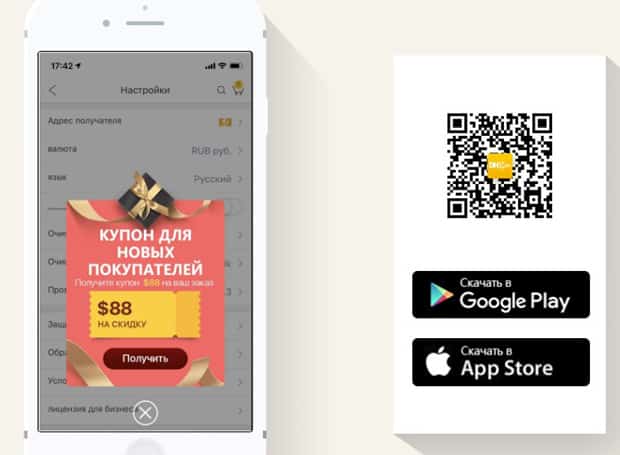 Payment and Shipping at DHgate.com
Payment methods at DHgate.com vary depending on where the buyer is registered. Russian users are available:
Bank cards VISA, MasterCard, Maestro, American Express, Diners Club.
International payment systems Discover, POLi
Bank transfers - internal and external, international (like UnionPay).
Apple Pay.
Calculations with the seller's gift coupons.
Transfer fees are paid by DHgate.com. 100% prepayment applies to all orders.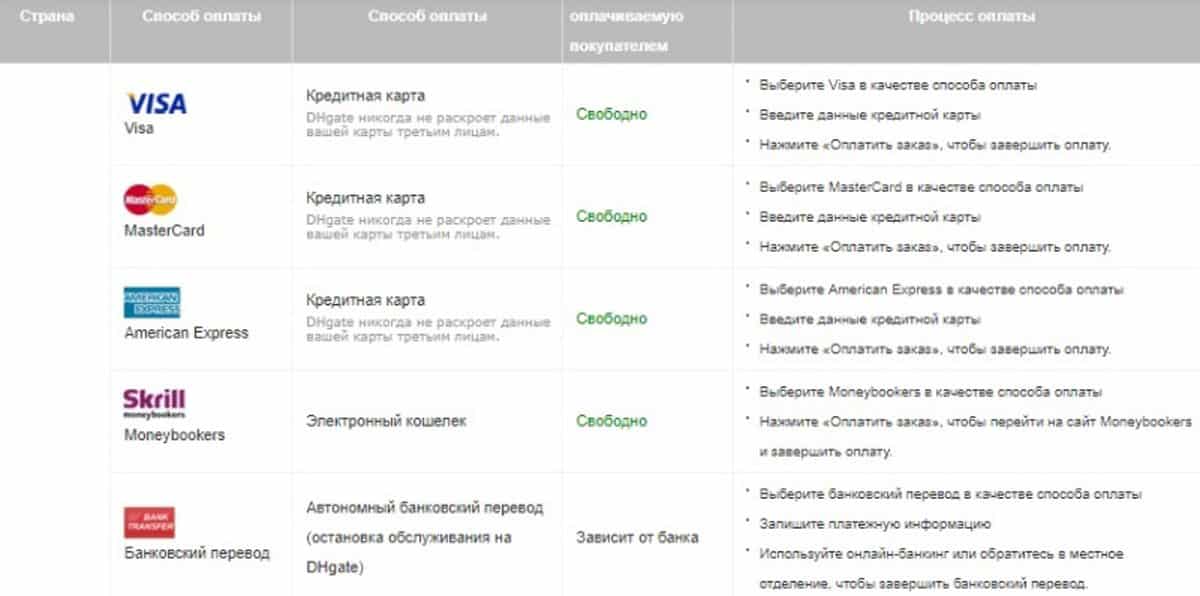 How to pay for the order
Since the service works only with prepayment, after confirming the order you will immediately find yourself in the payment gateway, where you have to select the payment option, enter the details and confirm the transaction (usually with an SMS code). In the case of electronic wallets and payment systems you will additionally need to authorize in them.
Shipping methods
On the service website dhgate.com A summary table of shipping methods and timeframes based on the recipient's country of residence has been published. For buyers from Russia, Dhgate.com sellers deliver packages via the following shipping methods:
ePacket. A variant where the shipment is moved through China by local courier service EMS, and after crossing the border - EMS Post. It takes from 14 to 26 days.
China Post Air. This is an international air shipment for shipments weighing less than 2 kg. Within China it is sent by local postal service (Hongkong Post, EMS), in Russia - by Russian Post. It takes up to 21 to 30 days.
China Post SAL. Delivery of large parcels, which involves three modes of transport: by air in the first stage, by water in the second and by land in the third. It takes from 13 to 47 yuan.
International shipping companies and courier services like DHL and TNT. It takes 5 to 9 days.
Ways to return merchandise
Goods of proper and improper quality ordered at dhgate.com will be returned within the time period specified in the sellers description. This can be 7, 15 or 30 days from the date of receipt. You must return the order and provide proof: a scan/photo of the shipping document. And you will get a refund (the time of crediting depends on the payment method - the details are used, which you used to pay for the purchase). You will also receive a refund for the shipping costs, but only when the seller receives the parcel. The dispute (request for refund) is opened in myAlpari, in the order details.
DXgate bonuses
DHgate.com's bonus program offers traditional Chinese sales (hot deals) and seasonal discounts, as well as coupons. Let's talk about each area separately.
Coupons for order payment
From time to time the owners of the service themselves send customers coupons for a certain amount that can be used to redeem part of the purchase price. They are also given by retailers who work with DHgate.com when you meet their terms (e.g., volume of orders or amount of money spent). Popular offers are displayed in a special section of the site. A category breakdown is used for easy retrieval.
Hardware discounts up to 50%
When you buy appliances from the online hypermarket this fall, you can earn a discount of up to 50% (the amount is determined by the specific item and seller). All prices in the specials section are already up to date, including deductions.
Up to 60% on home goods
Home improvement and household products are also on sale at Dhgate.com at good discounts of up to 60%. Additionally, coupons can be used.
Up to 60% for all shoes
There are so many items in this promo that they had to be sorted by category. The minimum size of the discount is 5%, the maximum is 60%.
Brand Sale
Branded products (Redmi smartphones, ZZYD headphones, etc.) - all Chinese-made, of course) participate in the sale: in some cases, the price is reduced to 30% of the original (that is, by 70%). The timing of the action is not specified.
Discounts on accessories up to 50%
Trendy accessories (watches, glasses, hats, belts, bags, jewelry, etc.) are on sale now at DHgate.com at discounts of up to 50%. For example, a Quartz Watch Mesh Waterproof Sport WristWatch starts at 2,458 rubles instead of the usual 3,072.
Fast deals
A number of items have fast deals with discounts up to 30%.
Expedited delivery
A number of dhgate.com items are available for expedited shipping in 3+ days, as indicated on the site. The items in this promotion apply to all catalog categories.
"Last minute offers
dhgate.com has a section where hot deals are posted all the time: special prices on certain items (the list is updated every 6 hours). You can save up to 60%, including for orders placed through the mobile app.
VIP program
The more you shop on the site, the more you earn bonus points, which gives you a certain status in the VIP-program and the resulting privileges (each new step adds a new feature):
D0. Set by default (at 0 points). You are provided with birthday gifts.
V1. When you accumulate 100 points. Gives access to personal coupons.
V2. When 500 points are accumulated. In addition to the above, interactive purchase offers are connected based on order history, favorite items, views and other activity.
V3. When you accumulate 3,000 points. More coupons and annual rewards for participating in the program (kind of like a connection anniversary).
V4. Upon accumulation of 10,000 points. Personal service manager.
V5. With the accumulation of 100,000 points. Reduced (exclusive) prices on products.
Loyalty points, among other things, are given for publishing reviews, registering, participating in a referral program and as a holiday gift.
Referral program
Assumes earnings from attracting new users:
The partner registers in the program and receives a unique (referral) link.
The link is placed along with the advertising offer on the site, blog, page/society, chat/conversation, forum, and other resources where it does not violate the law and the rights of users.
Each new dhgate.com user who follows a referral link is considered a referral (subscriber).
From the company's profits from transactions with referrals partner program from the spa network Admitad receives up to 51% per paid order (depending on the number of subscribers and a number of additional factors).
Complaints about DHgate
While overall users of the DHgate.com mobile app, as we recall, did not rate the online hypermarket too poorly (at 3.9-4.4 out of 5 depending on platform - iOS or Android), many complaints have been published about the lack of compensation for undelivered and/or defective goods.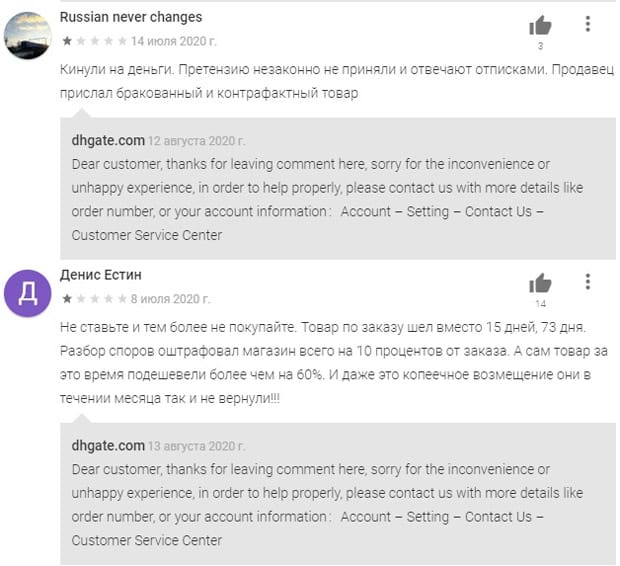 From the positive points noted by satisfied users of the service (those are still the majority) - a rich assortment, low prices and fast enough delivery.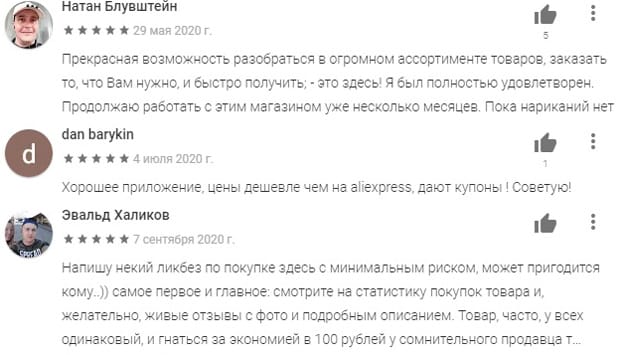 On serious international sites like Trustpilot the seller's rating is much worse - 2.9 points out of 5 based on 25,000+ comments. Buyers have the same complaints: sellers with whom the store works disappeared after paying, and the indifferent attitude of the support team to these situations. Those who praise DHgate.com say there are no problems with orders. Such reviews are not very informative, though.
If reviews of DHgate's online store come up, we'll be sure to post on social media. Sign up so you don't miss anything!
Please keep yourself informed about news and complaints. We copy the most valuable information to social networks, so please sign up!
Supervisory authorities
As stated in the site's user agreement, the platform is owned by several legal entities (Heguang International, Century Fuxuan Science & Technology Development Beijing Co. Ltd., Digitrading Hongkong Limited, RichPalace Holdings Limited, Sunlight Trading Limited, etc.) as part of the Dunhuang Group Corporation, registered in Beijing (license number - O 04552872, issued by the Commercial and Industrial Office of China in the region). If you carefully study the document presented on dhgate.com (we used an online photo translator for this purpose), it is clear that the main activity there is software and technical development.
However, trade is also present. In the Russian Federation, it is carried out on the basis of the Federal Law "On the Protection of Consumer Rights", as clause 11.10 of the same user agreement states that the corporation's subsidiaries must comply with the laws of the regions in which they operate. In addition, claims against the seller can be filed with the China International Economic and Trade Arbitration Commission (CIETAC).
dhgate.com User Agreement
The DHgate.com User Agreement (Terms of Use) sets out the rules for working with the web resource, as well as the rights and obligations of the administration and the user to each other. So, in paragraph 2.1 it's stated that only a person of legal age and capacity can register an account at the online store. All the data provided when registering and making a purchase must be true and accurate (point 2.2), otherwise you will be accused of violating the agreement.
Your account may not be transferred to another person without Dhgate.com's prior written consent (paragraph f of paragraph 2.4).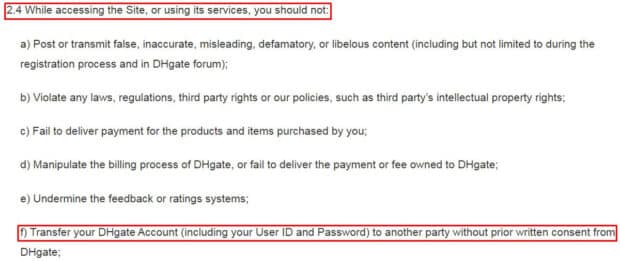 The provider may, at its sole discretion, restrict or completely block your access to the resource and service. The company is not responsible for the consequences of such blocking. You are solely responsible for delays in payment for orders. The platform does not provide shopping services, being only an intermediary between buyer and seller. And is not responsible for their actions in relation to each other (clause 4.1).

The same applies to issues of product quality (clause 4.4). Users and legal entities working with the platform undertake to release its owners and partners from any claims and lawsuits regarding trading activities (clause 4.5).

Customer Service
DHgate.com customer support is provided:
The American number is 1-877-927-7268.
Through the online consultant and a form for leaving a request (something like a ticket) on the site.
Through the company's Facebook community (chat with the administrator).
Answers to common questions can be found in the knowledge base of the online store (FAQ). Go to all ways to contact support via Help - Customer Service.
Is DHgate.com a scam?
DHgqte.com - is a foreign resource, operated by a Chinese company registered in Beijing (as evidenced by the photo of the document on the site - using the photo translator, data from it can be obtained and checked in the official registry). The platform does not provide trading services to the client, but only connects him with sellers. And therefore it does not provide any legal guarantees and is not responsible for possible fraud. At the same time, the provider is still trying to make users safe - to this end there are systems for disputes over compensation (protection of purchases) and ratings.
The user agreement is reasonable on the whole, but still there are clauses, so to speak, not in favor of customers - for example, clause 2.6, by which the administration creates an opportunity to close any account on any grounds. It is easy to guess that in this case there will be no refunds for completed orders. A p.p.. 4.4-4.5 allow you to avoid liability for selling low-quality products. By the way, among the reviews of the online store quite a few that contain complaints about undelivered packages and the difficulty of obtaining compensation for them. It's hard to say that DHgate.com is a scam, but certain risks do exist when using the site.
Conclusion
DHgate.com offers a truly huge selection of products (22+ million) from 15 basic categories, plus products from Chinese and Korean brands (Huawei, Xiaomi, OnePlus, etc.) placed in separate sections. The prices in the online hypermarket are on par with those in the Far East analog stores, and sometimes even lower than those of competitors (if you believe the reviews online). There is a system of seller ratings, buyer protection, almost always free shipping, and a global bonus program with promotions, discount coupons, and a VIP program. And yet the service has a number of serious drawbacks:
100% prepayment.
Dhgate's policy disclaims any responsibility for the quality of the merchandise, the timing (or even the fact) of its delivery, or any of the sellers' actions. Dhgate.com is merely an information reseller.
Technical problems with the site (not all pages of the catalog open - some lead to a page with a 404 error, the russified version also does not work).
Large (at least 30% of the total) number of complaints about undelivered orders.
The right to block the client's access to the personal account at any time without warning (at its sole discretion).
The company in the ratings
Activity
New

0

Resolved

0

Not resolved

0
New companies on the site