International online store, which presents the latest fashionable women's and men's clothing from China with promotions and discounts.
Online store
Official website
Head Office

Unit 04, 7/F, Bright Way Tower, No.33 Mong Kok Road, Mong Kok, Hong Kong

Date of foundation

2017

The owner of the company

Sunjoy Technology Limited

Types of support
Social media
Languages

English, Chinese, French, Spanish, etc.

Bonuses
Payment methods

Bank card (Visa/MC), PayPal, American Express

Buying on credit
Installment
Store category

Clothing, Footwear and Accessories

Project Features

Online store of fashionable clothes from China

Additional services
Project regions

All countries in the world

Shipping methods

Transportation companies

Transportation companies

Air Mail, Sea Freight

Delivery time

Until

15 days

Depends on the remoteness of the region

Free shipping terms
Mobile applications
Affiliate Program
Benefits

Large selection of fashionable men's and women's clothing from China

Low prices and fast delivery

Affiliate program, discounts and promotions

Size chart and convenient delivery

Disadvantages

There are complaints about the long delivery time

Regulatory agencies and laws
Company requisites

Legal name:

Sunjoy Technology Limited

Legal address:

Unit 04, 7/F, Bright Way Tower, No.33 Mong Kok Road, Mong Kok, Hong Kong

Overall assessment
Date of update

15.02.2023
Address
Unit 04, 7/F, Bright Way Tower, No.33 Mong Kok Road, Mong Kok, Hong Kong
Map
Subscribe to this company
BerryLook is this a scam? Reviews and description
BerryLook
- that
online store
which provides the latest fashionable clothes. The site offers dresses, tops, swimwear and swimwear for girls and women. There are products of different styles, for every taste. At first glance, Berrylook caters to all its customers, as there is a professional team that is always ready to help. You can easily place your order from anywhere in the world, thanks to the worldwide delivery service.
We will fully investigate this company, whether it is really possible to buy a good product in this store. We'll figure out how things are with delivery, and whether it's possible to get a refund if the product is not delivered in hands. Read the article to the end, we will explain in detail how you can place an order and all methods of payment. Let's look into whether it's worth using this company or is BerryLook just another scam?
Why BerryLook?
The main advantage of BerryLook products is the availability of both women's and men's clothing, as well as accessories for every taste at low prices. Here you can find stylish things for all occasions, for any season. The hallmark of the company are permanent great discounts from 15 to 70%, which allows you to save a lot when buying goods. The store's website looks stylish and beautiful. You will be able to look at all the products and descriptions for them in detail. There is also a table of all sizes.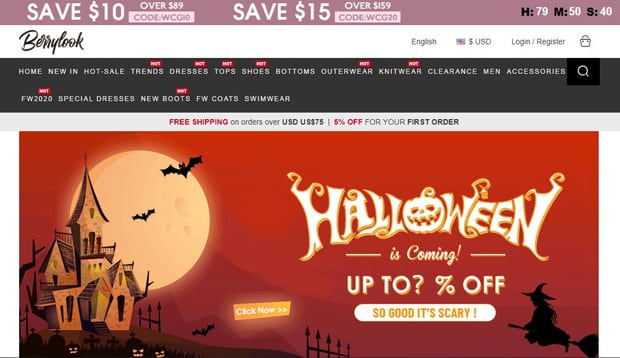 What can I buy at berrylook.com?
The company specializes mainly in women's and men's clothing, as well as accessories. There are more than 1,000 products for all tastes and colors in the store. Here everyone can find something that suits him, because everyone has his own selection criteria.
Dresses
On the site berrylook.com You can find any dress that suits you, from designer dresses to skater dresses. Designer dresses are suitable for all important events in life, which will stand out their owner from the crowd, attracting attention to themselves. Everyone can find something for themselves that will fit exactly to their tastes. Also on sale are casual dresses. Their variety is impressive, there are so many designs that are not only comfortable, but also stylish:
Change dresses. With them you will move much more easily. You can take the dress to work, and after work you can change and go for an evening stroll.
Long dresses. They allow you to look modest, but still as beautiful as possible, allowing freedom of movement. There are unique designs that will satisfy all your whims and accentuate your beauty.
Close-fitting dress will well show all the subtleties of the figure. It will give self-confidence. There is a very large assortment.
Skater dresses are not too long, fitted silhouette dresses.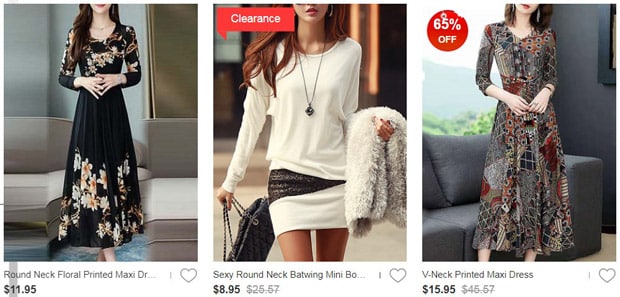 Outerwear
Sweaters, cardigans, pullovers, blouses are quite a voluminous category, which has a large assortment with embellishing collars, cuffs, ruffles, ruffles and jabots to emphasize the femininity and beauty of the owner. Types of t-shirts are very diverse: with short or long sleeves, there are even sleeveless. All in different styles, with different designs and an individual approach to each product.
Shoes
The site offers boots, sandals, sandals, sneakers, loafers and heels. There is a wide selection of all styles, materials and types of soles.
Casual wear
The store has a huge selection of jeans, leggings, pants, classic pants, jumpsuits, skirts for different generations and ages, for every taste and color.
Sportswear
To choose from, the online store provides a huge variety of sports products.
Coat
The company has different coats: summer, demi-season, winter, mass-produced, author's coats.
Jackets
On the site berrylook.com It is easy to find a variety of jackets in which you can look great even in cold weather. Jackets made of different materials: denim, leather, suede and other materials.
Jackets
For everyday work or business meetings the company provides its own unique jackets that will fit any dress code.
Vests and sleeveless jackets
For fall and spring, you can choose vests and sleeveless jackets as an additional accessory.
For men
In this section, men's shirts, jackets, coats, jackets, sweaters, sweatshirts, shorts are waiting for you. The site offers access to a huge number of things in different styles and designs, which will definitely stand out from the rest.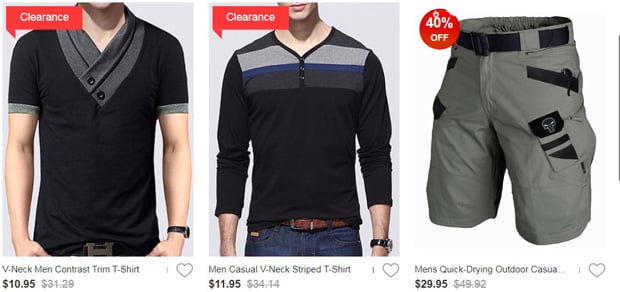 Accessories
Accessories can include hats, scarves, bags, necklaces, earrings, bracelets, purses, gloves and other products.
How do I find the right product at BerryLook?
Find the product you need on the site berrylook.com is not difficult. The entire assortment is divided into several categories, which we described above. Additionally, you can use the search bar at the top of the screen on the right if you know the exact name of the product or its part number.
Product card
By clicking on the image or name of the product, the site opens its card, where you can examine it in high-quality photos. In the card, you can select the quantity of the product, color and size of the selected product.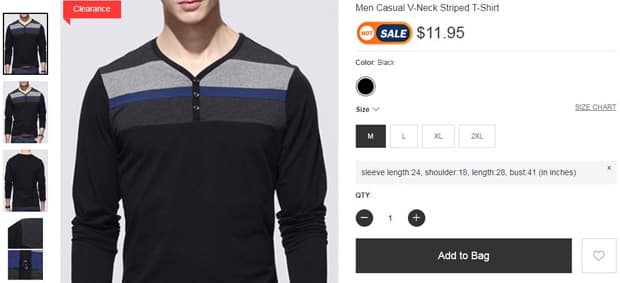 How do I order from BerryLook?
To buy something on the BerryLook website, choose an item in the catalog, go to its card, and then specify the number of items you need and click on the "add to bag" button. After these steps the item will go to your cart, from which you can proceed to checkout and payment for your order. Registration for the order is optional. It is enough to indicate your name, last name, email, country, address, city, zip code, phone number, and method of payment. If you are planning to buy regularly, it is recommended to register in order to save addresses and payment details in the system, which will allow you to make orders more quickly and comfortably.
How do I sign up for berrylook.com?
Registration is the easiest, you need to find the link "Login/Register" in the upper right part of the site, then you will see the line "New to Berrylook", where you need to enter your email and password. Then click on the "Sign up" button and registration will be complete. Once completed, you will be able to get a 5% or more discount coupon.

Personal Cabinet
The personal account on the site is very simple and contains a minimum of information.
My orders
This section will show you the items you have added to cart.
My Wishes
Here you will see a list of the things you like. In other words, these are your favorite products.
My coupon
A section dedicated to bonuses. All coupons that you have will be displayed here with a coupon code for future use.
Shipping address
Here is the address you gave when you bought the product, you can change the address if you want.
Change password
For security, you can change your password if necessary.
Contact Us
This item gives you the opportunity to contact the company if you have any questions or concerns.
How to place an order?
Ordering is done after adding an item to cart. Here you can apply a discount coupon code to reduce the final cost of the order. When placing the order it is necessary to specify the data: name, surname, e-mail, country, city, address, postal code of the delivery address and phone number. Next, you need to select the payment method and add a coupon, if available. Then click on the "Place order" button and enter the data of your card.

Additional features
There aren't a lot of extra features.
Size chart
A clothing size chart should be highlighted so that you can accurately find out your size if needed. Product size may vary from site to site.
Mobile application
The app is freely available for download from Play Market and is called "Blook Clothing Store". The program is easy to use and easy to navigate. You can click on the menu on the left and you will see categories and subcategories of products, which makes it much easier to find what you need.
Payment and delivery at BerryLook
Payment can be made in several ways: through payment systems Visa, Mastercard and PayPal. Normal shipping is within 7-15 business days, and fast shipping within 3-6 business days.
How do I pay for my order?
As mentioned above, the payment is made through bank cards Visa, Mastercard, Paypal. After selecting the goods you need to specify the method of payment choose Visa, Mastercard or pay through EPS Paypal. After you click on "Place order", then fill in the items "card number", the date of expiry of the card, the name of the owner and a secret code. Then click on the button "Make Payment".

Ways to deliver the product
Methods of sending goods by certain companies are not written, but the delivery and realization of the goods will be carried out depending on the choice of delivery method "normal delivery" 7-15 days or "fast" 3-6 working days.
Ways to return merchandise
The return of goods that do not fit for any reason is performed within 30 working days from the date of delivery. Items are accepted unused, undamaged and in their original packaging. Returns of the product are available to customers. Any product that has been used cannot be returned.
Bonuses at BerryLook
The online store uses several bonus programs to increase its appeal to the consumer and increase the loyalty of the latter. For example, on the site you can find products with discounts and use coupons. There is an affiliate program, thanks to which you can get a commission from sales by referring customers to berrylook.com through yourself.
Discounts
There is a system of discounts from 5 to 15% on purchases from 69 to $159.
Hot sale
Sale items with discounts up to 50%.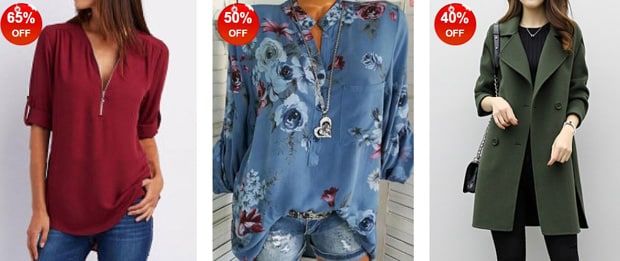 Tops on sale
The online store offers women's tops from the outgoing collection with discounts up to 70%.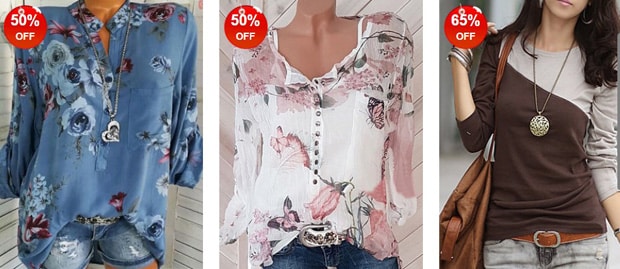 Seasonal discounts
Special offers up to 70% are also available for seasonal clothing items.

Quick offer
This section offers discounted price items with limited time discounts. You can save up to 70% of the initial amount.

Discount 5%
When making the first order for any amount, the store provides a 5 percent discount for all customers.
Halloween is coming
Another discount promotion. The description does not specify a specific number, but the maximum amount of discount we found is 65%. Also the end date of this promotion is not written.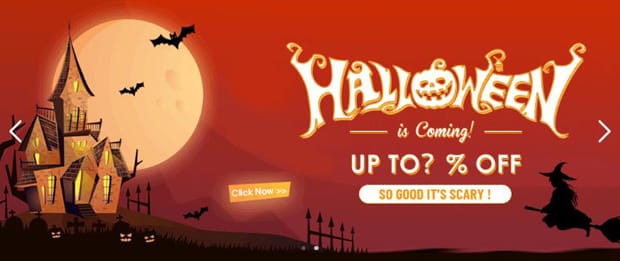 Referral program
With the affiliate program from Spa Networks, you can get rewards from 11.50 to 13.80% from an order paid for by a referral.
Complaints about BerryLook
If you have any problems or complaints about possible intellectual property rights infringement, you can go down to the "Intellectual Property Rights" section of the site and fill out a form accurately describing the infringement. You can also describe any other complaint there.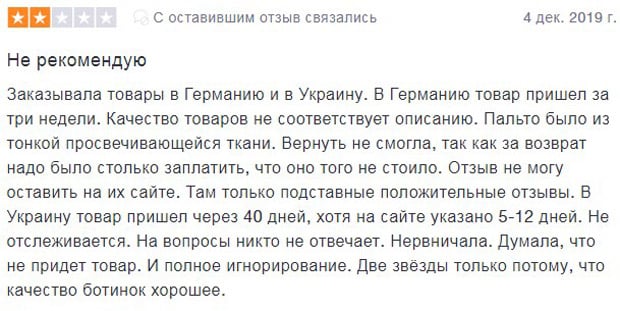 You can also get in touch via e-mail: [email protected] This email address is for intellectual property rights and legal questions only. Other inquiries may not get a response. Many users complain that they don't receive the product. Even if they do receive it, the product doesn't match the description and customers can't get a refund.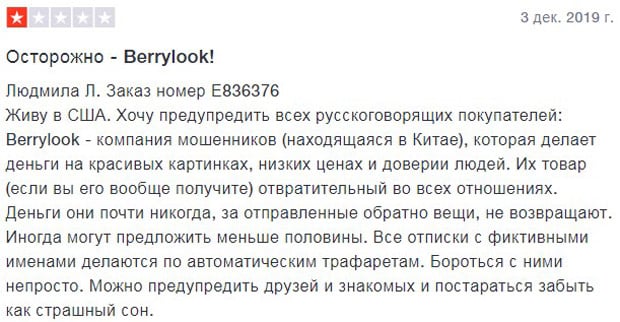 If there are reviews about BerryLook online store, we'll be sure to post on social media. Sign up so you don't miss anything!
Please keep yourself informed about news and complaints. We copy the most valuable information to social networks, so please sign up!
Supervisory authorities
BerryLook is owned by Sunjoy Technology (Hong Kong) Limited. The Chinese authorities are the only legitimate regulator.
Berrylook.com User Agreement
Go to "Privacy Policy" at the bottom of the home page and you can read the user's personal data policy. In the same document, there is also information about the buyer's actions in case of disputes. There are no provisions for payment or shipping; this information is located separately in the sections of the same name and is written for informational purposes.

The terms and definitions used on berrylook.com, the terms and conditions for processing personal data, and other information are also provided here. By submitting your personal information, you agree that BerryLook uses the collected data to fulfill our obligations to you and to provide you with the services you expect. They need your personal information for the following purposes:
Create a personal account on berrylook.com (your name and email address).
To process your orders (your name, address and bank details).
To be able to send text messages with delivery status notifications (your cell phone number).
To be able to send you marketing offers such as newsletters and their catalogs (your email address, your name).
To be able to contact you in case of any problems with delivery of your goods (phone number, address).
So they can respond to your inquiries and inform you of new or changed services (your email address).
The Company reserves the right to change this privacy policy, as well as any of its other policies or procedures regarding the processing of information collected through the site, without prior notice. You can determine the date on which this privacy policy was last reviewed by indicating the date at the top of this page.
Any changes to the privacy policy become effective when it is published online, accessible through the site. Use of the site after such changes signifies your agreement to the current revised policy. We recommend that you review the privacy policy periodically to make sure you are familiar with the latest version. The policy and privacy page was last updated on September 28, 2018.
Customer Service
There are several ways to get advice from representatives of the trading floor. It can be a feedback form or an email message. To contact the support team, you can go to the bottom of the page and select "contact us".
Is BerryLook a scam?
Many people complain that products from BerryLook do not receive, and even if they do, the product does not match the one presented on the pages of the online store, and consumers cannot get their money back. Another disadvantage is considered to be that it is impossible to trace the order. We recommend you to be careful with berrylook.com.
Conclusion
Marketplace BerryLook very large, with a wide range of merchandise available, where you can buy jackets, coats, t-shirts, boots, accessories, blouses, jeans and more. If you've shopped at this marketplace, leave a comment below our review so other readers can get to know berrylook.com better.
The company in the ratings
Activity
New

0

Resolved

0

Not resolved

0
New companies on the site