How to start earning in Forex from scratch
Is it possible to make money on multicurrency Forex market without start-up capital and experience? This is a question that is often asked. And there is no exact answer. What do inexperienced traders need more? Luck or theoretical knowledge? What to rely on: a gut feeling or analysis data? The answers to these important questions can be found in our article.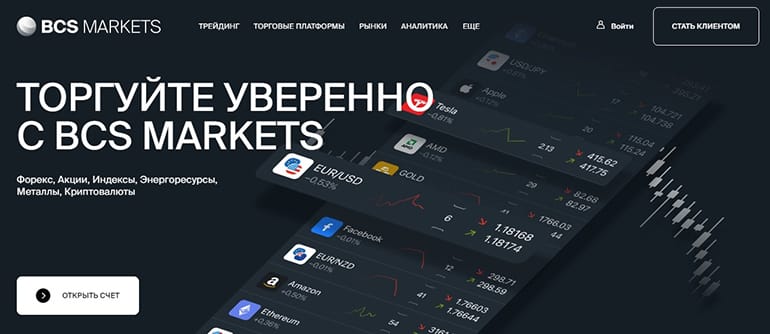 What do beginners need to know?
In a beginner's portfolio must be:
proven forex broker with a terminal;
start-up capital;
account and strategy;
knowledge and free time;
Technical skills for working with trading programs.
New brokerage platforms for trading open almost every year, and it is difficult for a beginner to immediately understand who to choose (Forex trading training). Even banks, which are also involved in Forex trading, open their own brokerage platforms and accounts. Top forex brokerage platforms:
Forex brokers The best and most commonly used systems today are MetaTrader 5 and MetaTrader 4. Read more about how the exchange software works below.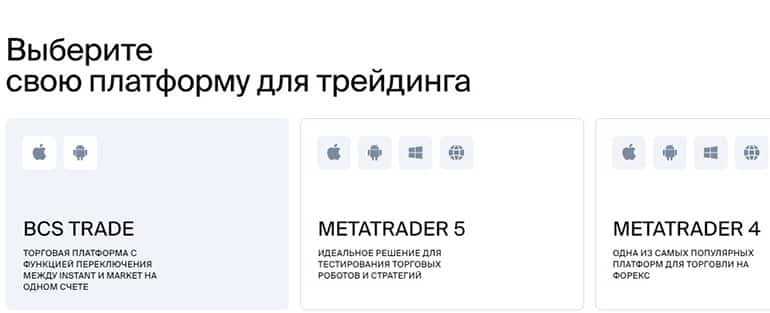 When choosing a site, it is important to pay attention to the following characteristics:
licenses, official documents of the company;
reputation;
quality of work (order execution, feedback, forum);
trading conditions (number of accounts on the exchange);
programs, mobile versions;
number of currency pairs;
leverage;
the work of technical support and security (terms of deposit and withdrawal, verification).
Having chosen Forex as a market to make money, you are most likely familiar with the main rules, strategies and concepts. The main asset on the financial market Forex, is a "currency pair". Roughly speaking, on one side is the currency that one wants to buy, and on the other side is the currency that one buys first. Before the start of the work user chooses the currency pairs on his own. And always one currency on the market acts as a commodity and the other as a means of payment (The whole truth about forex).
Top 3 best forex brokers: test their terminals
This is a classic strategy of any market: buy low, sell high, but transactions are made in both directions: you can buy assets when the price is falling. And some time after the rise in the rate to sell: exchange currency when the price is at its maximum. Immediately buy more units after a price drop, if analysts and forecasts say the price will rise again.
What helps you to enter the Forex financial market and start trading is leverage. Additional capital, which is given by a forex broker so that the volume of a deal becomes larger than the amount you have on deposit. The lot price of a trade can be quite high, so you can't do without leverage. Leverage is usually 1 to 100. When choosing a management company, pay attention to the leverage size, it will affect the ability to trade. Before you start, keep in mind the study and practice. Brokers (many for free) offer an introductory online course and read articles to learn how to trade. By taking them, you can learn about forex signals and indicators, strategiesThe following are some of the most important features of the program.
A bit of theory
Multicurrency Forex market is not a new invention. The exchange opened in 1976, when countries switched to market regulation of national currency prices. Briefly about the mechanism of work: there is an interbank exchange of world currencies at free prices, so the quotes on the platform are formed without fixed values and restrictions.
Participants in the financial market Forex: central banks, individuals, commercial financial institutions, financial funds, investors. A whole industry is developing around Forex. Software for terminals and mobile applications is being written, millions of web-sites are operating, codes for trading automation are being created. The list of Forex principles is long, but if we highlight the main important points:
Spontaneity, but systematic: A volatile price for currency assets is formed spontaneously. Demand, supply, economic situation, investor and commercial trends matter. Natural disasters, climate change and wars can (and often do) affect the price. There is a rule of thumb: even a sharply soaring currency price returns to its average value after a while.
High liquidity. There will always be a buyer for whom the set price of the asset will be profitable.
Maneuverability. Virtually instantaneous opening and closing of trades, execution of orders, huge masses of money from players who are constantly on the move in different directions.
Forex operates on a five-day work week schedule, but here the difference in time zones, which gives a time limit for transactions, shifting the boundaries of the calendar week, will help. Leverage is not a gift; if you lose, the loss of money can be large. But it is thanks to the work of proven partners, Forex gives the opportunity to earn even with minimal investments. There are published examples and articles when lucky speculators raised capital with $100 although luck certainly played a big role here, so sometimes you need to rely on your own intuition and see what happens next, but do not remove the data on the trading terminal from your desktop signals and indicators.
Trader's Guide
It will be useful for beginners to know the basic concepts of Forex trading:
Trading signal - a small message that the bot sends from the platform, with the necessary information to conclude a transaction. For example, when the price of the selected asset reaches a predetermined level.
Strategy - essentially a way of trading. Each speculator has his own strategy.
Forex Advisor - program or script, the main task of which, automatic trading without the participation of the user. There are paid or free. Many sites have specialists who can program the advisor for a specific order or purpose. The difficulty in working with such programs, as well as with trading robots is that the electronic assistant does not reset the deposit, following the specified variables. Advisors are divided by time of work, type of transactions or number of transactions.
Dealing desk - can be safely translated as a playing field. The platform itself, on which forex brokers and traders interact. Training and analysis before entering real trading.
Digital Options - not an asset, the usual Forex currency pair, but a contact on the action that can happen to it. For example, the user bets on how the price of USD/EUR will change at a certain time interval.
SWAP - useful to know when opening a deposit. At the end of the trading day the transaction is carried over to the next day. In this case, the trader pays a commission for transferring the transaction, a swap. That's why it's better to choose swap-free accounts, where the commission is fixed.
Stop Loss - an order that limits losses by automatically closing the trade when the price of the asset reaches a predetermined level.
Take Profit - The same restriction, but already on the profit. Automatically gives a command to close the deal when receiving the maximum (predetermined by asset) profit. Thus, it is possible to get a profit and not to risk further, insuring yourself against loss of the deposit.
Having chosen a platform, a terminal and passed the necessary verification, all that remains is to choose an account and make a deposit. To begin with almost all companies offer to try your hand at demo account. According to the registration mechanism, it is a regular account, but the capital is virtual. By training and making transactions, a beginner does not lose anything, but he will not be able to withdraw the earned money from the exchange. It's better to move steadily and pass from training, articles, and demo account to a mini or cent account. On them, you can sharpen your strategies and figure out how you want to trade further. In this case, the price of real transactions will not hit the deposit so hard in case of a loss. It's easy to open a real forex account:
Step 1: Choose an intermediary.
Step 2: Register.
Step 3. go through verification (documents, passport or ID card, photos or company's founding documents will be required if the trader is a legal entity).
When registering at the exchange, you choose the category of real trading account: NDD, ECN-account, cent, no-swap, standard and other options. It is possible to work directly with a Forex broker or in partnership by opening a PAMM-account, investing in the work of other users. After opening an account, the trader has other tools for trading.
Forex Strategies
Forex Strategies many. One of the most famous: scalping. The rapid closing of the order after receiving even a small profit. Using this strategy, it is possible to close dozens of orders in a day, albeit with small, but profits.
The market operates around the clock, but distinguish between strategies that work only on daily charts, for example, "Fishing.". Trading is conducted in the direction of the trend, this mechanism can be interesting for a beginner, you do not need to be constantly at the terminal. After the analysis, the trend line breakdown indicators are set. From them, a trading strategy is built on the rise and fall of the price, to work on such an algorithm fit trading robots.
"Surfing.": Another way of trading Forex. Moving average variable indicators with periods of 20 pips are used to work effectively. The method of construction is chosen by the minimum and maximum price. Thus, a channel is obtained: signals to buy come as soon as the price has risen above this channel, and if the channel prices have fallen, then it remains to wait for the formation of the signal in favor of sales.
Keeping an eye on trading signals, the trader understands when to open or close a trade, whether to repeat the work of other speculators or to buy a trading robot, which will follow to give a signal to close the trade. Signals are recommendations to open or close a trade formed on the basis of the type of asset, price or time on the breakout line. That's why even experienced traders open cent accounts to see if a new trading option will work for them. The trades that are made in the currency market are also different and this should be kept in mind before proceeding.
Speculative transactionsThe following are some of the most important transactions: they allow you to steadily receive a relatively large income from assets. In order to work with such deals, you need to analyze and keep abreast not only of the market situation, but also monitor the political situation in the world, keep an economic calendar, marking important events, such as the change of government.
Regulatory. Such transactions are most often carried out by central banks of different countries. There are trading, hedging and other types of transactions. Large financial organizations work in Forex market as well as private investors and traders. Read more about trading methods in the articles on our site.
Trading Tools
A little more about the tools you might need when trading. If you are planning a long and successful trading, you need to make an economic calendar, a typical aggregator of financial events that can affect the prices of the assets of interest will do. The longer and deeper is the work on Forex, the more statistics will be in the calendar. Such programs do not have to be written by yourself. There are analytics compilations loaded on the Internet that include reports: data on unemployment, analytics on the influence of political events on the prices of national currencies, and other variables.
Analytics and statistics: making charts of price changes, the impact of instruments, the pros of different strategies, all this is better to bring to the system, on the basis of which it will be possible, in the future, to see what actions are most effective. Each trader makes charts independently on the basis of experience, financial articles and analytics.
Copying transactions. This is not blindly copying the behavior of experienced traders. Many offer copy trades with consistent winning statistics, the ability to calculate optimal entry or exit points, and other variables to help copy the strategy and make it more profitable by refining it.
Points Calculator: A mechanism that allows you to calculate the pip price amount, taking into account the size of the position. The classic calculator program displays the value of the pip price for a specified currency pair. For the initial calculation: standard lot 100,000 units, mini lot 10,000 units, micro lot 1,000 units. Available on many platforms, the trader will need to add position definition, currency pair, amount of currency on deposit, deal size, leverage parameters.
Currency correlation tools can be found on the websites of online brokers most often, for free. Can be positive or negative. According to the system are often noticeable in some currency pairs more than in others. For example, the Swiss franc usually has a positive correlation with the euro, respectively, the dollar/franc pair will have an inverse correlation with the euro/dollar pair. Two currency pairs are moving in opposite directions. The correlation of each currency against other assets is calculated for one or more historical periods. The data is placed in tables, marked with different colors. Where one color is direct and the other is inverse correlation.
Trade terminals
The main technical tool. The terminal should be compatible with a forex broker, display all the statistics on currency pairs, show real-time trading charts. In addition, it should have an automatic trading function. MetaTrader 5, the favorite system of online brokers, is installed free of charge. Desktop and mobile versions are available. Services: virtual hosting, marketplace for trading signals, indicators or bots, freelance exchange, where they sell services for writing programs for analytics or trading automation.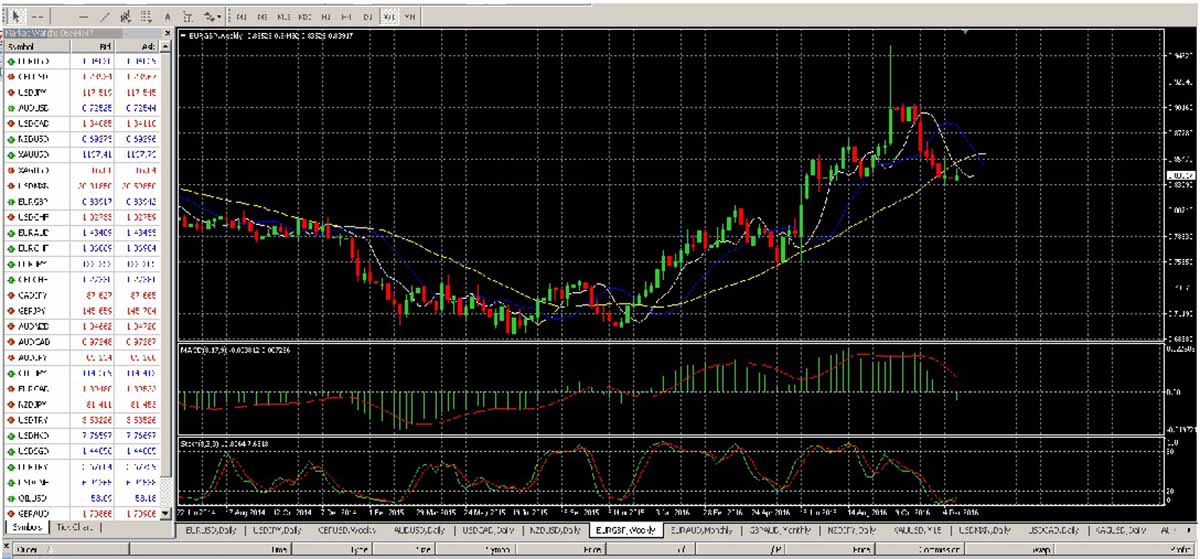 Comparison of brokerage spreads
Spread is the saved difference between the best bid and ask prices. Spread analysis will allow the trader to make a selection on a currency pair in order to see which forex brokers offer the best bids. The system's services include automatic checking and saving of analytics.
Trading activity or volatility in Forex is no less important components for effective trading in the selected financial instrument. Volatility calculators are used to determine them. This tool divides the historical volatility into different time periods: week, month, year. A useful feature for analytics and determining the best price. Each trader collects a base of tools with which to set up the optimal trading mode, choose a strategy or decide to change the market.
How to earn from scratch on Forex?
There are a few steps that will help newcomers as they begin their journey:
Step 1: Patience. The market does not like fuss, although it is constantly in motion.
Step 2: Watch the trading day. Remember that if a trade is not a one-day trade, there will be a fee to carry it over to the next day. Losses are possible, and currency assets, even if they fall or rise in value, return to the average value, it is the law of the market.
Step 3: Watch the analytics. There are mistakes, as, for example, inexperienced traders decide that it is easier to work intraday (to conclude transactions with a short time period, within one day). In fact, with such trading scheme, there are much more variables and it is faster to burn out or lose deposit without experience. Be sure to read several articles and go through training before working.
The pluses of Forex trading:
start even with a minimum investment and the ability to start earning even with a small deposit;
You can work with the system from anywhere, a fast Internet connection is sufficient;
trading on the multicurrency exchange is profitable and interesting.
Cons:
emotional stress, the account balance is changing, there are constant shake-ups, so it's better to try it on demo and micro accounts to see if it suits you;
None of the strategies guarantees a permanent income;
high risks of loss of investments, it is logical that where there is an opportunity to make money, you can quickly lose everything.
You don't have to study trading for a long time to make a profit. You can study, study articles and at the same time work in practice, applying the obtained knowledge. We have just scratched the surface, outlining the points at which trading begins, but it is already clear that the work in the market is a system and a painstaking work. With each step traders dive deeper, make partnerships, learn new technologies, analyze old strategies.
It's important to understand that everyone can trade on Forex. But before you start working you need to prepare thoroughly, study a lot of thematic materials, read articles on the subject. This will help to make the right predictions, increasing the profitability of transactions. If you read just a couple of articles and start trading, the risk of losing capital is high. It is important to know that Forex trades are usually made for large sums, which may not be at the personal disposal of traders. In such situations, resorted to the help of an intermediary company - a broker, providing leverage. In this case, before making the deal, the trader will need to coordinate it with the broker.