Deposit acceleration: 3 strategies
To start with the fact that the acceleration of the deposit with minimum amounts when trading
binary options
It's not the easiest thing to do, especially for beginners, but there are several effective methods that allow you to profit from the minimum amount. And the first one is money management.
Top 5 best binary options brokers
Correct use of money management
With a small amount in the account you need to work not exactly the same way as with a large deposit. Of course, this does not mean that having a large amount in the account, everything will work out at once. Theoretically, when using money management With a deposit of 1,000 rubles, the net profit for the month could be 6,000 rubles. This is pretty good, considering that these are average values, the amount may be higher. So, the trading plan in our case will look as follows:
Deposit: 1000 rubles.
Amount of each transaction: 60 rubles (6% of the entire deposit).
The number of deals closed in the plus (per day): 5 (the yield of each not lower than 80%).
Net income per day: 48x5 = 240 rubles (earnings for 1 day).
Number of reserve deals: 16.
Trading method: fixed (the amount of each transaction does not exceed 60 rubles).
Monthly income: 6,000 rubles (including weekends and trades closed in the negative).
In principle, this plan can be adjusted for any existing deposit. As an example we can take a BO broker Quotex. The minimum transaction amount here is 50 rubles, we'll put up 60. The type is "fixed", this is important, no floating, Martingale, etc. As for the yield per day: 240 rubles for someone will seem like a minnow, but for someone it will be a very good result. The number of reserved transactions is 16, ie chipping away minus can be easy. There is nothing complicated, it is enough to apply this scheme for each trading session.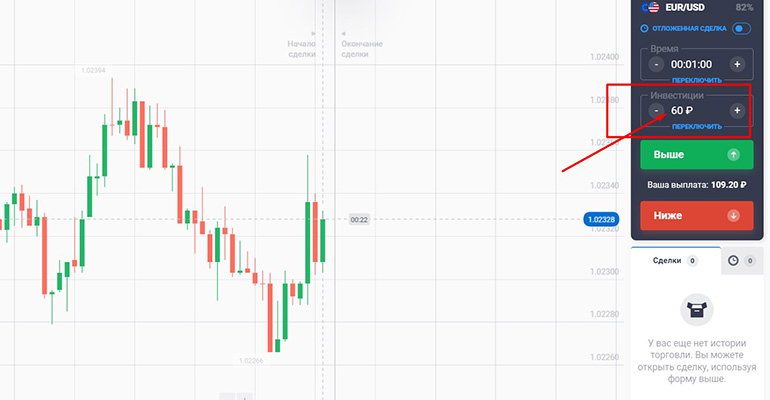 Also separately it is necessary to add about deals, which were in deficit. To repel them, it is recommended to use a separate day. I.e. for example for one day you had 6 unsuccessful transactions, the amount of loss is about 300-400 rubles. This amount should be recouped on the next day, so tomorrow you are engaged only in order to get a larger amount than you lost today. A week will be enough for a maximum of two days to cover all trades that went into deficit.
Strategy #1
First, you need to go to the website TradingViewIt is a very convenient platform where you can analyze different currency pairs. Choose the standard currency pair EUR/USD, forex source FXCM.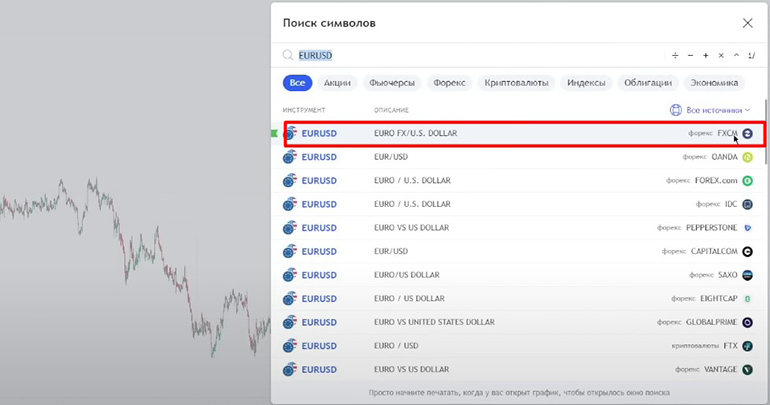 This is done to make quotes converge (they converge at Quotex and FXCM). Then go to indicators and search for "scalp pro".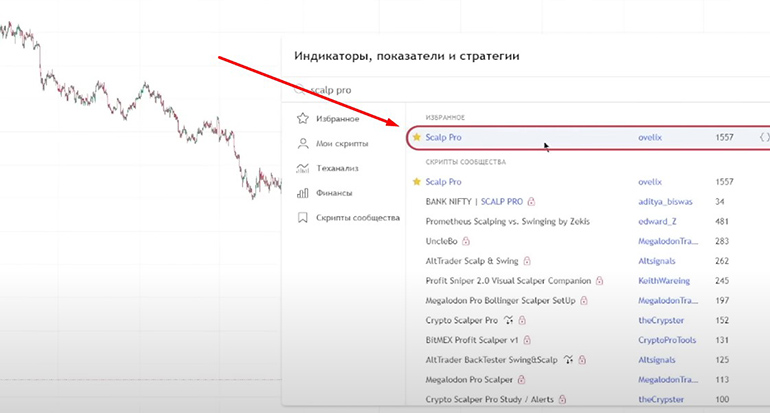 Click on it, and the necessary indicator is displayed on the screen. This particular tool was chosen because it is very simple and is ideal for beginners.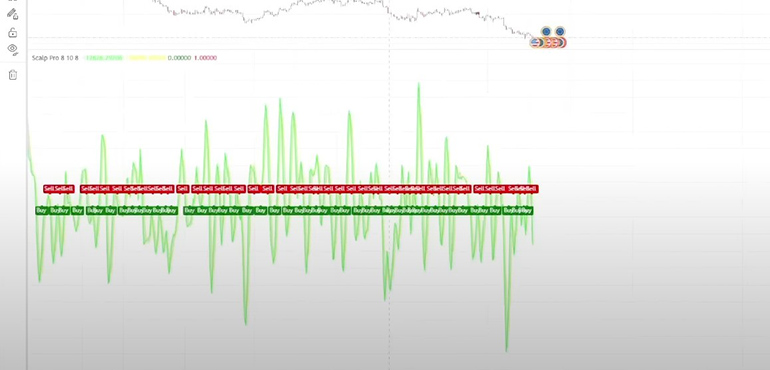 All we have to do is wait for Buy or Sell signals. Accordingly, when they appear, you should make a buy or sell bet in the Quotex terminal.



Many people may have a question: what time frame should I choose? This is also quite simple, the time frame set in TradingView should be the same for deals on Quotex. This is very simple, the beginners need: if there is a buy signal, buy, if there is a sell signal, sell. This indicator shows itself well on timeframes no higher than 10 - 15 minutes.
Strategy No. 2
This method is even simpler: we trade along the trend (on the Keltner Channel). Here it is also worth mentioning that even experienced traders do not actually have dozens or hundreds of different tricky strategies. It is not so, they as well as beginners use simple and clear strategies.
Important rule: Instead of analyzing a complex market situation that you can't predict correctly, take the time to see a simple and most importantly understandable to you.
In the indicators panel, you should open the "Keltner Channels". It creates dynamic resistance and support levels.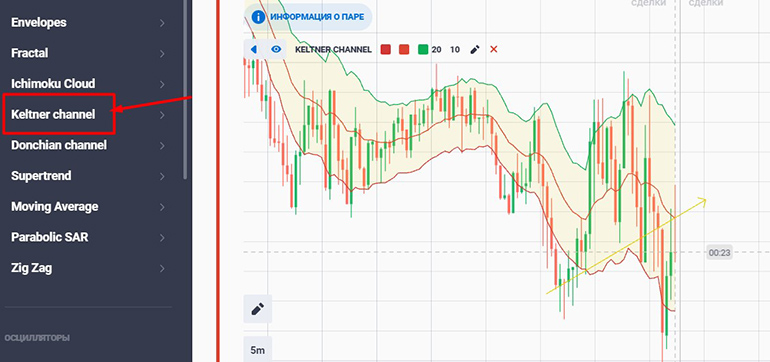 Trades should be placed inside the channel, not outside of it. If the price is traded inside the channel, trades are placed from the support level to resistance and vice versa. Everything is also quite simple and clear
Strategy #3.
The third strategy is a combination of Keltner and Scalp Pro channels. We first look at buy or sell signals in TradingView, and then compare with the situation in the Keltner channels. If we see, for example, a buy signal and the Quotex chart clearly identifies a rising trend, then we open a trade.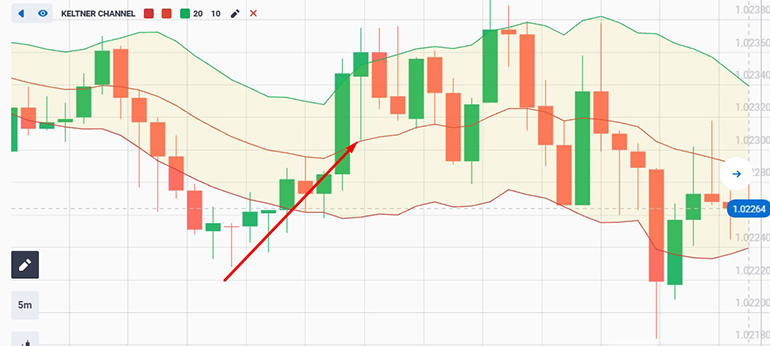 Conclusion
The strategies presented above are elementary and very simple. You can use them and really make money. Remember: the minimum deposit is not a sentence, you can really make it up with a competent approach and patience. Use these methods, make money and, most importantly, have fun with trading.