The Most Effective Indicators for Trading
At the moment the market trading asset can be predicted through an innumerable number of technical indicators. With their help even a beginner trader can get a signal about change of situation on the market, and open a deal at the right time. However, not all indicators are equally effective, or rather, not all are suitable for use in the futures market.

In our article, we will tell you only about those indicators that can help you get the best results.
What are indicators
So, it is nothing but a mathematical program that works on the evaluation of the market over a certain time interval. That is, it is not an artificial intelligence, from which one should expect miracles, but an ordinary arithmetic formula, looped and automated in a program. Each indicator has a certain pattern embedded in its work, which it calculates from the previous and current market indicators.
What are the indicators
All indicators are classified into lagging and leading indicators according to their principle of operation. As a rule, all trend analysis tools are lagging ones, and most of the leading ones are oscillators. And the point here is not that the lagging ones work badly, and the leading ones work well - both give excellent results if approached correctly. The point is simply in the mechanism of their work and the way they evaluate market data. Let's look at each type of indicator.
Leading indicators
To this class of indicators, as stated, can be attributed almost all oscillators, which are based on RSI, Stochastic or CCI. Each oscillator has its own window on the chart with a scale and moving muwings, which move relative to certain levels. In their work such indicators take into account two states of the market - when it is overbought and when it is oversold.
Each of these leading oscillators differs in efficiency under certain market conditions and in combinations with other means of analysis. To let you see how these leading oscillators look like, let's use the platform Binomo (bonus 100% to deposit by promo code REVIEWEEK100 - Activate):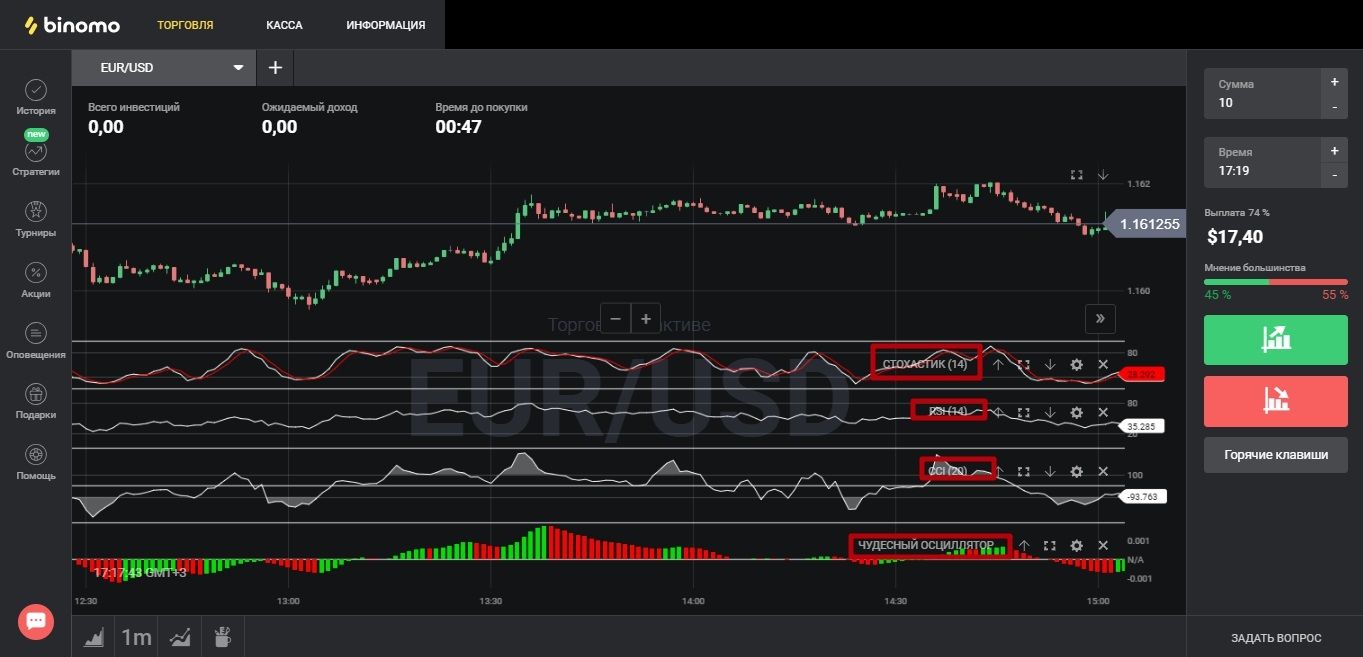 Indicators of lagging type
These indicators build their signals on the historical indicators of the market of a certain period of time. Certainly, they work slower than oscillators, but due to this principle of work with their help it is possible to determine the moment of a new trend emergence.
The most popular today are: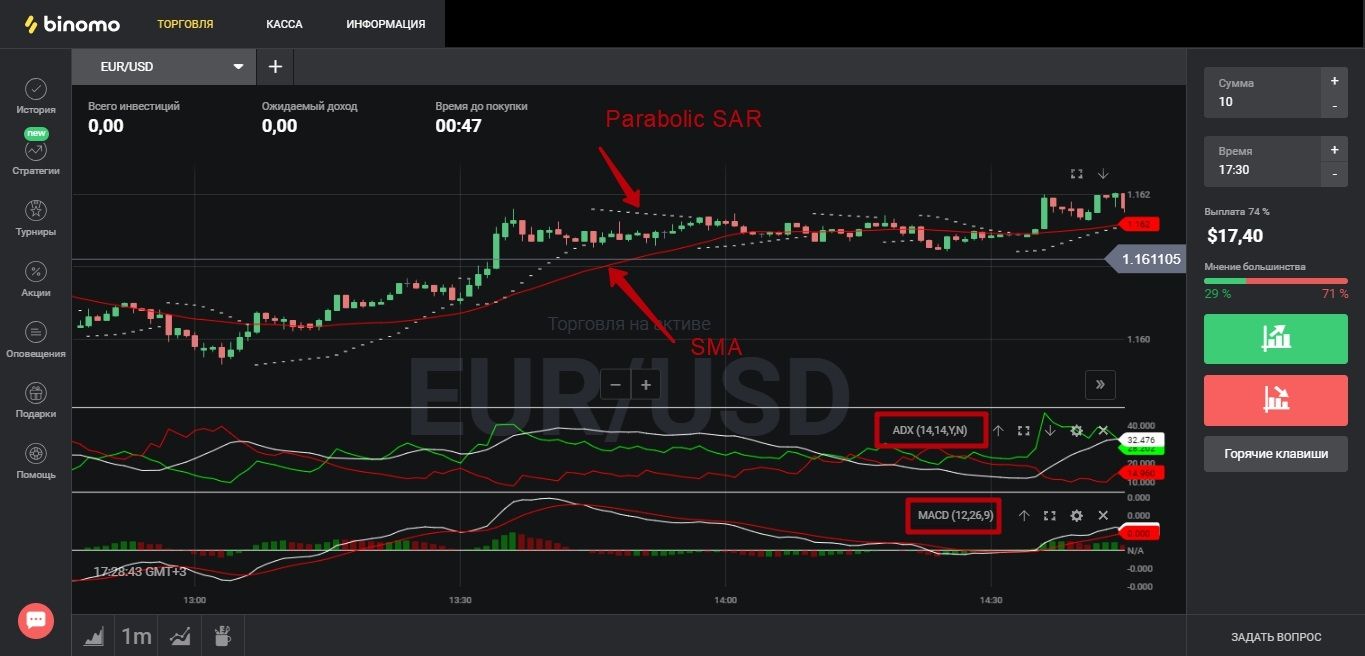 Using these indicators, you can create all kinds of trading strategies on the chart, so all you need to do is to study the features of each technical means, or find a ready-made strategy with a combination of the above mentioned indicators.