Term Contracts - Why and Who Needs Them?
You are wondering why and who needs contracts with an adjustable period of validity - binary options? There are many participants in trading on the financial market. They are both traders and trading platformsand all sorts of speculators and gamblers.

And, of course, it is necessary to remember that futures trading positions are a serious exchange instrument, which is used on the world floors. Each trading participant has his own goals, the analysis of which will allow to answer this, quite rhetorical question.
Why do financial speculators need futures contracts?
In the late 1970s, a currency exchange was created for ordinary investors forex marketwhich allowed for investments and transactions in currencies. Today the turnover of this platform is 5.1 trillion U.S. dollars a day, and according to the most conservative estimates of experts, in 2020 the turnover will exceed 10 trillion a day.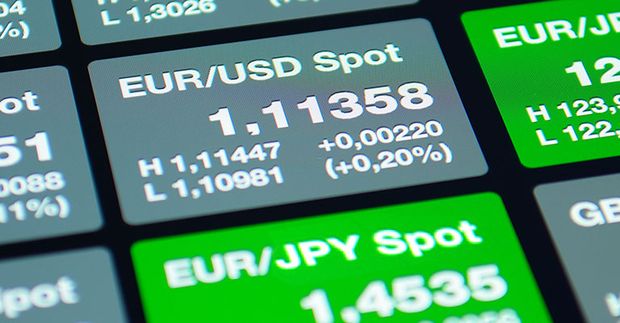 The Forex market came to us in the early 2000s, after which investors had the opportunity to earn in the online mode, and only since 2011 in Runet began to appear platforms, which offered as a trading tool some new contracts, in which the time of work is set by the trader. The question immediately arises - why? There is a long-proven variant and there is no need in a new instrument. To answer the question why traders need such type of contracts, you need to compare the processes making profits on forex and in forward trading.
Which is better?
So, what happens on Forex when a trader wants to make a profit? Let's say there is a certain currency pair - one goes up in price against the other. If the trader can predict such change in the value of the asset, he buys a lot. The main disadvantage of Forex is the volume of trade - here the minimum lot is 100000 dollars, if this is the currency in question. You have to agree that the risk is huge.
Of course, it is not necessary to invest hundreds of thousands in a contract, because brokers offer the so-called leverage. It means that investor trades not at the expense of his own money, but uses borrowed funds. Thus, the possibility of losing the trading capital increases significantly. Despite the fact that forex platforms offer start-up deposits from 1-10$, industry experts recommend using a capital of a few thousand dollars. Only in this way one can count on a normal level of profit.
On the futures market, you can also start with 10 USD, and in some cases, it is quite enough. For trading operations to bring substantial income, $200-300 initial investment is sufficient.
The advantage of futures contracts - the minimum start-up capital
Now let's talk about the trading profit waiting period. In the Forex market, in order to make a profit, an investor must wait for an indefinite period of time, during which the price will pass the necessary number of points - this period is sometimes even counted in years. In the futures trading everything is easier - there is a fixed time range, which can range from 60 seconds to several days.
The next advantage is the speed of profit
The most important advantage of futures positions is the absence of commissions, swaps, profit levels and stop-losses. And, of course, the most simplified algorithm of work in the market, which can be quickly mastered by a non-professional trader. Caution - do not confuse the algorithm of futures contracts with the work of classical trading instruments - it is not the same, although market analysis in all variants has the same forms and approaches.
Now the answer to our rhetorical question becomes quite logical - futures contracts provide online investors with a number of undeniable advantages and offer the easiest mode of working with financial assets. Many seek quick profits, others cannot risk large sums, others simply cannot understand the processes of Forex, and futures trading positions in this case become a profitable alternative.
Trading - why do "players" need it?
Undoubtedly, if we set aside the issue of market analysis and consider trading as a simple divination, then the work on the futures market can be compared with gambling. There is both adrenaline and a certain level of probability of income and risks. Many "players" due to lack of knowledge conduct operations at random. The probability of making a profit in any case is 50/50. Only this mode can be called a game.
We certainly can't forbid you to play in the market, but just think - a few minutes of reflection and a certain set of analysis tools can significantly change everything and the profit, which you see as just a nice bonus, will have a stable growth rate.
So, futures contracts are necessary for ordinary investors to be able to join financial activities with minimal capital. Now let us analyze another pressing problem.
Why do we need trading platforms?
Every new market participant asks himself this question. Why do you need an intermediary if there are global exchanges that do not cheat, and the transparency of transactions is monitored by a hundred organizations. The whole problem is access to real exchange platforms - here is their main list:
Options trading platforms SWOE (cboe.com) and Cantor Exchange (cantorexchange.com) work only with customers from the U.S.
Start-up investments are simply exorbitant for a simple inverter - from 10,000 dollars
Here we use the direct mode of trading, not positions on the price difference, so all the processes are much more complicated
Thus, even with the necessary amount of money, investors from the CIS are not available to the real futures market. We can be satisfied only with the national exchange platform, but it offers vanilla-type, electronic contracts.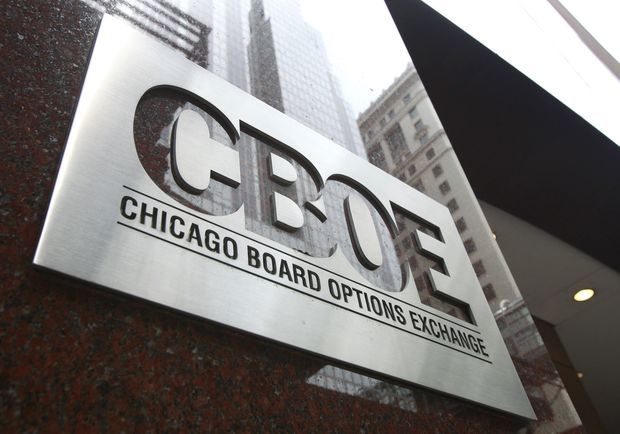 Therefore, the question of cooperation with "platform-cookies" is not a right of choice, but a technical necessity. And again the rhetorical question - then why get into this type of trading at all, if the platform has more opportunities to screw you than to give you an income? The answer: if the company does not put a contract on the market, it does not mean that you will necessarily be cheated. Here at the forefront is the question of choosing the right trading partner. For example, a company Binomo (bonus 100% to deposit by promo code REVIEWEEK100 - Activate) - one of the market leaders and a professional platform always makes settlements with clients, and offers the most favorable trading conditions both financially and technically.
That's the end of the story. The task of our material is to reveal the aspects of futures trading, which few people remember, especially in advertising articles praising this amazing tool. We hope that our material will be useful to you.