Rating of Cryptocurrency Exchanges in 2020
Cryptoexchangers - are services through which users exchange cryptocurrencies among themselves and cryptocurrencies for fiat currency (cryptocurrency trading). There are a lot of such services on the Internet, but not all of them are of high quality and safe. Let's try to make a rating of cryptocurrency exchangers 2020, which have a positive reputation and have few negative reviews.
Criteria for choosing a cryptocurrency exchanger
A quality exchanger must meet the following basic criteria for evaluation:
Uninterrupted operation, for at least 1 year (and preferably much longer) without a lot of negative feedback;
A lot of positive customer feedback;
The greater the amount of reserves, the better, for example, from 100 thousand dollars;
The exchanger must be open 24 hours a day;
It is desirable that the exchanger was automatic or semi-automatic;
Customer service should be friendly and available around the clock.
This does not mean that the exchanger, which does not fully meet these criteria will be bad, but it is better to trust your money to the exchanger, which has everything you need. However, you need to pay attention to new exchangers. Because the field of money exchange is progressing rapidly, and the new service may be faster. Although there is no need to rush to change the old reliable service for a new one.
Rating of cryptocurrency exchangers in 2020
The functionality of exchange services from the top list does not differ much. They compete with each other mainly by the size of the exchange rate, transaction speed, customer loyalty programs, and minimum withdrawal amounts.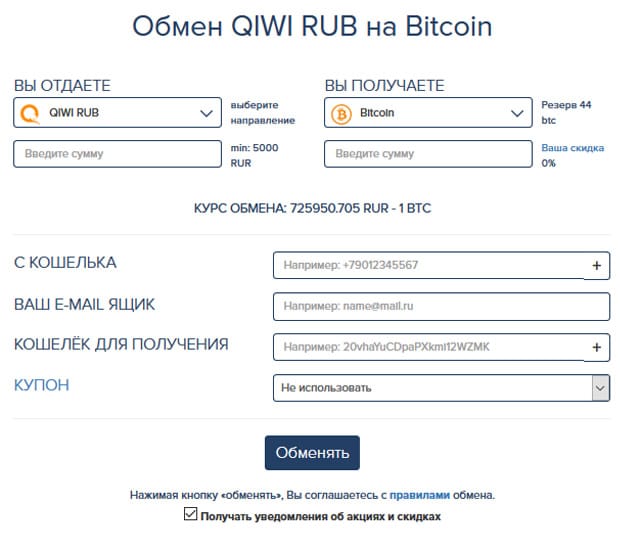 Image. 1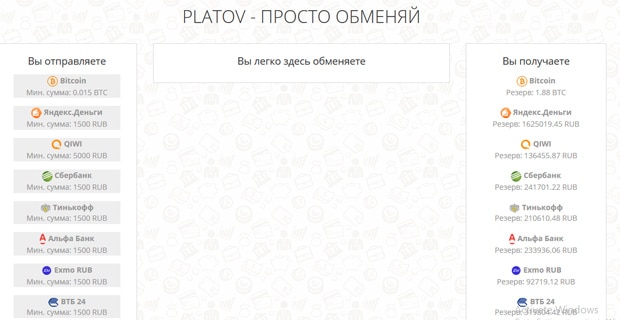 Image. 2
Note in the ranking a number of other services:
A few words about some of the nuances of exchangers. Currency exchange can be done in manual mode. That is, the user enters his data, which are not recorded, and at the next transaction will need to enter the data again. Information is checked by the operator in manual mode, and if all the data is correct, the transaction is performed.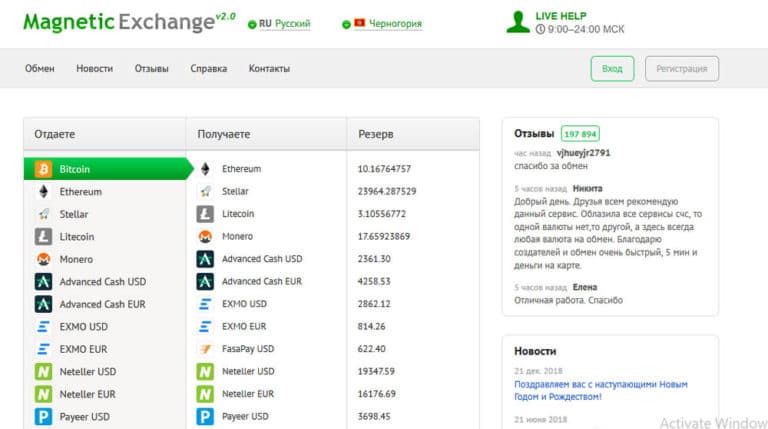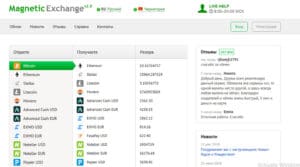 Image. 3
As a rule, transactions in manual mode take longer than in semi-automatic and automatic modes, but some users prefer it because they feel more comfortable interacting with a "live person". However, the probability of errors in the manual mode is much higher. In the semi-automatic exchanger transaction data is also checked manually, but the payment is made by the system. In this mode, the transaction is usually faster than in manual mode, but also depends on how busy the exchanger is. An exchanger working in automatic mode performs transactions the fastest. Verification of payment data and the exchange itself is done automatically and within seconds, but not always.
In all cases, it is important that the support service of the exchanger is available at all times and can answer questions in case of difficulty. Most often there are problems with transaction delays, which arise, in most cases, not due to the fault of exchangers, but because of the influx of those wishing to exchange. This usually happens during periods of cryptocurrency price fluctuations, when there are many people who want to cash out cryptocurrencies at once (The whole truth about cryptocurrency). You should also pay attention to the number of cryptocurrency transaction confirmations that are required to transfer bitcoins to fiat.