What to Trade on the Futures Market?
In proceeding to contract trading with a regulated period of work in the market, every investor faces a dilemma - which instrument to choose as a valuation, i.e. what asset quotations are more effective for this type of trading. There are a lot of indicators that have a great influence on the final result of trader's work - from the amount of premium on the profitable position to the predictability of the asset's market.

We propose to understand what the futures market offers us in terms of the choice of trading instruments and what assets are the most effective for working with contracts with a limited range of work.
So, starting with a performance analysis trading assets on the futures market it is worth noting that this type of contract allows any available asset to be used as a trading instrument. Everything is explained very simply - the algorithm of a futures contract, where the main condition for a positive result is the correct determination of the vector of price movement of a particular asset, allows you to work with any type of trading assets, liquidity quotes of which are available to the trader in the trading platform.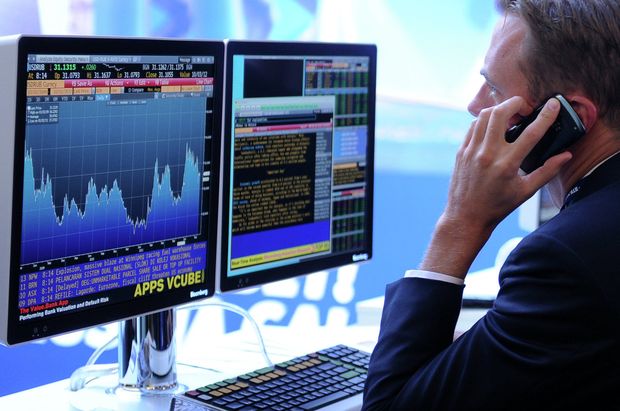 At the moment. trading brokers futures contracts provide access to a very wide range of assets. The professional community distinguishes between the following groups of trading instruments:
Each of the above asset types for futures trading has its own advantages and disadvantages that every trader should know. In general, experienced investors can make a profit on any asset - the question here is not so much about the effectiveness of the trading instrument itself, but rather about choosing a working strategyThe analysis of the performance of an instrument through the prism of your market analysis system and, of course, your own preferences and trading plan. Therefore, when choosing an asset for trading, you need to analyze the effectiveness of the tool through the prism of your market analysis system and, of course, your own preferences and trading plan. We suggest briefly analyzing each asset separately and identifying the range of effective analysis approaches that bring maximum results.
Fixed-term contracts on shares
Financial market specialists consider this type of assets as the most effective and profitable tool for investment. This is due to the wide range of company shares (Tesla, Intel, Citigroup, Twitter, Nike, Coca-Cola and others), as well as steady trends, which are demonstrated by quotations of these assets. But for futures trading there is absolutely no need to make long-term investments, therefore, stocks are not too popular in this direction of investment. In addition, fixed-term contracts on stocks offer small premiums - up to 65% on average. But despite this, stocks can be an excellent tool for making money, as they offer a high level of predictability of their quotes.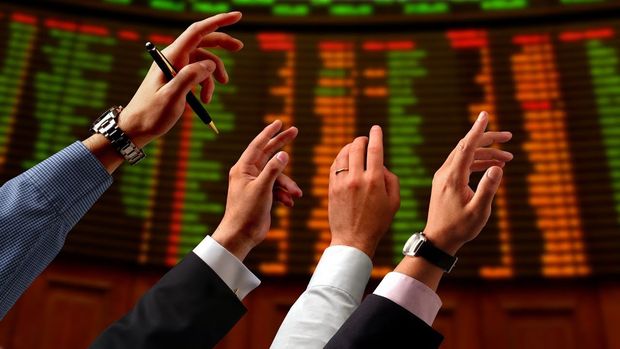 In terms of choosing strategies to evaluate such assets, simple techniques are recommended - trading in price channels (based on the fractal channel, on the MFI in the Keltner channel, scalping in the night channel, channel break and others), indicator systems based on the calculation of Fibonacci levels And of course, news trading - these assets react strongly to the release of statistics on the work of the companies of the issuers!
Raw materials as a tool for futures trading
Commodity assets are a more popular asset for futures trading: here we see higher premiums on contracts - up to 80%, which gives the opportunity to earn more. In addition, sharp fluctuations in the price of oil, which have been observed over the past few years, have added to the popularity of these assets. It is the high volatility of the tool that makes it effective for futures trading. As for the choice of the working system of analysis, here we can offer the news strategy as the most profitable. Commodity assets perfectly react to statistics and geopolitical news - this, in turn, makes it possible to forecast market movements virtually error-free.
Currencies
This is the most popular and effective instrument for futures trading. Firstly, traders are offered the biggest premiums on trade positions here - up to 90% of the contract value. Secondly, there is simply a huge selection of various pairs. Third, these assets exhibit the most volatile fluctuations during the trading day, which is essential for effective work on the futures market. And, of course, the main advantage of these instruments is the wide choice of available systems of analysis of their quotations. Almost all known forecasting techniques can be applied here: from news trading and indicator systems to techniques based on technical regularities of market fluctuations.
Trading on indices
This is not quite a standard asset for futures trading, because it requires deep knowledge of trading processes and experience. We have already mentioned that this tool displays the indicators of the whole sectors of economy or the market of a certain type of assets in general, so to predict the movements of the asset a trader needs to make an in-depth fundamental analysiswhich is not very effective in futures trading. Therefore, many online investors refuse to use these assets. Multiindicator systems can be used as analysis systems here, as well as techniques of fundamental market analysis.
Term contracts on cryptocurrencies
A specific instrument with a very interesting pricing process! But despite certain difficulties, this asset today is very popular in trading, because it allows you to get high results. The premiums on trading positions on these assets are not high - up to 25%. But the volatility of instruments and high predictability of the market allow to receive stable profit. Simple indicator systems, strategies based on evaluation of trading volumes in the market, as well as news trading are excellent for working with cryptocurrencies.
Conclusion
To sum it up, futures contracts are a universal trading tool, which allows you to get a result on any asset. The main thing is to choose the right technical analysis techniques and effectively manage your capital.