What is Verification in Binary Options
Everyone Binary Options Broker on their platform sets certain technical conditions for settlements with traders. For example, some require the use of a single payment service, others set fees or restrictions on the minimum and maximum amount of funds to be withdrawn, but the main condition is verification.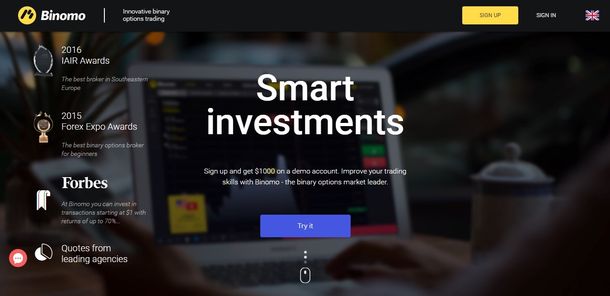 In our material we will consider the intricacies of this process and offer recommendations to avoid this complicated process when monetizing profits.
Verification - what is it?
To to start in the binary market as a successful investor, you will need to go through a simple registration procedure, which usually boils down to filling out a simple form. No documents or specific data are required here - a simple email address and name, which no one checks, and this also includes verification of the trader's age.
But with the withdrawal of profits is more complicated. To receive funds you will have to go through a seemingly simple verification procedure or proof of identity.
This is due to the anti-money laundering law, according to which the market operator must clearly know to whom it is paying out funds. This is the reason why brokers require scans of personal documents proving identity, proof of registration or residence at the address indicated in the documents (receipts for payment of services) from clients.
The list of documents may vary greatly. For example, when monetizing funds on the bank card may require a photo of it or a copy of the contract with the bank for service. Of course, some data can be hidden in a special editor, but the card must be named and belong to you.
An additional reason for the verification of traders is the work of the regulatory authorities, which issue licenses to brokers. The fact is that such organizations require operators to report fully on financial settlements and transactions, and failure to comply with the requirements entails serious sanctions.
All logical - no one would risk a large fine to take you out a couple of hundred dollars!
Verification - a requirement of fraudsters
Some time ago there was a statement that was well traced in traders' comments - only scammers require verification as a way to delay the payments! The explanation for this statement is simple: an honest market operator would have asked for verification at the beginning of work (when registering an account), but there are only scammers!
But it's not like that, and there's no need to believe it. All the prerequisites for client verification we've given above, and the question of requiring this process when registering an account lies on a completely different plane. Most clients don't make it to the point of profit withdrawal, so it makes no practical sense to demand from an investor any documents at the beginning of their work.
The more so because it takes time to verify the data, which delays the process of acquaintance of the trader with the platform and has purely marketing prerequisites. The sooner the client begins to work on the market, the sooner the company begins to earn, that's why all brokers without exception put off the verification question.
Binary options without verification
In the formative stage binary trading It was possible to find platforms where profit payments were offered without verification, but today it is a rarity, if not an exception. Although among the hundreds of "honest" and "big" brokers it is probably possible to find such platforms. Is it bad or not?
For traders, this issue is undoubtedly attractive - there is no hassle with photos, no personal data is disclosed, the financial security of the client is at a premium. And no checks from obscure authorities! Everything seems to be great, but how is it really?

And in fact, only scammers can offer you such conditions. Remember, above we talked about the reasons for requiring verification from a broker. So, if a company offers you withdrawal conditions without verification, it is a scammer who works without a regulator's license, and can manipulate your funds and technical trading conditions at his own discretion. Still want to get money without verification?
Our main recommendation is to work in conditions of extreme legal security, i.e. with brokers who obey the law and the requirements of the regulator. This way you will not only save your money, but also create the safest conditions for your financial security.
As for the question of bypassing the process such as verification, everything is simple - when paying with one payment service broker will not require verification, for example, such conditions are put forward by a safe and undeniably professional broker Binomo (bonus 100% to deposit by promo code REVIEWEEK100 - Activate). So there are legal and safe ways out, even in such a complicated business as binary trading.