My Favourite Magazines is an online ordering service for a variety of titles from Future Publishing Limited at affordable prices, including digital versions.
Read completely
The company
Official website
Head Office

Quay House, The Ambury, Bath, BA1 1UA, United Kingdom

Date of foundation

2006

The owner of the company

Future Publishing Limited

Types of support
Support by phone
Social media
Languages

English

Cost of training

Paid, Free

Bonuses
Methods of replenishment

PayPal, Bank Transfer, Bank Card (Visa/MC)

Buying on credit
Installment
Categories of training programs

Creativity and art, Beauty and health, IT and digital courses

Specialties

Personal development

Project Features

Subscriptions to magazines in English from the largest publishing house

Number of courses
Course Types

Short-Term, Medium-Term, Long-Term

Additional services
Starting the training

At any time (you can join the course at any time)

Age restrictions
Mobile applications
Affiliate Program
Benefits

Large selection of subscriptions to popular publications

There are seasonal discounts and other regular bonus offers

Fast and convenient delivery

You can buy digital subscriptions

Regulatory agencies and laws
Company requisites

Legal name:

Future Publishing Limited

Legal address:

Quay House, The Ambury, Bath, BA1 1UA

Overall assessment
Date of update

17.02.2023
Address
Quay House, The Ambury, Bath, BA1 1UA, United Kingdom
Map
Subscribe to this company
My Favourite Magazines is this a scam? Reviews and description
Future Publishing Limited was founded in 1986 in the United Kingdom. The service itself
My Favourite Magazines
was launched in 2006, and since then it has developed a subscription magazine delivery network to more than 100 countries. You can order a subscription to any of the titles at discounts of up to 64%, buy a gift voucher, and the selection of subscriptions is so large that everyone can find their own publication, from popular science to magazines devoted to art, music and the film industry.
Delivery is fast enough and you have the option to pay for any of the subscriptions online. It seems that ordering print publications through Myfavouritemagazines.co.uk can be profitable, but isn't this a scam? educational service? Let's figure it out.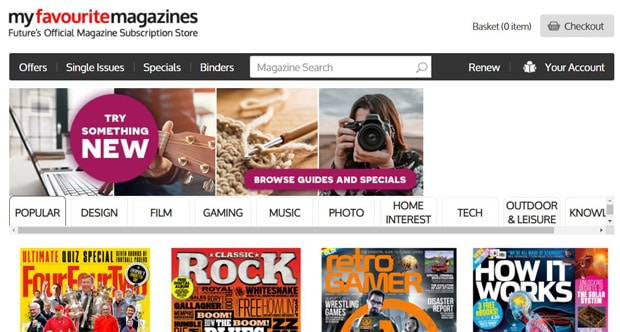 Why My Favourite Magazines?
My Favourite Magazines is a service through which you can order a subscription to any publication you like, even if you do not live in the UK or Europe.

The benefits of Myfavouritemagazines.co.uk:
You can order magazines not only from Future Publishing Limited, but also from other popular publishers;
Shipping to more than 100 countries worldwide, shipping costs included in the subscription;
A huge selection of subscription publications;
Discounts and good deals;
Despite the fact that the platform presents only English-language editions, a huge selection allows everyone to find a magazine to their liking.
How do I subscribe at myfavouritemagazines.co.uk?
You can subscribe to any edition online by registering on the company's website myfavouritemagazines.co.uk. Registration does not take more than 10 minutes. The link to confirm registration will be sent to your email. Please note that the confirmation of the personal account on the service platform may in some cases take up to 1 hour. But usually it takes about 10-15 minutes.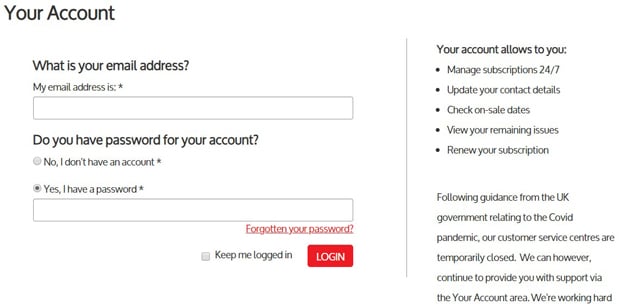 My Favourite Magazines Private Office
Using your personal account on the website myfavouritemagazines.co.uk you can update delivery addresses, manage your subscriptions, add new ones or cancel old ones, track delivery of editions and pay for selected ones.
Mobile application
The company does not have its own mobile app.
Subscriptions at myfavouritemagazines.co.uk
Myfavouritemagazines.co.uk offers its subscribers a huge range of publications, which they can order for delivery through the site. As we have already written, you can subscribe not only to printed publications, but also to digital copies.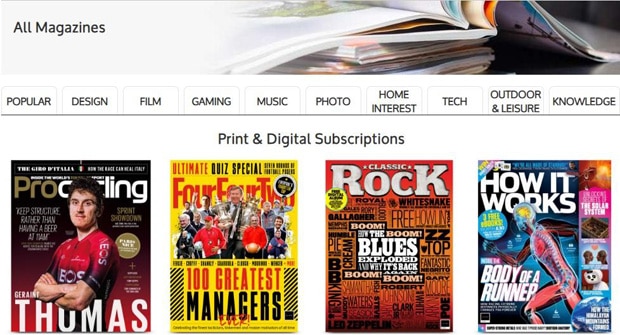 FourFourTwo
The largest magazine about soccer. "Around-the-Football" stories, news from the world of sports, interviews with famous soccer players and much more. This subscription, as well as many others, can be ordered in three variants: only printed edition, printed+digital copy, or only digital copy.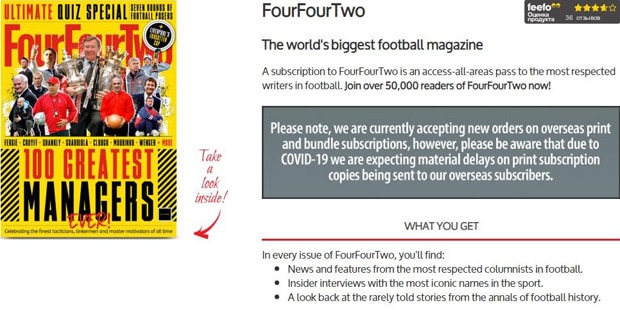 Classic Rock
A cult magazine about music. Stories, interviews, rock novelties and legendary performers, in this magazine you will find all the most interesting things from the world of music.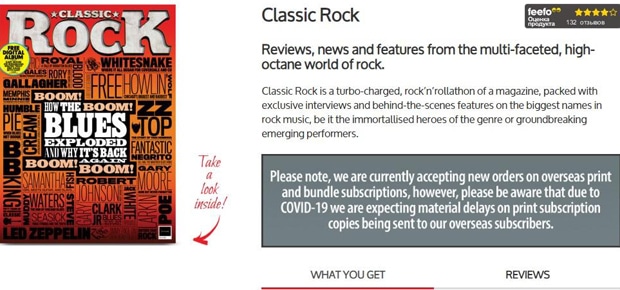 How it works
One of the most famous popular science magazines. This magazine publishes articles from the world of the natural sciences, literally "About Everything," written in simple and fascinating language.

For convenience, all subscriptions are divided by theme: science, film industry, music, photography, home and garden, game world, and more. On the page of each magazine you can browse a digital copy of the latest issue of the magazine and find all the order options and special offers.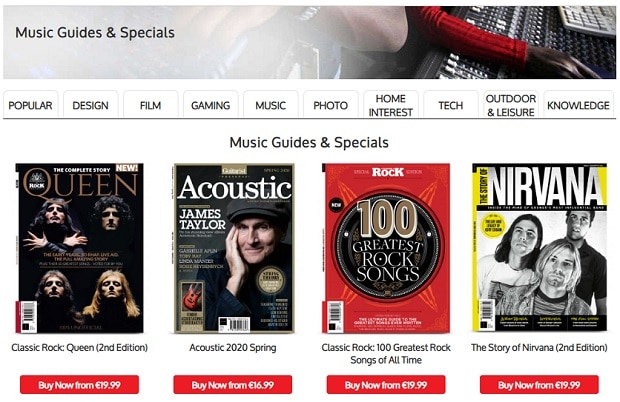 Free services
There are no free subscriptions at the publishing house. But, as we've written before, before you order a magazine, you can view a digital copy of each magazine. And, when choosing a subscription, note that many magazines offer gifts to their subscribers when you order a subscription for six months or more, if you do so via myfavouritemagazines.co.uk.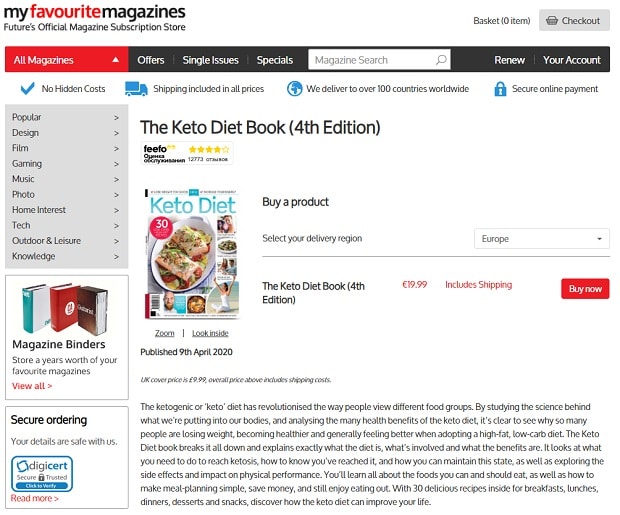 These can be both additional, free editions, and simply gifts. For example: if you buy a six-month subscription to Period Living magazine, you get a tea pair with a designer's drawing as a gift.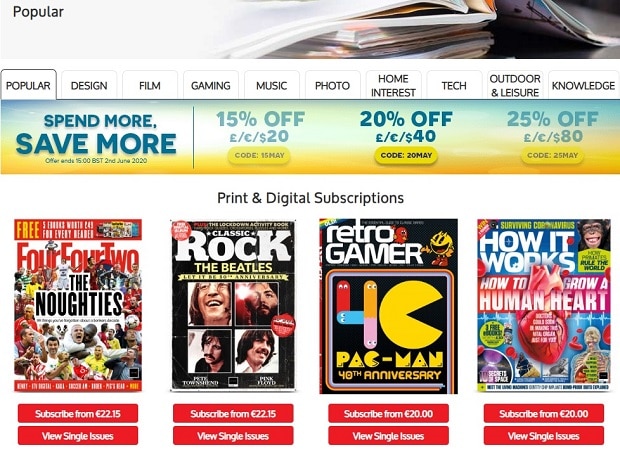 Additional services Myfavouritemagazines.co.uk
In addition to ordering subscriptions, the site myfavouritemagazines.co.uk you can buy gift certificates for subscription kits and magazine issue boxes. The certificate costs 15 euros and is only available in Europe.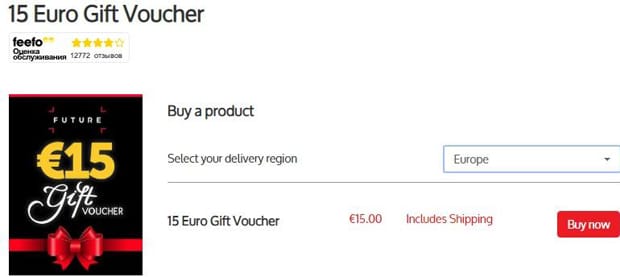 Digital subscriptions
In addition to the paper editions, digital copies of all magazines can be purchased on the publishing house's website. To subscribe, you need to register on the site and follow the instructions.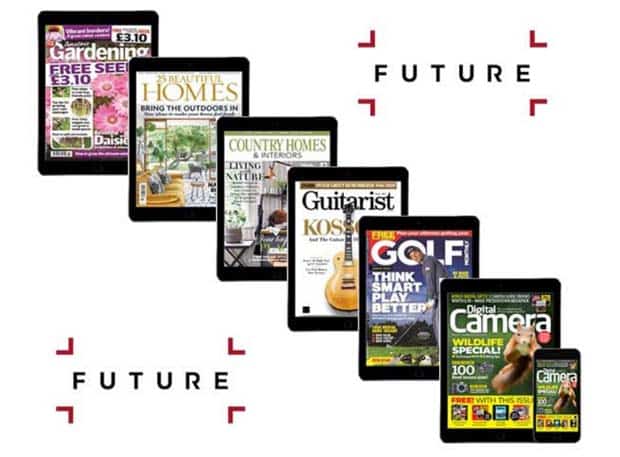 My Favourite Magazines subscription costs
The cost of magazines depends on the edition and on the type of subscription: print, digital, digital+print, and single editions. Since you can buy magazines directly from publishers and at great discounts through the website, long-term subscriptions will be more profitable to order. On average, print subscriptions will cost from 6 euros for one magazine, or 2.14 euros for a digital copy.
How do I pay for my subscription on the site?
You can pay for any of the subscriptions through the site with any bank card, bank transfer, check, or web wallet PayPal.
Paying for a subscription in myAlpari
The best way to pay for your subscription through your personal account is to use your bank card or PayPal. Renewing the subscription will be very easy in your personal cabinet. In the payment box you will need to enter a 10-digit subscription code, and then the amount will be deducted from your bank card. There is a special offer now - renew your subscription now and get up to 54% off.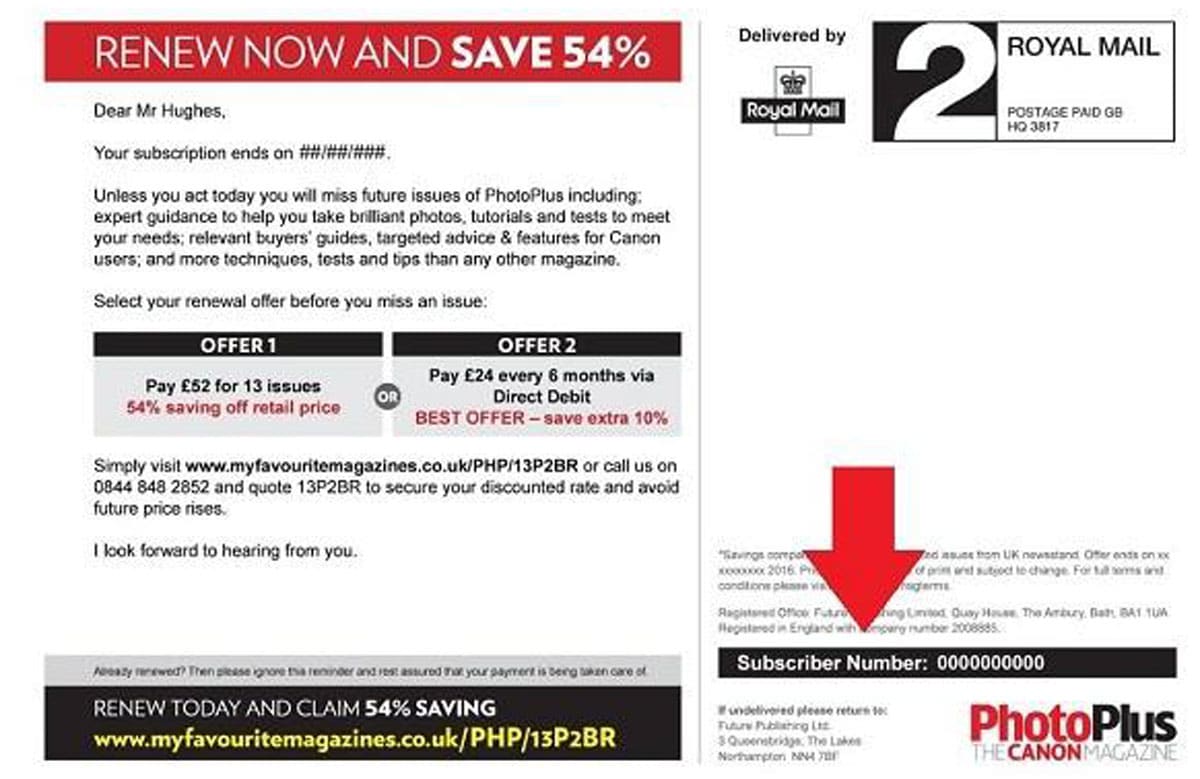 Myfavouritemagazines.co.uk bonuses
Let's take a closer look at what promotional offers are available on the publishing house's website.
Student discounts
For students, the publishing house offers a 20% discount on any edition. In order to take advantage of the promotional offer, you need to confirm your student status when registering on the website.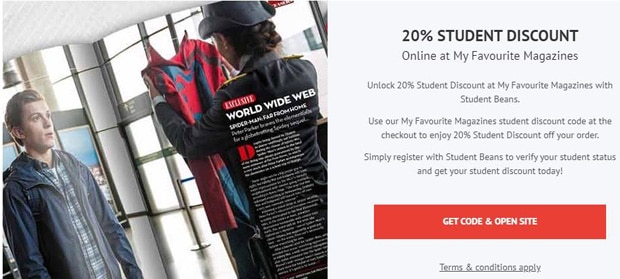 Best offers
Under "Best Offers," you can subscribe to publications at significant discounts.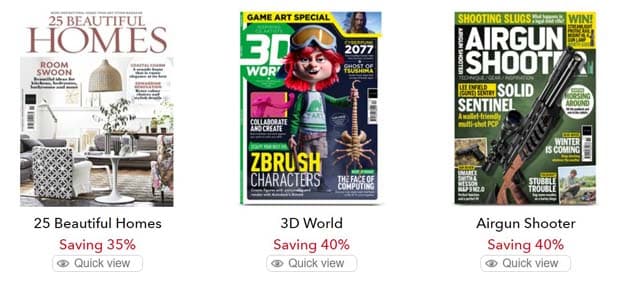 Specials
In the "Offers" section you will find all the additional specials offered on the platform. The list is constantly updated. Through the site, you can also sign up for a mailing list and you will receive all the information by mail.

At the moment, the company has special offers for long-term subscriptions - you can order them at a discount of up to 60% for up to 6 months. In addition, the company's subscribers can get seasonal promo codes in the newsletter, which give a discount of up to 20%.
Referral program
Myfavouritemagazines.co.uk cooperates with a CPA network Admitad. For each order, which will pay your invited user, you will receive a monetary reward.
Complaints about My Favourite Magazines
Feedback on the work of the publishing service My Favourite Magazines is mostly positive. Customers of the service praise the large selection of subscriptions and discounts, thanks to which it is possible to subscribe to periodicals at very favorable prices. The few negative reviews are related to the fact that sometimes there were problems with delivery, but they were quickly solved with the help of support service, in case the delivery of publications was delayed, the company provided discounts for the next subscriptions.
If there are any reviews about My Favourite Magazines, we'll be sure to post on social media. Sign up so you don't miss anything!
Please keep yourself informed about news and complaints. We copy the most valuable information to social networks, so please sign up!
Regulatory agencies and laws
Future Publishing is registered in the United Kingdom. The company registration number is 02008885. The company registration details can be found on the UK Register of Companies.
User Agreement myfavouritemagazines.co.uk .ru
The user agreement with the online subscription service myfavouritemagazines.co.uk is listed in the document list in the basement of the site, but it is in English only.

Please note that cancellations and refunds within 14 days of payment are only available if you are a UK or EU citizen. In all other cases, a full refund is not available.

You can buy gift vouchers on the publisher's website, but the funds for them are also non-refundable if you cancel your order. The agreement is small and also refers to the resolution of financial and legal issues, which, if they cannot be resolved with the help desk, are dealt with in accordance with UK law. In addition to the user agreement, when you register on the site, you sign a policy of storing personal data.

Customer Service
To contact the representatives of the publishing house you can call +44-(0)-330-333-11-13 (UK number), write an e-mail or use the feedback form (for registered customers). There is also a section on the website which provides answers to frequently asked questions.
Site security
All your payments through the company's website are secure. The website myfavouritemagazines.co.uk is protected by a high level security certificate - Digiset Secure trusted.
Is My Favourite Magazines a scam?
My Favourite Magazines - is a subscription and delivery service for the most popular English-language publications in the UK and Europe. The service is owned by Future Publishing Limited and has been in operation since 2006. You can order printed editions, or digital copies, with good discounts and the possibility to pay online. Having studied how Myfavouritemagazines.co.uk works, we can say with confidence that this service is not a scam. Delivery to more than 100 countries worldwide is included in the subscription price if you prefer paper copies of your favorite titles.
The good deals will allow you to buy magazines cheaper than in stores. It is also very convenient that the service gives you the opportunity to buy digital copies of your favorite publications and read them anywhere from your mobile device. As we have already written, there are not many reviews on the service, but most of them are positive. The service is available only in English, payment for all subscriptions is made in euros, it should be borne in mind, it is possible that the price will be slightly different from that presented on the website, depending on the exchange rate.
Conclusion
Thanks to myfavouritemagazines.co.uk you can get iconic English-language publications with home delivery and at very favorable prices. The site of the service is well designed and gives you the opportunity to browse a digital copy of any magazine if you are still undecided. Seasonal discounts are available when you renew your subscription. There are also special discounts for students, mail-outs, first orders, and so on. The terms of the service allow you to cancel and renew subscriptions at your convenience, and the help section of the site provides answers to most of your questions about the service.
No reviews yet, be the first!
The company in the ratings
Job Search on the Internet
Activity
New

0

Resolved

0

Not resolved

0