Everything You Need to Know about ECN.Broker before You Start Trading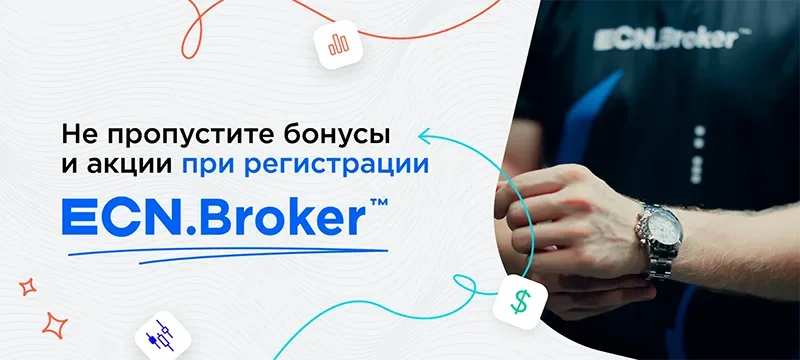 Why ECN.Broker is worth a closer look
The broker has good conditions for trading: really narrow spreads, low trading commissions, and zero commission for deposit and withdrawal of funds. You can choose one of three account types - ECN, ECN fix, ECN mini. There are also swap-free and cent versions which can be opened free of charge.
В ECN.Broker excellent conditions for beginners: there is a free and unlimited demo account, and you can start trading with just $1 on the account. Those who want to invest rather than actively trade will be interested in the copy trading service, the swap-free account and hundreds of stocks of companies from different countries, as well as ETFs and REITs. Every week the company adds to the list of instruments. Those who have been trading for a long time will appreciate the speed of order execution even in the most turbulent trading times, as well as some of the lowest spreads on the market. But besides that, there's a number of bonuses for all clients and newly registered ones.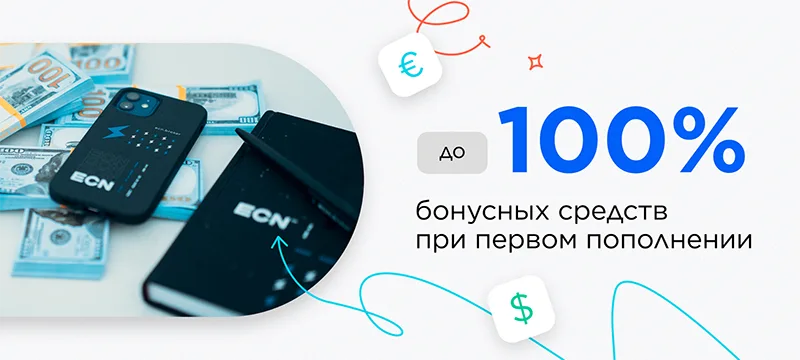 Bonuses to the account
Trade in the site ecnbroker.me You can use not only your own funds, but also bonus funds. They are credited to your trading account and work the same way as regular money: you can use them to open trades and make profit with them. Bonuses in ECN.Broker have two important differences from usual broker's bonuses: firstly, they participate in the drawdown. It means that bonus funds are not deducted from your account if you have a drawdown in trading: they will stay in your account and serve as insurance against stop-out. If you go into deficit on open trades, it will be at the expense of the bonus.
Remember that if the bonus does not participate in the drawdown, it simply increases the amount of transaction, but does not insure against falling into deficit and stop-out. It turns out that such bonus is not such a bonus, because it is no different from the usual leverage that all brokers have. Secondly, bonus funds can be worked out and withdrawn from the account. To do it a certain number of trades will have to be executed. And it's understandable, because otherwise you could get bonuses and withdraw them, even without trading. There are non-withdrawable bonuses that many brokers recommend to use simply as insurance or additional volume for transactions and allow to withdraw only profits. But ECN.Broker allows to withdraw both profit and bonus. There are no restrictions on withdrawal of your own funds either.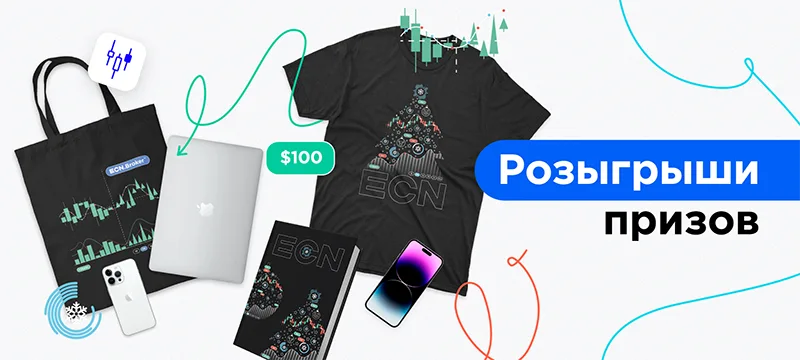 Up to 100% bonus funds on the first deposit
When you make your first deposit with ECN.Broker, don't forget to take your bonus up to 100% from your deposit!
What you need to do to do this:
Fund your ECN.Broker account with any amount from $1 by any payment method.
Write to "Support", name the account number and the amount of deposit.
Get the bonus within 48 hours after contacting "Support".
The amount of the bonus is determined randomly for each application.
Regular bonuses from 30% on replenishment
Sometimes ECN.Broker announces a promotion and offers an extra bonus from 30 to 110% to everyone who deposits in a certain period! Even if it is not the first deposit, you can double your deposit. The main thing is to follow the broker's promotions on the website or in social networks.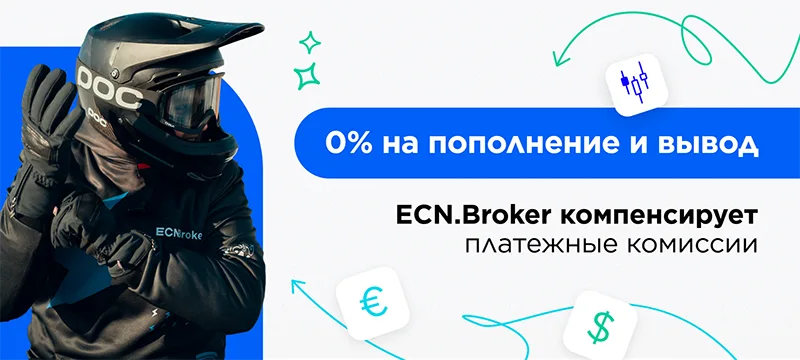 0% for deposit and withdrawal
Regardless of the payment method, the broker will compensate for deposit and withdrawal fees.
Personalized offers and bonuses
Keep an eye on your mailbox, to which you registered your account at ECN.Broker. Sometimes the broker makes personal offers for some clients and may send individual promo codes for a bonus. To get the bonus, you will need to fulfill the conditions specified in the letter and send the promo code along with your account number to support.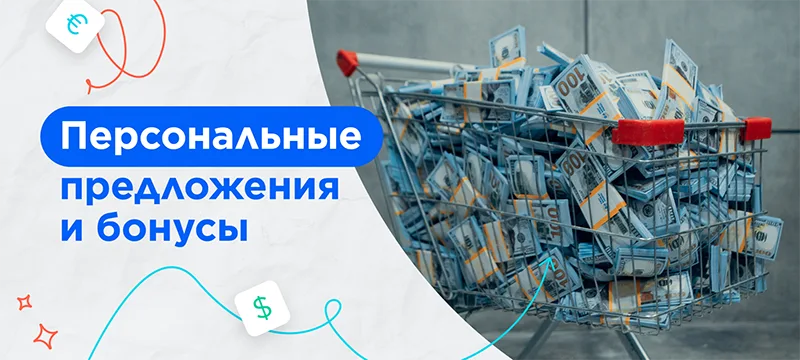 Prize draws
ECN.Broker gives presents to clients on holidays and raffles off equipment - for example, in the last raffle they raffled off two iPhones and a Macbook - and their own merchandise. Each raffle has its own conditions for participation, and it is most convenient to follow them in the company's social networks.
How to use the bonuses
You probably don't need to know how to use iPhones and Macbooks, but we are going to tell you how not to trade for the bonus. A broker usually gives a bonus to traders so that they can test trading conditions and find out what suits them and what does not. With the bonus one can easily evaluate the speed of order execution, spreads and all the important moments for trading without any risk or loss. You can use the bonus to test trading algorithms. For example, you have found a good variant of trading by means of technical signals and you want to check if it will work on a real account. To avoid risking your own funds, use a bonus. It is also better to open a cent account - ECN.Broker opens such on request to support.
Finally - the bonus can be used to gain real trading experience and greater profits without the use of leverage. Unlike leverage, a bonus is a safe way to make volume trades. Imagine knowing that the dollar is sure to fall after the next Fed meeting. After all, the rate hike cycle is already winding down, and talk of deflation has begun - but you only have $500 in your account. So you won't make much on this news, even if you're 100% right. Sure, you can leverage it - but what if Jerome Powell says he's going to keep raising rates? No, then the dollar won't fall, and too much leverage will put the position into a stop-out. The solution here is simple: fund your account at ECN.Broker, get an extra $500 - and with $1000 you can already take a volumetric position and profit without risk.
Take advantage of the bonuses on your way to success
It's always worth checking to see if the company has any additional promotions or bonuses that will help you trade even more successfully. У ECN.Broker a lot of offers: the company is really trying to support traders and give them extra protection - and extra opportunities with bonuses. Some people prefer not to use bonuses at all, considering them a marketing ploy. Well, very wrongly - and now you know why.