History of Binary Options
A binary option is a trading option for which there are two possible outcomes. The trader buys an option and the result is known at the expiration of its term. If the option is successful, it generates about 85% of profit from the trader's investment. If the outcome of the option is a loss, the trader loses any amount of money he paid for the option. Binary options are very easy to trade, even for inexperienced investors, and require very little start-up capital - usually no more than a few dozen dollars.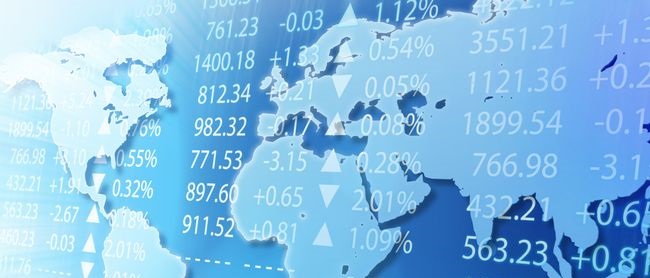 Binary options for regular traders, essentially began with their approval by the U.S. Securities and Exchange Commission (Wikipedia) in 2008. Since then, this type of trading has become very popular. Binary options, in fact, existed for many years and before 2008, but were previously only available to large traders, or wealthy individuals, through the over-the-counter market. In 2007, the Clearing Commission recommended changes for binary options trading that would make them freely available to major traders, and in 2008, the SEC approved the placement of binary options as a tradable investment instrument. Shortly thereafter, the Chicago Board Options Exchange (CBOE) (Wikipedia) and the American Stock Exchange (Wikipedia) began offering binary options for public trading.
Note: Binary options trading fraud warning can be read in the original at the SEC website
Early on, binary options trading was still complex and difficult for most. Initially, options were only available on the Chicago Stock Exchange. Two factors led to the rise of binary trading: first, the expansion of the types of options available, accompanied by a significant improvement in the trading software of the platforms, which made binary options trading very easy. Another factor was the introduction of binary options in foreign exchange trading, where they gained popularity much faster than in futures trading.
Today there is a great deal of flexibility in binary options trading. Traders can specify not only the amount of money they wish to put on the option, but also its final price and expiration date.
You can also buy insurance, choosing a lower payout percentage, for which, the trader will only lose a part, not the entire amount of his investment - if the option is lost at the expiration of the term.
Binary options are available for almost all financial assets, with different types of contracts and expiration dates ranging from one minute to one year. There are also hedge funds (Wikipedia), mainly focused on binary options trading. In the foreign exchange markets, binary options trading was originally only available through specialized brokers. Recently, all the leading Forex brokers have added binary options to their trading platforms for their clients. It is safe to say that binary options trading will continue to grow in popularity for the foreseeable future.
[featured feattitle='Choosing a reliable broker' site='24option' ]24option started in 2010 and is one of the first brokers on the market. Since then, many new tools have been introduced to simplify and improve trading for users.[/featured]