Launch of the second lunchpad on Bybit
Second Lunchpad from crypto exchanges starts on November 9 (more about Bybit touchpads). Join him to earn with Bybit and the GENE token.
Read more about GENE
Token name: GENE.
Quantity: 100,000,000 GENE.
Quantity to distribute: 250,000 GENE (0.25% of the total quantity).
Limit per user: 500 GENE.
Price: 1 GENE = $0.8 (the exchange rate between BIT and GENE will be confirmed before the start of the subscription period).
Format: subscription.
Hold token: BIT.

Top 3 best cryptocurrency exchanges: test their capabilities
How will the touchpad work?
Fixation period: 0:00 UTC November 12, 2021 - 23:59 UTC November 16, 2021.
For 5 days, the average daily amount of BIT on spot and ByFi-accounts will be recorded hourly. The total value for each day will be updated at 3:00 UTC the next day.
Subscription period: 8:00 UTC November 17, 2021 - 7:59 UTC November 18, 2021.
You will need to click the "Commit" button to add a certain amount to a new project during the subscription period. The maximum amount of BIT that can be added to a subscription depends on the average daily BIT balance on the spot account over the 5-day count period.
Please note! The amount of fixed BITs will be blocked and unavailable for transfers, withdrawals, or trading until the GENE distribution is completed.
Distribution period: 08:00 UTC November 18, 2021 - 09:59 UTC November 18, 2021.
Total GENE allocation: (number of BITs recorded by you/total BITs recorded by all participants) * total GENE amount for distribution. Based on the GENE distribution total, the corresponding BIT equivalent will be deducted from the subscription amount. GENE tokens and the remaining BIT will be credited to the participant's spot account.
Launch
The new GENE/USDT spot pair will open for trading at 10:00 UTC on November 18, 2021, subject to liquidity for the coin.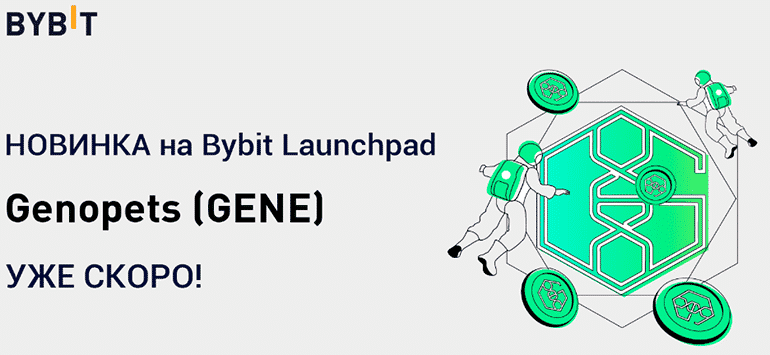 How do I participate in the second launchpad?
To take part in the event and be guaranteed to earn money, you need:
Have maximum amount of BIT in your spot wallet for snapshot from 3:00 (MSC) on November 12 till 02:59 (MSC) on November 17 (*BIT in stacking on ByFI will be counted, but you will need to take it to the spot for the allocation itself on November 17).
Go to this page between 11:00 (MSC) on November 17 and 10:59 (MSC) on November 18 and click on "COMMIT". To get the maximum allocation (500 GENE), you must specify the maximum number of BIT on the account
Get your GENE on November 18.
Trade GENE at 13:00 (MSC) on November 18.
Why Bybit?
Bybit (go online) is one of the most promising crypto exchanges today. It offers its users a lot of opportunities:
a secure environment for working with cryptocurrencies;
a large selection of cryptocurrencies for trading and investment;
convenient trading terminal;
open-ended swap contracts;
free use of leverage and much more.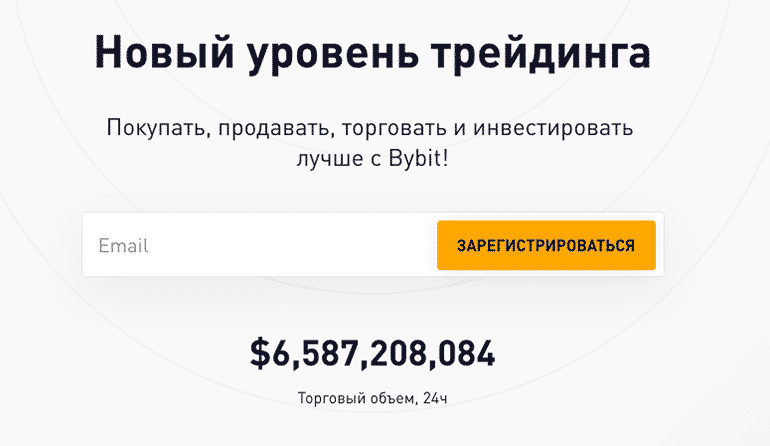 It is convenient to cooperate with the exchange both for beginners, who are just mastering the possibilities of the industry and will get here high-quality training materials, and for professionals, who need modern tools, better liquidity and room for implementation of different strategies. It is worth to pay attention to futures transactions and leverage - it is easy to get more profit in the near future. We also recommend cloud and DeFi-Mining for optimal passive investments. It's convenient that registration on the website bybit.com is possible without going through the KYC procedure. Moreover, the operational support is available 24 hours a day.