EdrawSoft is an online store of high-end software for building diagrams, charts, plans and drawings.
Online store
Official website
Head Office

3/F, Block D, 5th Building, Shenzhen Software Industrial Base, Haitian 2nd Rd, Nanshan District, Shenzhen, Guangdong, China

Date of foundation

2015

The owner of the company

SHENZHEN EDRAW SOFTWARE Co.

Types of support
Support by phone
Social media
Languages

English, French, German, Spanish, Chinese, Italian, Russian, Portuguese

Bonuses
Payment methods

PayPal, Discover, Wire Transfer, Webmoney, American Express, Bank Card (Visa/MC)

Buying on credit
Installment
Store category

Software and Games

Project Features

Internet platform for the sale of programs to build charts and graphs

Additional services
Project regions

The whole world

Delivery mode

Round the clock

Instant emailing of the program

Mobile applications
Affiliate Program
Benefits

Many promotions, discounts and contests

There are trial versions of the products

Disadvantages

There are negative reviews on the online store

Regulatory agencies and laws
Company requisites

Legal name:

SHENZHEN EDRAW SOFTWARE Co.

Legal address:

3/F, Block D, 5th Building, Shenzhen Software Industrial Base, Haitian 2nd Rd, Nanshan District, Shenzhen, Guangdong, China

Overall assessment
Date of update

15.02.2023
Address
3/F, Block D, 5th Building, Shenzhen Software Industrial Base, Haitian 2nd Rd, Nanshan District, Shenzhen, Guangdong, China
Map
Subscribe to this company
EdrawSoft is this a scam? Reviews and description
Have you ever thought that someday people will sell not only things, clothes, products, but also high-tech programs for building charts, graphs, constructing plans and drawings? Now everyone can go to
EdrawSoft
and purchase such a program. Many of the world's famous brands use this particular graphics software.
The company claims that its reputation is perfect, its products work at the highest level, and errors in the system are simply impossible. But let's think together and decide if all that is true. Is it true what the marketplace says on its site, or is the Edrawsoft team a scam and fraudsters who deceive their clients?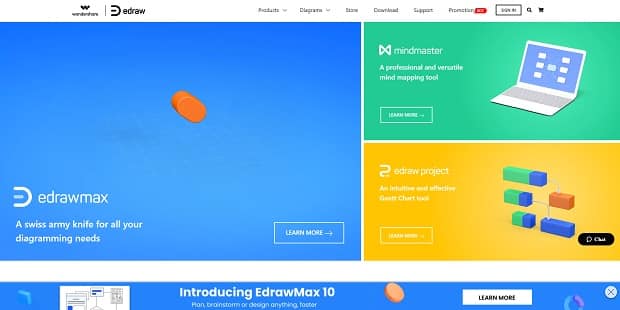 Why EdrawSoft?
Products online store is suitable only for professional PC users who work on compiling complex programs and charts. The company website itself is extremely stylish, convenient, has many language versions. Edrawsoft does not sell its software immediately, but offers customers the opportunity to use a trial version and then buy the full one. You do not buy the product at once, but only a subscription for a certain period of time, which will need to be renewed afterwards.
What can I buy at edrawsoft.com?
The company offers a number of programs that will help you build completely different charts, graphs, tables, maps, templates, diagrams of various kinds. The uniqueness of all products is that the developers make them as convenient and simple for the user, but at the same time add to the programs a large number of all kinds of functions.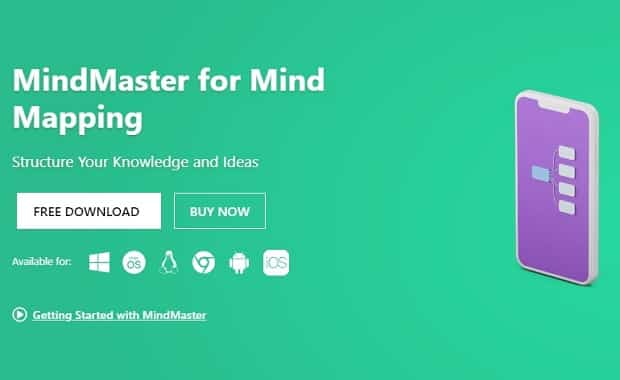 You can read more about the products and how they compare to each other on the website in the sections "Products", "Charts" and "FAQ". There you will find absolutely all the information the user needs before buying a product of this type.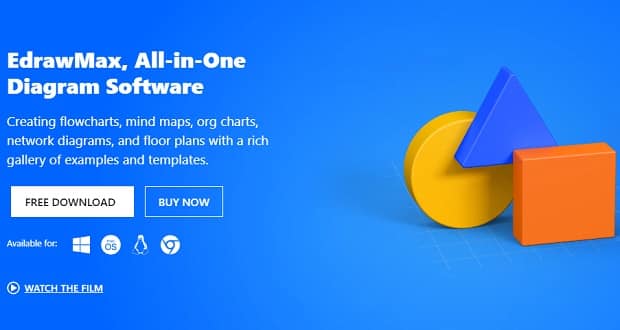 By the way, you don't have to buy the programs from the website, you can download their trial version completely free of charge. It differs only in functionality. Edrawsoft offers completely different types of licenses and versions of its products, so before you buy, you should also study this issue and make a choice for yourself.

How do I find the right product in Edraw?
In fact, the marketplace has very few products, so there is a separate section dedicated to each one. You just find the top panel of the site, look for the "Products" and "Charts" categories there, and choose the program you need.
Product card
Since the main products on the edrawsoft.com total of six, they have not just cards, but real pages with interactive windows. When you go to any of these pages, you can see many small sections that fully describe what the program is for, what devices it is suitable for. It also shows ready-made templates that go with the selected product. At the very top of the site, you can purchase a product or download a trial version. Also nearby you can choose the software you plan to work with.

How to order from EdrawSoft?
To make an order, you first need to choose the right product, go to its personal page and click on the "Buy" button. After that three main options of conditions will appear in front of you, on which you can buy the program: purchase with one year subscription, perpetual license and 3 year warranty, lifetime license and product warranty. In addition, each of the three windows describes the main features of the product, so don't be lazy to read them before choosing. Next, choose the right software for you and proceed to ordering.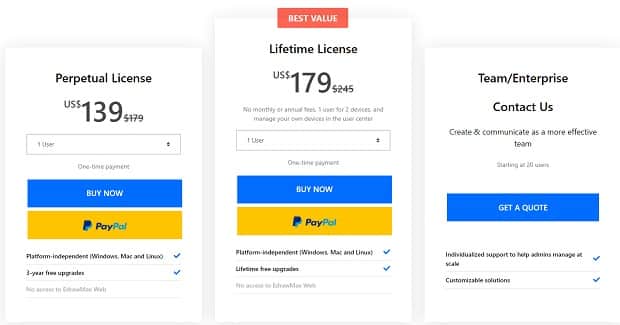 How do I register at edrawsoft.com?
To become a registered user of the site, you first need to click on the "Login" button, and then click on "Create a new account". You will be prompted to enter your email address and agree to the rules for using the site, as well as to come up with a personal password. What is very convenient, you can see the password as you enter it. Then you will receive an email asking you to confirm your registration, and only after you click on the link in that email will your account be active.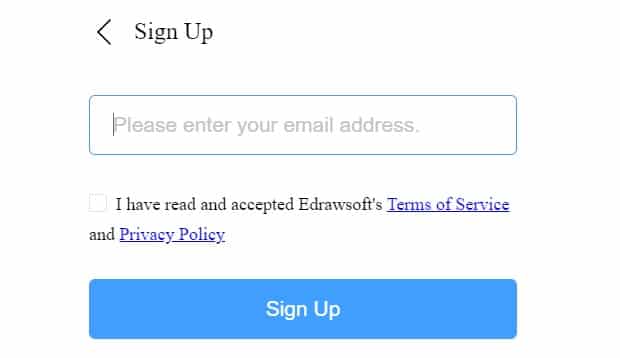 Personal Cabinet
Each user's personal account is located on a special platform "Account center" and has a lot of different important sections.
Account
This is the section where the user specifies all the information that may be important when using the company's products and their delivery.
Orders
This page has three small subsections where you can find the order history, where you can see the status of your current orders, the purchase history, where all the purchases for the time of cooperation with the trading platform are collected. Additionally there is a small page where you can find out more information about other products of the online store.

Devices
Since many of the packages that are sold on the edrawsoft.com, go for two personal computers, then it will be very useful to save all your devices here. This will allow you to choose which of them you will apply the license code to when ordering.
Security
On this page there are special columns where you can change the status of your account, password and login from your personal account, and e-mail address. This is necessary in order to protect yourself from fraudsters or simply not to lose your account on the site.
Messages
This section will display the history of correspondence with the managers of the online store and customer service, so that all emails of any communication will be displayed here.
Gift code
If you somehow got a gift code from the marketplace, you can enter it and get a free product from the company on this page. The rules for using the code and its expiration date are also described here.
How to place an order?
Once you have clicked on the "Buy Now" button, fields with purchase information will appear, which you should definitely check before proceeding with the payment. On the right side of the screen you will be given a choice of possible payment methods.
Additional features
Since the company is just beginning to develop, it offers few additional services.
Templates
The main additional service you can get on the site is to download thousands of templates to help you create the charts, graphs and designs you need in Edrawsoft programs. There are many thematic categories where you can find different templates for your future masterpieces.
Download Center
As already mentioned, in addition to the paid versions of the products, you can also download trial versions to find out if a particular software suits you and only then pay for it. It is on this page that you can download free versions of software to your computer.
Mobile application
Since the marketplace sells technical programs applicable only to personal computers, a mobile app is not required at all.
Payment and Shipping at Edraw
The company is constantly trying to improve its customer service lines, so payment and delivery methods look quite attractive and, at first glance, do not cause difficulties.
How do I pay for my order?
The website accepts payments through: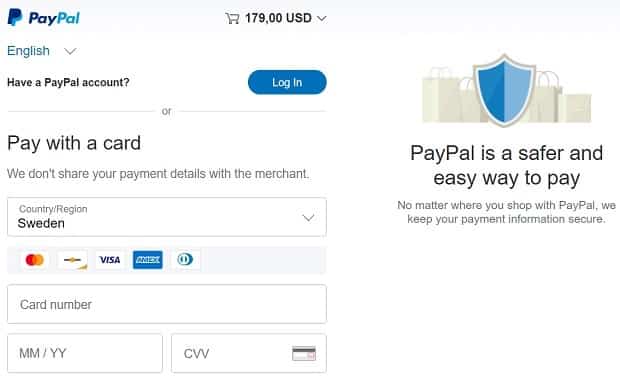 You can explore all payment methods after adding Edrawsoft products to cart.
Ways to deliver the product
To start using the program, you must install it on your computer and enter the license code that activates all the features of the paid version of the product. The license and all the necessary instructions you will receive after you place an order, in the form of a letter received at the e-mail address you specified earlier. In case of any failures immediately contact the customer support center of the trading platform and solve all the problems with the manager.
Ways to return merchandise
Most Edraw products have a free trial version that you can download directly from the company's website and make an informed purchasing decision. Free trial versions may have a watermark in the exported file or place restrictions on the program's exports and features.
Edrawsoft provides a 30-day money-back guarantee for its products including Edraw Max and serial products: MindMaster, OrgCharting, Edraw. Returns will be approved under this warranty under general circumstances during the one month money-back guarantee period.
To request a refund, send an email to [email protected] with your name, program name and software version number, your order number, and a specific reason for the refund. Once site managers approve your refund request, they will contact you.
EdrawSoft bonuses
The site is constantly running sales and bonuses that allow you to buy programs at a discounted price.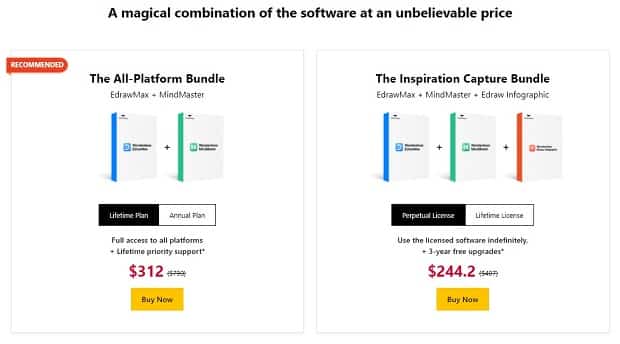 Sales
Depending on holidays and other significant events, the company regularly holds sales and significantly reduces the prices of its products. For example, now there is a sale dedicated to "Black Friday". It will be valid until December 16. During this period you can see just great discounts on many categories of products.
Single sentences
It happens that the marketplace does not only make discounts on some groups of products, but offers some single products in one package at a reduced price.
Contests
If you are already a customer of Edrawsoft, you will be able to participate in contests that are dedicated to designing and working on graphics in the company's programs.
Affiliate Program
If you want to become a partner of the site and promote its products through advertising, social networks, personal sites, then register in partner networks and select the product you want to promote. The affiliate manager will then soon review your affiliate application. Affiliates receive a 30% commission on each paid order.
Complaints against edrawsoft.com
Unfortunately, we managed to find few reviews about the trading company on the Internet, and almost half of them were negative. For example, in the comment published below, you can read that the user complained about the incorrectly specified characteristics of the product. According to the customer, he was misled and received a different version instead of the one he expected. And in general, in many reviews customers are dissatisfied with the product versions, while there are no complaints about the programs themselves.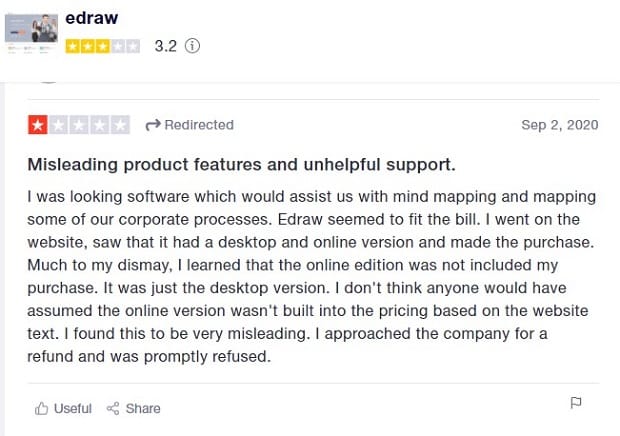 If there are any reviews about EdrawSoft online store, we will be sure to post the information on social media. Sign up so you don't miss anything!
Please keep yourself informed about news and complaints. We copy the most valuable information to social networks, so please sign up!
Supervisory authorities
The trading platform is owned by SHENZHEN EDRAW SOFTWARE Co., Limited, which is headquartered in China. It can be concluded that the online store is controlled by the legislation of the PRC and local tax authorities.
Edraw User Agreement
At edrawsoft.com There are documents that define the rules for using the site and the relationship between the marketplace and the customer. They are called Terms & Conditions and Privacy Policy. Before making a purchase or leaving personal data, the user should study these texts. For example, you can read a list of data that the company has the right to request and use from you.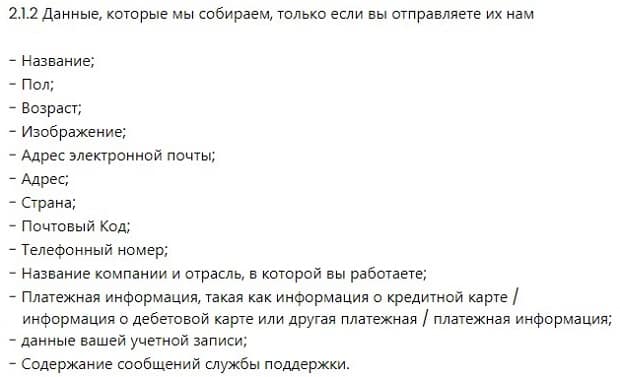 Sometimes site administrators change the content of legal documents, so there is always a separate section that warns of this.

Customer Service
If a user needs to contact Edraw for any reason (including to exercise any of their data protection rights as set forth above), they may contact the company by:
email [email protected];
chat on the company's website;
official groups in social networks.
Is EdrawSoft a scam?
EdrawSoft  is a developer of special programs for the PC, in which you can simulate different charts, graphs, engage in graphic design. The company offers many different versions and configurations of its products, makes good discounts and provides good customer support. Negative reviews, which can be found on the Internet, indicate only that you need to carefully study exactly the version of the product you have added to the cart.
Based on all that has been studied today, it can be stated that the company is not a scam. Nevertheless, its reputation is slightly tarnished by the negative comments of dissatisfied customers because of the mismatch between expectations and reality.
Conclusion
Users who need to work with programs related to graphics, the construction of charts, tables and diagrams, are increasingly preferring the company Edrawsoft. Why is this the case? In addition to good conditions for buying goods, the marketplace also offers thousands of working templates for its developments, guarantees, discounts and promotions, and most importantly - quality products.
In addition to shopping, you can use the options of your personal account, try to take part in competitions and win valuable prizes, even begin to cooperate with the trading company, become its full partner and start earning money from its advertising.
The company in the ratings
Activity
New

0

Resolved

0

Not resolved

0
New companies on the site