Neteller and online casinos
The main direction of the payment system NETELLER - is to make money transfers on gambling sites and other online establishments of a similar nature. The British company has been recognized as the leading payment system in the gambling industry for many years. The safe platform considerably facilitates money transfers all over the world and provides fast access to the funds. Using NETELLER payment system is convenient, fast and safe, but most advantageous for NETELLER + VipDeposits program, which we will tell you about below.
About NETELLER in numbers
The system, owned by PaysafeGroup, was founded in 1999. Users from 200 countries are connected to it, including businessmen and individuals from Russia, Ukraine and Belarus. On the official website, all information is translated into 17 languages, which makes the wallets available to a huge number of users of different nationalities. Withdrawals via Net+ card can be made in almost 100 countries. In addition to this method, the system has 63 ways to pay for purchases or services in 26 currencies.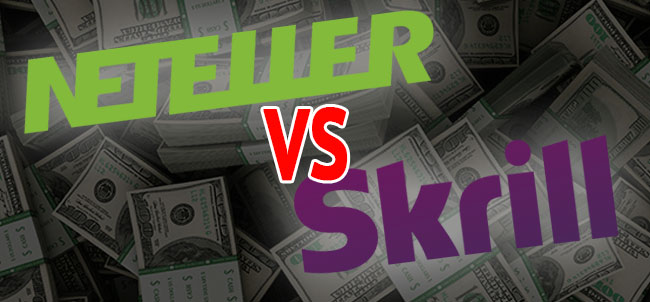 Which is better than Skrill or NETELLER?
When comparing the two payment systems, withdrawal fees from poker rooms and bookmaker offices are often charged. After all, it is this criterion of maximum benefit that comes first for the user. For example, if Skrill does not charge users with VIP silver account status when withdrawing money, NETELLER has to pay 1.75% of the total withdrawal amount. In order to understand how profitable it is to use this or that system, it is better to consider a comparative table with data for users with Silver account status, because the limits and tariffs of the two payment systems for regular users practically do not differ.
Table. Skrill vs NETELLER for VIP Silver users
| | | |
| --- | --- | --- |
| | Skrill | NETELLER |
| Second account in another currency | Yes | Yes |
| Fee for internal transfers | 0% | 0% |
| Prepaid MasterCard | Free | Free |
| Daily withdrawal limit for prepaid MasterCard | € 1500 | $ 3300 |
| Bank fee for withdrawing money from a prepaid MasterCard | 0% | 1.75% |
| Fee for withdrawal of funds to the bank account | 0% | € 10,50 |
As you can see, the main indicators are not very different. The only significant differences are in withdrawal limits, commissions and VIP status granting terms. At Skrill, VIP-status is granted for a quarter, at NETELLER - for a calendar year.
How to use NETELLER?
NETELLER is an electronic payment system that allows you to quickly fund your account on gambling sites and make online purchases. It is available both in desktop and mobile versions. To start using NETELLER you need to follow a simple algorithm:
register;
undergo the account verification procedure.
The main feature of NETELLER payment system is a variety of methods of depositing account, among which each user can choose the most convenient. Here are the most popular of them:
Bank card VISA 1.9% commission;
Transfer from a bank account;
Skrill Wallet - commission 3%;
Electronic wallets Yandex Money and QIWI - commission 8%;
Bitcoin is 1.0%.
If we are talking about withdrawal from NETELLER, then any user of the payment system can withdraw money:
neteller withdrawal to net+Prepaid MasterCard;
neteller withdrawal to a bank account.
It costs 10 euros to issue a card to an ordinary user who has registered in the payment system and passed the account verification procedure. The same is the cost of annual maintenance. However, there is an opportunity to get it for free if you connect to the payment system within the NETELLER + VipDeposits program.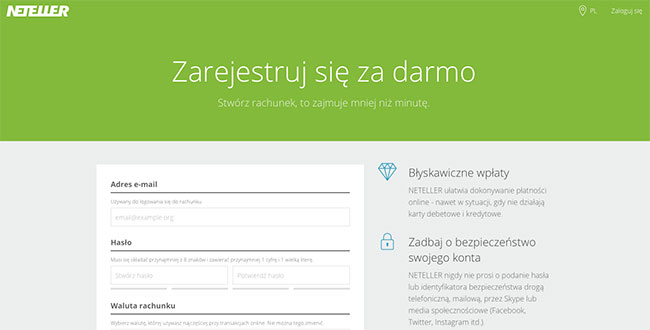 NETELLER + VipDeposits program
NETELLER + VipDeposits program allows any user to get VIP Silver status in NETELLER for free, how to get it on standard conditions - make purchases for $50,000 during one calendar year. VIP Silver status in NETELLER gives the user a number of advantages, among which the following ones are especially noteworthy:
NET+ card issuance is free of charge;
opening an additional account in another currency;
internal transfers without commission;
NETELLER Reward Points loyalty program, which gives you bonus points for every dollar you spend, which you can then exchange for money;
Daily limit for withdrawals from NET+ card is $3 300, while for a standard Silver client this figure is $1 000
the opportunity to receive VIP Gold status for deposits of $15,000 within 30 days, while under standard conditions, you can get it for deposits of $100,000 within a calendar year;
neteller cashback of 0.3%.
To open a NETELLER + VipDeposits account, you need to follow two simple steps:
Create a NETELLER account by following this link;
fill out the form to participate in the program.
Then you can proceed to the verification procedure, upon completion of which the program participant is granted VIP Silver status.
Verification in NETELLER
The need for verification in neteller is not only due to the security of the account. It allows you to get higher limits and take advantage of replenishment in several ways. NETELLER has several verification options that the user can choose from:
Download all necessary documents from the account on the payment page;
using the appropriate application on your smartphone;
sending scanned copies of documents to [email protected]
The last verification method by e-mail has neteller limitations: it is available for those who joined NETELLER + VipDeposits program. In this case your account will be verified within 24 hours, after which you will immediately receive free Silver status. You need to submit your documents correctly, not edit them with various tools and wait for the test results by email after submission.
To register your Silver status in VipDeposits, send your ID to [email protected] or contact the service in any way convenient for you: via chat on the website, Skype or Telegram.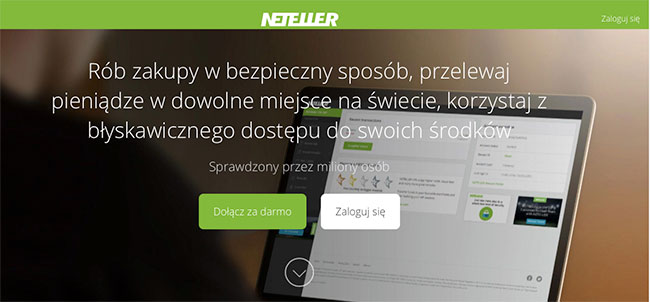 NETELLER: money withdrawal
There are several ways to withdraw funds in the NETELLER payment system. Below we present the ways of withdrawal with limits and commissions for users connected to VipDeposits bonus program:
transfer of funds to another NETELLER user - free of charge;
transfer of funds to Skrill purse - 3% (fee is displayed in the personal cabinet);
Net+ Prepaid Mastercard: daily limit after withdrawal is $3300 (this limit is equal to Gold status in NETELLER), commission for Silver is 1.75%;
transfer to a bank account: Silver - €10.5, Gold and above - free of charge;
conversion commission: Silver - 3.19%.
Connecting to NETELLER + VipDeposits
By registering with NETELLER + VipDeposits, you can verify your account in one day and become a VIP Silver. Join now! Just two easy steps:
create an account in NETELLER by at;
fill out the form to participate in the program.